Welcome to my 40 Strong Review.
Most guys automatically assume that as they approach their 40s (and beyond) that it's inevitable that they'll lose their strength.
The falling energy and dropping testosterone will typically mean that your hard-earned muscle will soon turn to flab, right?
You can't work out for hours a day, eat what you want, and party all night, like you did in your 20s without it taking a toll on your body.
Unfortunately, this is when some guys simply give up and believe that their best days are behind them.
However, the team at Critical Bench have put together a program specifically aimed at guys who are 40 or over.
The program claims that you can still build bullet proof strength, fight off weight gain, boost your energy, and halt the aging process.
So, I had to investigate further and provide you with my 40 Strong Review.
40 Strong Review
Affiliate Disclosure: Some of the links below are affiliate links, meaning, at NO additional cost to you, I will earn a small commission if you click through and make a purchase.
Product: 40 Strong
Price: $9
Website: criticalbench.com/40strong
Type of Program: Strength & Conditioning Workout Program For Guys Over 40
Guarantee: 60-Day Full Money Back Guarantee
My Rating: 8.5 out of 10
What is 40 Strong?
40 Strong is a workout program designed for men who are 40 years of age and over (or fast-approaching 40). This is a strength and conditioning program that mainly focuses on bodyweight exercises. You will need access to some basic weights, including a kettlebell, dumbbell and medicine ball.
Who is the Face Behind 40 Strong?
The creator of 40 Strong is Chris Wilson.
Chris is the Head Strength Coach at Critical Bench.
Critical Bench is the internet's longest-standing strength website, and they've been going since 1999.
I regularly purchase and review most programs by the Critical Bench team, and I am typically amazed at how consistently they produce fantastic workout programs.
In fact, I have previously reviewed one of Chris's programs too, Anabolic Aftergrowth.
Chris is an experienced lifter and strength coach, but he found that his body was going through certain changes as he approached 40 years of age.
He was actually embarrassed by what he had become and so he turned to fellow Critical Bench coach, Brian Klepacki.
Coach Brian happens to be one of my favourite coaches, and is someone I have followed with great interest for a number of years.
Brian is a high-respected strength and conditioning coach, with over 15 years of experience, and he holds a Masters in Exercise Science.
Chris and Brian have produced 40 Strong in conjunction with each other.
====>GET IMMEDIATE ACCESS TO 40 STRONG<====
How Do Men Over 40 Get Ripped?
How Does 40 Strong Work?
40 Strong is a 6-day a week workout program.
That being said, one of these days is dedicated to doing activities and experiences alongside your family, or with friends.
40 Strong keeps in mind the specific needs that most guys have when they're in their 40s and beyond.
For most, this will mean being a family man, a busy career, lot's of rushing around, and not much spare time.
So, the aim of 40 strong is to build strength and increase mobility, while overcoming the challenge of finding time for your family and other responsibilities.
The workouts are mainly based around bodyweight exercises and conditioning, although you will need some basic weights, including a kettlebell, dumbbell, and medicine ball.
Here's an example of one of the workouts:
As you can see, the program is far more focused on conditioning, mobility, and explosive bodyweight moves, but still contains a strength element each day.
This is ideal for us guys as we get older, as you're working on a variety of training protocols, plus you're keeping your metabolic rate sky-high.
What Do You Get With 40 Strong?
The 40 Strong Workout
This is a step-by-step blueprint that you can follow over 60 days that will transform how you look and feel.
The 40 Strong manual will provide you with the workouts and a workout log so you can track your progress throughout the program.
Each day's exercise is laid out for you.
There are additional manuals which cover both your workout and nutrition parameters, as well as the theory behind the workout program.
You will focus on big moves to make you stronger, as well as conditioning and mobility exercises to burn body fat and build a strong iron-core.
BONUSES
Insider Access to the Vault
"The Vault" is your support network.
You'll have direct access to Chris, Brian, and a team of experts.
Additionally, you'll gain instant access to a Private Facebook Group.
This is your opportunity to ask questions, seek recommendations, and to liaise with like-minded people.
You'll also receive various workout videos and expert coaching calls inside The Vault.
The Vault is a monthly membership, which costs $47, but you'll receive a 14-day FREE trial period.
After the 14 days you can decide whether you wish to remain a member of The Vault or cancel your access.
Flexible Dieting Fundamentals
One of the main reasons that we typically get out of shape as we get older is down to poor diet and nutrition.
This PDF manual will introduce you to flexible dieting, which allows you to enjoy your favourite foods while still achieving fantastic results.
This is accomplished by ensuring you meet your macro (macronutrient) requirement.
Macros simply refers to protein, carbohydrates and fats.
You will discover how to calculate your macros, while losing fat and gaining muscle.
Plus, this guide teaches you how to modify your eating habits and how to make this way of eating a sustainable lifestyle.
Price and Guarantee
40 Strong is available for just $9.
The program is sold via the merchant, Clickbank, which means it must adhere to their strict 60-day money back guarantee.
This means that you can purchase 40 Strong, try the program out for two whole months, and if for any reason you're not satisfied simply request a refund.
====>CLICK HERE FOR RISK-FREE ACCESS TO 40 STRONG<====
Men Over 40 Workout
What Did I Think of 40 Strong?
The 40 Strong program is one that I both own and have followed.
It was of particularly interest to me, as I am in my 40s (well, I'm actually closer to 50 than 40).
Most guys think that they will naturally put on weight and become weaker as they get older.
However, nothing could be further from the truth.
In fact, I can attest to the fact that I have seen the opposite effect myself.
I'll even go as far to say that since 2018 (when I was already in my mid-40s) I have been stronger, fitter, and more ripped than at any other time in my life.
That being said, initially I didn't go about this the right way.
I simply did what most of us think we should, and worked out harder than I did in my youth.
However, although I looked great, this did impact on my energy levels.
Through personally following the main principles laid out in 40 Strong, I now work out much less, and I can still maintain and build my physique.
I have bundles of energy, and I actually feel a lot better than I did when I was literally "killing" myself by working out for hours a day.
I love the workouts in 40 Strong and the fact that they focus a wide variety of training protocols.
No matter what we may think, the body does need to be exercised in a different manner as we get older.
But, this doesn't mean that you have to lose strength and muscle, or worry about body fat.
I guess it's about training smarter, not harder.
As we get older it's important to realise that we will typically have less energy.
Life just takes over. We have a lot more responsibilities and things to do in our daily lives.
Frustration will also creep in when you still perform the same workouts you did when you were in your 20s without achieving the same results.
This is what I loved about 40 Strong.
The workouts were short, intense, and they covered just about every aspect of training.
I know I've felt as though I've had a great workout, and I still have bundles of energy to get on with my daily life.
What I Didn't Like About 40 Strong
The program in itself is fantastic, but there are a couple of things to be wary of in how 40 Strong is sold.
Firstly, on the next page, you'll note that Chris mentions that the regular price is $47, but you are receiving a discount for a limited time period.
You'll notice a 30-minute countdown timer.
The aim here is to make you believe that the program currently costs $9, but if you don't purchase within 30 minutes then the price goes up to $47.
So, basically you are being rushed into a purchase.
However, if you simply refresh the web page the countdown timer will once more revert to 30 minutes and 40 Strong will then be available for $9.
Not Cool!
But, this is a practice that is commonly used in various programs online nowadays.
I can't say I agree with this, but you have no need to worry.
You don't have to rush your buying decision. Just make sure you refresh the page whenever you do look to make your purchase, and you'll get 40 Strong for $9.
Furthermore, when you enter your payment details you will notice a check box that says that you agree to pay for The Vault membership after 14 days.
As I mentioned, this is a monthly membership platform that provides on-going support and access to videos, expert coaching calls, and a Private Facebook Group.
I am a member of The Vault myself, and I think it is a truly wonderful resource.
However, it's important to remember that you only get a free 14-day trial when you purchase 40 Strong.
So, if you decide that The Vault is not for you then you MUST cancel your membership on the 14th day, otherwise you will be charged the $47 monthly membership fee.
As I say, I think The Vault is fantastic and I've certainly learned a lot from it, but I leave the decision to continue with a paid membership down to you.
My Overall Opinion of 40 Strong
I think that 40 Strong is a fantastic program.
In reality, I believe this is the ideal workout program for anyone who is 35+.
Look, there's no getting around it, but the body does go through certain changes as we hit "middle age".
However, this doesn't mean that it is inevitable that we are going to get out of shape as we get older
It simply means that we have to change the way that we look after our body in terms of exercise and nutrition.
I truly believe that anyone who follows the 40 Strong program, and adheres to what they learn about exercise and nutrition, will have a body to be proud of.
In fact, you may even find that you're in better shape than when you were in your 20s.
I highly recommend 40 Strong.
====>YES, I WANT TO PURCHASE 40 STRONG FOR $9 NOW<===
Product Pros.
40 Strong is an ideal workout program for any guy fast-approaching his 40s and beyond.
The workouts are aimed at building strength and improving mobility, two factors that typically decline with age if not trained correctly.
You don't need to work out for many hours a day to achieve fantastic results, so you'll have the time and energy to get on with your day.
40 Strong offers a wide variety of exercises to accommodate all walks of life, so the workouts will never be boring or become stale.
The workouts will also help to increase your energy levels, as well as burning unwanted fat.
There is a FREE 14-day trial membership to The Vault included
40 Strong also focuses on nutrition and you will learn how you can enjoy your favourite foods, while still producing awesome results.
The program is available for just $9
40 Strong comes with a 60-day money back guarantee
Product Cons.
The sales page claims that you have 30 minutes to purchase 40 Strong for $9 before the price increases to $47. This is not true and you can refresh the web page to ensure that you get the program for $9.
You will automatically be charged $47 for membership to The Vault AFTER 14 days, so it is your responsibility to cancel beforehand if you don't wish to continue with the membership.
Some of the most valuable information, such as exercise videos, expert coaching calls, further advice and recommendations are found inside The Vault, and you only have free access to this for 14 days.
Final Thoughts
All-in-all I think 40 Strong is a fantastic program.
This is the ideal workout and nutrition plan for anyone who is of a "certain age".
You will get stronger, fitter, more muscular, while burning fat.
You'll also notice your energy levels will increase, and you'll still have plenty of time in your day to do the things you want.
I highly recommend 40 Strong.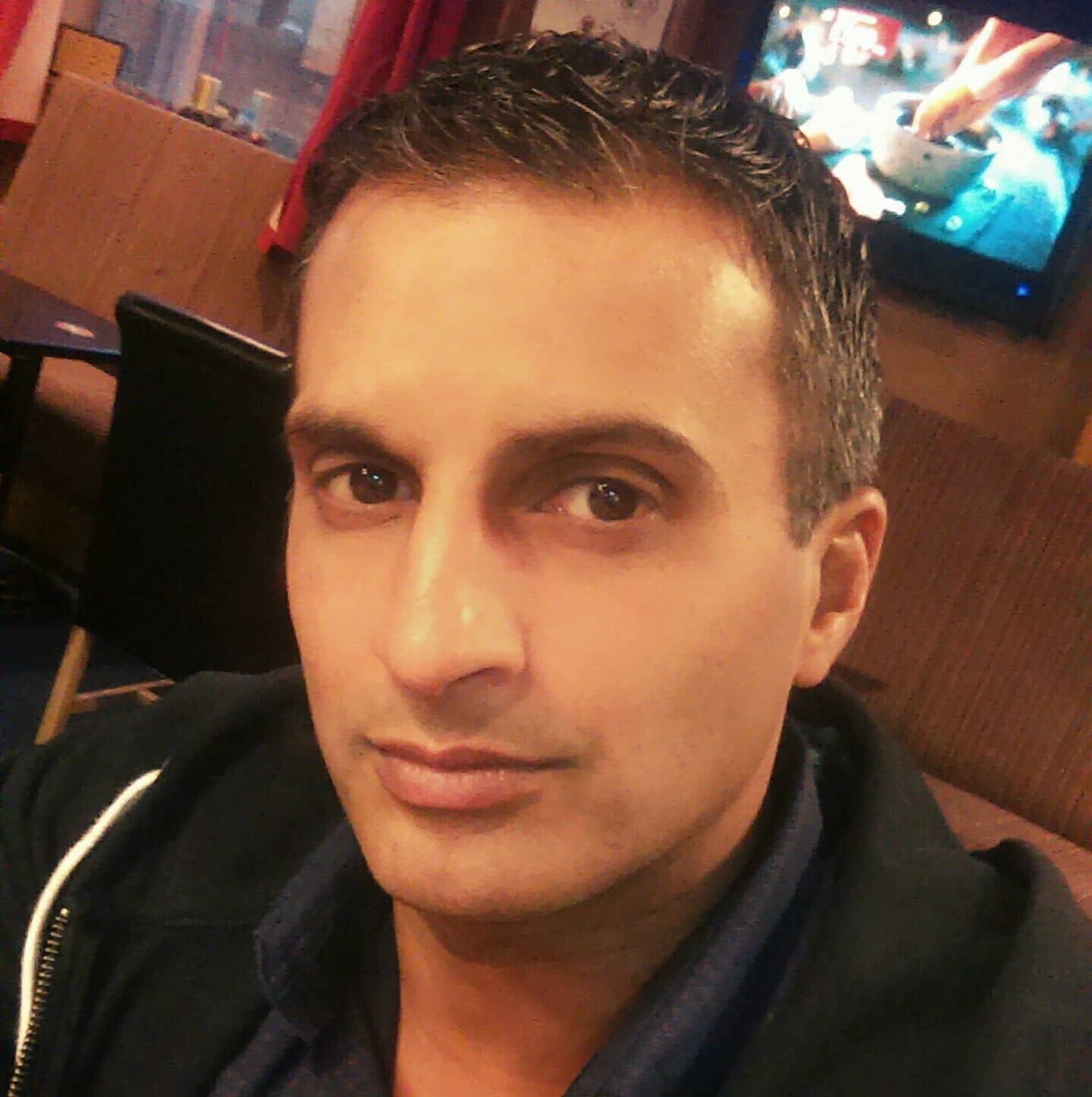 Hi, I'm Partha, the founder of My Bodyweight Exercises. I'm someone who's been passionate about exercise and nutrition for more years than I care to remember. I've studied, researched, and honed my skills for a number of decades now. So, I've created this website to hopefully share my knowledge with you. Whether your goal is to lose weight, burn fat, get fitter, or build muscle and strength, I've got you covered.