Welcome to my 6 Week Shred Review.
Are you someone who feels frustrated with their current fat loss attempts?
You spend hours in the gym doing long, boring workouts.
You struggle trying to understand how to use much of the crazy gym equipment.
Plus, your workouts have become confusing, as there's just so many movements to remember.
And to top it all off, you don't look any better than you did a few months ago.
The creator of 6 Week Shred claims that he can help lose 5, 10, or even 20 pounds of unwanted, stubborn body fat.
And that you can achieve this with just three short 10-15 minute workouts a week.
Sounds pretty outrageous, right?
So, I had to investigate further and provide you with my 6 Week Shred Review.
6 Week Shred Review
Affiliate Disclosure: Some of the links below are affiliate links, meaning, at NO additional cost to you, I will earn a small commission if you click through and make a purchase.
Product: 6 Week Shred
Price: $19
Website: 6weekshred.com
Type of Program: 6-Week Bodyweight Workout Program For Fat Loss
Guarantee: 60-Day Full Money Back Guarantee
My Rating: 8 out of 10
What is the 6 Week Shred?
6 Week Shred is a 6-week bodyweight training program. There are a total of 24 workouts in the initial program. The workouts are typically 10-15 minutes long and incorporate functional movement patterns, which are aimed at burning body fat and producing a lean, toned, and athletic physique. 6 Week Shred can be used by men and women, of any age, and any fitness level.
Who is the Face Behind 6 Week Shred?
6 Week Shred was created by Robby Blanchard.
Robby is a Certified Personal Trainer.
He earned his B.S. in Exercise and Sports Science from Fitchburg State University.
Robby also completed his MBA at Fitchburg.
He is trainer, coach, and owner of the CrossFit Gym, Crossfit Reach, in Acton, Massachusetts.
Robby was extremely active throughout his school years and played basketball and ran cross-country.
He started his training career in college and then started his own business following graduation.
Robby started out training clients in their homes and went on to form his own bootcamp business.
However, Robbie openly admits that at this stage of his career he was horribly out of shape and had a terrible diet.
So, even though he was training clients to lose weight, burn fat, and become a better version of themselves, his own health and fitness was spiralling out of control.
This is when Robby decided it was time for a change.
A friend of Robby's introduced him to the concept of "Functional Training".
This basically involved less focus of trying to lose weight, and more on unleashing your inner athlete by training the basic human movement patterns.
After a few short weeks of following this training method Robby lost a whopping 25 pounds.
And it was from here that Robby created his own bodyweight workout system.
====>GET INSTANT ACCESS TO 6 WEEK SHRED<====
5 Bodyweight Exercises to Shed Fat
How Does the 6 Week Shred Work?
The 6 Week Shred works on the premise of performing functional movements in short workouts a few times a week.
The majority of the workouts are no longer than 10-20 minutes.
They incorporate what Robby calls "couplets" of "triplets".
In basic exercise terms you will be performing supersets and tri-sets during a workout.
This simply means that you will either be performing circuits of two exercises back-to-back or three exercises in a row.
All the exercises focus on the basic human movement patterns that we perform in our everyday life.
As an example, when you sit down in a chair you perform a squat.
When you pick something up off the floor you perform a deadlift.
While you're walking you're actually performing a lunge.
And the list goes on to include other basic human patterns such as pushing, pulling, and jumping.
In truth, to produce a lean athletic body this is actually all you ever need to do.
Plus, the fact that you are performing circuits of two or three exercises in a row really gets the heart pumping.
The aim here is to create a metabolic effect, so that you are burning calories (and body fat) for many hours after you've finished exercising.
6 Week Shred provides a total of 24 workouts in the initial program.
Robby states that you only need to perform 3 workouts a week, for 10-20 minutes at a time to produce this fat-burning, metabolic effect.
6 Week Shred is made up of solely bodyweight exercises, so there's no need for a gym membership.
All the workouts can be performed in the comfort of your own home.
The program encompasses elements of strength and conditioning training, so is perfect for anyone looking to produce a lean, athletic physique.
Plus, the workouts can literally be performed by anyone of any age.
The aim of 6 Week Shred is to also increase your energy levels unlike many of the hour-long gym workouts that sap you of all your energy.
====>CLICK HERE FOR ACCESS TO 6 WEEK SHRED<====
Robby's 3 Sources of Protein
What Do You Get With 6 Week Shred?
The 6 Week Shred System
This is the main manual to the 6 Week Shred.
You'll find all 24 workouts within the manual.
Plus, there is also a complete nutrition and recovery system included in order to help you maximise your results.
Super Fast Start Guide
For those of you not wishing to spend hours going through the main manual this guide is for you.
You can get straight into the main concepts and workouts of 6 Week Shred and get started asap.
Results Tracker
These are sheets that allow you to track your progress.
Plus, you can record your results from each workout of the day.
Tracking your results is imperative so that you know that you are moving in the right direction.
The 6 Week Shred Diet
The main workout program is ideal for helping you to torch fat and producing a toned body.
However, Robby has taken things a step further and included a specific fat loss diet that you can follow during the same 6-week period.
This is the exact same diet that most of Robby's clients have used to get the body of their dreams.
BONUSES
6 Week Shred How-To Videos
This is literally like having Robby alongside you coaching you through every movement, every rep, every set, and every workout.
The videos will ensure that you know exactly how to perform every exercise, and when you should be doing them too.
21 Cashout Ab Finishers
The "21 Cashouts" are ab finishers that you can perform right after your workouts.
The aim here is to accelerate your progress towards that lean, shredded look.
21 Cashouts includes a main manual and how-to videos.
6 Week Shred: 2 Extra Weeks of Workouts and Videos
The 6 Week Shred is obviously a 6-week plan.
However, Robby has decided to include an extra 2 weeks of workouts (with videos).
So, you're basically getting a whole 8 weeks of workouts for the price of 6.
Price and Guarantee
6 Week Shred is available for just $19.
The program is sold via the merchant, Clickbank, which means it must adhere to their strict 60-day money back guarantee.
This means you can purchase 6 Week Shred, try the program out for two whole months, and if for any reason you're not satisfied simply request a refund.
What Did I Think of the 6 Week Shred?
My initial thoughts as I entered the sales page of 6 Week Shred were, "Wow, this is overhyped and full of BS."
I mean the one of the very first lines on the sales page states:
"Torch Up To 29 Pounds Of Belly Fat And Shrink Your Waist By 10 Inches In As Little As 10 Minutes…Without Ever Having To Step Foot In A Gym"
Now, I'm not saying this isn't possible.
However, to attain these figures in 6 weeks you would typically need to be very overweight, probably never exercise, and have an extremely bad diet.
So, by completely overhauling your lifestyle you could typically get close to the figures quoted.
But, in truth, it's unlikely.
It didn't actually surprise me to discover that Robby Blanchard now plies his trade as an Internet Marketer.
There's absolutely nothing wrong with that.
In fact, some of the most famous fitness experts do exactly the same.
This includes people like Mike Geary, Craig Ballantyne, and the team at Critical Bench.
That being said, I still think you can make a living online without having to overhype everything.
What About 6 Week Shred Itself?
When I took some time to go through 6 Week Shred, I will admit I wasn't immediately won over.
However, I think with the bonus material that is included with the main manual we could be onto a winner.
Firstly, I'm a great believer in using the functional human movement patterns when you're training.
In fact, I think these basic movements are pretty much all you need to produce a lean, athletic, strong, and functional body.
And that's all many of us want.
I will also say that I'm no longer a fan of long workouts.
These workouts typically drain you of energy, plus they can force the body to produce the stress hormone, cortisol.
And this will actually hamper you from raising your metabolic rate and burning body fat.
So yes, short and intense workouts are definitely the best way to produce a stunning body.
However, the initial 6 Week Shred program will produce some awesome results for those who are beginners and early-intermediates to exercise.
But, I honestly believe that you need just a little bit more if you've been exercising for a couple of years or more.
This is actually why I really liked the addition of the 21 Cashout Ab Finishers to the bonus material.
For me, I can see myself using the main program 4 times a week, and then adding on an ab finisher at the end and producing some great results.
Add to this the 6 Week Shred Diet, which is decent enough, and follows sensible eating and nutrition protocols, and just about EVERYONE can get into fantastic shape.
Robby tries to sell the program as only having to workout for 3 days a week, and for no more than 45 minutes in total a week.
This to me, as I say, will work for some, but probably not for most.
By adding the ab finishers to the main workouts, you're probably looking at a workout of 30-35 minutes.
And I see nothing wrong with doing this 4-5 times a week, depending on your current fitness levels, and you will produce some awesome results.
So, all-in-all, I think that 6 Week Shred is a very good program when you include all the bonus material you receive.
If you're looking to produce a lean, athletic, and toned physique, the program can definitely help you achieve this.
So, 6 Week Shred is definitely NOT a scam.
I recommend 6 Week Shred.
====>YES, I WANT ACCESS TO 6 WEEK SHRED NOW<====
Robby Completing the "Angie" WOD
Product Pros.
6 Week Shred is a complete bodyweight training system, so you do not require a gym membership or access to any equipment.
This is the exact system that Robby used to lose 25lbs himself, and the same system he recommends to his personal training clients.
The workouts are short, but intense, so there's no need to worry about the extreme feelings of fatigue that are commonly associated with long gym workouts.
6 Week Shred focuses on the basic human movements, which is the ideal way to attain a fit, functional body.
The addition of the ab finishers in the bonus section seals the deal for me. Used in conjunction with the main workouts you have everything you need.
6 Week Shred is available for just $19.
The program comes with a 60-day money back guarantee.
Product Cons.
The sales page is extremely overhyped, but the program will get the job done.
If you prefer working out in the gym or with equipment then this program is not for you.
Although the initial workouts are fine for those who have little training experience, if you're someone who has been training for more than a year, I would suggest adding the ab finishers onto the main workouts.
Final Thoughts
So, my overall opinion about 6 Week Shred is that it is a decent program, and it can produce great results for most people.
I really like the fact that the program focuses on functional movement patterns, as I think this is the ideal way to attain a great looking body.
Plus, not just a great looking body, but one that functions how you would want it too.
Okay, there are some overhyped claims, but this doesn't take away from the fact that the program will get the job done.
I recommend 6 Week Shred.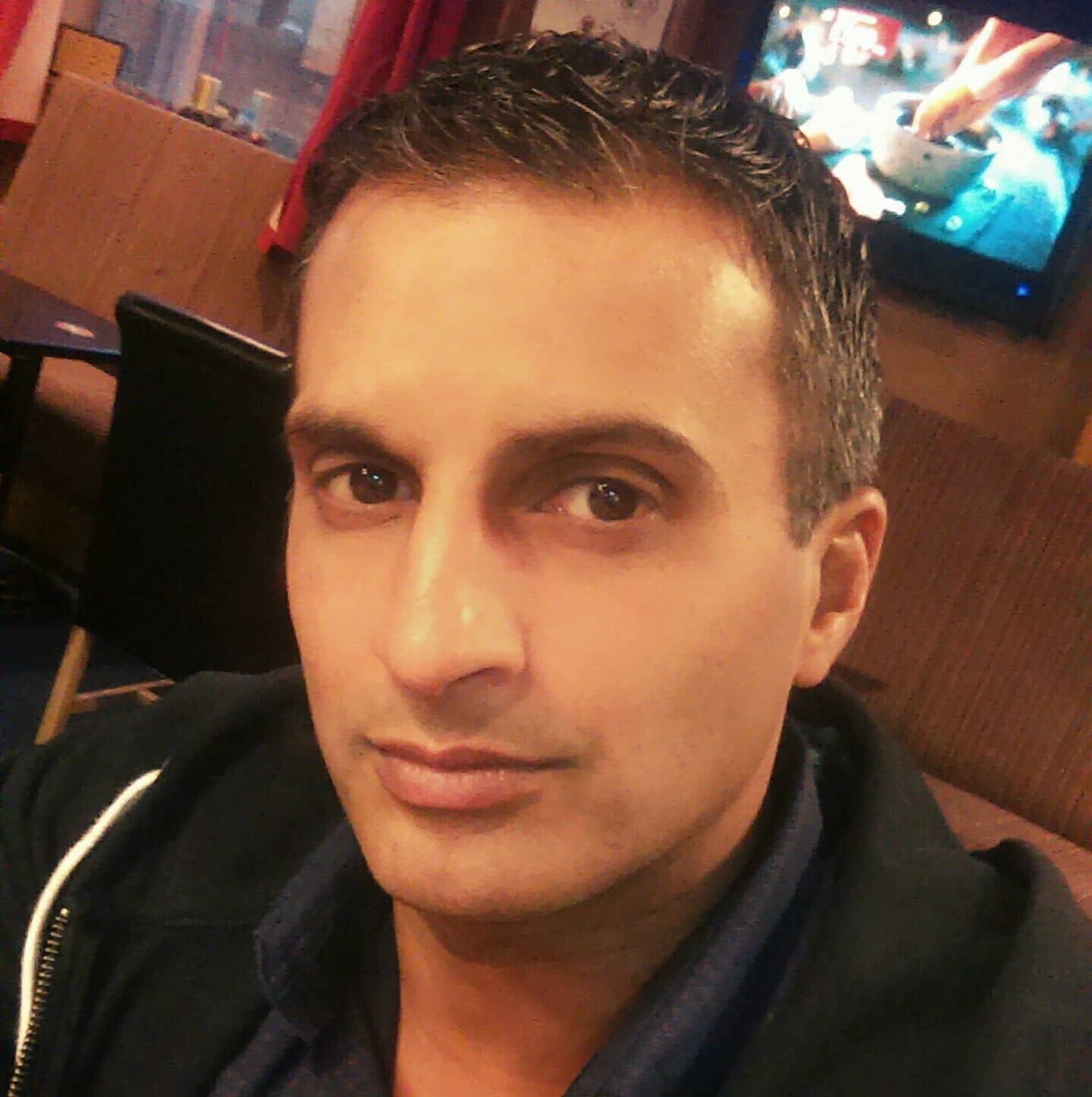 Hi, I'm Partha, the founder of My Bodyweight Exercises. I'm someone who's been passionate about exercise and nutrition for more years than I care to remember. I've studied, researched, and honed my skills for a number of decades now. So, I've created this website to hopefully share my knowledge with you. Whether your goal is to lose weight, burn fat, get fitter, or build muscle and strength, I've got you covered.