Welcome to my 7 Secrets For Chiseled Abs Review.
Are you someone who puts in a lot of time and energy to lifting weights, doing cardio, and eating clean?
And yet, even though you're "lean-ish", have a hint of definition, there's definitely no six-pack abs in sight.
According to Fitness Model and Personal Trainer, "Action" Jackson Bloore, you're probably committing one, if not ALL, of the 7 Deadly Sins stopping you from getting six-pack abs.
And Jackson, previously named, "Best Trainer For Abs" is definitely someone who knows what he's talking about.
So, I decided to check out his smash-hit program and provide you with my 7 Secrets For Chiseled Abs Review.
7 Secrets For Chiseled Abs Review
Affiliate Disclosure: Some of the links below are affiliate links, meaning, at NO additional cost to you, I will earn a small commission if you click through and make a purchase.
Product: 7 Secrets For Chiseled Abs
Price: $77
Website: 7secretsforchiseledabs.com
Type of Program: Workout & Nutrition Program to Build Muscle and Get 6-Pack Abs
Guarantee: 60-Day Full Money Back Guarantee
My Rating: 9 out of 10
What is 7 Secrets For Chiseled Abs?
7 Secrets For Chiseled Abs is a workout and nutrition program to help you build lean muscle, burn stubborn belly fat, and get six-pack abs. The program is aimed at both men and women of any age. Plus, 7 Secrets For Chiseled Abs is suitable for beginner, intermediate, and advanced trainees.
Who is the Face Behind 7 Secrets For Chiseled Abs?
The creator of 7 Secrets For Chiseled Abs is Jackson Bloore.
Jackson is a fitness model, personal trainer, plus he is the owner of Action Jackson Fitness.
It's likely you will have seen Jackson many times over the past decade, as he has been adorned over various fitness publications.
Jackson has been featured on the cover and in many editions of magazines including, Men's Health, Men's Fitness, and several fitness products for Perfect Fitness.
He has also modelled for Nike and ESPN, among others.
Jackson was voted by San Francisco Magazine as the "Best Personal Trainer For Abs" in 2015.
With that being said, Jackson himself admits that he was a shy, geeky teen.
Someone who's future certainly wasn't destined for modelling and fitness.
However, over a period of years Jackson transformed himself into the athletic-looking, personal trainer and fitness model you see today.
Jackson now spends his time nowadays working hard on his Action Jackson Fitness business and transforming the bodies of thousands of people.
====>GET ACCESS TO 7 SECRETS FOR CHISELED ABS<====
Barbell Complex For Insane Fat Loss
How Does 7 Secrets For Chiseled Abs Work?
The basic premise of 7 Secrets For Chiseled Abs is to help you produce a lean, athletic, muscular body.
Plus, you can expect to blast belly fat, shape your waist, and finally attain a set of chiseled six-pack abs.
The way this is achieved is by going completely against what Jackson refers to as the "7 Deadly Sins".
These are:
Working out with bodybuilding splits (one body-part per day)
Long Boring Cardio
Hundreds of Crunches
Restrictive Diets
Trying Too Hard
Focusing on Tactics
Supplements
Basically, these are the "sins" that you MUST AVOID in order to produce a great looking body and a set of six-pack abs.
Jackson goes into more detail about why these factors will never help you to attain the body of your dreams.
Inside 7 Secrets For Chiseled Abs You'll Discover
13 scientifically proven fat blasting workouts.
Some of the workouts are as short as 11 minutes and can be done in the comfort of your own home.
Jackson walks you through things like reps, sets, rest periods, etc.
There is a 4-phase ab shredding system, which includes targeted ab workouts.
There are workout schedules aimed at those who want to train 2x per week, 3x per week, or even 4+ times a week.
Jackson goes through the nutrition required, as well as done-for-you sample menus, cheat meals, and he even discusses alcohol and fat loss.
Basically, this is an entire step-by-step system that Jackson has used himself.
Plus, he has a vast array of testimonials from clients who have used this exact same system to dramatically drop their body fat percentage and waist measurements.
====>CLICK HERE TO CHECK OUT 7 SECRETS FOR CHISELED ABS<====
How Many Calories Should I Eat to Lose Weight
What Do You Get With 7 Secrets For Chiseled Abs?
7 Secrets For Chiseled Abs Main Guide
As opposed to the "7 Deadly Sins" the main guide will walk you through Jackson's "7 Secrets".
This is a complete overview of the entire 7 Secrets For Chiseled Abs system.
You'll learn the EXACT exercise, diet, and supplement strategy that Jackson used to prepare for his various fitness model photoshoots.
Plus, one of Jackson's proudest moments as a trainer was the results produced by his client, Michael.
Michael followed the 7 Secrets For Chiseled Abs system and managed to lose 25lbs, cut 11% body fat, and produce six-pack abs in JUST 10 weeks.
You'll be introduced to Michael's EXACT exercise, diet, and supplement strategy.
Workout Guide
These are the 13 main workouts that you will be using over the coming weeks and months.
Jackson has included 2-day, 3-day and 4+ day workout schedules.
The workouts have all been meticulously outlined, so you know exactly what you need to do and when.
Jackson also provides a plethora of tips in the workout guide.
These include how to use certain exercises to further boost metabolism, testosterone and growth hormone levels.
You'll discover the rep, set and rest periods to help add lean muscle, while also igniting your body's inner fat-burning furnace.
Nutrition Manual
This guide includes sample meal plans.
Plus, what Jackson refers to as a "4-week super-shred insulin reset diet".
You'll learn macro tracking rules, as well as the portion control diet.
However, as Jackson has mentioned in his "7 Deadly Sins", this isn't about restriction diets.
You'll also discover how to eat out at restaurants without looking like a health nut.
And you can still enjoy many of your favourite foods.
Ab Training Guide
This is the 4-phase system for getting six-pack abs.
In addition to your 13 main workouts, these are specific ab-focused workouts that will help you to carve out that six-pack.
These are the exact workouts that Jackson uses to prepare himself for photoshoots with Men's Health and Men's Fitness.
Exercise Video Vault
Jackson typically charges $200/hour for personal training clients.
However, he provides detailed instructional videos for each and every exercise, so it is literally like having Jackson alongside you as you train.
You'll also be introduced to a wealth of tips, tricks and tactics used to maximise the effectiveness of each exercise.
Ab Training Video Vault
These are detailed instructional videos for the ab-specific workouts.
You'll learn about proper "ab activation", breathing techniques, as well as how to prevent excess stress on your lower back.
All the videos are easily accessible via desktop, tablet, and smartphone.
So, whether you're training at home or in the gym you have immediate access to the videos.
Fill-in Workout Logs
These are worksheets that you can print off and take to the gym with you.
Workouts are typically twice as effective when you track your progress.
Use the workout logs to note down your reps, sets, weights, and workout time.
Printable Workout Sheets
These are workout logs as above, but allow you to track your progress on your smartphone or in an app.
Supplement Guide
Once again, you have the opportunity to note down reps, sets, weights, workout times, and follow Jackson's proven plan.
Jackson will introduce you to the few scientifically proven supplements that can help you to reduce body fat.
You'll discover details such as the ancient food supplement, referred to as "the food of the gods", which can boost the body's ability to store and process carbohydrates.
There are details about the vitamin deficiency that more than 85% of men have, which is known to reduce testosterone levels by up to 25%.
Plus, the 5,000-year old supplement used in Chinese medicine that has been scientifically-proven to have an "anti-obesity effect".
BONUSES
Six-Pack Habits
These are Jackson's Top 10 "Six-Pack Habits".
Each Habit comes with a video explanation of the habit.
These are the exact habits that Jackson uses and will help you maintain single-digit body fat and six-pack abs all year round.
Cheat Meals For Fat Loss
Jackson will introduce his 5-steps to a fun cheat day.
You'll discover how to enjoy burgers, fries, cupcakes, or whatever takes your fancy and not gain an ounce of body fat.
Video Q&A
Even though 7 Secrets For Chiseled Abs is an extremely comprehensive program there are always a few questions floating around.
Jackson answers the most commonly asked questions he typically receives from new clients whenever they begin the 7 Secrets program.
Meal Prep 101
Jackson will teach you exactly how to meal prep even if you hate cooking or don't have a great deal of time.
You'll discover how to save money, save time, gain muscle, and lose body fat with these meal prep guidelines.
Alcohol & Fat Loss
This guide will show you how it's still possible to drink alcohol without gaining weight or packing on body fat.
Plus, Jackson will introduce you to a "drinking trick" he learned from Tim Ferris.
Price and Guarantee
7 Secrets For Chiseled Abs is available for $77.
The program is sold via the merchant, Clickbank, which means it must adhere to their strict 60-day money back guarantee.
This means you can purchase 7 Secrets For Chiseled Abs, try the program out for two whole months, and if for any reason you're not satisfied simply request a refund.
====>YES, I WANT RISK-FREE ACCESS TO 7 SECRETS FOR CHISELED ABS<====
What Did I Think of 7 Secrets For Chiseled Abs?
I'm going to be honest and say my initial reaction was that 7 Secrets For Chiseled Abs seemed to be very expensive for "just another ab program".
However, once I looked inside, I pretty much changed my mind.
In fact, I rate 7 Secrets For Chiseled Abs as one of the bet programs that I have used and reviewed.
In reality, forget about this being "just an ab program" because it's so much more.
I will say that if you're looking for a complete step-by-step guide to build muscle, burn body fat, produce a lean and athletic body, then 7 Secrets For Chiseled Abs has it all.
This is no ordinary ab program, and you could actually use the program as a standalone exercise and nutrition guide on a more permanent basis.
I was literally blown away by the amount of information inside the program.
However, what really made it for me was the constant little tips and tricks that Jackson reveals throughout the guides and videos.
In fact, I would even go as far to say that Jackson's "Top 10 Six-Pack Habits", which is available as a FREE bonus, could be sold for the same price as the main program on it's own.
This isn't just a simple workout and nutrition guide.
7 Secrets For Chiseled Abs is literally a lifestyle guide packed-full with some of the most useful information you will find anywhere.
I'm actually struggling to find anything wrong with the program.
If anything, I will say that the $77 price tag is fairly high, but it is DEFINITELY worth every single penny.
Plus, Jackson says that the program can be used by complete beginners.
Now, I do agree to a point, but there are also some more advanced workouts and tips inside.
So, you could start off with 7 Secrets For Chiseled Abs as your first ever workout program and nutritional guide.
But, there will be a steep learning curve.
I would prefer to say that you should have at least 2-3 months training experience behind you first.
However, all-in-all this is a fantastic program and it gets a massive thumbs up from me.
I highly recommend 7 Secrets For Chiseled Abs.
====>BUY 7 SECRETS FOR CHISELED ABS NOW<====
Top 5 Six-Pack Myths
Product Pros.
7 Secrets For Chiseled Abs covers your main workouts, nutrition, ab-specific workouts, supplements, plus a wealth of daily health tips.
Jackson has previously been awarded "Best Personal Trainer For Abs".
These are the exact workout and nutritional guidelines that Jackson has used as a magazine cover fitness model.
There is a vast array of positive testimonials on the next page from literally hundreds of Jackson personal training clients.
7 Secrets For Chiseled Abs includes additional tips and tricks that you can use in everyday life. So, this isn't solely about working out and dieting.
Jackson guides us against the "7 Deadly Sins", which is typically how many of us try to get six-pack abs (and fail).
There are guides and videos for everything within the program.
Although the program is mainly focused on gym workouts, there are also enough workouts to achieve great results from the comfort of your own home.
7 Secrets For Chiseled Abs comes with a 60-day money back guarantee if you're not satisfied with your purchase for any reason.
Product Cons.
I do think 7 Secrets For Chiseled Abs is worth the price, but $77 is still a little on the expensive side.
I personally wouldn't recommend the program for an absolute beginner with no training experience whatsoever.
Final Thoughts
I think it's plain for all to see that I really love 7 Secrets For Chiseled Abs.
There's just so much wonderful information packed into a fantastic program.
This is probably one of the most comprehensive programs that I have had the opportunity to review.
Jackson literally leaves no stone unturned.
If you're someone who wants to get lean, muscular, athletic, and carve yourself an amazing set of six-pack abs, this is the program for you.
I highly recommend 7 Secrets For Chiseled Abs.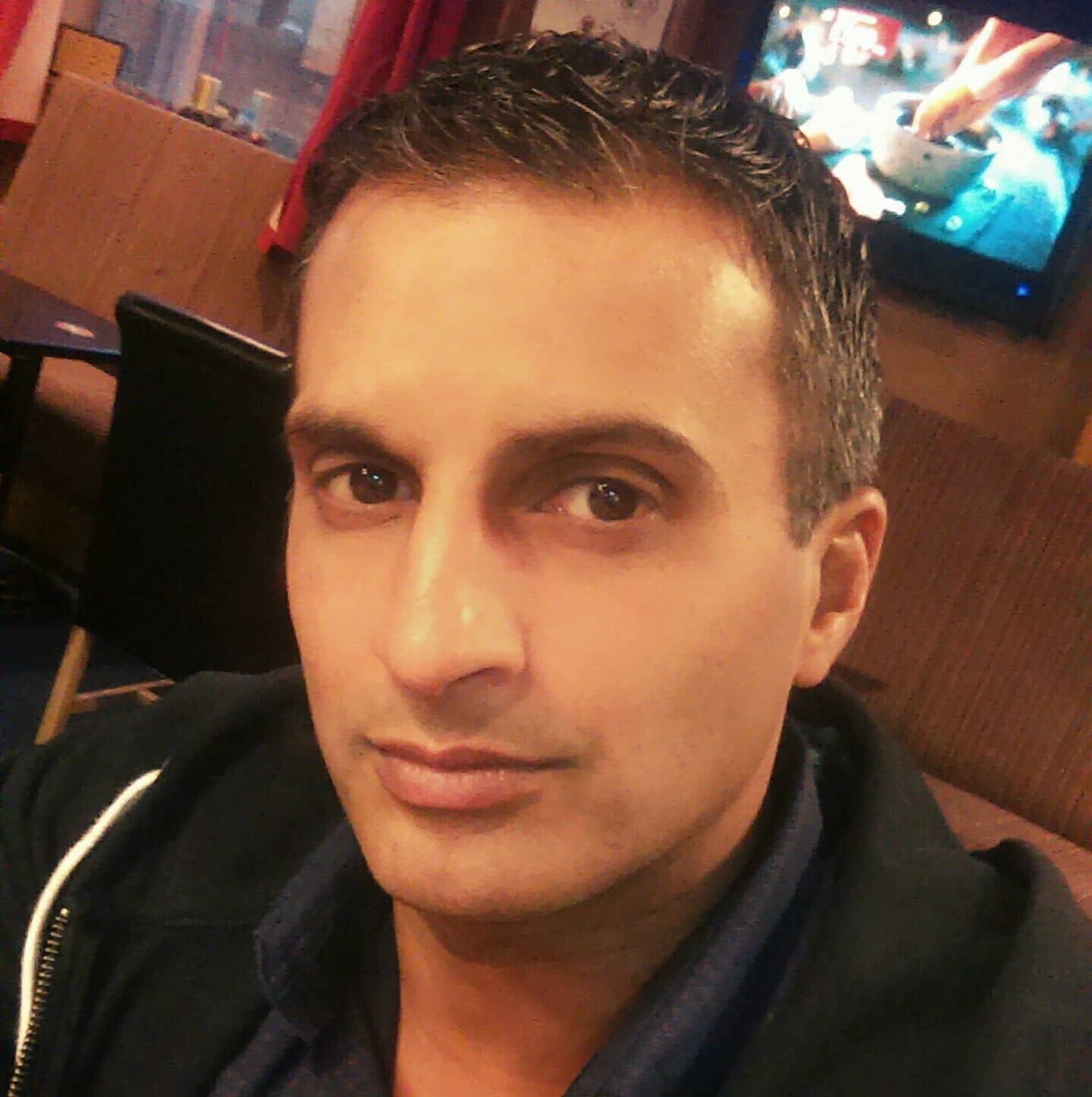 Hi, I'm Partha, the founder of My Bodyweight Exercises. I'm someone who's been passionate about exercise and nutrition for more years than I care to remember. I've studied, researched, and honed my skills for a number of decades now. So, I've created this website to hopefully share my knowledge with you. Whether your goal is to lose weight, burn fat, get fitter, or build muscle and strength, I've got you covered.