Welcome to my Amazing Abs Solution Review.
Do you want to lose a few inches of belly fat?
Are you someone who wants to get rid of their muffin top?
Would you love to have a stronger core and see more definition in your abs?
Well this is exactly what the Amazing Abs Solution program claims it can do for you.
In fact, the program creator GUARANTEES that he will help you lose fat, get toned abs, and shrink your waistline.
So, I decided to investigate further and provide you with my Amazing Abs Solution review.
Amazing Abs Solution Review
Affiliate Disclosure: Some of the links below are affiliate links, meaning, at NO additional cost to you, I will earn a small commission if you click through and make a purchase.
Product: Amazing Abs Solution
Price: $39
Website: amazingabssolution.com.com
Type of Program: 12-Week Workout Program to Burn Belly Fat & Tone Your Abs
Guarantee: 60-Day Full Money Back Guarantee
My Rating: 8.5 out of 10
What is Amazing Abs Solution?
Amazing Abs Solution is a 12-week workout program aimed at burning belly fat and producing toned abs. The program features 12 different workouts. Amazing Abs Solution is divided into three distinct phases, Build, Sculpt, Burn, with each phase lasting for 4 weeks.
Who is the Face Behind Amazing Abs Solution?
Amazing Abs Solution was created by Yuri Elkaim.
Yuri is a former professional soccer player.
He also spent 7 seasons as the strength, conditioning and nutrition coach at the University of Toronto.
Yuri is a registered holistic nutritionist and fitness expert.
However, Yuri has become far better known in recent years.
Yuri is a NY Times best-selling author.
He has become a world-renowned fat loss expert since helping over 500,000 people get into fantastic shape.
Yuri has made it his aim to help 100 million people by 2040 improve their lives through fitness and nutrition.
His unique training and fat loss methods have been featured on Dr. Oz, Men's Fitness, Huffington Post, The Doctors, and numerous other media outlets.
5 Best Ab Exercises
How Does Amazing Abs Solution Work?
The premise of the Amazing Abs Solution is that the majority of us never see the results we want because of certain mistakes.
Basically, with the vast majority of ab work that we do we are not activating the core muscles correctly.
So, in effect, you can do all the ab exercises you want, but if you don't activate the core muscles first, these exercises will have absolutely no effect.
Yuri also states that traditional ab exercises, such as crunches and sit ups, are not going to tone your abs.
In fact, they are likely to cause lower back issues and other potential injuries.
Additionally, much of the ab work that we perform does little in the way to burn belly fat.
So, the aim of Amazing Abs Solution is to focus on all these issues.
Amazing Abs Solution is a 12-week workout program which incorporates 12 individual workouts.
The program is split into 3 distinct phases.
Each phase lasts for 4 weeks and has a specific focus.
The workouts should be completed 3 times a week.
The workouts range from 16 to 37 minutes, with the overall average time being 22 minutes.
Amazing Abs Solution is suitable for both beginner and advanced trainees, men and women of any age.
As a beginner you can simply stick to performing the three workouts a week and still produce amazing abs.
If you have a much higher level of strength and fitness, you could add the exercises onto the end of your current workouts.
You may choose to perform them as completely separate workouts to your current training.
Plus, Yuri provides regressions and progressions of each exercise in order to make them easier or harder depending on your current fitness levels.
The 3 Phases of the Amazing Abs Solution
Phase 1: Build
The first phase will teach you how to retrain the deep core muscles.
This will ensure that your core muscles are activated correctly, thus helping you to get the most out of every exercise.
You will also find that these exercise will help to increase your metabolic rate, which is the ideal way to burn more fat throughout the day
The first 4-week phase will prepare your body for what's to come.
However, you should feel your abs start to tighten and firm up within just a few short workouts.
Phase 2: Sculpt
The second 4-week phase is when you'll start to SEE your abs.
Your core will already feel much stronger to the touch.
So, in phase two you will be doing far more intense workout circuits.
These are aimed at giving your abs that "burn".
The exercise will be of a more advanced level in phase two, and this is when you'll be targeting the fat around your stomach.
Phase two is when you'll start to reveal your abs.
Phase 3: Burn
The final 4-week phase will involve full-body exercises.
These will be at a slightly higher intensity than the previous two phases.
Phase 3 is when you get to burn away that stubborn lower belly fat.
Your abs will be much tighter, and you will definitely feel much stronger and fitter by the Burn phase.
In fact, Yuri states that you should feel and look like a new person.
====>GRAB YOUR COPY OF AMAZING ABS SOLUTION<====
Want Abs? Avoid This One Exercise
What Do You Get With Amazing Abs Solution?
Quick Start Video Guide
Regardless of your age or fitness level the quick start video guide will show you how to get started with the program.
You will learn how to reactivate your core and get your Amazing Ab Solution journey started.
Follow-Along Videos of Every Workout
This is as close as you can possibly get to working out with Yuri in person.
The videos are shot in Yuri's backyard, in his basement, by a local lake and a soccer field.
The aim is to show you that you can complete the program just about anywhere you want with little to no equipment.
Follow-Along MP3 Audios of Every Workout
These audios were designed so that it feels as though you're getting the full personal trainer experience.
Simply plug in your headphones and Yuri will be there to talk you through the exercises, provide you with feedback and encouragement.
Workout Trackers and Exercise Pictures
The trackers will show you what exercises you'll be doing in each workout, as well as breaking down the number of reps and sets.
A quick glance at the pictures and you're good to go.
Training Calendar/Plan
The training calendar shows you exactly what workout you should be doing on what day during the 90-day program.
So, you'll know beforehand exactly what you should be doing and when.
This ensures that you can fit your Amazing Abs Solution workouts around your schedule.
BONUSES
6 Superfast "Afterburn" Cardio Workouts
Yuri provides you with 3 quick "afterburn" cardio workouts, plus 3 "interval speed burst" workouts.
These workouts are based on producing the EPOC effect.
That's "excess post-exercise oxygen consumption".
Basically, these 6 workouts are aimed at increasing your metabolic rate to such a level that you are still burning fat 12-24 hours AFTER you've stopped exercising.
The interval speed burst workouts are between 2-5 minutes long, but still produce the EPOC effect.
Kettlebell Core Workout
This is a follow-along video and audio series that focuses on kettlebell core workouts.
These are metabolic conditioning workouts which help to sculpt a lean, muscular, and stronger body.
Belly Fat Burn Workout
These workouts will require a stability ball.
Yuri recommends that you only do these workouts after the initial Build 4-week phase of the original Amazing Abs Solution program.
Ab Annihilator Workout
This workout should only be attempted once you've finished the full 12-week Amazing Abs Solution program.
It's called "Ab Annihilator" for a reason and these are some seriously challenging core workouts.
So, you will need to be at a certain level to ensure that your abs can handle these advanced workouts.
Price and Guarantee
Amazing Abs Solution is available for $39.
The program is sold via the merchant Clickbank, which means it must adhere to their strict 60-day money back guarantee.
This means that you can purchase Amazing Abs Solution, try the program out for two whole months, and if for any reason you're not satisfied simply request a refund.
====>GET RISK-FREE ACCESS TO AMAZING ABS SOLUTION NOW<====
Advanced Six-Pack Abs Workout
What Did I Think of Amazing Abs Solution?
All-in-all I think Amazing Abs Solution is a solid program.
If you want to burn belly fat and produce a set of toned abs this program will definitely help you achieve this.
I like how Yuri has created the program in three distinct phases.
Plus, I totally agree that unless you properly activate your core then you won't achieve the desired results.
Unfortunately, many of us have core muscles that are hidden away and never really used on a daily basis.
So, it makes perfect sense that they aren't correctly activated when you perform ab work.
In other words, you'll end up putting in a lot of hard work without ever getting anywhere.
I also like the fact that the program gets harder as you progress.
Plus, Yuri makes use of circuit workouts and full-body workouts.
Perfect, as far as I'm concerned.
This is exactly what you need to do if you want to produce a set of Amazing Abs.
The only real negatives about the program is that I personally felt it was a little expensive at $39.
I have used and reviewed Ab programs that are a fraction of the price and just as good.
With that being said, the creators of those programs are definitely not as well-known as Yuri.
So, I guess you are paying to be taught by a world-class expert.
Furthermore, you could expect to pay a few hundred dollars to have a personal training session with Yuri.
I will also say that I found the sales page to be a little overhyped.
Although this is something that you can typically expect nowadays.
There is also the use of scarcity tactics and general marketing garbage (as I see it).
Basically, you'll be told that the program generally sells for $99, but you're getting a huge discount, so the price is $39.
The price of Amazing Abs Solution has always been $39, and it will continue to be so.
Furthermore, you're made to feel as though you'll get all these fantastic bonuses, as long as you purchase "today".
Once again, the bonuses have always been available, irrespective of whether you purchase today, tomorrow, next week, or next month.
However, this type of marketing ploy is pretty much everywhere you look nowadays.
But, that doesn't mean I agree with it.
Nevertheless, Amazing Abs is a fantastic program and I do highly recommend it.
====>YES, I WANT ACCESS TO AMAZING ABS SOLUTION NOW<====
Amazing Abs Solution Pros.
Amazing Abs Solution will teach you to properly activate your core muscles.
The program is divided into 3 distinct phases, which will ensure that your midsection gets stronger and leaner as you progress.
There are no promises of an overnight solution and this is a superbly constructed 12-week program.
Yuri has already helped over 500,000 people achieve their body goals.
He is also a NY Times best-selling author and is regularly featured in some of the most famous health and fitness publications.
Amazing Abs Solutions comes with follow-along videos and audios, so it almost feels as though Yuri is there with you.
There are some amazing bonuses with the program, which can help to take your body to the next level.
Amazing Abs Solution comes with a 60-day money back guarantee if for any reason you're not satisfied with your purchase.
Amazing Abs Solution Cons.
The sales page is a little overhyped and "salesy", but the program itself is great.
There is the use of certain scarcity and marketing tactics in order to make you feel as though you're getting a great deal if you purchase straight away. Amazing Abs Solution will always be $39 and all the bonuses will always be available.
Final Thoughts
Amazing Abs Solution is a great program and it will work extremely well.
It covers all the bases when it comes to producing a great set of abs, and a lean and toned body in general.
I like the fact that there is a focus on separate phases, and there are no promises of overnight success.
If you follow everything you learn inside the program you will definitely achieve your body composition goals.
I highly recommend Amazing Abs Solution.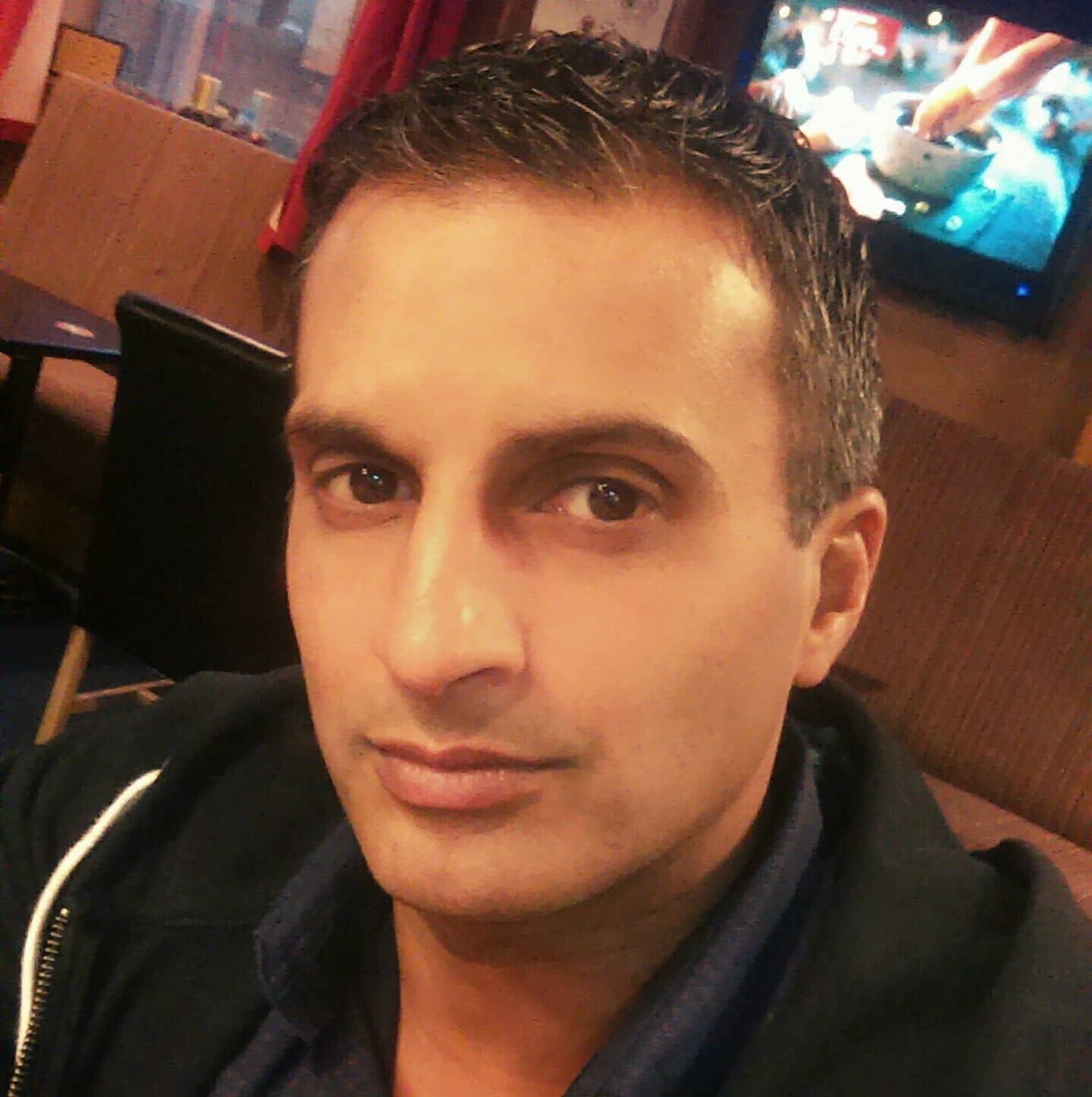 Hi, I'm Partha, the founder of My Bodyweight Exercises. I'm someone who's been passionate about exercise and nutrition for more years than I care to remember. I've studied, researched, and honed my skills for a number of decades now. So, I've created this website to hopefully share my knowledge with you. Whether your goal is to lose weight, burn fat, get fitter, or build muscle and strength, I've got you covered.