Welcome to my Anabolic Running 2.0 Review.
I would hazard a guess that my regular readers will know that I'm not a fan of "traditional cardio".
By this I mean steady-state, moderate-intensity cardio, such as jogging or plodding along on a treadmill (or "plodding along" on any other form of cardio equipment for that matter).
So, my interest was immediately piqued when I came across a program that pretty much mirrored my feelings about this type of cardio.
Additionally, the program doesn't require any actual "running" in the time-honoured sense.
With that said, the program is aimed solely at men, more specifically men aged between 30-60 (although the exercise principles will actually work for anyone, male or female, and of any age)
Nevertheless, the Anabolic Running 2.0 program also makes some pretty wild claims.
Basically, 16 minutes of "Anabolic Running" a week can torch belly fat, provide a 530% boost in growth hormone, improve your sexual performance, and give you an all-year round rock-hard physique.
Sounds outrageous, right?
Therefore, I had to investigate further and provide you with my Anabolic Running 2.0 review.
Anabolic Running 2.0 Review
Affiliate Disclosure: Some of the links below are affiliate links, meaning, at NO additional cost to you, I will earn a small commission if you click through and make a purchase.
Product: Anabolic Running 2.0

Price: $15
Website: anabolicrunning.com
Type of Program: Short Workouts to Burn Fat, Build Muscle, & Increase Libido
Guarantee: 60-Day Full Money Back Guarantee
My Rating: 7 out of 10
What is Anabolic Running 2.0?
Anabolic Running 2.0 is a workout system aimed at helping you to build muscle, burn fat, boost your testosterone levels, as well as increasing your sex drive.
The program is focused around a form of High-Intensity Interval Training (HIIT), although it's quite different from the conventional forms of HIIT that you may have come across before.
Anabolic Running 2.0 is an instantly-downloadable digital program, which includes a vast array of e-books and videos.
These are of course initially focused on the Anabolic Running workouts, but there is also a wealth of information about additional workouts, boosting testosterone (which is even more essential for muscle growth and burning body fat as we age), the foods you should eat to boost libido, as well as how to build unbelievable strength.
In total the Anabolic Running 2.0 program provides you with 5 ebooks and 32 videos.
Who is the Face Behind Anabolic Running 2.0?
The creator of Anabolic Running 2.0 is Joe LoGalbo.
Joe is AFPA (American Fitness Professionals & Associates) Sports Conditioning Specialist and a Certified Personal Trainer.
Joe is someone who was diagnosed with low testosterone at the tender age of 26.
He also happened to be training for a half-marathon at around the same time.
His training usually left him constantly drained of energy, he actually found that his body was holding onto fat so he looked fairly out of shape, and as a recent newlywed it wasn't great news that his sex drive had absolutely plummeted.
It was due to all these various factors, huge amounts of research, as well as numerous scientific and medical studies that Joe realised that a change in training could actually "reverse" his problems.
Joe has cited various medical studies on the next page.
These studies prove that certain types of all-out effort interval training can actually boost the metabolism and testosterone levels (in fact, one such study saw participants achieve a 530% increase in testosterone levels by following a similar training method).
And it is increased testosterone levels that is responsible for producing a lean, muscular physique for us guys.
Joe has created Anabolic Running 2.0 as a completely natural way (through exercise) to boost testosterone levels.
====>GET IMMEDIATE ACCESS TO ANABOLIC RUNNING 2.0 HERE<====
Anabolic Running 2.0 Cardio Workout
====>CHECK OUT ANABOLIC RUNNING 2.0 TODAY<====
How Does Anabolic Running 2.0 Work?
Anabolic Running 2.0 is based around training to your lactic threshold and eventually increasing this threshold through the workouts in the program.
A person's lactic threshold is basically the maximal effort and intensity they can maintain (usually while performing a certain exercise) with either little or no increase of lactate in the blood.
Lactic acid is basically the "anabolic" fluid that the program's name refers to, and you could also call your lactic threshold your "tipping point" as far as exercise is concerned.
By regularly training to your lactic threshold you will actually increase testosterone and human growth hormone in the body, which typically leads to increased muscularity and fat-burning potential.
Unfortunately, if you don't train to near maximal effort, you have very little chance of producing this growth and fat-burning effect.
In fact, long bouts of cardio may help you lose weight, but this is typically achieved by burning muscle and sometimes storing body fat, which is often why "joggers" still look out-of-shape.
It also explains the "skinny-fat" look that many people have.
Therefore, the Anabolic Running 2.0 program works on the principle of training you to your lactic threshold a couple of times a week, which in turn will boost testosterone and human growth hormone.
This basic principle is also backed by science.
You can actually see this principle for yourself in two very famous world-class athletes.
Let's take Usain Bolt and Mo Farah, both elite athletes in their specific disciplines.
However, compare their physiques, and you will see the difference between anabolic training and moderate-intensity training.
And I mean absolutely no disrespect to Mo here, he is truly an exceptional athlete, and a once in a generation superstar.
Plus, I can guarantee that Mo also does some form of high-intensity training, as well as working out with weights, so he would look very different without these exercise protocols.
However, I just wanted to get my point across as to how the two types of training can have a different effect on the body.
The Anabolic Running 2.0 program will provide a wide variety of workouts to help you train to your lactic threshold and eventually over time you will actually increase this threshold.
Joe provides a huge amount of information, as well as a sneak peek into various scientific studies, that prove that this principle actually works when it comes to building muscle and burning fat.
And as you're probably aware, increased testosterone levels will also lead to increased sexual desire and drive.
You can read more about these principles on the next page.
The Anabolic Running 2.0 Program comes with the following:
Anabolic Running 2.0
The main part of the program includes a 31-page PDF which will introduce you to the principles of anabolic training, it's history, and how to perform Anabolic Running correctly.
Joe also touches on why traditional cardio sucks and how it is halting your progress.
You will then of course be introduced to the various workouts.
There are 3 separate workouts, beginner, intermediate and advanced.
You'll also receive numerous testosterone-boosting tips that you can use straight away.
The main program also includes 14 HD-quality videos, which take you through the various warm-up exercises, as well as your workouts.
Joe literally takes you by the hand and instructs you how to complete each individual exercise with perfect form.
BONUSES
Shock & Awe Strength
This is a 29-page PDF and a series of 18 follow-along demonstration videos.
This will introduce you to various exercise and workout sequences, some as short as 6 minutes long, that are aimed at stacking the body with ripped, functional muscle.
This isn't the sort of muscle building protocol that is typically associated with bodybuilders, but rather those who display awesome feats of functional strength.
I'm talking about holding a human flag, or performing 40,50, 60+ dips in one set, etc.
The Shock & Awe series is more focused on the upper body and adding slabs of functional muscle to the chest, shoulders, back, and arms.
Testosterone Hacker Handbook
This is a 41-page PDF aimed at providing you with a series of testosterone-boosting tricks and creating an instant anabolic surge.
This PDF is about giving you instant energy and increasing your sex drive by using completely natural techniques.
Indoor Anabolic Running
This is a short PDF e-book that will introduce you to workouts that you can do in the comfort of your own home.
You will also discover how to incorporate the anabolic running protocol on any cardio equipment in the gym.
This is actually a great supplement to the main program and allows you to "anabolically train" anytime and anywhere.
17 Foods to Boost Your Libido
Another short PDF e-book that will introduce you to 17 unusual foods that can boost your libido and increase your energy.
Anabolic Running 2.0 and all the bonus materials are available for just $15.
The program is sold via the merchant Clickbank, which means it must adhere to their strict 60-day money back guarantee.
So, you can purchase Anabolic Running 2.0, try the program out for two whole months, and if for any reason you're not satisfied simply ask for a refund.
8-Minute Indoor Anabolic Running Workout
====>CLICK HERE FOR RISK-FREE ACCESS TO ANABOLIC RUNNING 2.0<====
What Did I Think of Anabolic Running 2.0?
My initial reaction when I visited the sales page was that this was going to be a program about sprint training.
Plus, I was extremely put off by all the references to "increasing your sex drive", "being an animal between the sheets", "having women lusting after you", etc.
Trust me, I'm certainly no prude, I can dirty-talk with the best of them, LOL.
However, to me it's all one big marketing tactic to prey on people's insecurities.
And to be honest, after a while I certainly got bored with reading how Anabolic Running 2.0 was going to turn me into some kind of Superstud.
If I specifically wanted a program to focus on my libido then I'd go and find one.
Don't get me wrong, the scientific principles and the information provided is actually sound.
I am fully aware of the effects that certain types of exercise can have on energy levels, testosterone, and human growth hormone production.
So, in reality everything that Joe has stated in his sales page and within the program itself is TRUE.
But, I for one, don't want it rammed down my throat.
This is a workout and exercise program, so stick to the point Joe – that's all I'm saying.
However, as I've said, the program is certainly scientifically and medically sound.
If I'm performing cardio, this is the exact type of cardio I will do.
A workout where I'm getting my heart rate to near maximal rate, plus a workout that doesn't drag on forever, and is over within a matter of minutes.
Not many of us actually train or workout with the maximum effort and intensity that we are capable of, but this is where the magic happens in terms of burning fat and building muscle (without pumping iron).
You will note from the videos above that a lot of the "running" will involve sprinting on the spot or performing mountain climbers, both for around 30 seconds at a time.
Now we're not talking about simple jogging in place or counting reps for mountain climbers here.
On a scale of 1-10 you will want your effort to be in the 9.5 to 10 range.
You will literally want to collapse at the end of 30 seconds and feel as though you cannot go on anymore.
And this is exactly why the workouts are so short, basically because you have reached your lactic threshold and that is as much as you can do.
However, in time, by following these types of workouts your lactic threshold will increase, leading to increased testosterone and human growth hormone levels.
The knock-on effect being that you have a high metabolism all day long, which means better fat burning and muscle building capabilities.
I can attest to the fact that this type of training definitely works.
Can you get away with just two 8-minute workouts a week to produce the results that Joe talks about?
Hmm, it is possible, but this very much depends on your starting levels of fitness.
Irrespective of your current strength and fitness levels, you will produce some pretty decent results in about 10 workouts from this type of training (I speak from personal experience).
However, I would say that rather than the 5 weeks this would take following Joe's protocol, your 10 workouts should be completed in about 3 weeks (although this depends on your current fitness levels, as well as your recovery potential).
Additionally, what I mean by "pretty decent results" is that you could quite easily lose about an inch off your waistline in 10 workouts, you'll definitely be firmer and more toned, and your energy levels will be fantastic.
But, you won't look like a cover model for Men's Health magazine.
That will take a lot more work, consistent training, and far more focus on nutrition.
I also think there's a huge amount of material within the Anabolic Running 2.0 program and Joe actually seems like a decent guy once you're inside the program.
I just couldn't cope with all the hype and sexual prowess talk on the main sales page.
All-in-all, Anabolic Running 2.0 is a decent program.
I would have rated it higher than 7 out of 10 had it not been for the overhyped sales page.
Simply put, if you are someone who wants to build lean muscle, burn body fat, and raise your metabolic (and testosterone) levels then I recommend the Anabolic Running program.
====>GRAB YOUR RISK-FREE COPY OF ANABOLIC RUNNING 2.0 TODAY<====
Product Pros.
Anabolic Running 2.0 is based on proven scientific studies.
The program doesn't require you to perform long bouts of cardio.
The workouts will typically be completed in 6-8 minutes.
There is a wealth of information contained within the Anabolic Running 2.0 program and the bonuses.
These are the types of cardio routines that I complete, so I know they definitely work.
For just $15 I think this is a great price for the amount of information you will receive.
Anabolic Running 2.0 comes with a 60-day money guarantee.
Product Cons.
Anabolic Running 2.0 has been marketed specifically at men, aged 30-60, but in truth these types of workout routines would be great for anyone of any age. However, I think many people will be scared off by the sales page.
Talking of the sales page, it is extremely overhyped and can be very off-putting. There happens to be a great deal of wonderful information on the sales page, you just have to battle your way through all the hype first.
There is a lot of talk about boosting testosterone and sexual drive on both the sales page and within the program. Okay, I'm not saying that this isn't true, but this is a workout program, so stick to the point.
Final Thoughts
I don't want to come across as being overly negative about Anabolic Running 2.0, because in truth it's actually a really good program.
I also feel it's an absolute steal for just $15.
I know of just as many programs, with just as much hype, that offer their material for at least 2 or 3 times this price, and yet don't come anywhere near to the amount of information you'll find inside Anabolic Running 2.0.
So, if you are looking to build muscle, burn fat, and don't wish to spend hours and hours a week trying to achieve this, then yes, I recommend Anabolic Running 2.0.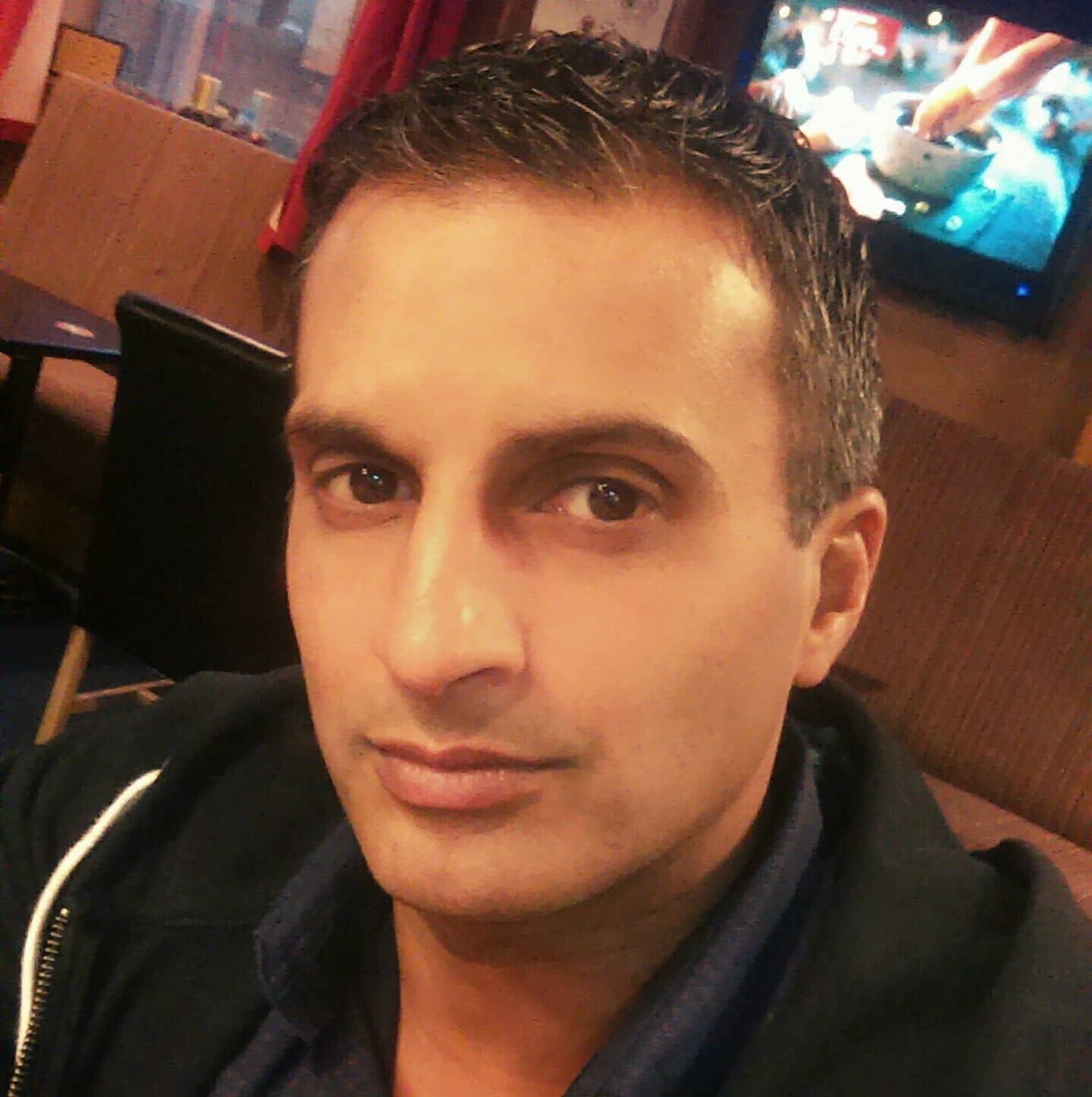 Hi, I'm Partha, the founder of My Bodyweight Exercises. I'm someone who's been passionate about exercise and nutrition for more years than I care to remember. I've studied, researched, and honed my skills for a number of decades now. So, I've created this website to hopefully share my knowledge with you. Whether your goal is to lose weight, burn fat, get fitter, or build muscle and strength, I've got you covered.