Last updated on May 19th, 2021 at 04:55 pm
Welcome to my Blast Your Bench Review.
The Bench Press – probably one of the most popular exercises in the gym.
It's an exercise that we all train fairly frequently.
Plus, it's pretty much the starting point for "bro" conversation, "How Much Do You Bench Dude?"
However, not all of us are able to hit the heady heights of great numbers when it comes to benching.
Are you frustrated with your Bench Press stats?
Do you feel embarrassed to join in the "bro" conversation?
Have you been busting your ass in the gym without seeing any significant improvements?
The creator of Blast Your Bench claims that he can help you to add 51lbs to your bench press in just 3 weeks.
Pretty wild claims, right?
So, I decided to investigate further and provide you with my Blast Your Bench Review.
Blast Your Bench Review
Affiliate Disclosure: Some of the links below are affiliate links, meaning, at NO additional cost to you, I will earn a small commission if you click through and make a purchase.
Product: Blast Your Bench
Price: $39
Website: blastyourbench.com
Type of Program: Workout Program to Increase Your Bench Press
Guarantee: 60-Day Full Money Back Guarantee
My Rating: 9 out of 10
What is Blast Your Bench?
Blast Your Bench is a 3-week bench press specialization routine. The workout program encompasses 7 mini training cycles during the 3-week period. At the end of the 3 weeks you should find that your maximum bench press has increased significantly, plus the overall training volume will dramatically increase muscle and strength.
Who is the Face Behind Blast Your Bench?
Blast Your Bench was created by Lee Hayward.
I have previously reviewed another of Lee's programs on this very website, Blast Your Biceps.
Lee has a background as a professional bodybuilder.
He entered his first bodybuilding contest at the tender age of 17 in 1995.
And Lee has competed pretty much every year ever since.
He created his website LeeHayward.com in 1999 and this still runs successfully to this day.
Lee has helped many personal training clients, both online and offline, to achieve their body composition goals.
Plus, he has literally thousands of articles published online.
Lee also regularly produces workout programs and is definitely viewed as the "real deal" in the Health and Fitness industry.
====>GET ACCESS TO BLAST YOUR BENCH NOW<====
Bench Press Tips – Proper Set Up
How Does Blast Your Bench Work?
Blast Your Bench is a 3-week bench press specialization program.
You will go through 7 "mini-training cycles" during this 3 weeks.
In essence, this is a high-frequency training plan that involves performing the bench press 5 times a week.
Lee has quoted renowned strength coach, Chad Waterbury, within the program – Chad basically states that the future of hypertrophy training rests in high frequency training.
I have actually purchased, used and reviewed Chad's HFT2 System.
A lot of people will think that this constitutes overtraining.
Overtraining typically occurs when excessive stress is placed on the Central Nervous System.
However, Blast Your Bench focuses on short, frequent, training sessions, which places far less stress on the Central Nervous System.
Plus, short, frequent workouts have been proven to lead to greater muscle and strength gains.
This is a concept that most of the old Eastern Bloc countries adhered to in their training prior to competition.
The athletes would train the same lifts over-and-over again, several times a week.
I think the fact that the athletes from these countries dominated (and still do) Olympic weight lifting for so many years proves the point.
Blast Your Bench rotates between heavy weight, low volume, and lighter weight, high volume during the 5-day training week.
In fact, for two of the days every week you will simply be training 5 sets of 3 reps.
That's it.
So, your workout will literally be over in 10-12 minutes.
Whereas, even on the high volume days, you won't be spending much more than 15-20 minutes under the bar.
It is this training consistency, along with short, frequent workouts, interspersed with a couple of days rest, and good nutrition that will literally Blast Your Bench Press Numbers.
====>TRY BLAST YOUR BENCH TODAY<====
What Do You Get With Blast Your Bench?
Blast Your Bench Main Manual
This is the basis of the muscle and strength building program that you will be using.
Blast Your Bench has actually been around for many years, and it has been used successfully now by over 20,000 people to increase their bench press.
Lee has revised and updated Blast Your Bench for the 10th Anniversary Special Edition.
You'll have access to the main Blast Your Bench workout program for you to follow.
However, Lee is someone who likes to go into great detail as well.
So, in effect, this main manual is like your ultimate guide to training.
You'll learn things like:
How to train each body part for maximal gains
The body energy systems that can maximise testosterone and growth hormone production
The rep ranges that are critical for building muscle
Rest required between sets
DOMs
How to measure training intensity
What to eat and when to eat
25 easy-to-follow high-protein, muscle-building meals
And this is literally just the tip of the iceberg.
The Blast Your Bench main manual literally covers every aspect of training that you need to know.
BONUSES
Quick Start Guide
Okay, not everyone is like me, and enjoys reading 100+ pages of theory.
The Quick Start Guide was specifically created for those of you who want to jump straight into the workouts.
This will outline every rep, set, and workout.
Plus, you can print the guide off and take it to the gym with you, or simply download it to your smartphone.
Blast You Squat
This is a 3-week squat specialization training program.
We all know that squats are probably the single most important mass-building exercise you can do.
Don't worry, Lee's got you covered.
The same training principles found in Blast Your Bench are taken and applied to produce Blast Your Squat.
Blast Your Bench For Reps
For those of you looking to train for endurance, fitness and conditioning you'll require something different.
Training for these specific things will require a different workout protocol than when you're training for raw strength and power.
Lee has created the Blast Your Bench For Reps video for this very purpose.
This program utilizes high-volume, high-repetition workouts, as well as bodyweight conditioning drills.
7-Week Deadlift
Well, Lee couldn't exactly have a bench press program, then offer an additional squat program as a bonus, without including the other "Big Lift".
This is a 7-week mass and power-building cycle and deadlift specialization program.
Bodybuilding Supplement Guide
Lee obviously has a bodybuilding background, so he knows exactly what supplements you should be taking.
He looks to steer you away from all the hype and BS.
Lee will introduce you to the legit supplements that you can safely use to enhance your muscle-building efforts.
How to Get Six-Pack Abs
Lee introduces you to fat-loss training, as well as abdominal-building techniques.
You'll discover the mistakes that most people make when trying to attain the coveted six-pack.
Plus, Lee provides a complete workout and nutrition guide to finally help you produce great abs.
Lean MASS Nutrition Guide
Lee cuts through all the confusion about nutrition with this guide.
You'll be introduced to a simple, easy-to-follow, lean mass building diet plan.
The information you'll find in this guide will show you how to fuel your workouts, as well as helping you to maximise your mass and strength gains.
Rotator Cuff Exercise Routine
The rotator cuff muscles are synonymous with holding back muscle gains with many push-related exercises.
And the bench press is no different.
This guide will teach you how to cure rotator cuff pain fast, as well showing you how to prevent shoulder injuries in the future.
Hand Gripper Training Manual
Your grip is actually the key to lifting heavier weights, even for exercises where you're not actually using your grip per se.
This manual outlines Lee's exact training routine when it comes to increasing grip strength.
Believe it or not, a stronger grip will help bench and squat heavier.
Plus, a strong grip is also connected to health and longevity.
Mass & Power Workout Program
This is an entire 12-week mass and power training program.
The program works on 4 mini 3-week routines and is guaranteed to skyrocket your muscle and strength gains.
This program could be sold completely separately as a standalone product for the same price as Blast Your Bench.
However, it's yours as a FREE bonus.
Price and Guarantee
Blast Your Bench is available for $39.
The program is sold via the merchant, Clickbank, which means it must adhere to their strict 60-day money back guarantee.
This means you can purchase Blast Your Bench, try the program out for two whole months, and if for any reason you're not satisfied simply request a refund.
====>GET RISK-FREE ACCESS TO BLAST YOUR BENCH<====
How to Bust Out of a Bench Press Plateau
What Did I Think of Blast Your Bench?
I have followed Lee Hayward's journey for many years now.
I'm a regular reader on his main website.
Plus, I love the stuff he has written for Bodybuilding.com and T-Nation.
It's fair to say that I am a Lee Hayward fan.
Blast Your Bench is no different and I think it's an awesome program.
I am in total agreement about the methods of high frequency training that Lee promotes in his various specialization workout programs.
I know for a fact that they definitely work.
As mentioned, this isn't about overtraining.
But, more focused on short, frequent workouts to stimulate muscle and strength gains.
When done correctly you can produce some awesome results through high frequency training.
Lee has mentioned Chad Waterbury in the program, another proponent of high frequency training.
Chad often states that you just need to look at the calves of football (soccer) players, or the lats and biceps of gymnasts to realise that high frequency training works.
Plus, let's not forget the Eastern Bloc Olympic weightlifters of the 1970s and 1980s.
They literally blew the competition away in every category and yet they simply trained the same lifts, multiple times a week.
The Only Real Negative to Blast Your Bench
I don't really have any issues with Blast Your Bench, although I do believe that the "target" of 51lbs added to your bench press in 3 weeks is a little overhyped.
I have even read on an online forum of someone who claims that their bench press actually reduced after the 3 weeks.
This brought a few things to mind for me.
Firstly, unless you're an absolute beginner, or benching less than your own bodyweight at the moment, I wouldn't expect such monumental increases.
Yes, you can definitely increase your bench press by a fair amount, but be realistic in your expectations.
Secondly, in order to increase strength and be able to train for the 3-week period, you must fuel your workouts correctly.
Lee has you covered in that respect, as the main guide walks you through nutrition and sample meals.
Finally, once you've completed the 3-week program you need adequate rest and recuperation before checking your bench press numbers.
I believe this is where the person who claims that their bench press decreased went wrong.
You will need at least 7 days of absolute no bench press, while perhaps limiting other pushing exercises too.
Remember, you have been through 3 weeks of high frequency training, so the muscles need a fair amount of time to fully recover.
However, after 7-10 days once you test your bench press again, your numbers will definitely have increased.
All-in-all, I think Blast Your Bench is a fantastic program, and I am literally blown away by the amount of bonus material.
Simply amazing.
I highly recommend Blast Your Bench.
====>YES, I WANT TO BUY BLAST YOUR BENCH NOW<====
Can't Feel Chest Working With The Bench Press
Product Pros.
Lee Hayward is renowned for his fantastic insight and expertise, and he has been producing successful workout programs for over two decades.
Blast Your Bench works on the basis of high frequency specialization training, which is proven to build muscle and strength.
The workouts are short, but intense, and you should be done in under 20 minutes most days, but will still produce some incredible gains.
Blast Your Bench has helped over 20,000 individuals increase their bench, while ALL of them got bigger and stronger.
The next page is literally full of positive testimonials, all of which speak of how effective Blast Your Bench is.
Blast Your Bench is a great program by itself, but Lee has included a huge amount of bonus material. In fact, this is probably the only workout program you'll ever need, as it covers everything.
Blast Your Bench and the bonus material could easily have been sold at twice the price as far as I'm concerned, so $39 is a fantastic deal.
If you're satisfied with anything, Blast Your Bench has a 60-day money back guarantee.
Product Cons.
I feel the claims of "51lbs increase in 3 weeks" is a little overhyped. This all depends on your starting point, your nutrition, and adequate rest following the program.
Final Thoughts
This is yet another superb program by Lee Hayward.
I am an avid fan, long-time follower of Lee's, and he never ceases to amaze me with the quality that he produces.
This may initially look like "just another bench press program", but in reality there's so much information jam-packed into the Blast Your Bench, you could use this as your standalone training manual for years to come.
All-in-all, I'm totally blown away by how much you get with the program.
This is definitely one of Lee's best.
I highly recommend Blast Your Bench.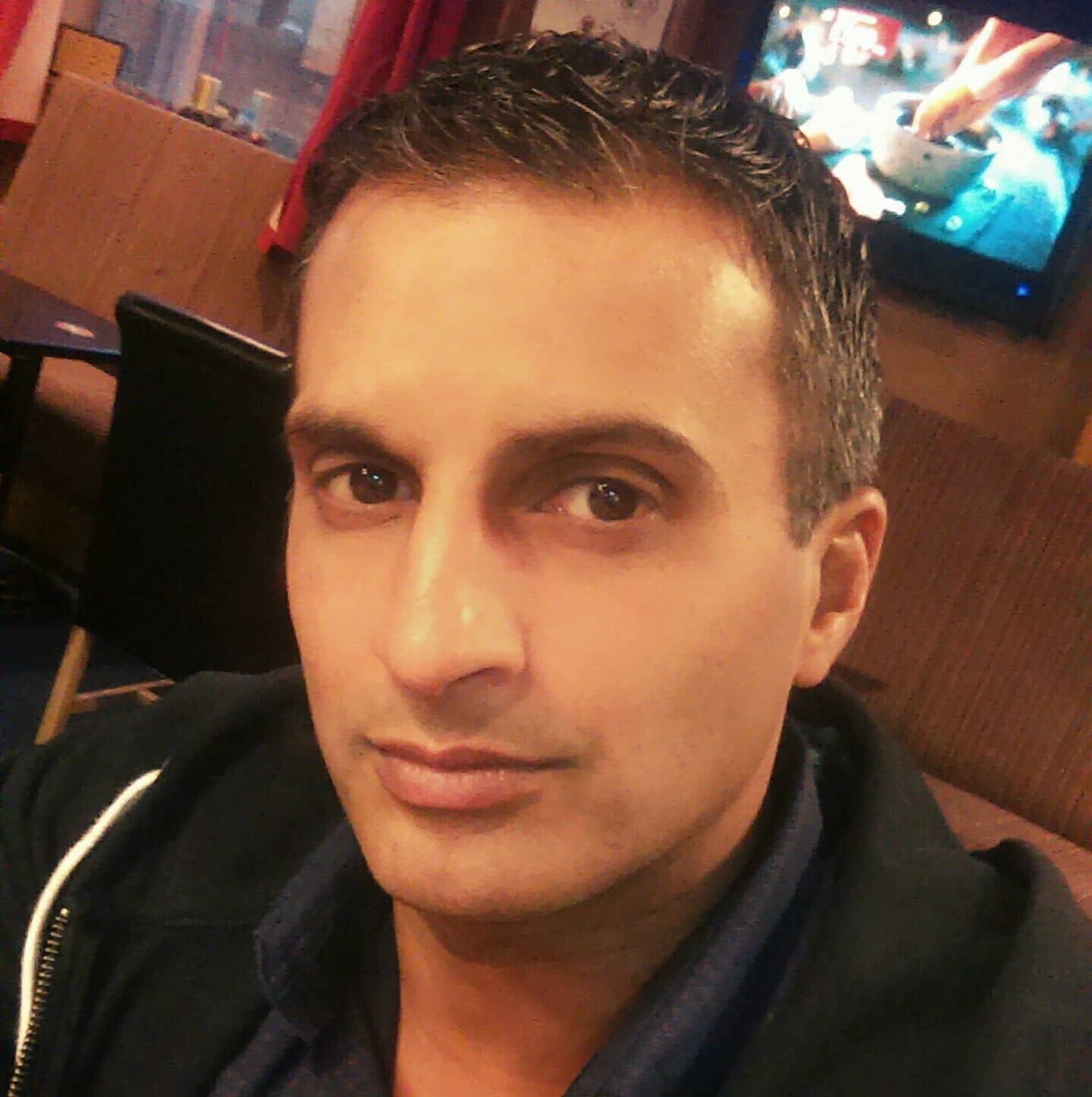 Hi, I'm Partha, the founder of My Bodyweight Exercises. I'm someone who's been passionate about exercise and nutrition for more years than I care to remember. I've studied, researched, and honed my skills for a number of decades now. So, I've created this website to hopefully share my knowledge with you. Whether your goal is to lose weight, burn fat, get fitter, or build muscle and strength, I've got you covered.