Last updated on November 1st, 2022 at 10:54 am
Welcome to my Blast Your Biceps Review.
Do you know what muscle group gets more attention than any other?
Oh yes, it's The Arms.
Nothing says strong, in shape, and that you workout than a set of big, muscular arms.
For many of us it's the "Holy Grail".
However, no matter how hard you try you may suffer with the soul-destroying "spaghetti noodle arm syndrome".
This is not impressive at all.
So, when I discovered a workout program that claims you can add up to 2 inches to your arms in just 8 weeks I had to know more.
You can check out what I thought in my Blast Your Biceps Review.
Blast Your Biceps Review
Affiliate Disclosure: Some of the links below are affiliate links, meaning, at NO additional cost to you, I will earn a small commission if you click through and make a purchase.
Product: Blast Your Biceps
Price: $17
Website: blastyourbiceps.org
Type of Program: 3-Phase Muscle-Building Training System
Guarantee: 60-Day Full Money Back Guarantee
My Rating: 9 out of 10
What is Blast Your Biceps?
Blast Your Biceps is a 3-phase muscle-building training system. The 3 phases are, total body conditioning workouts, arm specialization training workouts, and hardcore mass and power training workouts. By following this system you have the ideal solution to stimulate maximum muscle growth, and of course to build big, muscular arms.
Who is the Face Behind Blast Your Biceps?
The creator of Blast Your Biceps is Lee Hayward.
Lee's name is synonymous in the world of bodybuilding.
Lee received his first set of weights as a Christmas present at the tender age of 12.
He had long been interested in bodybuilding and building an awesome physique, ever since he first saw Arnold Schwarzenegger on TV.
Lee devoured bodybuilding and muscle and strength magazines.
He would record every bodybuilding competition on television and watch them over-and over again.
Lee admits that he was literally obsessed with learning as much about bodybuilding, exercise and nutrition as he could.
He entered his first bodybuilding competition in 1995, aged just 17.
And he has pretty much competed in competitions ever since.
Lee founded his website LeeHayward.com in 1999 and it's still going strong to this day.
He publishes articles online and has produced a wealth of training programs over the years.
Plus, he also has his own private training clients, both offline and online.
CHECK OUT BLAST YOUR BICEPS TODAY
Bigger Bicep Arm Workout (No Barbell)
How Does Blast Your Biceps Work?
Lee has a slightly different approach to arm training than most people.
However, Lee is proof himself that his methods work.
The main focus of Blast Your Biceps is a combination of compound movements and regularly switching up exercises and your routine.
The Movements
The training routines inside Blast Your Biceps will use movements that are organized into 3 categories.
These are:
Mid-Range Power Exercises
Fully Stretched Exercises
Peaked Contraction Exercises
Now, I did say that Lee's methods are a little different, but they definitely work.
The first exercises on the list for building big biceps are squats, chin ups and dips.
Confused?
None of these movements can be considered traditional bicep exercises.
However, Lee categorically states that these are the best movements you can do for your biceps (and I completely agree).
The aim here is to stimulate growth in the entire body, thus leading to bigger gains everywhere.
A bigger and stronger body will mean bigger and stronger biceps.
This actually really resonated with me.
I once read, at quite a young age too, that in order to add just one inch to your arms you are typically looking to add 10lbs in body weight.
So, you can see that the best way to get bigger arms involves getting bigger in general.
Switching Up Exercises
Lee states that while change is good, in terms of exercises, going about it haphazardly is a mistake.
The body is extremely good at adapting to its environment, and this is certainly true of an exercise routine.
So, in order to overcome this many people choose a form of "muscle confusion" by changing up their workouts week-to-week.
Unfortunately, this will never work.
You do need some form of structure in place, a planned system if you will.
Firstly, the body NEEDS to adapt to your current training and nutritional program before it's time to move on and change things.
And this is exactly how Blast Your Biceps works.
You have 3 very specific training phases to follow.
Following the 3 phases in this exact order is the ideal way for the body to stimulate maximum muscle growth.
Phase 1: Total Body Conditioning Workouts
The first phase is total body conditioning.
You are literally "setting the body up" for what is about to come.
The initial conditioning phase is extremely important for implementing anabolism, or cell growth.
This will instill the foundations for optimal muscle gains.
Phase 2: Arm Specialization Training Workouts
This is typically where most people would start with a bicep training system.
However, it's important to build the body up to this stage.
Phase 2 is where the magic happens.
As the training is specifically focused on your arms you can literally watch your arms grow week-by-week.
Your arms will get bigger and fuller with almost every workout.
Phase 3: Hardcore Mass and Power Training Workouts
The 3rd phase is when you solidify the new muscle gains you made in the previous phase.
You will be training extremely hard during this phase, but you will notice that your gains literally skyrocket to the next level.
Final Phase: Take a Week Off From the Gym!
This is one of the most critical steps that most people tend to ignore.
If you've been working out hard it's important to take a "mini-break" (typically one week) every 2-3 months.
This gives your body time to fully rest and recover.
Plus, this is actually the "secret" to making better muscle and strength gains over the long term.
Following your week off you can return to the gym refreshed and rejuvenated.
You can then repeat the Blast Your Biceps training system all over again.
This is your opportunity to make additional gains and beat your personal bests from your previous time through the program.
Then again, you could move onto another muscle-building or fat-loss training program.
The decision is completely yours.
However, Blast Your Biceps is typically the type of workout program you can return to again-and-again over the years.
GET IMMEDIATE ACCESS TO BLAST YOUR BICEPS
6×6 Back & Biceps Workout
What Do You Get With Blast Your Biceps?
Blast Your Biceps Main Manual
This is a 141-page manual that takes you through everything you need to know.
Firstly, Lee provides an overview of his own background.
Lee may be a big, strong, and muscular hulk now, but it wasn't always this way.
You'll discover that even once Lee had been training for a couple of years, he still only weighed 135lbs and had "spaghetti noodle arm syndrome".
So, you'll learn about some of the issues that many of us face if we weren't born with "perfect genetics".
Lee then launches into his Blast Your Biceps program and outlines his techniques and methodology.
This includes things like giving your nervous system a break before launching into the program, plus how you should set goals.
You'll find that Lee isn't a fan of gym machines and focuses his (and your) workouts around compound exercises.
The main manual provides details of the exercises and workouts in each phase of the Blast Your Biceps training system.
BONUSES
Blast Your Biceps Quick Start Guide
This guide is if you don't want to wade your way through 100+ pages of theory and technical stuff.
If you just want to jump straight into the workouts, then the Quick Start Guide will go straight to the step-by-step instructions you need.
Lean Muscle Mass Nutrition Guide
I'm sure you realise that what you eat will have a massive bearing on your muscle-building success.
This report cuts through the confusion and provides an easy-to-follow, lean mass building diet plan.
When used in conjunction with the training system you'll see some awesome muscle-building results.
Supplement Review Guide
This report will introduce you to some of the shady marketing tactics that are typically used to sell supplements.
Lee claims that the supplement industry is full of hype and BS.
If you wish to use supplements to enhance your muscle-building efforts it doesn't have to cost a fortune.
Lee walks you through the only legitimate supplements you'll need.
Plus, he gives you a sneak-peak inside his own supplement cupboard, so you'll discover exactly what supplements Lee takes.
Body Transformation Tracker
This is Blast Your Biceps Training Log.
Keeping a journal and logging your workouts has been proven to increase success rates when it comes to getting bigger, stronger, and more muscular.
You can use this tracker to log all your workouts, including weights, reps, and sets.
The training logs are printer friendly and can also be downloaded onto your phone.
Price and Guarantee
Blast Your Biceps is available for just $17.
The program is sold via the merchant, Clickbank, which means it must adhere to their strict 60-day money back guarantee.
This means you can purchase Blast Your Biceps, try the program out for two whole months, and if for any reason you're not satisfied simply request a refund.
GET RISK-FREE ACCESS TO BLAST YOUR BICEPS
Pump Up Your Guns Workout
What Did I Think of Blast Your Biceps?
Firstly, I have known-of and followed Lee Hayward's work for many years now.
I am a regular reader at his main website.
I should also add I am in no way a bodybuilder, and have never really been interested in that type of physique.
However, I am all for building muscle, being strong and athletic.
Something I've learned over the years is that irrespective of what I'm aiming for in terms of physique, Lee Hayward is pretty much an authority on most things exercises and nutrition-related.
So, you could say that I am already a Lee Hayward fan – the guy makes a huge amount of sense.
As for Blast Your Biceps, I'm completely sold.
I love how this program is focused on 3 phases.
You'll typically find that an arm-specialization workout program will probably have you doing thousands of curls over a period of weeks.
While this may provide some stimulus, and even a more aesthetically-pleasing set of guns, it definitely won't give you the arms you desire.
Lee breaks down each of the phases and I think he does it extremely well.
If you want big arms… actually if you want to pack on muscle ALL OVER, this program is ideal.
I completely agree with the science behind Blast Your Biceps.
I'm totally sold on the phases, the order that they are to be done in.
Plus, I also understand the need for that "week off" following the training program.
That rest and recovery period will actually increase your muscle growth.
There's only thing that did "bother me", but not that much to be fair.
Lee does state that his program can be used by beginners.
However, I personally would recommend that you have at least 3 months of weight training behind you.
Some of the workouts are pretty advanced and pretty intense.
Look, you are trying to stimulate an anabolic reaction inside the body and massive growth on the outside.
Some experience of training with weights is a must in my book.
I'm not saying not to give it a go as a complete newbie, I just feel there are some advanced workout routines involved.
That being said, Blast Your Biceps is a fantastic training system.
You will definitely pack on muscle, and get huge guns, if you follow what you learn.
I highly recommend Blast Your Biceps
TRY THE BLAST YOUR BICEPS TRAINING SYSTEM NOW
Product Pros.
Blast Your Biceps is broken down into 3 phases, which is ideal for your body to stimulate maximum muscle growth.
There are no promises of overnight success, Lee is sure to let you know that you're going to have to work hard over the next couple of months.
The additional bonuses, especially the nutritional and supplement elements were superb.
Lee has personally used the 3-phase training routine of Blast Your Biceps to transform his own body.
Lee tested the program on 273 of his personal training students and by the end every single one of them ended up bigger, stronger, and more muscular.
Blast Your Biceps is available for just $17.
The program comes with a 60-day money back guarantee.
Product Cons.
Blast Your Biceps is not aimed at beginners and you should have at least 3 months of lifting experience prior to using the program.
Some of the workouts are pretty tough and intense, so be prepared.
Final Thoughts
Blast Your Biceps is a fantastic training system.
Lee Hayward is definitely the "real- deal" and he most certainly knows what he's talking about.
I love the fact that the training system doesn't focus solely on bicep training.
This a real workable system that will provide real results.
If you follow what you learn inside Blast Your Biceps, not only will you have bulging biceps, but an all-round more muscular physique.
I highly recommend Blast Your Biceps.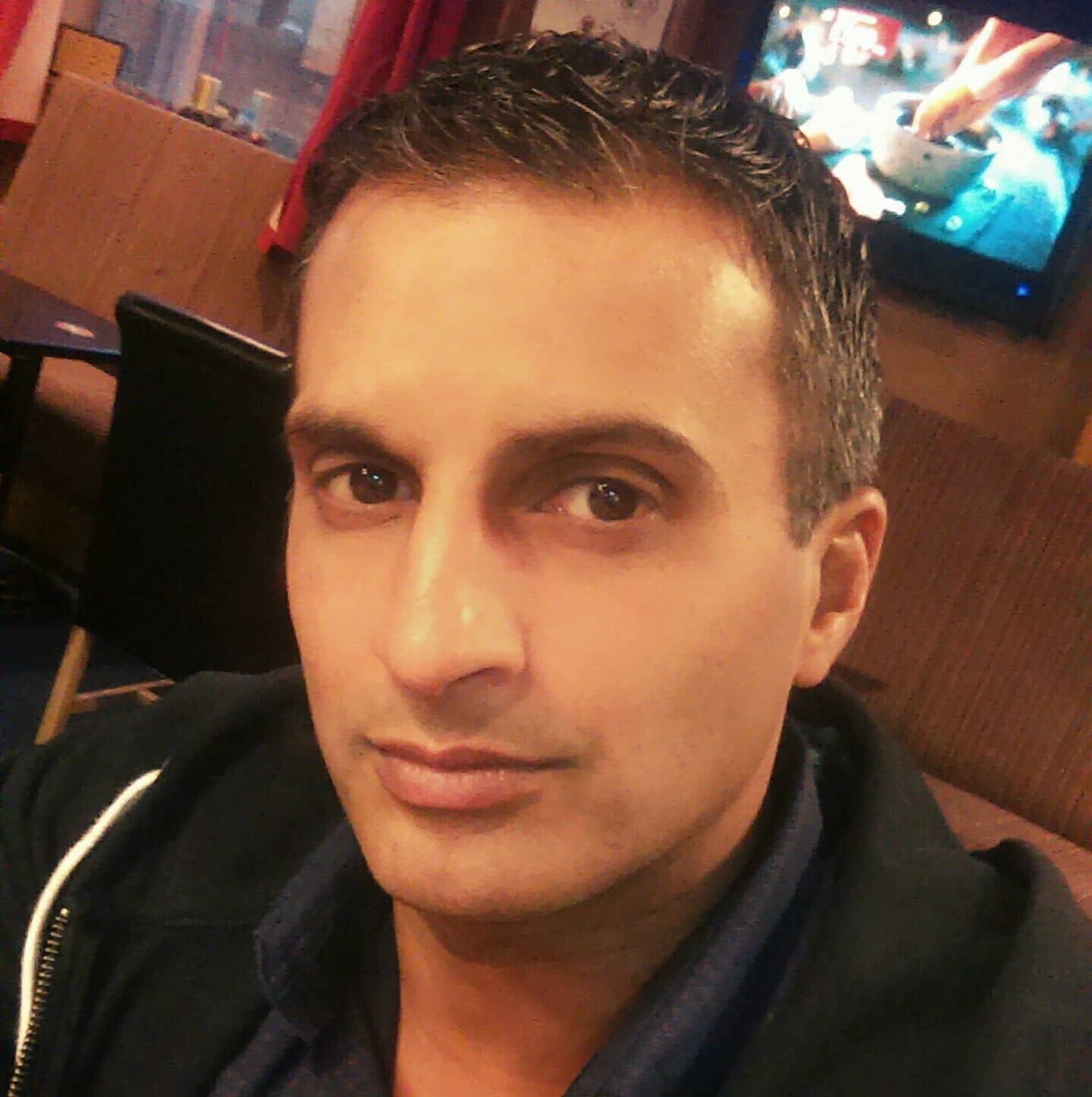 Hi, I'm Partha, the founder of My Bodyweight Exercises. I'm someone who's been passionate about exercise and nutrition for more years than I care to remember. I've studied, researched, and honed my skills for a number of decades now. So, I've created this website to hopefully share my knowledge with you. Whether your goal is to lose weight, burn fat, get fitter, or build muscle and strength, I've got you covered.