Welcome to my Bodyweight Beast review.
There comes a time for all of us when we feel as though we need a break from the barbell.
Your workouts don't feel as "on-point" as they once did, and this even has an effect on your overall motivation.
Taking a break seems like the obvious thing to do, but you don't want to lose all your hard-earned gains.
However, what if you could take a break from the bar, perform just bodyweight exercises, while actually developing "true strength" and a ripped physique?
Sounds great, right?
Well these are just a few of the many claims that the Bodyweight Beast program makes.
So, I decided to investigate further and provide you with my review of Bodyweight Beast.
The review on this page is of the original Bodyweight Beast program created by Critical Bench, the internet's longest-running strength website. I have not purchased, used, or reviewed 180-Day Bodyweight Beast, and therefore I cannot provide an opinion of the program. However, if Military and Combat-style bodyweight training is of interest to you, I have been lucky enough to use and review a program by ex-United States Marine, Helder Gomes. To discover more you can check out my Warrior Zero Bodyweight Challenge Review.
Bodyweight Beast Review
Product: Bodyweight Beast
Price: $7 (Limited Time Discount)
Website: www.criticalbench.com/bodyweight-beast
Type of Program: 30-Day Bodyweight Workouts to Achieve the 4 Strength Types
Guarantee: 60-Day Full Money Back Guarantee
My Rating: 9 out of 10
What is Bodyweight Beast?
Bodyweight Beast is a 4-week bodyweight training protocol.
The program is split into two x 2-week programs and works on the 4 different types of strength training, namely:
Explosive Strength
Strength Endurance
Stabilization Strength
Relative Strength
Bodyweight Beast will focus on each one of the areas of strength throughout the program, which will help to build a solid foundation for the body.
By the end of 30 days you should have a leaner, more muscular physique.
You will have the opportunity to "destress" the body, iron out any physical imbalances, avoid injuries that may have been caused by your current aches and pains, improve your endurance, rest your joints, and a whole host more.
Who is The Face Behind Bodyweight Beast?
Mike Westerdal is the creator of Bodyweight Beast.
My regular readers will already be familiar with Mike (as may many others of you).
Mike is the founder of the longest-running strength website, Critical Bench.
I have purchased, used, and reviewed the vast majority of workout and nutrition programs by the guys at Critical Bench.
Not to put too fine a point on it, I am yet to find any program that they have created which isn't of the highest quality, and all their programs will definitely yield the results that they claim they will (as long as you follow through on what you learn obviously).
Mike is someone who initially became "famous" for his bench press, but in truth there's far more to him than "just one exercise".
There's More to Mike Than "One Exercise"
Mike earned his BS from Central Connecticut State University, and played four years of College Football.
Following college, Mike continued to play and coach Football in Europe and it was during this time he earned his personal training certification through the American Council on Exercise.
As well as being the founder of Critical Bench, Mike is a published author, and his various articles have been featured in REPS, Monster Muscle, and pretty much all over the internet.
Mike is someone who is also very well-known for his feats of strength with a barbell, but it wasn't until he took part in a mud race that he realised just how much he was lacking in functional strength.
I can vouch for this after completing the Spartan Race last year.
You can be as strong as humanly possible with a bar, but nothing quite prepares you for clambering across monkey bars in the pouring rain, or carrying a 50lb weight in the bearhug position, while sliding down a muddy hill.
It is because of Mike's similar experiences with a mud run, and the appreciation of the 4 different types of strength that we should all possess, that he decided to create Bodyweight Beast.
The program was actually created in conjunction with another Critical Bench Head Coach, Chris Wilson.
Body-Weight BEAST Challenge Workout
CLICK HERE TO PURCHASE BODYWEIGHT BEAST
How Does Bodyweight Beast Work?
Bodyweight Beast is a 4-week program that will focus on the 4 different types of strength training.
It is by following these principles that you can actually pack on muscle and strength, while literally obliterating body fat, thus producing a shredded and muscular physique.
The four areas of strength training include:
Explosive Strength – This is a measure of how quickly your body can move from one point to another.
In terms of hitting the weights we would typically associate this type of strength training with Olympic lifts, such as cleans and snatches.
However, you can also use explosive strength training to generate unbelievable power with bodyweight movements.
Strength Endurance
Strength Endurance – This is basically the force that you are able to generate for an extended period of time.
Strength endurance is something that many of us regular gym-goers are severely lacking, as this is about remaining as strong as possible without succumbing to fatigue.
There are two different types of strength endurance.
Firstly, you have static strength endurance which is all about how long you can hold a particular posture.
Then there is dynamic strength endurance, which is more attuned to how long you can maintain a repetitive movement.
Stabilization Strength
Stabilization Strength – For those of us who suffer with poor stabilization strength this is typically because our core is out of balance.
Unfortunately, this will often lead to us being unable to generate proper force through the body.
The aftermath of which usually leads to compromising joint mechanics, and eventually injury.
In fact, if you don't concentrate on stabilization strength you will generally become more liable to joint injuries.
Relative Strength
Relative Strength – This is basically how strong you are in relation to your bodyweight.
Unfortunately, relative strength is probably the most overlooked factor of the entire strength equation, and this will eventually impact on the others areas of strength.
Without having a good strength-to-bodyweight ratio you will generally see your explosive strength and strength endurance suffer as a result.
The Importance of Each Strength Type
Each of these strength types is closely related to each other.
Therefore, by lacking in one area, you will find that the others areas suffer too.
Bodyweight Beast is aimed at working on all four factors of strength, thus helping you build a solid foundation for your body.
This will help you to develop "true strength", which will actually take you to new heights (and gains) once you decide to go back to the gym.
Bodyweight Beast will provide you with the fastest way to rebalance your body, simply by using workouts that have long been associated with the Ancient Greeks and US Special Forces.
Bodyweight Beast is a short, simple, but extremely focused workout protocol that is solely focused on helping you build a strong foundation.
This in turn allows you to pack on more muscle and strip away body fat.
Bodyweight Best is divided into 2 modules, each lasts for 2 weeks, and meets all the specific elements of strength.
The full body strength training you will undergo includes cardiovascular training, resistance conditioning, core development, and metabolic bursting.
The Bodyweight Beast program comes with the following material:
Bodyweight Beast Main Program
The main program is the Bodyweight Beast PDF guide and videos.
This will contain both of the two-week training modules, which cover all 4 strength factors over a 30-day period.
BONUSES
Insider Access to The VAULT
The VAULT is actually a membership offer.
You have direct access to program co-creator, Chris Wilson, so you have the opportunity to ask him anything you want.
The VAULT also includes a private Facebook group, more follow-along-videos, expert coaching calls, a monthly workout, plus much more.
You will have FREE access to the VAULT for 14 days, after which you can choose to take up the full membership, which is charged at $47/mo (which you can still cancel at any time).
Push Up Beast Challenge
The push up is without doubt one of the most popular bodyweight exercises.
When done properly, the push up is a fantastic FULL BODY exercise, which will give you a true measure of strength and conditioning.
This is a 30-day push up workout, available in both PDF and follow-along video format, which will take you to the next level with push ups.
Basically, you will learn how to become a "Push Up Professional" and learn about increased calorie-burning potential, shoulder stabilization, core development, strength endurance, mind-body connection, and plenty more.
Pull Up Beast Challenge
The pull up is probably considered to be the greatest bodyweight exercise.
The 30-day pull up beast challenge will unleash some serious strength.
By the end of 30 days you will have improved pull up ability, as well as more confidence doing pull ups.
This bonus once again comes with a PDF guide and follow-along videos.
You literally have everything you need to show you how to become a "pull up master"..
Price & Guarantee
Bodyweight Beast is usually sold for $49, however, as a 40th Birthday present, Mike has made the program and ALL of the bonuses available for just $7.
Yes, that's right, once again you can get Bodyweight Beast for a limited time period for ONLY $7.
Bodyweight Beast is sold via the merchant Clickbank, which means it must adhere to their strict 60-day money back guarantee.
This means you can purchase the program, try it out for two whole months, and if for any reason you're not satisfied simply request a refund.
GET IMMEDIATE RISK-FREE ACCESS TO BODYWEIGHT BEAST
10 Best Bodyweight Exercises of ALL TIME
10 BEST Body Weight Exercises of All-Time (plus 5 Bonus moves)
Get Ripped & Chiseled in 30-Days
What Did I Think of Bodyweight Beast?
As I've mentioned, my regular readers will know that I am a fan of just about anything produced by the team at Critical Bench.
I have purchased and used just about all of their programs, and I am always extremely impressed by the material, and I for one can vouch for their effectiveness.
Bodyweight Beast is no different.
You Can Build Muscle & Strength With Bodyweight Training
I think a lot of people tend to avoid bodyweight training, as they believe that they simply won't be able to achieve the same strength and muscularity development as they would with weight training.
Additionally, there are those who believe that in order to produce these results that you will need to perform advanced bodyweight exercises that are best left to the professionals, or Olympic gymnasts.
Firstly, I have to say through my own experience of bodyweight training that none of these "facts" are true,
In fact, if you follow a training protocol such as Bodyweight Beast, you'll be amazed at just how much muscle you can add to your frame, as well as dramatic increases in strength.
I also love the fact that bodyweight training will also get you lean and ripped, something that is often difficult to achieve with just weights alone.
As for the "advanced" exercises, okay, there's definitely some exercises out there that I wouldn't even attempt. Well not without a good few months of working my way up to achieving them.
However, this is not what Bodyweight Beast is about.
The program will certainly dispel any myths about strength and muscularity, and while there are a few "advanced" exercises in the program, nothing is really out of the ordinary.
To be honest, if you followed the layout of the program, you'll start to notice differences within just a couple of weeks, and you'll be amazed by what you can achieve through pure bodyweight training.
I also think for the current price of $7 this is an absolute no-brainer.
There is a wealth of material available within the Bodyweight Beast program, probably more than some programs that charge 10 times as much.
Bodyweight Beast Will ALWAYS Be $7
I've checked over the program over the last month and the price has remained at $7 throughout.
If there is ever one slight complaint I have about the Critical Bench team it is their use of certain "marketing tactics" on their sales pages.
Usually they try to create some form of scarcity by making you think you only have a set amount of time to purchase a program before the price shoots back up.
This is something I am not aware of with the Bodyweight Beast program, but at just $7 and a 60-day money back guarantee you really have nothing to lose.
You should also note that you have Free access to the VAULT for 14 days, but this is a chargeable monthly membership after the 14 days should you wish to remain a member.
With that said, all the other materials within the Bodyweight Beast program are yours for just $7.
In terms of strength training, muscular gains, and producing a lean body with great all-round functional strength, I have not seen many better programs.
I highly recommend Bodyweight Beast.
YES, GIVE ME ACCESS TO BODYWEIGHT BEAST NOW
Product Pros.
Bodyweight Beast has been created by the team at Critical Bench who are well-known for their fantastic workout programs.
The program focuses on the four pillars of strength training, which will help you to build a fantastic foundation.
The main program and bonuses all come in both PDF and video format.
You have 14-day FREE access to the VAULT, which is usually only offered as a $47/month membership.
Bodyweight Beast is available for just $7.
The program comes with a 60-day money back guarantee.
Product Cons.
There is nothing bad that I can say about the Bodyweight Beast program itself, although I'm not entirely sure if the current price of $7 is really a discount, or just a way to get people to purchase straight away.
Either way, it is a fantastic deal for one of the best bodyweight training programs you are likely to come across.
Final Thoughts
There's not much more that I want to add about Bodyweight Beast.
I think it is a fantastic bodyweight training program and it will help anyone build a solid foundation in strength, muscularity, plus it help you to get lean and ripped.
If you're someone who wants to take a break from the weights, or even if you're someone who wants to build up a great base of strength before hitting the gym, then Bodyweight Beast is for you.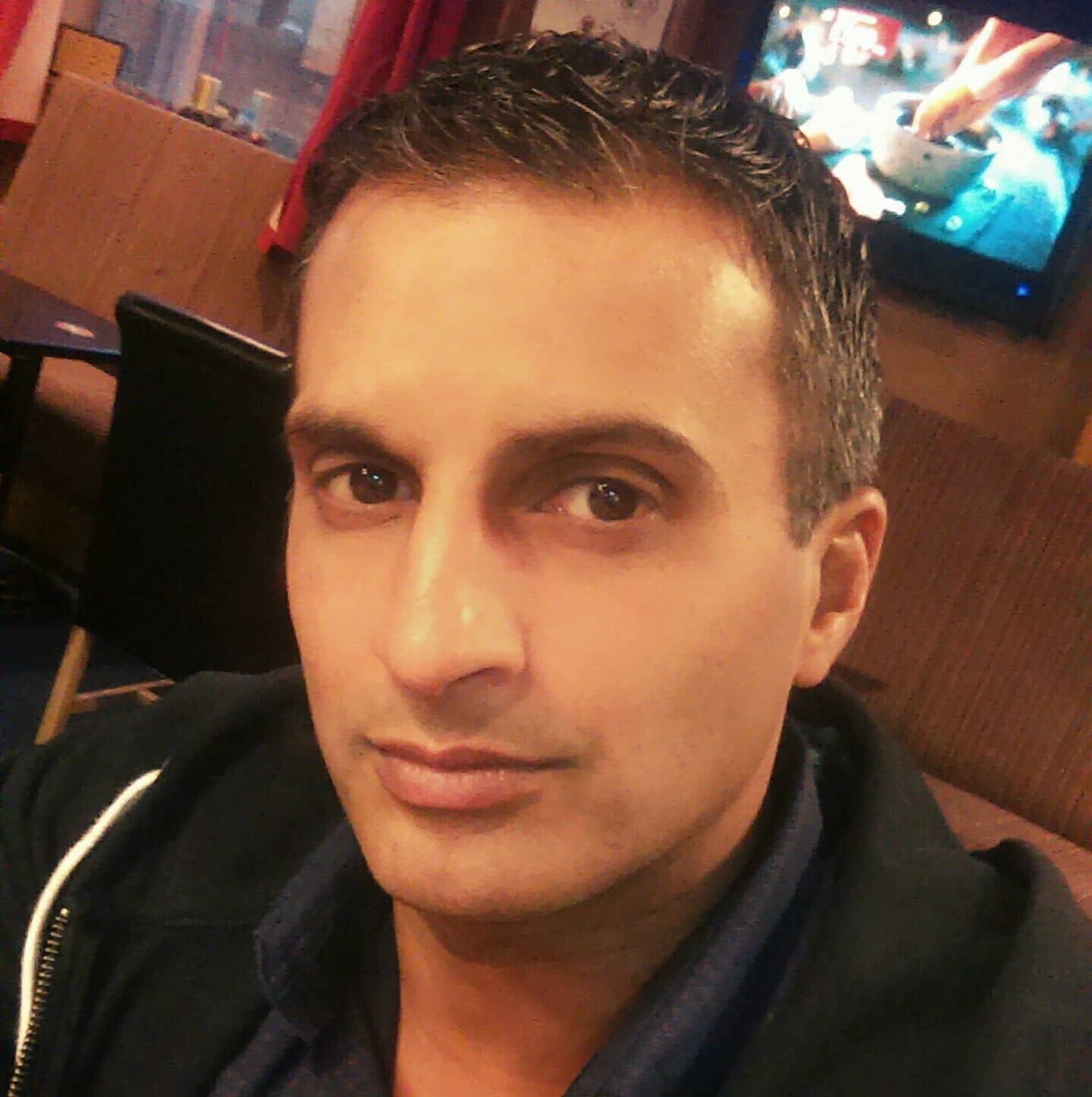 Hi, I'm Partha, the founder of My Bodyweight Exercises. I'm someone who's been passionate about exercise and nutrition for more years than I care to remember. I've studied, researched, and honed my skills for a number of decades now. So, I've created this website to hopefully share my knowledge with you. Whether your goal is to lose weight, burn fat, get fitter, or build muscle and strength, I've got you covered.