Welcome to my Bodyweight Burn Review.
Did you know that approximately 40% of adults are overweight, with 13% of them being classed as obese?
This equates to nearly 2 billion ADULTS being overweight in the world.
There are certain countries where the overall percentages are higher.
It is estimated that a staggering 68% of American adults are overweight, with 36.5% being obese.
I guess you could say that weight gain and obesity is a worldwide epidemic, which is why so many people are looking for a way to lose weight.
Most people understand that this will take a calorie-controlled diet and regular exercise.
However, Bodyweight Burn provides a newer and slightly different approach to weight loss.
The creator of the program claims that you only need to exercise for 21 minutes a day, plus you can still enjoy your favourite, tasty carb-rich foods, and still lose weight, burn fat, and get into the best shape of your life.
Pretty outlandish claims if you ask me, so I had to investigate further.
Bodyweight Burn Review
Affiliate Disclosure: Some of the links below are affiliate links, meaning, at NO additional cost to you, I will earn a small commission if you click through and make a purchase.
Product: Bodyweight Burn
Price: $19
Website: bodyweightcoach.com
Type of Program: Bodyweight Workouts For Fat Loss
Guarantee: 60-Day Full Money Back Guarantee
My Rating: 9 out of 10
What is Bodyweight Burn?
The Bodyweight Burn System is a series of short, 21-minute bodyweight workouts aimed at helping you lose weight and burn fat. Bodyweight Burn is suitable for both men and women. The workouts use zero equipment and can easily be adapted to any level of fitness or age. The short daily workouts require simple tweaks or adjustments (which are explained in the program) to make them as tough or as entry-level as required. Therefore, Bodyweight Burn will take into consideration your current strength and fitness levels.
Exercise intensity is subjective and personal to you as an individual, and what may be tough for you could be easy for someone else, and vice versa..
The program uses three specific methods to ensure that you burn fat around the clock (even for many hours after you've finished your workout), and this system will work irrespective of your age and fitness level.
All the techniques and methods you will learn are also scientifically backed and proven through various studies.
Who is the Creator of The Bodyweight Burn System?
Bodyweight Burn is brought to you by Adam Steer, a.k.a. "The Bodyweight Coach" in the media and via the internet.
Adam is well-known within the fitness industry as someone who has a unique approach to bodyweight training, one that is also extremely effective.
In fact, the methods you will learn in the Bodyweight Burn program have been used by Adam to help his own personal training clients get into the best shape of their life.
Adam has actually been producing online bodyweight training programs since 2009 and he is the face behind other successes such as, Bodyweight Blueprint for Fat Loss, Bodyweight Exercise Revolution, and Shapeshifter Body Redesign.
Over 80,000 people have lost weight, burned fat, toned up, and achieved the body of their dreams by following Adam's programs.
However, I think that Adam's latest program, Bodyweight Burn, may just be the best material he has ever produced.
Adam shied away from traditional gym training and bodyweight exercises, so he spent many years studying the top bodyweight athletes, experts, and reading research papers that others in the fitness industry generally ignored.
The methods and techniques you will learn in Bodyweight Burn have been tested and taught by Adam to many clients around the world.
Adam has created and taught seminars and workshops in Australia, Canada, Germany, Singapore, Slovenia, The Netherlands, and the USA.
His complete works are now available to you online in the form of the Bodyweight Burn Program.
CHECK OUT THE BODYWEIGHT BURN PROGRAM RISK-FREE TODAY
How Does Bodyweight Burn Work?
Bodyweight Burn is based around short, intense workouts using many unique bodyweight exercises that you've probably never seen or heard of before.
The Bodyweight Burn system goes against the very core of workouts like P90X and Crossfit. Plus it shows why exercises such as jogging, working out on a treadmill, stationary bike, or a cardio class will never get you into great shape.
I must admit that I completely agree with Adam's take on this.
In fact, I've never been a fan of long, arduous workouts or cardio equipment.
The reason for this is two-fold:
Firstly, a workout system like P90X is based on long workouts, typically 90 minutes (although some workouts are only 60 minutes, but when you add in the daily ab workout or the yoga workout, you're pretty much hitting 90 minutes every single day).
You may automatically assume that doing really long bouts of exercise like P90X is great for losing weight and burning fat, but in truth it does anything but.
In fact, the longer and more punishing your workouts are the more likely that your body will start to produce the stress hormone, cortisol.
Cortisol typically puts your body into "protection mode", which means that the body stores more fat, and this is usually around your midsection.
Berkeley and Stanford University researchers produced a study on habitual runners back in 2006.
They found that all the runners (even people who ran up to 8 miles a day) put on more weight with every passing year.
This is once again the effects of cortisol on the body.
Secondly, doing long and arduous workouts will increase the likelihood of repetitive strain or stress injuries.
Many Crossfitters see some good results initially when it comes to body composition, although a very high percentage give up Crossfit exercise completely due to injuries.
This is why Adam has produced Bodyweight Burn – to get away from long and repetitive type exercise that is simply producing cortisol and making you fat, or causing repetitive strain injuries.
So, in order to ensure that you are losing weight, burning fat and gaining muscle, Adam has created 3 scientifically optimal exercise methods.
He calls this the Bodyweight 3x Fat-Burn Multiplier Effect, or simply BW3 Multiburn for short.
The 3 methods you'll be introduced to are as follows:
Cardioflow
Cardioflow replaces conventional "cardio" such as jogging, treadmills, stationary bikes, etc. and will put you firmly in the fat burning zone.
You won't have to worry about raised cortisol levels or repetitive strain and stress injuries that are prevalent with the more traditional forms of cardio I've just mentioned.
Cardioflow is simply a sequence of bodyweight exercises that fit together and are performed in a continuous movement chain.
In a way it reminded me a little of a martial arts sequence, whereas others have mentioned that it feels like a choreographed dance.
With that said, the aim is to smoothly flow from one bodyweight exercise to the next, which in reality is far more fun (and much more likely to get you burning fat and losing weight) than boring jogging and cardio machines.
Afterburners
The afterburners method of Bodyweight Burn reminds me a lot of finishers I perform in the gym.
These are basically a sequence of exercises that I perform at high-intensity right at the end of my workout, which really gets my heart rate pumping.
This type of exercise produces what is known as the EPOC effect – Excess Post-Exercise Oxygen Consumption.
In layman's terms these exercise fire up your metabolism to keep burning fat well after you have finished your training session.
From what I recall, this type of exercise keeps your metabolism high, and still burning fat for anywhere from 24-72 hours afterwards.
However, Adam has quoted a 2002 European study, which measured oxygen consumption both before and after an Afterburner-style workout, and found that the EPOC effect was still working up to 38 hours later.
Basically, by performing an Afterburner-style workout (or a finisher as I like to call them) your metabolism is still high enough to continue burning fat a day and half after you've finished a workout.
How fantastic is that?
Metabolic-Muscle Sessions
I guess this is where many of you may miss out on fat loss plans, because you believe that by performing exercises that promote muscle growth you will become big and bulky.
In fact, this is why many people avoid working out with weights. But, nothing could be further from the truth.
The massive, bulky guys you see at the gym will typically be consuming 4,000+ calories a day, as well as lifting very heavy weights on a regular basis.
However, it is a proven fact that lean muscle will actually burn calories, thus burning away fat.
I'm not talking big and bulky here either, but simply that lean, sexy and athletic look that we all crave.
Many weight loss "experts" tend to ignore the fat-burning qualities of lean muscle, which is the worst thing you can do.
Building lean muscle can actually help accelerate weight loss through "insulin sensitivity".
When your insulin sensitivity goes down you typically store more energy as fat.
But the BW3 Metabolic-Muscle workouts are aimed at keeping insulin sensitivity high, thus ensuring you burn more fat.
You won't get bulky either performing these workouts.
Women can expect to develop a firm, toned, body and men can achieve that muscular and athletic physique.
The other benefit to high insulin sensitivity is that you can occasionally enjoy your favourite carb treats (think pizza, fries, desserts – but REMEMBER I said "occasionally") while still burning fat and losing weight.
The Bodyweight Burn program is divided into two 6-week phases, incorporating the 3 methods above, for a total of 12 weeks.
YES, I WANT IMMEDIATE ACCESS TO BODYWEIGHT BURN
Bodyweight Exercises Your Trainer's Never Heard Of – CST Quad Hop to Box
CLICK HERE FOR RISK-FREE ACCESS TO BODYWEIGHT BURN
What Do You Get With The Bodyweight Burn System?
The Bodyweight Burn System comprises the following materials:
The BW3 Follow Along Workout Series
These are high quality, high definition videos of all 12 workouts in the system with Adam coaching you through each session.
BW3 Perfect Technique Instructional Video Series
These are detailed video demonstrations of every single exercise in the system, so you can get the best out of every workout you perform.
Easy-to-Read Guides
These include:
BW3 Workout System
BW3 Exercise
Done-for-you Wall Charts
Bodyweight Burn Quick Start Guide
BW3 Workout System Integration Guide (This is my personal favourite)
BONUS
Plus as a BONUS you get 30 days FREE access to the BW3 Platinum Club. This is your opportunity to receive individual help, as well as attending advanced coaching calls.
However, the bonus is only available until all the available spots fill up, so this really is an "exclusive" club.
The entire Bodyweight Burn program is available via instant download directly to your computer, tablet, or smartphone.
Adam has valued the entire program as well as bonuses at $371, but this is available for a limited time period for just $19.
Additionally, the Bodyweight Burn program is sold via the merchant, Clickbank.
This means it must adhere to Clickbank's strict rules of providing a 60-day, no questions asked, money-back guarantee.
So, you can actually purchase the program, try it out for two whole months, and if for any reason you're not satisfied just ask for your money back.
What Did I Think Of Bodyweight Burn?
Well, initially I found Adam's claims very bold and potentially outrageous.
However, taking into account my decades of experience with exercise, diet and nutrition, once I got further into the program it actually makes a lot of sense.
I am all too aware of the effects of cortisol from long-winded workouts.
Okay, it's a little different for me, as I've always been in pretty good shape, but I remember the days of performing 2-hour workouts in the gym, 6 days a week, and the stress hormone (cortisol) had an effect both my mind and my body.
But, I completely agree with Adam's assertions.
This is why you'll often see someone who jogs all the time or spends hours every single day on cardio machines, but still appears to have a slight "gut". Additionally, they typically look gaunt as opposed to healthy.
This comes from ignoring the "muscle" part of training.
I think many of us just naturally associate the term "muscle" with the big and bulky meatheads we try to avoid in the gym.
But, in all honesty, lean muscle is one of the most attractive traits that any man or woman can possess.
I like the fact that the workouts are short and intense.
You will perform your workouts 6 days a week, and all the workouts take less than 30 minutes to complete.
The Bodyweight Burn System has all the right attributes to help you lose weight, burn fat and have a lean, sleek, sexy, and athletic-looking body.
I completely agree with all the principles that Adam has quoted about the program and I know that if you follow the Bodyweight Burn system then you WILL get the body you desire.
I mentioned that one of the guides was my "favourite" – the Integration Guide.
I didn't want to completely stop my own method of training, and as I've mentioned the program can be tweaked to incorporate any fitness levels.
So, this guide allowed me to get the best of both worlds – continue with my current workout plan while integrating Bodyweight Burn into it.
All-in-all, I like the program a lot and I highly recommend it to anyone of any fitness level, any age, and whether you're a man or a woman.
GET IMMEDIATE ACCESS TO THE BODYWEIGHT BURN PROGRAM TODAY
Update: 22nd December 2020
So, once again in the the UK we have gone into lockdown due to the Covid-19 pandemic.
In London, we are in what is known as "Tier-4", which means that all non-essential shops are closed.
Unfortunately, for me and millions of others, this also means No Gym.
Although I own a fair amount of workout equipment I wanted to concentrate on some bodyweight training for the next few weeks.
I actually started out on Sunday 20th December 2020 with the most basic exercises, but with plenty of reps.
I'm talking pull ups, burpees, push ups, and squats.
However, I'm only too aware of how much the body can feel beat up with high-rep bodyweight training (I mean ridiculous amounts, such as 1,000-rep workouts).
Plus, there's also the danger of raised cortisol levels, as well as repetitive aches and pains.
Then I remembered that I had this little beauty on my hard-drive.
I first used the Bodyweight Burn program in September 2020 over a period of a month.
And even for someone like me, who typically exercises a LOT, I found that by just following the system I leaned out a little more, and certainly maintaned my muscle tone.
Therefore, it makes sense to me to not batter my body into submission, and actually follow this program again for the next few weeks.
I'm going to stick to these 21-minute workouts for the forseeable future, and I know I'm going to feel great, while staying lean and toned.
So, why not join me and try the Bodyweight Burn Program today?
Product Pros.
Both men and women can use the Bodyweight Burn Program.
The program can be tweaked to suit any fitness level or age group.
There is no need for expensive equipment or gym memberships.
It can be performed anywhere and at any time.
Bodyweight Burn is backed by research and scientific evidence.
The workouts are short and varied, so you don't have to worry above raised cortisol levels or repetitive strain and stress injuries.
You will learn new exercises and most of the "traditional" bodyweight exercises are nowhere in sight.
The program is valued at $371, but is currently available for just $19.
You are covered by Clickbank's 60-day money back guarantee.
You will also receive 30 days FREE access to the BW3 Platinum Club.
Product Cons.
If you're looking to pack on Size and Strength then Bodyweight Burn isn't for you. If you want a Lean and Athletic looking physique then the program is perfect.
If you prefer working out with weights or in the gym then this program is not for you.
Final Thoughts
Bodyweight Burn gets a massive thumbs up from me.
If you're short on time, don't like going to the gym, then these quick workouts are perfect for you.
The program can be used by entry level people to exercise, as well as those with more experience in training.
It works on sound scientific principles and really can help you to achieve the body you've always wanted.
I highly recommend The Bodyweight Burn Program.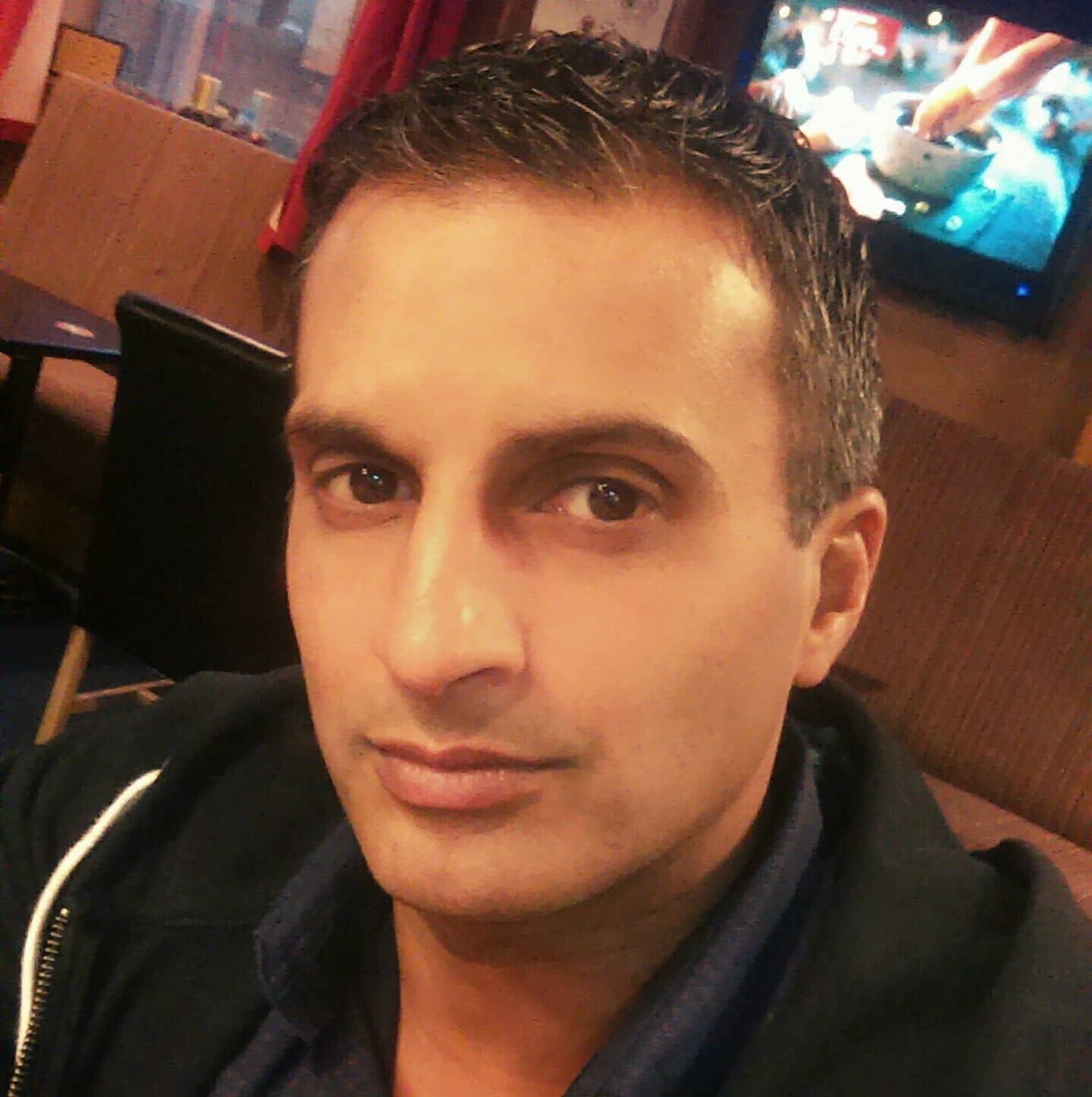 Hi, I'm Partha, the founder of My Bodyweight Exercises. I'm someone who's been passionate about exercise and nutrition for more years than I care to remember. I've studied, researched, and honed my skills for a number of decades now. So, I've created this website to hopefully share my knowledge with you. Whether your goal is to lose weight, burn fat, get fitter, or build muscle and strength, I've got you covered.