It almost feels somewhat ridiculous to ask, doesn't it?
"Can Stretching Help You Lose Weight?"
I mean, we are typically told that countless hours of cardio, or some hardcore 12-week shred program, or even starving yourself is the best way to lose weight.
So, something as simple as stretching is never going to cut it, is it?
Well, let me tell you now that you can indeed lose weight by stretching.
Possibly, not the form of stretching that we are most familiar with, but yes you can definitely lose quite a few pounds by stretching the "proper way".
I'd like to delve a little deeper into this subject, and hopefully I'll cover all bases without "Stretching the Truth" (Sorry, I couldn't resist).
Can Stretching Help You Lose Weight?
Weight Loss, Calories & Stretching
Okay, I think it's important to state straight away that "traditional" stretching, typically the type we first probably learned in high school will not help you achieve your weight loss goals.
Although, just to confuse things a little more, that's not entirely true.
I have an article series on this website, "How Many Calories", where each individual article discusses the number of calories burned while usually performing a specific activity.
Basically, losing weight is a very simple concept (but obviously far harder to achieve).
You need to burn more calories in a day (through activities) than you consume in a day (through eating and drinking).
That's it.
There's no magic formula to weight loss – this simple sentence above tells you everything you need to know.
This actually means that if you are consuming 5,000 calories per day, but burning 6,000 calories, then on average you would lose 2lbs a week.
However, there's a lot more to it than that.
You can lose a LOT of weight, but still have rolls of fat all over your body (mainly due to the type of food that you are consuming).
You can lose a lot of weight, but look ill and gaunt, still be fat, and then be stuck in a plateau, whereby no matter how hard you try you just can't shift those final few pounds (mainly due to the type of exercise you are performing).
Right, let me get back to the point.
Here's one of the articles in my "How Many Calories" series (you can access the others on the next page), "How Many Calories Does the Average Person Burn in a Day?".
The article covers the concepts I've just mentioned, but interestingly you'll see that we all burn calories every single day, even when we're doing absolutely nothing.
This means that even while you are lying asleep in your bed you are still burning calories.
All basic human functions, including the ones we take for granted, e.g. breathing, blood circulation, cell regeneration, etc. burns calories.
I've provided calculators within the article so you can work out exactly how many calories you are burning in a day (as well as how much activity you need to do).
Now the reason I mention this is that it only stands to reason that if we are burning calories while lying down and doing nothing, then any activity, even stretching, will certainly increase our calorie expenditure.
More calories burned = more potential for weight loss,
On average (depending on various factors, such as height, weight, metabolic levels, etc.) we all burn around 100-200 calories an hour, while doing absolutely nothing.
Static stretching, which is the stretching that we are most familiar with (touch your toes, side bends, etc.) will burn an additional 100-200 calories an hour, once again depending on various factors.
So, in effect if you ate a low-calorie diet and performed basic stretches for an hour or two a day, then you would lose weight.
But, I for one hate low-calorie diets, and they can actually cause more harm than good, in terms of weight loss and body fat, and no-one's got time to be stretching for a couple of hours a day.
So, what's the solution?
All will be revealed very shortly, but first…
Static Stretching in More Detail
Static stretching is the form of stretching we all know and love (hate).
This will generally involve stretching just one particular muscle and then holding that stretch for 20-30 seconds.
The aim here is to lengthen the muscle so it becomes more elastic.
Static stretching also helps to loosen tight muscles, thus increasing blood flow and relaxing that particular muscle.
Just as a side note, this is also why you shouldn't perform static stretching before exercise.
Yes, it's good to have blood flowing through the muscles prior to exercise, and this is exactly why you should perform a warm-up routine.
However, as the muscles are now relaxed through static stretching, exerting force on those muscles, e.g. running, cycling, weight lifting is not a good idea.
Prior to exercise you want your muscles to be alert and ready for what they are about to do.
So, if you are performing static stretches before a workout, which at a guess is a huge number of people from what I've seen over the years, it's time to stop.
Static stretching (relaxing the muscles) should be performed at the end of your workout when the body wants to cool down and needs to relax.
Prior to working out you want to improve the flexibility and mobility of the muscles, which is best done through dynamic stretching.
And this is the secret to losing weight by stretching.
What is Dynamic Stretching?
The best way to describe dynamic stretching is a process that stimulates and prepares the muscles for exercise.
This involves proper movement, as opposed to holding a set position for 20-30 seconds.
Many bodyweight exercises are actually dynamic stretches.
A prime example of this would be bodyweight lunges.
A bodyweight lunge will see you stretch the quads, hamstrings, and glutes, but at the same time you are also working those muscles by taking them through their full range of motion.
Now this is a very important point.
We often use terms such as "flexibility" and "mobility" when it comes to bog-standard, static stretching.
However, in reality, these are very different things.
Flexibility is about the range of motion around a particular joint, as in the example of performing bodyweight lunges.
Mobility is about having the ability to move freely and easily.
So, whereas static stretching can improve flexibility up to a point, the real secret to both flexibility and mobility is movement.
Therefore, by moving a particular joint we are able to extend its range of motion, thus improving flexibility.
The more often we do this, the easier and more freely we can do this, thus improving mobility.
The simple fact that we are moving means that we are burning more calories.
And we are aware that – more movement = more calories burned – more calories burned = more potential for weight loss.
Going back to the example of bodyweight lunges – imagine performing an hour or two of bodyweight lunges and the amount of calories that would burn.
Obviously, once again, no-one wants to be performing bodyweight lunges for an hour (or two), but hopefully you get my meaning.
I now want to introduce you to a dynamic stretching routine that can literally burn 400-600 calories an hour.
However, you can actually perform these stretches for 15-30 minutes, burn a huge amount of calories, and produce the afterburn effect, which will see your body still burning additional calories for up to 24 hours afterwards (and often longer).
Metabolic Stretching and The Afterburn Effect
I've recently reviewed the Metabolic Stretching Program by one of my favourite coaches, Brian Klepacki.
I just spoke of the afterburn effect, which is what Metabolic Stretching is aimed at achieving.
The afterburn effect is something I've spoken of many times before.
In its most basic form it is typically a way to boost your metabolism.
The higher your metabolic rate, the more calories you burn while at rest.
So, if you consistently perform exercises and workouts that boost your metabolism, you'll actually end up consistently burning more and more calories, thus meaning that you will lose weight and burn body fat.
The best forms of exercise to achieve this will typically involve your heart rate increasing to a high level before coming back down, and then repeating this process.
Great examples of this will include, weight lifting, HIIT, circuits, sprints, and of course, Metabolic Stretching.
With all of these forms of exercise, not only does your heart-rate increase and decrease throughout the workout, you're generally building lean muscle.
The more lean muscle the body has, the more calories you burn while at rest (remember I spoke about "various factors" when talking about calories burned, well the amount of lean muscle you have is one of them).
This is why I constantly deride steady-state, moderate-intensity cardio on this website.
I'm talking about things like jogging, plodding along on a treadmill, stationary bike, elliptical trainer, etc.
These forms of exercise may help you to lose weight initially.
However, once your body adapts to these exercises the only way to lose more weight is to perform the exercises for longer.
With that said, more often than not, any additional weight loss actually comes from losing lean muscle.
Unfortunately, the less lean muscle you have, the slower your metabolism will be, and therefore the fewer calories you will burn while at rest (this is why you usually hit a plateau in terms of weight loss).
This is often why people who perform long bouts of cardio look ill and gaunt and still have rolls of flab underneath their clothes.
Metabolic Stretching will involve performing various dynamic stretches, while moving smoothly from one movement to the next.
Brian provides a 15-minute routine for complete beginners and a 30-minute routine for advanced trainees.
The dynamic stretches will of course improve flexibility and mobility, whereas moving seamlessly through a series of exercises will keep the heart rate high.
This is also a great way to raise the metabolism and keep the body burning fat, even while at rest.
So, in reality you're getting a workout that just about covers all the bases.
3-Minute Fat-Burning Metabolic Stretching Routine
CHECK THIS OUT====>Metabolic Stretching Review
Final Thoughts
So, in answer to the question, "Can Stretching Help You Lose Weight?" it's a resounding YES.
Obviously this isn't the case for the type of stretching that we are most familiar with, static stretching.
However, you can certainly lose weight, burn body fat, while building lean muscle and raising your metabolism through dynamic stretching, more specifically metabolic stretching.
We are now aware that performing a metabolic stretching routine can help you achieve all the above, as well as improving your overall flexibility and mobility.
So, if you want to lose weight by stretching then ensure you're doing it the right way.
Brian Klepacki's Metabolic Stretching Program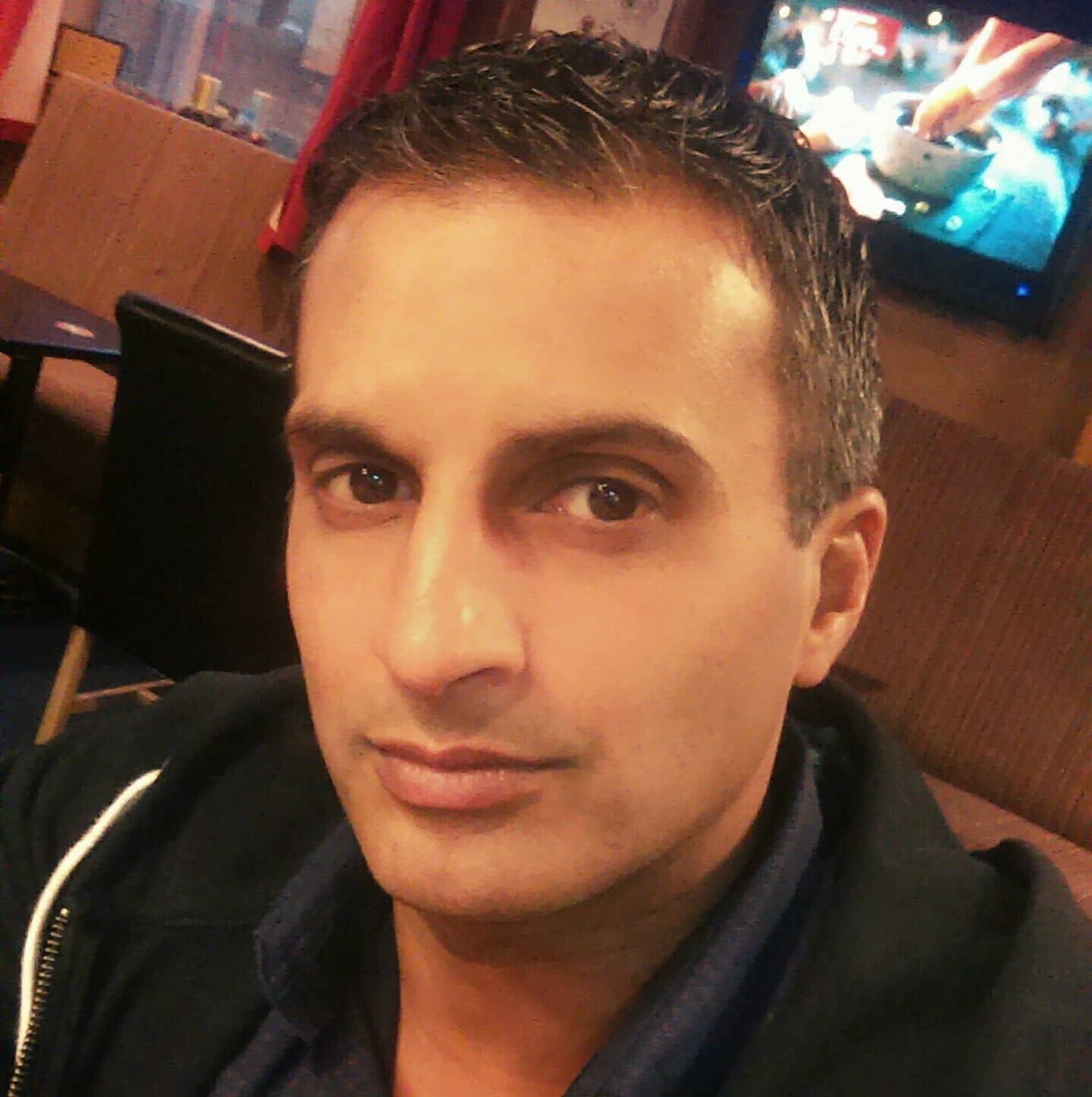 Hi, I'm Partha, the founder of My Bodyweight Exercises. I'm someone who's been passionate about exercise and nutrition for more years than I care to remember. I've studied, researched, and honed my skills for a number of decades now. So, I've created this website to hopefully share my knowledge with you. Whether your goal is to lose weight, burn fat, get fitter, or build muscle and strength, I've got you covered.