Welcome to my CORE Kettlebell Challenge review.
Are you someone who's plateaued in your current training?
Is it impossible for you to find the time to train like you used to?
Are you looking for a new challenge?
Would you like to try something new that can take your training to the next level and give you a reason to be excited about working out again?
Well, this could be just the thing.
A program created by a former NFL pro that claims to help you burn fat, gain muscle, while increasing your energy levels.
Apparently you can achieve all of this from working out for 20 minutes a day, and become the strongest version of yourself in just 40 days.
Sounds pretty outrageous, right?
So, I had to delve a little deeper and provide you with my CORE Kettlebell Challenge review.
The CORE Kettlebell Challenge Review
Affiliate Disclosure: Some of the links below are affiliate links, meaning, at NO additional cost to you, I will earn a small commission if you click through and make a purchase.
Product: The CORE Kettlebell Challenge Review
Price: $25
Website: forest.clickfunnels.com
Type of Program: HIIT Kettlebell Workouts to Build Muscle and Lose Fat
Guarantee: 60-Day Full Money Back Guarantee
My Rating: 7.5 out of 10
What is The CORE Kettlebell Challenge?
The CORE Kettlebell Challenge is a series of 20-minute workouts aimed at helping you lose weight, burn body fat, and build muscle in just 40 days.
The word CORE in this program is actually an acronym, and not based around working the midsection (although this is an added bonus of working out with kettlebells anyway).
It stands for:
Challenge-Oriented Results-Earned
The main concept behind The CORE Kettlebell Challenge is to set performance-based goals, typically like squeezing out more reps of an exercise in a certain amount of time.
The CORE Kettlebell Challenge comes with four separate components including:
The CORE Kettlebell Challenge Ebook
The CORE Kettlebell Workshop Videos
The Forest Vance "Athletic Gainz" Diet Plan
CORE Kettlebell Advanced
GET RISK-FREE ACCESS TO THE CORE KETTLEBELL CHALLENGE
Who is the Face Behind The CORE Kettlebell Challenge?
I'm sure as you've guessed by now, the creator of the CORE Kettlebell Challenge is Forest Vance.
Forest spent 14 years playing football, including 2 years in the NFL with the Green Bay Packers and the Kansas City Chiefs.
Soon after his retirement Forest found that he had piled on the pounds, which can typically be an issue for many ex-sports stars.
However, as weird as it may sound, Forest wanted to lose weight and get healthy, but he had no real idea where to start.
You see, all the training that Forest had done during his career was specifically focused on getting ripped and as strong as possible.
During his professional career Forest was used to workouts that involved improving his performance on the field, so typically this would mean piling more weight onto a barbell, working on specific running drills, etc.
However, his goal now was simply to be lean, feel great, and be healthy.
Forest achieved all of this and actually managed to lose 64 pounds in 7 months.
He spent a great deal of time after his football career researching and studying and earned a Master of Science Degree in Human Movement.
Additionally, he has earned his Personal Trainer certifications through the National Academy of Sports Medicine and American College of Sports Medicine.
His other qualifications include being a Performance Enhancement Specialist and a Certified Corrective Exercise Specialist.
Forest has also been featured on KCRA-TV as a Kettlebell Training Expert.
Forest now works as a personal trainer, he has eighteen general and speciality training certifications, and has given over 16,000 client training sessions since he has qualified.
CLICK HERE FOR THE CORE KETTLEBELL CHALLENGE SYSTEM
How Does The CORE Kettlebell Challenge Work?
Forest mentions that in his younger college days, even though he studied, went to class, had a part-time job, and even slept late, he still managed to find time to train.
He would typically train for two hours a day, which involved doing cardio, then lifting, then abs, and finally stretching.
During his athletic career he was super disciplined so he had always been in fantastic shape.
However, immediately following his "early retirement" from the pro football ranks things got out of hand, plus his life was moving in a new direction.
Forest simply didn't have the same amount of time to dedicate to his training and this initially led to his weight gain.
It was through his research and studying for his Master's degree and other fitness-related qualifications that Forest first discovered kettlebell training.
And the rest, as they say, is history.
Following Forest's dramatic weight loss, he has kept the weight for over 14 years now, and has helped literally thousands of clients achieve their body composition goals.
It is the same principles he used himself and that he trains his private clients with that you will find inside the CORE Kettlebell Challenge.
The program works on a series of high-intensity workouts using a seamless integration of kettlebells and bodyweight training.
The workouts are short and intense, typically only 20 minutes in length, which allows you to get on with your busy day.
And the 20-minute workouts will help you burn body fat, build a lean and athletic physique, while also increasing your strength and energy levels.
Additionally, there is less strain on the body compared with traditional weight-training, so you can actually get into fantastic shape without having to worry about aches, pains, strains, or injury.
The CORE Kettlebell Challenge comes with the following material:
The CORE Kettlebell Challenge Book
This is a 96-page instantly downloadable PDF accessible on any device.
You will be introduced to:
CORE Kettlebell Foundations Week – This is a one-week period where you will specifically focus on form and drills. So, basically laying the "foundation" for the training to come.
CORE Kettlebell Self-Assessment Protocol – This is where you provide your own "self-assessment" (with Forest's help of course) by practicing the movements slowly and deliberately to see where you feel tight, and potentially need to work on your strength and mobility.
Detailed Kettlebell Exercise Descriptions – You will learn all the basic kettlebell and bodyweight moves that are used in the program, such as swings, squats, lunges, push ups, burpees, pull ups, etc.
CORE Kettlebell Performance Testing Protocol – You are required to complete performance tests at the beginning, mid-challenge, and the end of the program. This allows you to track your progress, thus ensuring that you are losing fat and gaining lean muscle.
The CORE Kettlebell Workouts – This is the main part of the program where you'll discover the 40 days of unique kettlebell workouts you will perform. These include workouts like "Beast", "Bloodsport", "Cyborg", "The Machine", etc.
Detailed Q&A Section – Forest has taken the time to answer just about every question he can think of based on his work with private clients. You'll learn how to combine the CORE Kettlebell Challenge with other workouts, exercise substitutions, what size kettlebells to start with, and a whole host more.
The CORE Kettlebell Workshops Videos
This is a 17-video series with various tips and tricks to help you safely master the basics of safe and effective kettlebell training.
Forest lists the videos on the next page.
BONUSES
The Forest Vance "Athletic Gainz" Diet Plan
This is the eating approach that Forest personally uses, as well as many of his top clients.
Admittedly, it is somewhat controversial, but it is a nutrition plan that has been around for thousands of years and can aid weight loss efforts, as well as even providing mental clarity.
CORE Kettlebell Advanced
The CORE Kettlebell Advanced package provides you with 6 weeks of additional workouts, which will help you move forward once the initial training is completed.
The CORE Kettlebell Challenge is available for $25.
The program is sold via the merchant Clickbank, which means it must adhere to their strict 60-day money back guarantee (although this is quoted as 30 days on the sales page).
This means you can purchase the CORE Kettlebell Challenge, try the program out for two whole months, and if for any reason you're not satisfied simply ask for a refund.
YES, I WANT ACCESS TO THE CORE KETTLEBELL CHALLENGE NOW
Forest Vance's Kettlebell Complex – "METAMORPHOSIS"
What Did I Think of the CORE Kettlebell Challenge?
Firstly, I will say that I'm a huge fan of working out with kettlebells.
I'm not entirely sure when I first started using kettlebells, but it was probably the same time that they once again became extremely popular in the early-2000s.
Kettlebell training itself has been around for over 70 years, and there was an unsuccessful attempt to resurrect this form of training in the 1990s.
However, once the military and elite athletes started to embrace kettlebell training in the year 2000 it wasn't long before their popularity exploded.
For me personally, I have never really used kettlebells specifically for strength training, but with more of a focus on conditioning.
With that said, I have seen some quite remarkable changes to my body in a short space of time when using kettlebells.
In addition to burning fat, stabilising and strengthening the core, you can indeed build muscle and strength.
So, everything that Forest mentions in his program is perfectly true.
When I first looked through the CORE Kettlebell Challenge system, I'm not going to lie, I was a little disappointed.
However, I decided to take a step back and look at this objectively.
Allow me to explain.
My first thoughts were that the program was quite basic in nature.
There was nothing groundbreaking here, and the CORE Kettlebell Challenge focuses on the most basic kettlebell and bodyweight exercises.
With that said, once I did take a step back I realised that anyone who is fairly new to kettlebell training may not know a lot of the information that is contained inside Forest's program.
The kettlebell is definitely a piece of workout equipment that will help anyone achieve their body composition goals, but it is also something that needs to be treated with respect.
Therefore, it is essential to learn about perfect form before you start doing the exercises.
I do like the fact that Forest spends his time explaining form and technique and that there's also a one-week foundation course.
Much of the program is focused around achieving the perfect hip hinge, holding (and using kettlebells) in the rack position, and improving your squat technique.
This is very basic stuff, but then it occurred to me that practically every kettlebell exercise you will ever do requires you to utilise one of these movements/positions.
So, in reality it makes perfect sense to focus on this in the first 40 days of the program.
There is of course an advanced version of the CORE Kettlebell Challenge, and this does indeed take the exercises to the next level.
As for the bodyweight exercises, these once again are centered around the most basic of exercises, but I guess it's all about perfecting these first.
Forest will also introduce you to various progressions of the bodyweight exercises inside the program.
I guess what I'm getting at is that there's nothing miraculous or new to learn inside the CORE Kettlebell Challenge system if you have a background in health and fitness, or a few years of regular workouts and training behind you.
With that said, just to be ever so slightly hypocritical, I do often say to those who ask me that you don't actually ever need anything fancy when it comes to losing weight, burning fat, adding muscle, or building strength.
In fact, I even tell people to stick with the basics and to ensure that they regularly progress in their workout.
I guess this is what Forest is doing with his CORE Kettlebell Challenge program.
I had a look through Forest's Diet Plan and while it is definitely something that will help you lose weight, burn fat, and build muscle and strength, it's not specifically something that I would follow.
I almost find it a little restrictive, as in there are only certain foods you can eat.
Don't get wrong, there's plenty of choice, but it's very much a system of picking one protein, picking one carb, and picking one fat to make your meal.
This is actually very sensible, but I'm someone who gets bored very easily, and I know I'll end up craving a juicy burger, or some chocolate, or ice-cream if I had to be that restrictive.
Additionally, I found that the carbs section was very much based around fruits and vegetables (which is fine), but it is also a way of controlling carb-intake (something I'm not a fan of).
In fact, the "standard" carbs (that aren't fruits or vegetables) are restricted to things like, "1 slice of wholemeal bread", "6 tablespoons of brown rice", "1 six-inch flour tortilla", etc.
Once again this isn't actually a bad thing, but some may find it extremely difficult to comply (I know I would – there's no way I would only eat 6tbsp of rice in one sitting, 6 bowlfuls perhaps, but then again I am greedy).
I will say that this is how you should eat for 90% of the time according to Forest, so you do have the opportunity to "cheat" now and then.
I do like the fact that the diet plan is based around whole foods and that processed foods are banished, once again just how it should be if you're looking to lose weight, burn fat, or build muscle.
I don't want it to sound as though I'm being too down on the CORE Kettlebell Challenge, and I definitely think it will work for anyone who tries it.
To me, it's just a very basic exercise plan alongside a very basic diet plan.
So, nothing amazing or unheard-of, but as I say if your goal is to lose weight and burn body fat, while being more energetic in your everyday life, plus not having to workout for hours on end, then yes I definitely recommend the CORE Kettlebell Challenge.
The CORE Kettlebell Challenge certainly isn't one of my highest recommended programs, as I've rated it 7.5 out of 10, but it will get the job done.
CLICK HERE FOR THE CORE KETTLEBELL CHALLENGE PROGRAM
Product Pros.
The CORE Kettlebell Challenge provides workouts and a diet plan that will help you lose weight, burn fat, and build lean muscle if you follow the program.
The creator, Forest Vance, is an ex-professional athlete and has various personal training qualifications.
Forest lost 64lbs over a period of 7 months following exactly what you will learn inside the program.
CORE Kettlebell Challenge has a "foundation" week, which is perfect to hone perfect form and technique, while helping to avoid injury.
The program comes with a 60-day money back guarantee.
Product Cons.
The CORE Kettlebell Challenge is very basic in nature and focuses on just a few kettlebell and bodyweight exercises, so it is not recommended for advanced trainees (although there is an advanced version inside the program).
The diet plan can be quite restrictive in terms of ingredients.
CORE Kettlebell Challenge costs $25, which although reasonable is ever so slightly more than many comparable programs.
Final Thoughts
I don't want to sound as though I'm being negative about the CORE Kettlebell Challenge and it will definitely help a huge amount of people achieve their body composition goals.
I just found it a little basic in nature, so there's nothing particularly new contained within the program.
With that said, if you're fairly new to kettlebell training, you're looking to lose weight, burn fat, build lean muscle, and you only have limited time in your day, then I certainly recommend giving the CORE Kettlebell Challenge a try.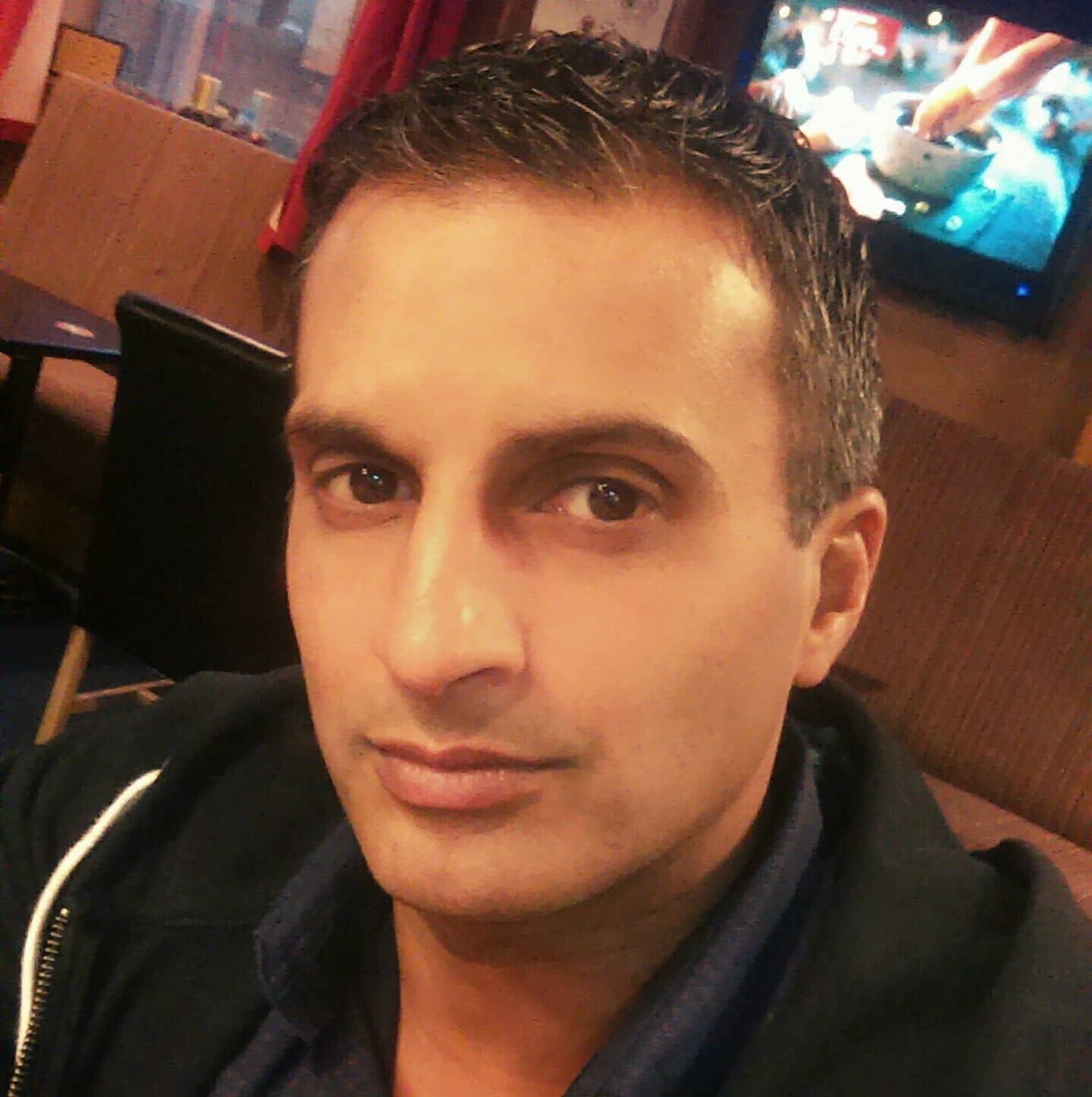 Hi, I'm Partha, the founder of My Bodyweight Exercises. I'm someone who's been passionate about exercise and nutrition for more years than I care to remember. I've studied, researched, and honed my skills for a number of decades now. So, I've created this website to hopefully share my knowledge with you. Whether your goal is to lose weight, burn fat, get fitter, or build muscle and strength, I've got you covered.