Last updated on July 28th, 2021 at 09:32 am
Welcome to my Crunchless Core Review.
I would hazard a guess that a flat, washboard stomach would be the number one fitness goal for a vast array of people.
However, when it comes to creating that coveted six-pack most people set about doing hundreds, if not thousands, of crunches.
Unfortunately, the endless crunches typically don't produce the desired results and are likely to lead to injury.
I'm not a fan of "traditional" ab and core work as most people would see it.
Don't get me wrong, I have performed many crunches and sit ups over the years, but I eventually realised just how ineffective they were.
So, when I came across a program called "Crunchless Core" my interest was immediately piqued.
I then discovered the program was created by one of my favourite fitness coaches and so I had to know more.
I've had an opportunity to look through the program now and would like to provide you with my Crunchless Core review.
Crunchless Core Review
Affiliate Disclosure: Some of the links below are affiliate links, meaning, at NO additional cost to you, I will earn a small commission if you click through and make a purchase.
Product: Crunchless Core
Price: $17
Website: crunchless6pack.com
Type of Program: 8-Week Core Strengthening Program
Guarantee: 60-Day Full Money Back Guarantee
My Rating: 9.5 out of 10
What is Crunchless Core?
Crunchless Core is an 8-week full-body workout program that is split into 2 phases. The main aim of the program is to increase core strength and stability by initially using functional exercises and workouts during the first phase. Following the first phase of workouts you will be introduced to a wide variety of advanced exercises. These exercises are focused on training the core and deep abdominal muscles to build an injury-free body with lasting strength, which makes sculpting chiseled abs so much easier.
Who is the Face Behind Crunchless Core?
The creator of Crunchless Core is Brian Klepacki.
One of my favourite programs that I have reviewed on this website also happens to be Brian's.
You can check out my Unlock Your Glutes review.
Brian is a Master of Science (MS in Exercise Science) and a Certified Strength and Conditioning Specialist (CSCS).
His background in health and fitness has seen him coach and train pro basketball and baseball players, Olympic medalists, as well as stars of football, hockey, soccer, swimming, etc.
So, you could say that Brian knows a thing or two about how to get people into the best shape of their lives.
With that said, his inspiration behind creating the Crunchless Core program came from a mere mortal, just like you and me.
Basically, a guy in his 50s, who was clearly slim and athletic, but suffered chronic back and knee pain from years of doing crunches.
Brian coached "Mac" back to health, as well as helping him build a strong, athletic, and most importantly, pain-free body.
The results of this training is what you see before you today in the Crunchless Core program.
GET RISK-FREE IMMEDIATE ACCESS TO CRUNCHLESS CORE TODAY
How Does Crunchless Core Work?
Crunchless Core is a "Two-Phase" total body workout.
The program includes eight total body workouts, featuring over 70 functional exercises.
Plus, you'll be pleased to hear there isn't a single crunch in sight.
Each phase lasts for 4 weeks and therefore the Crunchless Core program will take 8 weeks to complete.
There is definitely no promise of overnight abs here, which I see as a good thing. It shows that Brian is honest and genuine.
The aim is to target the core as a whole, as opposed to simply isolating the outer muscles, which is typically how most "traditional" ab and core programs work.
By having the "whole body" approach you are far more likely to burn more calories (and body fat), while adding stability to your overall midsection.
The Crunchless Core Program comes with the following material:
Crunchless Core Main Program
This is the main part of the Crunchless Core program and is in both PDF and instructional video format.
Brian will walk you through all 8 workouts (and 70 exercises), while ensuring that you perform each exercise with perfect form.
As well as the workout program there is a plethora of fantastic information about the do's and don'ts of core training.
You'll discover why crunches are so bad for you, in terms of lower back stress, aging your spine, and how they ruin your posture.
There is also a section which will explain exactly why crunches don't work and how you're not actually training your core correctly.
Brian also talks about diet and nutrition, and you'll be pleased to hear that Brian is not a fan of restrictive diets, especially those that cut calories and stop you eating the foods that you enjoy the most.
In fact, Brian will show exactly how you can still eat your favourite foods while sculpting a beautiful set of abs.
BONUSES
Crunchless Core Lite – Home Edition
Brian claims that Crunchless Core Lite is one of his best ever programs.
It comes in MP4 and PDF format and is aimed at getting you to your goal of 6-pack abs even faster.
There are a total of 16 workouts, all of which can be completed in under 30 minutes.
You won't require any equipment whatsoever and you can perform the workouts wherever you like – at home, in the gym, or even at the office.
The Crunchless Core Lite program is split into 4 sections, power, strength, stability, and combination.
There are four workouts within each section.
Crunchless Core Lite would typically cost $50 as a standalone program, but is completely free with the main Crunchless Core program.
Exercise Exchange Program
This bonus is a PDF manual and will provide you with alternative exercises.
If you feel there are any exercises within the main program that you will be unable to perform due to injury or the level of difficulty, simply replace it with an exercise from this manual.
There's no need to worry if you feel you're not up to the level of certain exercises in the main Crunchless Core program, and if you feel that is the case just swap it with one of the many regression exercises at your disposal.
The entire Crunchless Core program and bonuses are available for just $17.
The program is sold via the merchant Clickbank, which means it must adhere to Clickbank's strict 60-day money back guarantee.
So, you can purchase Crunchless Core today, try the program out for two whole months (remember the entire program takes 8 weeks), and if for any reason you're not satisfied simply ask for a refund.
CLICK HERE FOR ACCESS TO CRUNCHLESS CORE
Brian Klepacki's 15 Plank Variations
What Did I Think of Crunchless Core?
I think it's safe to say that anything Brian Klepacki creates is going to have me interested.
I'll openly admit I'm a "Brian Fan", but this is simply because the guy knows what he's talking about, plus he doesn't promise overnight success in terms of exercise, nutrition, and body goals.
Once I had a chance to check out the Crunchless Core program, Brian certainly didn't disappoint.
I love his "whole body" approach to training the core and sculpting a great set of abs.
For anyone in "the-know" you'll be aware that it's pretty much impossible to "spot reduce" certain areas of the body.
Plus even to gain muscle and strength you'd have to do far more than simply exercise the same body part over-and-over again.
Allow me to give you an example of the importance of total body training using a completely different body part.
Most guys would love to add a few inches to their biceps, so they set about doing hundreds of bicep curls.
This may produce some great definition, but it won't lead to any significant increase in size.
The tricep happens to be the biggest muscle of the upper arm, in fact it takes up two-thirds of the upper arm area.
So, it makes perfect sense that if you want bigger arms you should be training the tricep more.
Additionally, it is estimated that you need to add 10lb of body weight in lean muscle for your biceps to grow by just one inch.
You can only achieve this by eating more and training the largest muscles in the body.
This basic example of how to grow biceps shows why the "total body" approach is required to reach any of your fitness goals.
The same can be said for the core and abs.
This is why performing endless crunches and sit ups simply don't work.
They may add some tone to the area, but this will never see the light of day if it's hiding underneath a layer of fat.
Therefore, you need to be burning more calories in order to burn fat, and the best way to achieve this to exercise the largest muscles in the body, e.g. legs, back, chest, shoulders, etc.
Unfortunately, this is where most people go wrong when trying to create six-pack abs.
I have achieved some of my best ab definition ever by not even focusing specifically on working the abs.
However, I have learned over the years that pretty much every exercise you perform will require some form of core activation.
So, if you do the right exercises, you can stabilise and strengthen the core, which will typically lead to a great set of abs.
Brian is obviously a professional coach and has trained many world-class, elite athletes, so he is completely aware of this.
Don't get me wrong, you will still need to perform specific core and ab exercises, but this is definitely not the only focus of your workouts.
I've included a video above of Brian's 15 plank variations, and even though these target the core muscles, you can see how many other areas of the body are being stimulated at the same time.
Brian's take on nutrition is very similar to my own, so this was another plus point for me of the Crunchless Core program.
Many people focus on starvation diets and avoiding the foods that they enjoy in order to whittle down their waistline.
But, in truth this type of "dieting" can actually cause the body to hold onto stores of fat.
Crunchless Core is easy to follow, but will require you to put in the hard work and follow what Brian teaches you inside the program.
I was actually having a hard time coming up with any negatives about the program, and I guess this is the only one I can think of at this moment in time.
If you're looking for immediate results and want a "magical" program that promises you "6-pack abs in just 7 days" then you'll have to look elsewhere.
Crunchless Core is definitely one of the best health-related programs I have reviewed so far on this website (if not "the best"), but it does require some effort from you if you wish to achieve the desired results.
All-in-all, Crunchless Core is a fantastic program for anyone who wants great overall health and fitness, a strong and stable core, a great set of abs, and a fantastic looking body in general.
Plus, you get to achieve all of this without having to damage and age your spine by performing countless crunches.
Crunchless Core is definitely the real deal and I highly recommend the program.
TRY CRUNCHLESS CORE RISK-FREE TODAY
Product Pros.
Crunchless Core has been created by Brian Klepacki, who has a proven background in coaching and training elite athletes.
The program focuses on the "whole body" approach, which is the ideal way to reach any of your body composition goals.
Crunchless Core is an 8-week program, split into 2 phases, and so there are no false promises of "overnight abs" made within the program.
All the exercises and workouts are explained in written format, as well as follow-along videos.
Crunchless Core also provides a wealth of nutrition advice, as well as teaching you how to sculpt great abs, while still enjoying your favourite foods.
There are two fantastic bonuses provided with the main Crunchless Core program, Crunchless Core Lite and the Exercise Exchange Program.
The entire Crunchless Core program and bonuses are available for just $17.
There is a 60-day money-back guarantee.
Product Cons.
You are required to put in some effort in order for the Crunchless Core program to work.
This will involve completing the 8-week workout program and adhering to all the advice that Brian offers within the Crunchless Core main manual.
Final Thoughts
I think it's obvious that I'm completely sold on Crunchless Core.
This is simply because it has so much going for it, and it pretty much mirrors the way I regularly train, as well as the way I eat.
In addition to this, Crunchless Core has been created by Brian Klepacki, someone who I have grown to know and trust over the years.
I know for a fact that anything that Brian produces is going to be packed-full of QUALITY information, and Crunchless Core is no different.
So, if you want to achieve the body of your dreams, and are looking to sculpt a beautiful set of abs, it's time to give up the crunches forever, and check out the Crunchless Core program.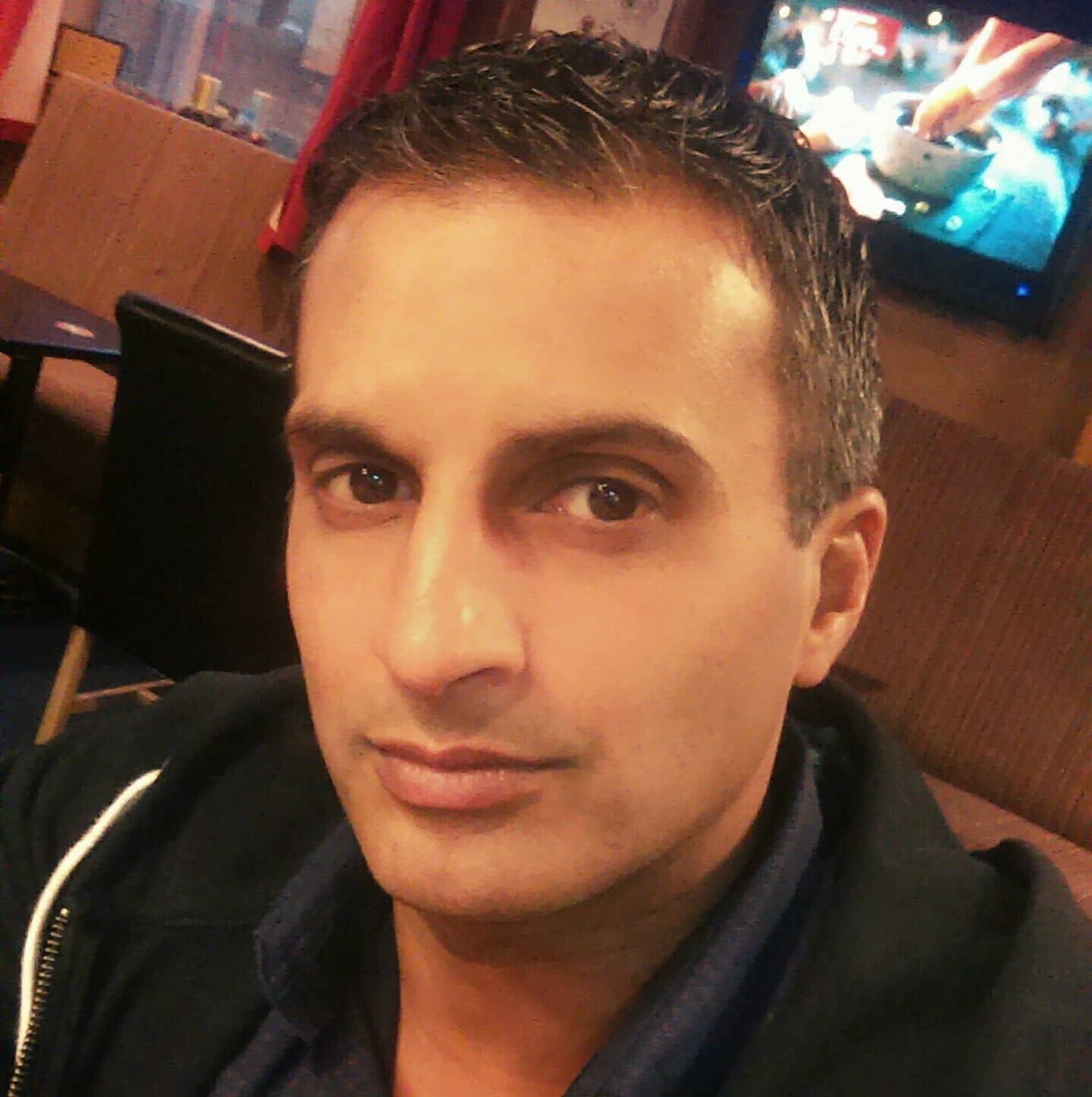 Hi, I'm Partha, the founder of My Bodyweight Exercises. I'm someone who's been passionate about exercise and nutrition for more years than I care to remember. I've studied, researched, and honed my skills for a number of decades now. So, I've created this website to hopefully share my knowledge with you. Whether your goal is to lose weight, burn fat, get fitter, or build muscle and strength, I've got you covered.