It's the ultimate goal for most of us – having a muscular physique and low body fat.
We know that in order to achieve this we'll have to exercise in some way, more specifically some form of resistance training.
However, does fat turn into muscle when you work out?
This is a commonly-asked question, and one that I will answer and attempt to explain in today's article.
Does Fat Turn Into Muscle When You Work Out?
You'll often hear about the relationship between fat and muscle. However, fat and muscle are two completely different types of tissue. Therefore, fat will not turn into muscle when you work out and vice versa, muscle will not turn into fat if you stop exercising.
The Difference Between Fat and Muscle
So, we're now aware that fat and muscle are different types of tissue.
They also both have different roles in the body.
Muscle can best be described as an active tissue.
Basically, muscle burns calories 24 hours a day, 7 days a week, even while you're asleep.
The more muscle tissue the body has, the more calories you burn throughout the day.
Fat, in contrast, literally does nothing.
Fat is simply stored excess energy.
In truth, fat has no particular role, other than to act as insulation to keep you warm and the extra padding may also protect you from bumps and scrapes.
That being said, we all need some body fat in order to remain healthy.
Even someone with a great set of abs, who looks to be in fantastic shape, will typically have a body fat percentage around the 10% mark.
It is also important to note that having a body fat percentage that is too low can cause various health issues.
[aweber listid=5919555 formid=929342914 formtype=webform]
Can You Lose Fat and Build Muscle at the Same Time?
Now we're talking.
This is really what the vast majority of us are looking to achieve.
We know that more lean muscle means that we're burning more calories on a daily basis.
Plus, more lean muscle also gives us that sleek, sexy, and athletic look.
However, as we have learned, fat doesn't do a great deal for us, and is typically stored as surplus energy.
So, in reality we all want to lose body fat while increasing muscle mass.
Whether you can achieve this at the same time will very much depend on your current fitness, strength, and muscularity levels.
The Advanced Trainee
As someone who exercises a lot and has a significant amount of lean muscle mass, losing fat and gaining muscle at the same time is extremely challenging.
This is often why you'll see bodybuilders or even regular gym-goers have separate "bulking" and "cutting" phases.
Basically, the two processes work against each other.
In order to build muscle you will typically need to eat more calories than you burn.
And to lose fat you will need to burn more calories than you consume.
So, in effect, when you're eating at a calorie-deficit you will lose fat, but your muscles are not receiving the required fuel to grow.
The Average Trainee
However, for the vast majority of us who typically view exercise as a hobby or a way to keep fit, it is indeed possible to lose fat and build muscle at the same time
The body isn't as attuned to high-level exercise as the advanced exerciser.
This will involve making a few changes to how you work out, as well as certain adjustments to your diet and nutrition.
For someone completely new to exercise, the benefits of fat loss and muscle growth will be at their greatest.
How To Lose Fat and Build Muscle – The Advanced Trainee
As I've mentioned, this must be approached differently depending on how much you currently exercise.
I'm going to assume that you're not a professional athlete or bodybuilder (although you would go about this in the same way).
So, I will base this on you being someone who has years of experience in the gym.
Two Distinct Phases
That being said, if this is the case, then you will have to approach your goal in two distinct phases.
Firstly, it will be better to increase your calorie intake and look to add as much muscle mass as possible through strength training initially.
Unfortunately, at this level of fitness there's no way you can lose fat and build muscle at the same time.
In order to grow muscles you will require the additional calories.
Insulin also happens to play an extremely important role in muscle growth.
Whereas, insulin is viewed as the devil-incarnate in terms of fat loss.
This is why eating additional carbs (as well as protein) is very important when you're looking to add muscle.
This also happens to be the reason why many modern-day diets look to restrict carbs in individuals looking to lose weight or body fat.
It's important to remember that as you add more muscle to your frame, the more calories you will be burning while at rest.
So, it makes sense that you increase your calorie intake further as you continue to add muscle.
Sadly, there's no two ways about it, as you increase your calorie intake in order to build muscle, you will probably add some body fat at the same time.
However, as long as you train heavy in your workouts and eat what can best be described as bodybuilding foods, you won't add too much fat.
Therefore, stick to the big barbell exercises and focus on foods like, chicken, tuna, beef, oatmeal, eggs, rice and pasta.
You should also avoid processed foods and alcohol.
How to Lose Fat and Build Muscle – The Average Trainee
For your average Joe or Jane you can indeed lose fat and build muscle at the same time.
You'll need to approach this with a two-pronged attack.
This will involve strength training and cardio.
If you simply perform strength training without cardio then you will be compromising your potential fat loss.
If you perform cardio exercise with no strength training then you are compromising your potential muscle growth.
However, overdoing the cardio can also have the opposite effect on fat loss too.
This is something that I have often talked about.
By performing long bouts of cardio all the time you will typically find that you start losing weight.
That being said, this "weight loss" can actually be muscle loss, as opposed to fat loss.
The body is typically put under a lot of stress from long bouts of steady-state, moderate intensity cardio, e.g. jogging.
This can lead to the release of the stress hormone, cortisol.
Cortisol will typically eat away at muscle tissue, while holding onto body fat.
The impact of this is that you will have less muscle tissue, thus slowing down your metabolic rate.
A slower metabolic rate means that your body is burning fewer calories throughout the day.
So, unfortunately you could actually end up having more body fat than when you first started.
For me, the perfect combination would be to perform some form of strength training, short and intense conditioning workouts, and simply walk on your days off.
Remember Diet & Nutrition
Finally, don't forget about nutrition.
You need to ensure that you're eating a well-balanced and nutritious diet, while avoiding processed foods.
Personally, I like to stick with the main muscle-building foods that I've mentioned above.
I'll include plenty of vegetables.
Plus, on my rest days, I undertake a form of carb-cycling by simply eating half a portion of rice or pasta with my meals.
Basically, I need less energy on my "rest days", so it makes sense to lower my main energy source (carbs) ever so slightly.
Full Day of Eating to Lose Fat and Gain Muscle
Final Thoughts
So, as you can see fat definitely doesn't turn into muscle, or vice versa.
They are two completely different types of tissue, so this would be metabolically impossible.
However, when it comes to burning fat and building muscle, this is definitely possible.
As an advanced trainee you will need to approach this in two different phases, with muscle-building being your first port of call.
As someone who is more of an average trainee (or even a complete beginner) you have the advantage in that you will be able to lose fat and build muscle at the same time.
Your focus should be on performing both cardio and strength training in order to achieve this.
There are various ways to do this, but one of my favourite's has to be what I learned from Bodyweight Burn.
This is a training protocol that incorporates 3 optimal workouts methods.
Cardioflow
Afterburners
Metabolic-Muscle Sessions
Furthermore, the workouts are bodyweight-based and therefore require absolutely no equipment.
Plus, each workout can be completed in just 21 minutes.
Discover more by checking out my Bodyweight Burn Review.
[aweber listid=5919555 formid=1142551919 formtype=webform]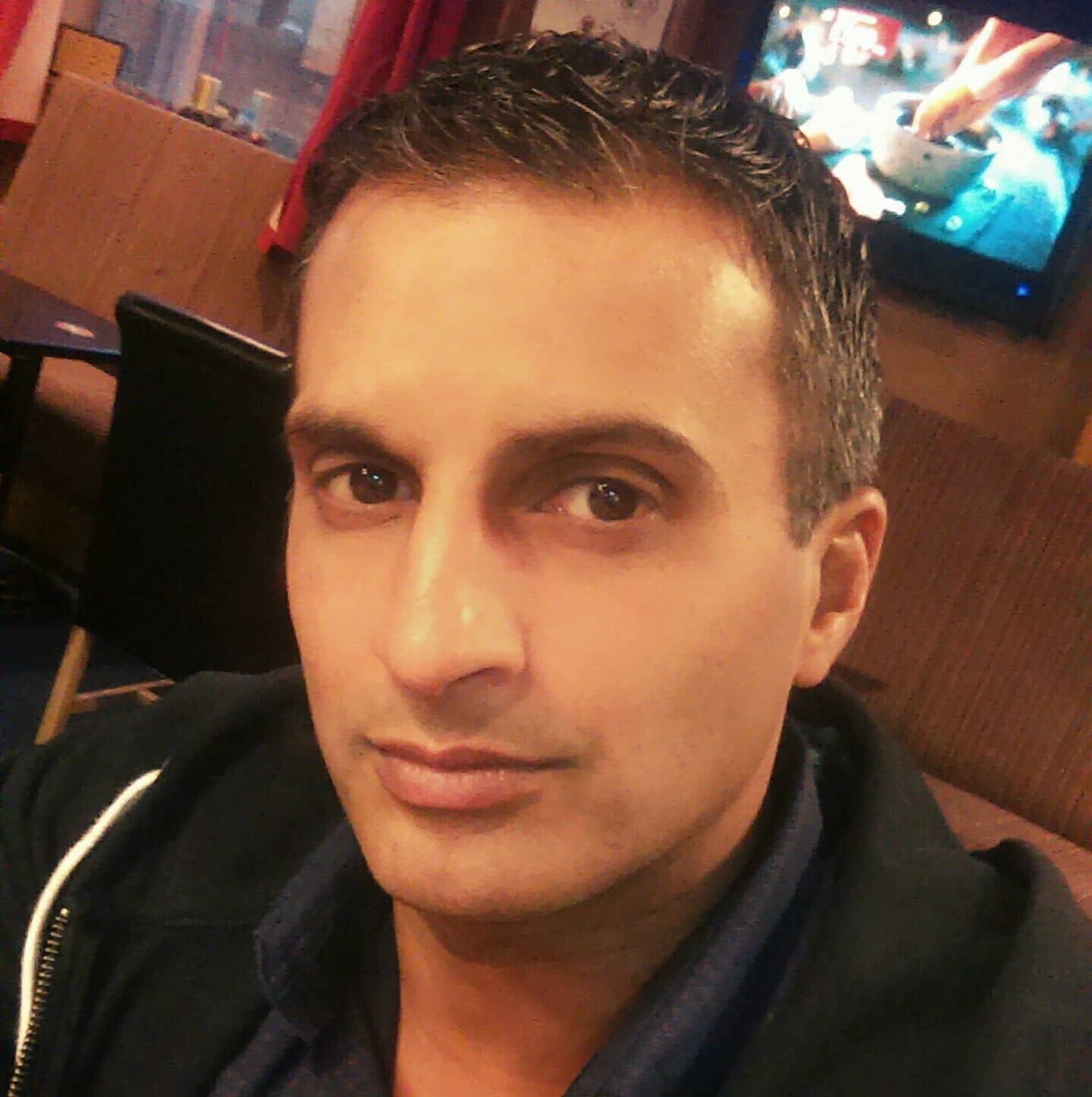 Hi, I'm Partha, the founder of My Bodyweight Exercises. I'm someone who's been passionate about exercise and nutrition for more years than I care to remember. I've studied, researched, and honed my skills for a number of decades now. So, I've created this website to hopefully share my knowledge with you. Whether your goal is to lose weight, burn fat, get fitter, or build muscle and strength, I've got you covered.