Whether you realise it or not, Artificial Intelligence (AI) is taking over the world.
From facial to voice recognition, chatbots, Siri, Alexa, Cortana, E-payments, maps and navigation, the list is endless.
So, I decided to use Artificial Intelligence, in the form of ChatGPT, to provide some bench press tips.
I simply asked ChatGPT to:
"Give me 10 bench press tips in the style of Dwayne "The Rock" Johnson".
What follows are tips generated by Artificial Intelligence, which also mimics The Rock's style of talking.
In this article, I'll provide you with "The Rock's tips", then delve into these a bit deeper, and provide my personal insights.
Enjoy!
Keep Track of Weight, Reps, & Sets
"Know your numbers, jabroni! Keep track of your weight, reps, and sets so you can track your progress and crush your goals!"
Thanks Rock, this makes a lot of sense, and yet it's something that many gym-goers never do.
In fact, I know I was exactly like this for many years.
My thinking was, I've got a great memory so I'm going to remember what I've been doing from workout-to-workout.
However, it wasn't until I actually started keeping a training log that I understood what a massive difference this makes.
There's something about seeing your workouts down on paper with your own eyes that completely changes so many things.
It made me more accountable to my goals and indeed to myself.
Seeing my numbers on paper increased my motivation, while keeping me focused and driven to achieve my goals.
Furthermore, I also now make a note of "external and internal environmental factors".
So, this would be things like a poor workout because I'd had a few drinks the night before.
Then again, a great workout as I went to the gym a bit later, so I managed to avoid the crowds.
Maybe, I felt that I trained better (or worse) simply because I worked out at a different time of the day.
Perhaps, I hit a bench press PR one day because I had been out for a celebratory meal the night before, but trained fasted the following morning.
I know this probably sounds a bit "out there" and far-fetched, but it helps me to understand my training and motivations better.
So, start tracking your weight, reps and sets, if you smell lalala what The Rock… is cooking!
Form, Not Ego
"Focus on form, not ego. Don't worry about lifting heavy weights if it means sacrificing proper form. You'll just end up hurting yourself and looking like a candy-ass."
Hey Champ, "The People" totally agree with this assessment.
Form is crucial to gains for any exercise, although the bench press is probably one of the butchered exercises in the gym.
You'd think it would be fairly easy to just lie down on a bench then lower and raise a weighted barbell over your body.
However, so many people get this so wrong, and use some of the worst form possible.
And the main reason why, they are trying to lift more weight than they can handle.
Now, I'm all for progressive overload and regularly increasing your bench press weight.
But, this should never come at the expense of good form.
As the Rock says, you may end up injuring yourself.
And for what?
Simply to bench press a few extra pounds.
Realistically, you'll see greater strength and hypertrophy gains by adhering to great bench press form
So, don't be a candy-ass and hone that bench press technique.
Warm Up For at Least 5-10 Minutes
"Warm up like a beast! Spend at least 5-10 minutes doing some light cardio and dynamic stretching to get your muscles ready to lift heavy."
The millions… and millions… of the Rock's fans would love to thank you for this.
You will never know how many times I've seen the following:
A dude, looks swole, enters the gym and makes his way straight over the bench press area.
He performs a few arm swings, sticks a 45lb plate either side of the bar, lies down, and pumps out 10 very quick and poorly executed reps.
Then he's straight onto 2 plates either side, another 10 reps with sloppy form, warm-up over.
It's time to hit the big weights.
Wrong, wrong, wrong, and wrong.
Now, while I'm all for performing a few warm up sets of bench press prior to hitting your working weight, this should NOT be the only warm up you perform.
Firstly, your exercise performance will be significantly better when your core is at a higher temperature.
So, it makes a lot of sense to perform a full-body warm up and cardio, as opposed to doing a few reps of bench press.
Secondly, dynamic stretches are a fantastic way to prepare your body for what's about to come, as well as getting your heart rate up and core temperature higher.
Finally, the point of a warm up is simply that, to get you warm, so you don't want to tire yourself out.
However, this is also why it makes sense to take your time, e.g. 10 minutes, to slowly warm the body up and get yourself loose.
As the Rock would say if you're only performing a few bench press reps as a warm up, "It doesn't matter!"
Use Your Chest to Bench Press
"Use your chest, not your ego. Focus on using your chest muscles to push the weight up, rather than relying on momentum or other muscle groups."
I guess this fits in with what I (and The Rock) said about using perfect form earlier.
That being said, this is far more geared towards using the mind-muscle connection, and therefore really focusing on using your pecs.
If you're lifting too heavy you may end up using momentum or other body parts to move the load.
Then again, an extremely common complaint for many gym-goers is that they feel bench press in their arms.
Admittedly, this could be due to a number of reasons, but it's mainly because they're trying to "press" the weight with their arms as opposed to their chest.
Personally, I like to focus on chest contraction prior to bench pressing.
The easiest way I've found to do this is with really light cable crossovers (and I mean REALLY LIGHT).
And then I'll hold the movement as an isometric contraction for 8-10 seconds to help increase blood flow to my pecs.
I can guarantee that by the time I perform the bench press I can really feel the mind-muscle connection and I know my chest is doing most of the work.
So, know your role, and use your chest.
Use Visualization to Bench Press
"Visualize success! Before you start each set, visualize yourself lifting the weight with perfect form and crushing your goals like a champ."
Now here's something I guarantee that most people DON'T DO.
In fact, it probably feels a bit silly to "imagine" yourself bench pressing a certain load before you actually do it.
However, it is a formula that is proven to work.
Visualization is a powerful method of getting into the right mindset to achieve ANY goal.
That being said, it's not something that most people do when they're training in the gym.
So, I urge you to try it,and remember, if it's good enough for the Rock it's good enough for you.
As you set yourself up to perform your set, close your eyes and imagine yourself unracking the bar.
Then visualize yourself lowering the load and then pressing back up with perfect form.
See yourself perform 10 straight reps without a struggle and smashing your PR.
Finally, open your eyes and perform your set.
Trust me (and Dwayne), it works!
Stay Tight & Controlled
"Stay tight and controlled! Keep your core and glutes engaged throughout the lift to maintain proper form and prevent injury."
Fantastic advice Dwayne, and probably something that many people don't adhere to.
I like to think of the bench press as a full-body exercise.
Sure, it's mainly a chest-based exercise, plus we know that it hits the delts and triceps too.
However, when performed with perfect form you'll also retract your shoulder blades, keep your elbows tucked close to your sides, and use leg drive.
So, with so much going on with the body there is also a greater chance of injury.
This is why it's important to keep your entire body tight, and this is especially true of your core and your glutes.
I bet you didn't realise that there is glute involvement when you bench press, did you?
In fact, you'll be amazed at how better your form is, and potentially how much more you can lift, when you keep the body tight.
Furthermore, slow and controlled reps will lead to greater overall gains.
And believe me when I say, if you don't keep your body tight, The Rock will grab that barbell off you, shine it up real nice, turn that son "a" bitch sideways, and shove it straight up you candy-ass!
Breathing While You Bench Press
"Breathe like a boss! Inhale as you lower the weight and exhale as you push it back up. Don't hold your breath or you'll turn red like a tomato!"
Oh yes, The Great One, I 100% agree.
In fact, how often have you been in the middle of a heavy set of bench press, and as the set gets tougher for some reason you hold your breath?
Been there, done it, got the t-shirt.
I'm not 100% sure why, but most of us tend to hold our breath at the most inopportune moments when training with high intensity.
Clearly, holding your breath makes it harder to breathe, which in turn makes it harder to exert the required effort.
So, to avoid "tomato red-face" ensure that you inhale on the way down and exhale forcefully as you press back up.
It's amazing how correct breathing can get to the finish line, whereas you may have otherwise given up on the set.
Bench Press – Quality Over Quantity
"Don't rush it, candy-ass! Take your time with each rep and focus on proper form. Quality over quantity, always."
Once more, I completely agree Rock.
Dwayne has spoken a lot about focusing on form, so this in itself should tell you just how important this is.
However, what is particularly relevant about this tip is the fact that many of us bench press while concentrating on a predetermined number of reps and sets.
Granted, it obviously makes sense to have a specific goal in mind with each workout, plus this is exactly what Rocky was talking about when referring to "keeping track".
That being said, there is a tendency to try to rush through reps to meet a certain rep-goal when we're fatigued.
Personally, if I'm aiming for 3 sets of 10 reps of bench press, and I'm really struggling halfway through set 3, I would rather get in 8 quality reps and call it a day.
However, many people tend to force those final two reps simply to achieve their predetermined set goal.
This usually leads to poor form, use of momentum, and increases the likelihood of injury.
As the People's Champ says, focus on quality over quantity.
Mix it Up
"Mix it up, brah! Don't do the same bench press routine every week. Switch up your grips, weights, and rep ranges to keep your muscles guessing and growing."
Oh yes, you should always be mixing it up with your workouts.
Okay, I get that you'll want to improve and increase your bench press.
So, the best way to achieve this is to perform the movement more often.
However, there are certainly many other pec-focused pressing exercises that will help you to gain muscle and strength.
Furthermore, you're more likely to experience growth if you hit the target muscles from a variety of angles, thus not allowing your body to adapt.
In fact, this is something I spoke about in my article about bench pressing twice a week.
Not only does it make sense to change up your exercises to keep the body guessing, but you can achieve the same by just using the barbell bench press.
Perhaps you train 5×5 for strength one week, followed by a lighter load for 3×12 the next week.
Maybe, you perform wide-grip, narrow-grip, and reverse-grip bench press in subsequent workouts.
Then again, you could also go extremely light and perform power-based explosive bench presses.
There are so many variations to try, so don't become stagnant by always performing the same rep and set scheme.
Finish Strong on Every Set
"Finish strong, champ! End each set with a strong, controlled rep and don't cheat yourself by stopping short. You're stronger than you think, so push yourself to be your best!"
I guess the Great One is really trying to hammer home the point about great technique.
However, the end of a set, or even the end of your bench press workout is most often when form can go awry.
What the Champ is specifically talking about here is the amount of times we cheat that final rep or two of bench press.
Go on, admit it, you've done this.
You're approaching your final few reps, you can feel your chest, delts, and triceps are on fire and you literally have nothing left to give.
And even though you have a spotter there for you, you just feel as though lowering that bar all the way down to your chest is beyond you.
So, you do what we all do, you lower the barbell about halfway so it's a good 6-8 inches above your chest.
You then press the weight back with relative ease when compared to your previous reps.
Trust me, this is NOT finishing strong.
I would much prefer to lower the barbell all the way down to my chest and then "fail" the rep (in terms of pressing back up) and allow my spotter to take over/help me out.
Sure, there is a place for partial reps, but only if that's what you intend to do.
But, in terms of a normal bench press set you must aim for full range of motion with each and every rep.
This is also why it's important to have a spotter available, or at the very least set yourself up to bench press in the power rack.
Key Learning Points
Keep a training log and always note down weight, rep and sets for every workout.
Don't sacrifice proper form in order to lift heavier loads.
A bench press warm up should involve some light cardio and dynamic stretching BEFORE you even perform a warm up set.
Focus on using your chest, not your arms, to press the load.
Visualize yourself bench pressing the load with perfect form before you get down to perform the movement.
Keep your body tight and ensure that you activate your core and glutes when you bench press.
Don't hold your breath, inhale as you lower the bar and exhale as you press back up.
Don't try to finish off a set just to meet a certain rep count. Always focus on quality of reps over quantity.
Perform bench press variations, change your grip, and use other exercises to activate the pecs.
Don't cheat your reps towards the end of your set, aim for full range of motion.
So, there you have it, Dwayne's 10 Bench Tips (according to artificial intelligence).
Now, I've seen many articles about Dwayne's bench-press one-rep max being in the range of 425-455lbs.
So, take this opportunity to check out my article about how rare a 405lbs bench press is.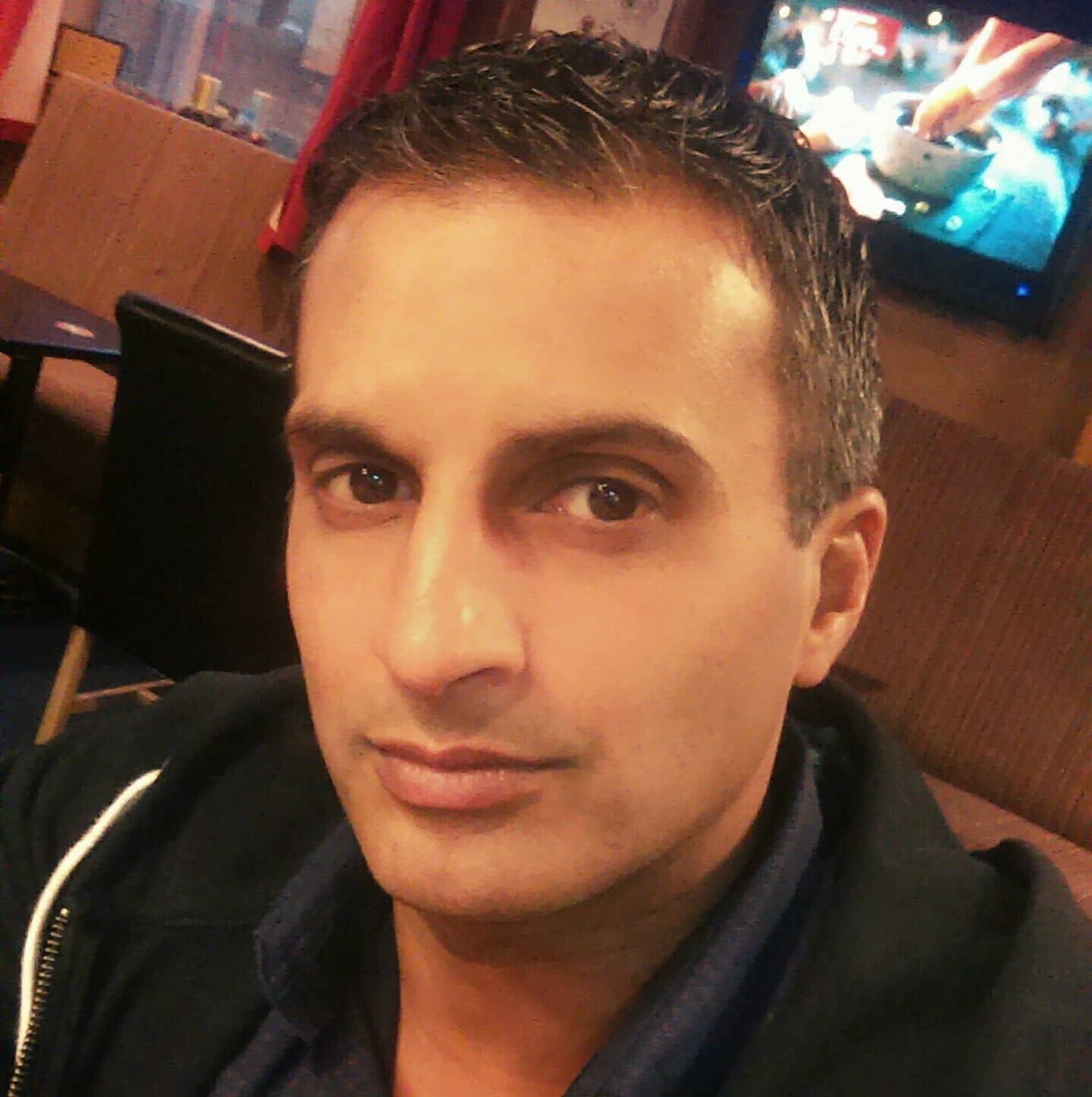 Hi, I'm Partha, owner and founder of My Bodyweight Exercises. I am a Level 3 Personal Trainer and Certified Strength & Conditioning Specialist through the Register of Exercise Professionals, United Kingdom. I have been a regular gym-goer since 2000 and coaching clients since 2012. My aim is to help you achieve your body composition goals.