Welcome to my Fat Loss Activation Review.
Are you someone who is struggling to lose belly fat?
Perhaps you're trying to get back into shape, but aren't getting the results you deserve.
You're working out longer and harder than ever before, but this still doesn't seem to make any difference.
The creator of Fat Loss Activation states that this ISN'T due to you using the wrong exercises, or types of workout.
In fact, he claims that you'll always struggle to get lean until you destroy your exercise-resistant fat cells.
He says that this is the solution for both men and women wanting to burn body fat.
Sounds intriguing, right?
So, I decided to take a more in-depth look at the program and provide you with my Fat Loss Activation Review.
Fat Loss Activation Review
Affiliate Disclosure: Some of the links below are affiliate links, meaning, at NO additional cost to you, I will earn a small commission if you click through and make a purchase.
Product: Fat Loss Activation
Price: $19
Website: fatlossactivation.com
Type of Program: 90-Day Dumbbell and Bodyweight Workout Program to Burn Fat
Guarantee: 60-Day Full Money Back Guarantee
My Rating: 8 out of 10
What is Fat Loss Activation?
Fat Loss Activation is a 90-day workout program. The program is aimed at burning stubborn body fat and getting you visibly leaner. Fat Loss Activation incorporates dumbbell and bodyweight workouts, which take 10-15 minutes to complete. The exercises will help to convert alpha receptors in the fat cells to beta receptors, which are easier to burn.
Who is the Face Behind Fat Loss Activation?
Fat Loss Activation was created by Ryan Faehnle.
The program has been produced in conjunction with Mike Westerdal, founder of the internet's longest-standing Health & Strength website, Critical Bench.
I have purchased, used, and reviewed many of Mike's and Critical Bench's programs, including Bodyweight Beast.
All of their programs are generally top-notch.
Ryan is a Certified Strength and Conditioning Specialist (CSCS).
He has trained athletes at all levels, from high school to professionals, in 21 different sports.
Ryan has provided personal training for ordinary men and women in their 40s, 50s, 60s, and 70s.
Plus, he has trained NFL Super Bowl Champions.
He has helped all of his clients to lose fat and get into great shapely quickly and efficiently.
Ryan has immersed himself in science-based research over the years.
He is now focused on the impact that certain types of muscle activation will have on stubborn fat cells.
Ryan also happens to have "practiced what he preaches".
He managed to get himself horribly out-of-shape, but used the same methods that you will learn in Fat Loss Activation to produce a sculpted, lean and athletic physique.
====>GET ACCESS TO FAT LOSS ACTIVATION<====
3 Steps to Changing Your Body Composition
How Does Fat Loss Activation Work?
The premise of Fat Loss Activation is to complete a 10-15 minute "activation routine" prior to your main workout.
The Fat Loss Activation program itself has additional done-for-you workouts to follow.
However, you can also combine the activation routines with your current workout program.
The main reason that many of us hold onto stubborn fat, especially in certain areas of the body, is because the fat cells contain alpha receptors.
Without wishing to get too scientific on you, alpha receptors are known to become stubborn and extremely hard to lose.
The alpha receptors in the fat cells are also more sensitive to insulin.
Ryan explains that your body's cells automatically become more resistant to exercise as we get older, or if you sit for more than 4 hours a day.
Therefore, you need to "activate" certain receptors to ensure you burn body fat.
The aim of the Fat Loss Activation program is to activate the beta receptors in the fat cells, which are far easier to burn.
So, in effect, by completing a short activation routine you can create more "easy to burn receptors", while reducing the "difficult to burn receptors" in the fat cells.
If you want to know more of the "science" behind alpha and beta receptors in the fat cells you can check out this article on bodybuilding.com.
Fat Loss Activation is completed in 3 phases, each phase lasting for 30 days.
So, the program is 90 days in total.
You will complete a short activation routine, which is aimed at increasing your metabolic rate, while also decreasing insulin sensitivity.
Once you start producing more beta receptors, which typically can be achieved within the first 30 days of the program, you will notice that fat is far easier to burn.
====>GET INSTANT ACCESS TO FAT LOSS ACTIVATION TODAY<====
Brutal Tri-Set For Hamstrings and Glutes
What Do You Get With Fat Loss Activation?
Fat Loss Activation Training Manual and Workout Logs
These are specific 15-minute body part workout routines.
They are focused on short burst, low impact movements which target fat in specific areas of the body.
The main training manual provides a wealth of information, including things like workout times, reps, sets, how much weight you should be lifting, etc.
This is like an encyclopedia of knowledge to activate your greatest fat-burning potential.
Ryan provides a more detailed breakdown on the next page of what is covered in Fat Loss Activation.
However, it's safe to say that he answers pretty much every question you could think of in terms of burning fat.
The workout logs guide you through each of three 30-day phases.
So, you will know exactly what you should be doing on any specific day in order to realise your maximum fat-burning potential.
BONUSES
Metabolic Ignition Cardio Accelerators
These are additional workout routines you can use to take your fat-burning results to another level.
The workouts you will find within this guide can be done with your own body weight or weights.
The aim here is to boost your metabolism and ramp up your calorie burning.
You will find that these workouts are more geared to producing the afterburn effect, so even a short session could see you burning fat for up to 72 hours.
Fat Loss Activation Supplement Stack
Ryan looks to plug the gaps in your knowledge about supplements.
There are certain supplements you can take which will boost your energy levels, enhance your performance, while ensuring that you are burning fat effectively.
Ryan covers a wide variety of supplements and how to "stack" them correctly in order to produce the best results.
Whether you want to increase your metabolism, boost your testosterone levels, sleep better for recovery, Ryan's got you covered.
Price and Guarantee
Fat Loss Activation is available for just $19.
The program is sold via the merchant, Clickbank, which means it must adhere to their strict 60-day money back guarantee.
So, you can purchase Fat Loss Activation, try the program out for two whole months, and if for any reason you're not satisfied simply request a refund.
Once you checkout you will have the opportunity to purchase an additional 24 Activation Exercises for a further $9.
However, there is no obligation to buy, the decision is solely yours.
If you feel another 24 Activation Exercises will enhance your fat loss journey, then the option to buy is there.
====>GET RISK-FREE ACCESS TO FAT LOSS ACTIVATION NOW<====
2 Minutes to Bigger Pec Pumps and Healthier Shoulders
What Did I Think of Fat Loss Activation?
I wasn't actually aware of alpha and beta receptors in the fat cells until a few years ago.
Admittedly, I hadn't previously studied much of the science behind exercise and nutrition, but it's definitely something I know far more about now.
In fact, it makes a lot of sense that I wanted to know about these things as I've got older.
When you're young you can pretty much get anyway with anything.
Even if you miss a workout or two here-and-there, you still seem to pack on muscle and burn fat.
You can get away with eating whatever you like and it makes no difference to your waistline.
However, I'm now aware that fat cell creation, and the percentage of alpha and beta receptors, changes a great deal the older we get.
After the age of 30 most of us go through sarcopenia, or age-related muscle loss.
We tend to store fat in particular areas of the body.
And for most of us stomach fat seems to be particularly prevalent.
And much of this is down to the alpha receptors in the fat cells.
I became aware that the best way to tackle this was through exercise, nutrition, and supplementation.
So, not that much different to how we gain lean muscle and burn body fat at any age.
However, things need to be done a little differently the older we get.
This is why you can eat all the salads you want, while working out for hours-and-hours a week, and still gain fat.
Fat Loss Activation Answers These Questions and Many More
I'm pleased to say that Ryan goes into far more detail than this in Fat Loss Activation.
And what he says makes a great deal of sense.
I love the idea of short "activation" workouts prior to completing your "proper" workout.
Now, this may make it sound as though there is an excess of training within Fat Loss Activation, but nothing could be further from the truth.
The activation and main workouts are short, sharp, and to the point.
They are aimed at raising your metabolic levels, building lean muscle, and literally torching body fat.
With that being said, I was very impressed with how Ryan managed to explain things in a very non-jargon manner.
I've had to read quite a few research papers and medical publications in order to learn more about fat cells, alpha and beta receptors, etc.
But, Ryan provides some extremely simple explanations, as well as easy solutions.
In Conjunction With Critical Bench
Fat Loss Activation also happens to be created in conjunction with the team at Critical Bench.
I am a long time fan of Mike, Brian, Chris, and the many other coaches at Critical Bench.
I have purchased, used, and reviewed over 20 of their workout programs (I like variety and I enjoy seeing things from different perspectives).
And I am yet to find a program that they have produced or endorsed that isn't the real-deal.
Fat Loss Activation is in much the same mold as all the other Critical Bench programs I have purchased.
It is a fantastic program and it will help you achieve what it says it will.
A Couple of "Negatives"
There's a couple of things I would view as potential "negatives" about Fat Loss Activation.
Firstly, there isn't a great deal of focus on the nutritional side of things.
However, "converting" alpha receptors to beta receptors does rely on nutrition as well.
Yes, you can raise your metabolism to such levels that you literally become a fat-burning machine.
But, I think nutrition plays a more important role the older we get.
Secondly, the sales page is rather hyped and a little over-the-top.
That being said, this seems to be part-and-parcel of most online workout programs nowadays.
I've come to expect sales pages promising the world with magical, never heard of before, cures.
Fat Loss Activation comes across a little like this too.
However, I don't believe there's any need for this, especially when the product speaks for itself.
So, you will see some of the typical BS on the sales page, but this doesn't detract from it being a great program.
I highly recommend Fat Loss Activation.
====>YES, I WANT FAT LOSS ACTIVATION NOW<====
Fat Loss Activation Pros.
Fat Loss Activation has been produced in conjunction with Critical Bench, who have a proven track record of fantastic programs.
The system of "activation routines" and short-metabolic workouts is scientifically proven to work.
Fat Loss Activation attacks the root cause of alpha receptors in the fat cells. You reduce the number of alpha receptors and replace them with beta receptors, and YOU WILL burn fat.
The activation routines take no more than 10-15 minutes to complete, and some days this is all you will need to do.
You are provided with additional workouts to complete in conjunction with the activation routines.
There are no fly-by-night promises, this is a 90-day program, which if followed will produce impressive fat loss results.
Fat Loss Activation is available for just $19.
The program comes with a 60-day money back guarantee.
Fat Loss Activation Cons.
Although Ryan does discuss nutrition in the main Fat Loss Activation manual, there isn't as much of a focus on it as I would've liked to see.
The sales page is a little overhyped and over-the-top, although this is typical of online programs nowadays. However, Fat Loss Activation definitely works.
Final Thoughts
All-in-all, I really like Fat Loss Activation.
The program follows through on much of the research I've previously done on fat cells, alpha and beta receptors, etc.
Ryan seems like a great guy and he has the backing of the team at Critical Bench.
What's not to like?
If you follow through on the 90-day program you will definitely have a very different looking body by the end.
Plus, you will start to see drastic fat-loss changes in the first 30-day phase.
A great program.
I highly recommend Fat Loss Activation.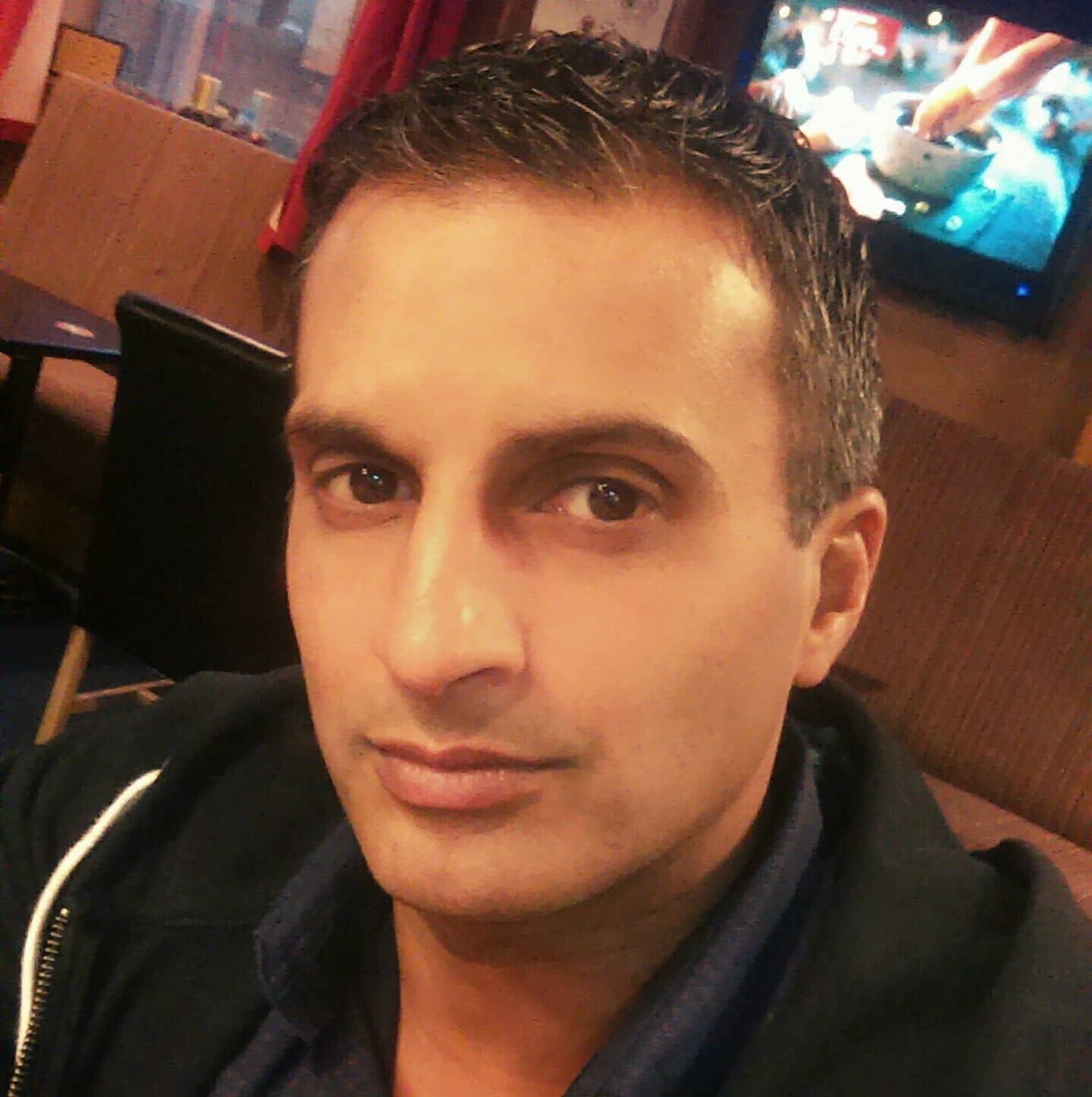 Hi, I'm Partha, the founder of My Bodyweight Exercises. I'm someone who's been passionate about exercise and nutrition for more years than I care to remember. I've studied, researched, and honed my skills for a number of decades now. So, I've created this website to hopefully share my knowledge with you. Whether your goal is to lose weight, burn fat, get fitter, or build muscle and strength, I've got you covered.