You'll often hear people say to avoid dumbbell flyes as they're really bad for your shoulders.
However, in truth, it's not so much the exercise itself, but rather how you perform it.
Basically, if you perform dumbbell flyes incorrectly then you're much more likely to feel it in your shoulders.
So, allow me to explain the numerous dumbbell flye mistakes, which unfortunately will place a great deal of stress on your shoulders.
Why Do I Feel Dumbbell Flyes in My Shoulders?
There are various reasons why you feel dumbbell flyes in your shoulders. The most obvious of these is when you bring the dumbbells down they are actually in line with your shoulders rather than your chest. You should also retract your shoulder blades in exactly the same way you would with the bench press. Furthermore, always ensure that you keep your palms facing in, as opposed to taking up a pronated position.
1. The Dumbbells Are in Line With Your Shoulders
The dumbbell flye is often said to be one of the worst chest exercises.
In fact, you'll hear people tell you to completely avoid the movement, as it is likely to cause you shoulder issues.
But, in truth, it's not so much that it's a dangerous exercise, but rather how you perform it.
One of most common mistakes with the dumbbell flye is where the dumbbells actually end up at the bottom of the movement.
You'll want to keep the dumbbells in line with your chest, typically at around nipple level.
However, more often than not, the dumbbells will actually be in line with your shoulders.
In effect, this causes a far greater stretch in the shoulder area and places the shoulder joint in a precarious position.
Shoulder Pain No More – Simple Techniques to Eliminate Shoulder Pain For Good
So, I would suggest that you initially perform the movement with light dumbbells or even no weight at all.
This will help you to learn the movement correctly and guide the dumbbells to the right area.
With that being said, dumbbell flyes will always place the shoulders in a slightly compromised position.
So, it actually makes sense to warm up and stretch the shoulders and shoulder joints prior to performing the movement.
In fact, I would go as far to say that you should be warming up the shoulders before you perform any exercise.
I would even include squats and deadlifts here, as your shoulders are still involved to some extent.
You have to remember that the shoulder joint is very different to the other joints of the body.
The simple fact that the joint can be moved rotationally can increase the risk of injury.
2. You're Not Retracting Your Shoulder Blades
One of the main cues when it comes to bench press is to retract your shoulder blades.
This is often referred to as "packing the shoulder blades" or "retracting the scapula".
How Do I Keep My Scapula Retracted When Benching?
This will involve pulling your shoulder blades back and down.
I often liken this to trying to put your shoulder blades into your back pocket.
Then again, you can focus on trying to hold an imaginary tennis ball behind you between your shoulder blades.
What this does is give you a stable base, as well as slightly elevating you from the bench.
With that being said, while this is seen as an extremely important form cue for the bench press, it is often forgotten when it comes to dumbbell flyes.
However, you still require that stable base, plus it places your shoulders in a far less precarious position.
Why Does My Shoulder Pop When I Bench Press?
So, you must ensure that you retract your shoulders prior to actually performing dumbbell flyes.
Retracting Shoulder Blades in Bench Press – How & Why
3. You're Not Keeping Your Palms Facing in
When you first set yourself up for dumbbell flyes you'll hold the dumbbells directly above you with your palms facing each other.
This is also known as a neutral grip.
I will say that most people actually start off extremely well with dumbbell flyes and follow the neutral grip.
However, as you start to lower the dumbbells, things start to go awry.
You should never actually shift your palm or wrist position as you lower the dumbbells.
But, quite often you'll find that your palms start to turn outwards taking up much more of a pronated position.
What I mean by this is that by the time you get into the bottom position of the flye your palms are almost facing outwards.
Then again, I've even seen people shift wrist position during the lowering phase of dumbbell flyes.
In fact, so much so that your palms (and wrists) could even be facing forwards at the bottom of the movement.
You have to remember that any shift of the palms or wrists, especially when holding weights in your hand, will activate the shoulder joint.
Plus, the neutral grip is typically seen as the best position (for many exercises) for joint health.
So, please be wary of what your palms and wrists are doing throughout the entire movement, and for each and every rep.
4. You're Using Too Much Weight
Let's face facts, one of the main reasons for poor form with any exercise is using too much weight.
And dumbbell flyes are certainly no different.
In fact, I strongly believe that most people use far too much weight when it comes to performing dumbbell flyes.
In truth, the weight really doesn't matter as much as the actual movement.
Plus, the real "good stuff" with dumbbell flyes actually happens at the top when you really squeeze and contract your pecs.
I will even go as far to say that many people don't even contract their pecs at the top of the movement.
And one of the main reasons for this is that they are so concentrated on trying to flye as much weight as possible.
Now, don't get me wrong, the "stretch" part of the flye is also an extremely important part of the exercise.
However, in reality, the harder it is for you to control the weight at the bottom, the less effective the stretch will be.
And of course, if you're using a weight you can't handle, you'll be missing out on the potential gains from the stretch effect.
StrengthLevel provides what they believe are typical standards for just about every exercise you can think of.
So, you can check out their strength level standards for dumbbell flyes.
But, in truth, I honestly believe that most of us should fall somewhere in the 15-30lb range.
Final Thoughts
So, as you can see, there are a wide variety of reasons why you feel dumbbell flyes in your shoulders.
However, the most obvious of these is that you are lowering the dumbbells in line with your shoulders, as opposed to your chest.
You should also ensure that your shoulders are retracted whenever performing dumbbell flyes.
Plus, you'll want to maintain your palm and wrist position throughout.
So, don't allow your palms to pronate or wrists to end up facing forward.
Finally, you probably don't need to go as heavy as you think to produce great (pain-free) results from dumbbell flyes.
Take this opportunity to check out one of my favourite workout programs. Bodybuilder and Fitness Entrepreneur Frank Rich has created a 12-week muscle-building program that also helps to keep unwanted fat at bay. Here's the Massthetic Muscle Workout Program.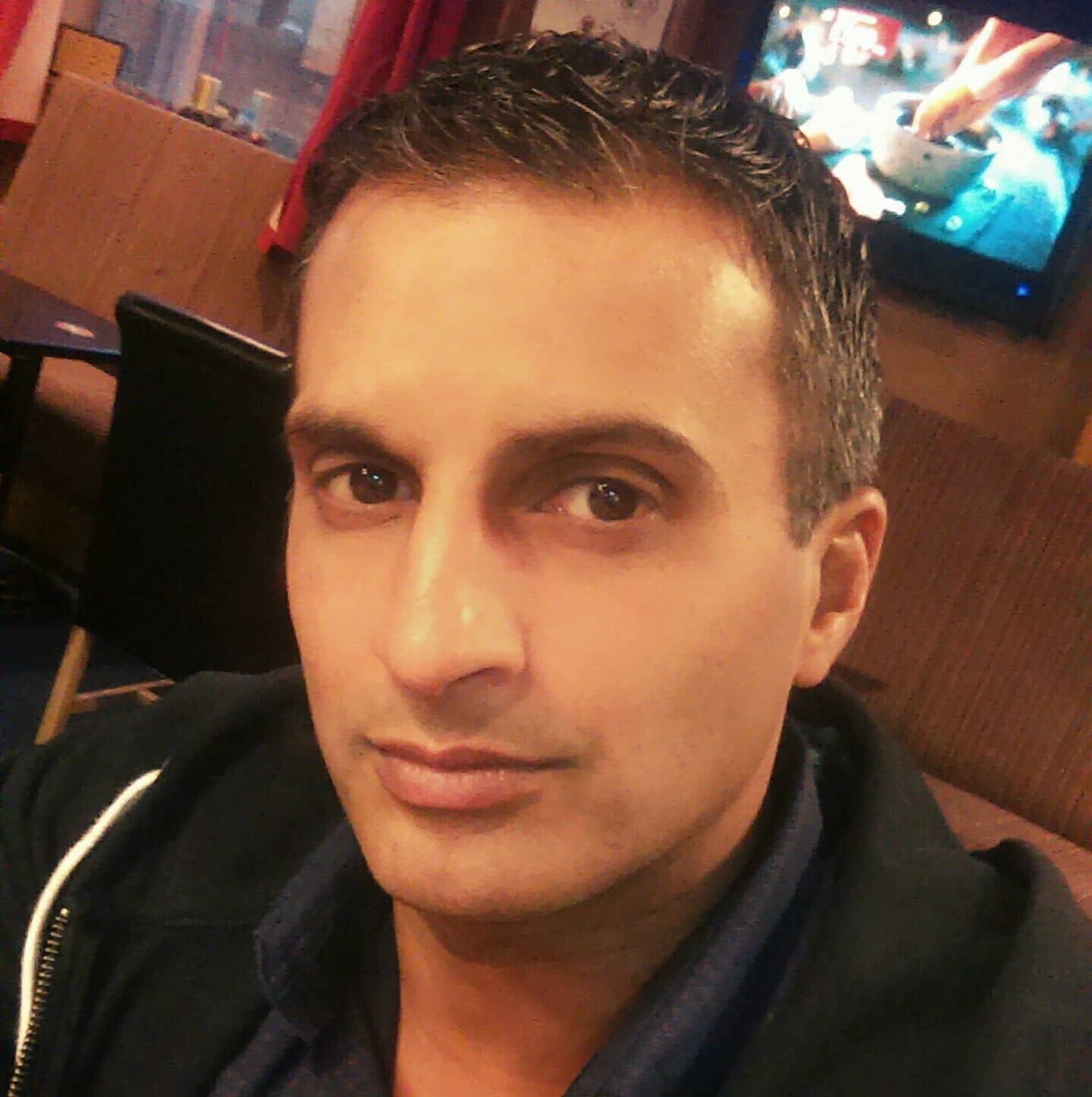 Hi, I'm Partha, the founder of My Bodyweight Exercises. I'm someone who's been passionate about exercise and nutrition for more years than I care to remember. I've studied, researched, and honed my skills for a number of decades now. So, I've created this website to hopefully share my knowledge with you. Whether your goal is to lose weight, burn fat, get fitter, or build muscle and strength, I've got you covered.