Welcome to my Fighter Abs Review.
Surely, it's not just me who thinks that fighters have the best abs of anyone.
I'm talking about boxers, Muay Thai and MMA fighters, etc.
In truth, the reason that most fighters have ripped abs is that they're going to get repeatedly punched and kicked in the midsection.
Therefore, it's important to not only have great looking abs, but also a midsection that is strong.
So, when I came across a program that claims you can get fighter-like abs from training just 15 minutes a day, my interest was certainly piqued.
I've investigated the program further to provide you with my Fighter Abs Review.
Fighter Abs Review
Affiliate Disclosure: Some of the links below are affiliate links, meaning, at NO additional cost to you, I will earn a small commission if you click through and make a purchase.
Product: Fighter Abs
Price: $15
Website: fighterabs.com
Type of Program: 6-Week Program to Burn Belly Fat and Get 6-Pack Abs
Guarantee: 60-Day Full Money Back Guarantee
My Rating: 9.5 out of 10
What is Fighter Abs?
The Fighter Abs program is a 6-week exercise program aimed at burning belly fat and helping you achieve beautifully toned abs.
Fighter Abs is aimed at both men and women, of any age, irrespective of your current fitness levels.
The program provides workouts of varying intensity to suit your individual needs.
Fighter Abs follows a 3-phase formula which focuses on:
The program provides:
Follow-Along Videos
Done-For-You 6-Week Workout Plan
70+ Page Manual
Plus 2 Fantastic Bonuses
====>GET IMMEDIATE ACCESS TO FIGHTER ABS<====
Who is the Face Behind Fighter Abs?
The creator of Fighter Abs is Andrew Raposo.
Andrew is a Certified Personal Trainer.
He is a former North-American Muay Thai Super-Middleweight Champion and a Two-Time Provincial Gold Medalist in Boxing.
Andrew is currently a Muay Thai and Boxing Coach, as well as a Fitness and Strength Coach.
However, it wasn't always this way.
Andrew first started watching boxing many years ago.
He openly admits that he was in awe of the physiques, and especially the abs, that these fighters possessed.
Andrew wanted nothing more than a set of amazing abs like many of his heroes.
And so he started out how many of us probably would.
He was literally doing 300+ sit ups a day and eventually worked his way up to 1,000+ sit ups and crunches.
However, he never got close to producing the abs that many of these fighters had.
He eventually joined a boxing gym and paid close attention to how the fighters trained their abs.
Andrew eventually discovered that the most efficient way to train your abs is by doing LESS.
Plus performing the correct exercises in the proper sequence is key.
And it was from here that the Fighter Abs Program was born.
====>CLICK HERE FOR FIGHTER ABS<====
How Does Fighter Abs Work?
The first thing that you'll learn from the Fighter Abs Program is that there are typically 4 common barriers that are stopping you from getting ripped six-pack abs.
The Barriers to Producing Six-Pack Abs
Barrier 1
You're still doing sit ups and crunches.
Basically, these exercises do absolutely nothing for belly fat.
And if you still have belly fat then you're never going to see your abs.
Research suggests that it takes around 22,000 crunches to burn 1 pound of fat.
No-one has the time for that, plus can you imagine what your lower back is going to feel like after performing so many crunches?
There is even evidence that proves that high-rep ab training can actually make you store fat around your belly.
Barrier 2
You may have heard the phrase, "Abs are made in the kitchen".
Now while your diet and nutrition does play an important role in ab definition, it isn't just about what you eat.
In fact, even if your eating is completely on-point you will still lack abs without the training.
Even worse is that many people choose to cut calories in order to whittle down their waistlines.
However, this is far more likely to slow your metabolism down, which makes it even harder to burn belly fat.
Barrier 3
Completing long, boring cardio workouts, such as jogging, or using the vast array of cardio machines will not help you burn belly fat.
Typically, these types of workouts raise stress levels, thus producing the hormone, cortisol.
This will usually lead to fat storage around your midsection.
Additionally, any weight loss you achieve often comes from muscle mass, as opposed to fat mass.
This will simply slow your metabolism down, once again making it much harder to burn belly fat.
Barrier 4
Many people choose to blame genetics on the fact that they can't produce abs.
WRONG.
We are all capable of having six-pack abs, you just have to approach it in the right way.
And this is what the Fighter Abs Program will teach you.
The 3-Phase Formula
Phase 1 – The Foundation Phase
Phase 1 is all about raising your metabolism so you literally turn your body into a fat-burning machine.
These are full-body workouts that will have you burning fat throughout the day and even while you sleep.
Phase 2 – Fighter Core Strength Phase
The second phase is when you're going to start seeing those abs.
These are ab-based circuits that get progressively harder and more intense.
So, you will need to progress through the different levels appropriately, based on your current fitness levels.
The more advanced circuits will specifically target your core muscles and fat around the stomach area.
It is this combination that will get your abs to finally appear.
Phase 3 – Final Competition Prep
The final phase will see you targeting the stubborn lower ab area.
So, the workouts in this phase are a higher intense level of conditioning that aims to shred the last inch or two of belly fat.
It is this phase that will lead you to the coveted six-pack.
The Fighter Abs Program
The Fighter Abs Program comes with the following material:
20+ Done For You Workout Videos
These are detailed coaching videos, which provide exercise demonstrations, so you can perform the workouts correctly.
These videos focus entirely on core and ab development and require ZERO equipment.
6-Week Done For You Workout Plan
This is the 6-week workout plan that follows the 3 Phase Formula.
The workouts have been strategically placed so that you can progress appropriately.
All the exercises for each workout are included, so all you have to do is follow along.
The Complete Fighter Abs Manual
This is a 70+ page manual in addition to the videos.
The manual lays out every exercise in the program
You will find explanations about how to incorporate the various exercises into your workout program.
BONUSES
Get Mobility Like a Fighter
These videos include a warm up routine and a series of mobility drills.
You will be introduced to some of the best mobility drills that fighters use themselves.
These drills are aimed at improving your flexibility and range of motion.
Training for mobility and flexibility is also a great way to reduce the risk of injury.
Supplement Guide
Andrew states that there's a lot of B.S. out there when it comes to supplements.
So, he'll introduce you to the best supplements that fighters take in order to recover properly from their training.
This will ensure that you do wish to take supplements you won't have to worry about getting scammed by supplement companies, plus proper recovery ensures that you get the most out of your training.
Fighter Abs and all the bonuses are available for just $15.
The program is sold via the merchant, Clickbank, which means it must adhere to their strict 60-day money back guarantee.
This means that you can purchase Fighter Abs, try the program out for two whole months, and if for any reason you're not satisfied simply request a refund.
====>GET RISK-FREE ACCESS TO FIGHTER ABS<====
Crawling Ab Workout By Andrew Raposo
My Fighter Abs Review – What Did I Think of Fighter Abs?
I'm always a little worried about what I'm going to find whenever I come across a program that specifically targets abs.
However, you quickly get to discover whether the program is any good or not based on the type of exercises and workouts that you'll be doing.
If there's a total focus on ab exercises and nothing else, the program is pretty much worthless.
With that said, if the program takes you through full-body workouts, conditioning, and total core exercises, then you're onto a winner.
Luckily, Fighter Abs falls into the second category.
The Good Stuff About Fighter Abs
In fact, I'm seriously impressed by the entire Fighter Abs Program, and I even loved the bonuses on offer too.
Andrew guides you through the major barriers to attaining six-pack abs in more detail.
I like how he really tries to hammer these points home.
Honestly, the workouts themselves are pretty awesome, and I think it's brilliant how Andrew has split these into 3 phases.
I completely agree that performing full-body workouts that really work at raising your metabolism is the best way to start burning body fat.
And in truth, you'll never see your abs if they're covered in a layer of fat.
Unfortunately, this is where most people go wrong.
There are some superb ab and core exercises in the second phase.
And I can tell you now, after trying some of the more advanced workouts I definitely had that ab "burn" going on.
This is when you know that it's working.
Plus, I'm a huge fan of conditioning work anyway, so phase 3 was perfect for me.
Additionally, I think the mobility drills among the bonus section are fantastic.
I've often spoken about flexibility and mobility being my weakness for many years, and this is something I have worked on tirelessly over the last few years.
All-in-all, I'm extremely impressed with the Fighter Abs Program.
Fighter Abs is For Everyone
Plus, I will say that you shouldn't be fooled into thinking that the program is specifically aimed at people who are fighters or those who want to get into the ring.
The Fighter Abs program can be used by ANYONE, irrespective of your current fitness levels.
There are regressions and progressions of most of the exercises.
So, it doesn't matter whether you're entry-level in terms of training, or advanced.
There's something here for everyone.
Was There Anything I Didn't Like About Fighter Abs ?
The only real issue I have with Fighter Abs is the sales page, but this is something I have come to expect nowadays.
I will also say that the sales page takes forever to load (well about 20 seconds if I'm being honest). This doesn't detract from the fabulous program, it's just a little annoying.
It is a little overhyped, but not as bad as some I have seen.
Plus, it shows that the Fighter Abs program has been reduced from $65 to $27 and now just $15.
This is a marketing tactic to make you think that you're getting a great deal.
However, as far as I'm aware, Fighter Abs has always been $15 and will remain at $15.
With that said, I'm a fan of the Fighter Abs program and if you want to finally produce those abs you've been dreaming of, this is the program for you.
I highly recommend Fighter Abs.
====>YES, I WANT ACCESS TO FIGHTER ABS NOW<====
Product Pros.
Fighter Abs focuses on full-body workouts, ab circuits, and conditioning, which is the best way to produce six-pack abs.
You will discover the various barriers that are holding you back from great abs and what you should avoid.
Andrew Raposo is a "real" fighter, so he knows exactly what it takes to produce a fantastic set of abs.
Fighter Abs is suitable for both men and women, of any age, and any fitness level.
The program comes with follow-along videos, as well as a 70+ page manual, and some great bonuses too.
Fighter Abs is available for just $15, which is an awesome deal for the amount of material you'll receive.
There is a 60-day money back guarantee if you're not satisfied with your purchase.
Product Cons.
As I say, the only thing I could really think of that is "bad" about Fighter Abs is the sales page, which contains some "hype" and "getting a great deal" marketing tactics.
However, this is part-and-parcel of many programs nowadays.
Final Thoughts
There's little more I can say.
Fighter Abs is an absolutely fantastic program.
If you're someone who wants their abs to show or would love to have that coveted six-pack, you'll be hard-pushed to find anything better than Fighter Abs.
I highly recommend Fighter Abs.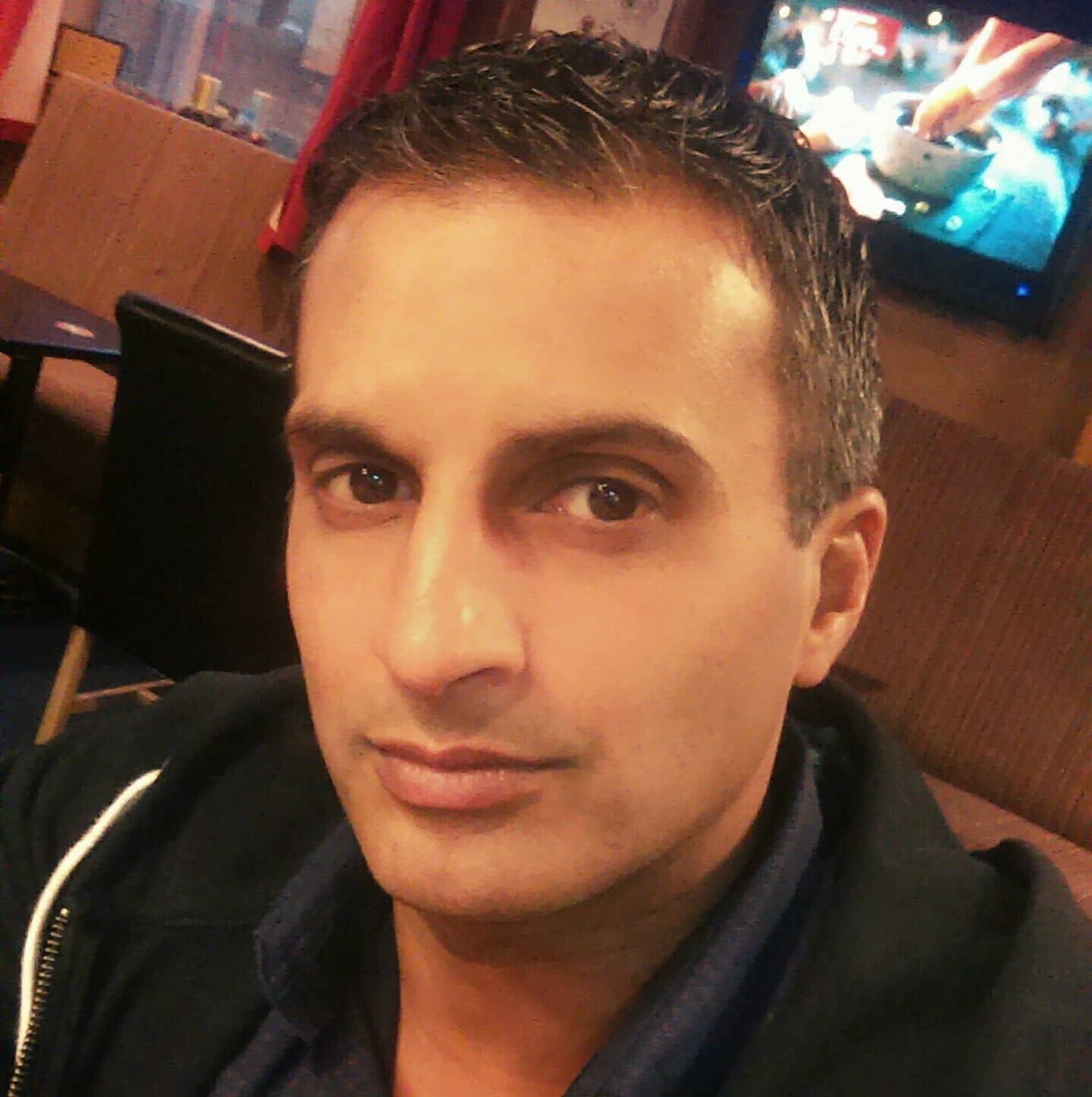 Hi, I'm Partha, the founder of My Bodyweight Exercises. I'm someone who's been passionate about exercise and nutrition for more years than I care to remember. I've studied, researched, and honed my skills for a number of decades now. So, I've created this website to hopefully share my knowledge with you. Whether your goal is to lose weight, burn fat, get fitter, or build muscle and strength, I've got you covered.