Welcome to my Firm and Tight Mini Band Workout Review.
Calling All Women (and in reality, men too).
Are you a busy, working mum who strives to keep in shape?
However, finding time to workout regularly can be a bit hit-and-miss.
And when you finally do find time to workout the last thing you want to do is go to the gym.
I mean, lifting weights isn't really your thing.
The workouts you try to follow all seem so complicated.
Plus, you feel out of place and intimidated in the gym, surrounded by grunting meathead guys and half-naked "Instagram model" girls.
Then the Firm and Tight Mini Band Workout Program could be just for you.
The program creator claims you can get flat abs, toned legs, tighten and tone those embarrassing flabby areas, while sculpting a sleek and sexy body.
Plus, you can achieve all of this from the comfort of your own home, with workouts as short as 10 minutes long, and all you need is your own bodyweight and a rubber band.
Sounds pretty far-fetched, right?
So, I had to investigate further and provide you with my Firm and Tight Mini Band Workout Review.
Firm and Tight Mini Band Workout Review
Affiliate Disclosure: Some of the links below are affiliate links, meaning, at NO additional cost to you, I will earn a small commission if you click through and make a purchase.
Product: Firm and Tight Mini Band Workout
Price: $19 (I'll show you how to get it for $9)
Website: firmandtight.com
Type of Program: 6-Week Mini Band Workout Program
Guarantee: 60-Day Full Money Back Guarantee
My Rating: 8.5 out of 10
What is The Firm and Tight Mini Band Workout Program?
I guess you could say the clue is in the name.
This is a 6-week workout program that focuses on using mini bands.
You will have access to upper, lower, and full body workouts to follow over the 6-week period.
There are both beginner and advanced workouts, and the program is mainly aimed at busy women, irrespective of your current age, fitness levels, body shape, or schedule.
With that said, from my own personal experience of using mini bands, I'd also like to extend this program to men as well.
I have certainly seen some fantastic improvements in my own body composition from using mini bands, but more on this later.
The Firm and Tight Mini Band Workout Program is available as an immediate digital download product, so you can get started straight away.
You will also receive instructions on how to progress after the initial 6 weeks of workouts, so you can continue to build strength and lean muscle tone.
===>GET ACCESS TO THE FIRM AND TIGHT MINI BAND WORKOUT<====
Who is the Face Behind Firm and Tight Mini Band Workout?
The creator of the Firm and Tight Mini Band Workout Program is Tonya Fines.
Tonya has a BSc in Physical Education, she is a personal trainer, mini band specialist, as well as being a coach at Critical Bench.
My regular readers will know of Critical Bench and their various coaches, as I have reviewed many of their products on this very website.
Just in case you weren't aware, Critical Bench is viewed as one of most trusted fitness and strength websites online, and they have been around for over 20 years now.
Tonya was born with degenerative disc disease and spina bifida.
Therefore, she had to find alternative ways to stay in shape without causing further stress or harm to her body.
Tonya has done the "gym thing", but she admits that as she has got older she felt that this wasn't the only option available to her (or you).
In fact, Tonya says that she often suffers with "gymtimidation", as the gyms she frequents seem to be overrun with "grunting meatheads and half-naked girls strutting around in yoga pants and crop tops" (her words, not mine).
Tonya is a mum of three with an extremely busy schedule, so she doesn't have as much time to train as she used to.
Plus, as a woman in her forties, she feels she is often judged by others in the gym environment.
And this is why she now focuses on mini band workouts.
====>CHECK OUT FIRM AND TIGHT MINI BAND WORKOUT NOW<====
How Does The Firm and Tight Mini Band Workout Program Work?
Tonya has named her system the "Targeted Triple Toning Method" or the T3 Method.
The 6-week program utilises mini bands to create a safe workout, that you can do in the comfort of your own home, which doesn't require any other equipment, such as weights.
Tonya understands that many of you may have used mini bands before, but apart from getting a decent "burn" in your arms and legs you're left feeling pretty disappointed with the results.
In fact, you'll often find various Instagram workouts to follow, or those on YouTube, or blog articles, but still you achieve no real results.
In truth, many of the workouts you will come across are produced by young girls, who are already in fantastic shape, and probably have great genetics to boot.
So, what may work for them won't work for everybody.
Unfortunately, by following the various toning exercises that they perform you're not going to get the body you desire.
Tonya promises by following her T3 Method you can expect:
A Flat and Tight Midsection
A Firm and Curvy Booty
Lean Arms and Strong Shoulders
Cellulite-Free Legs
A Slim Face and Thin Neck
The Hourglass Figure That You Desire
Tonya's T3 Method is aimed at avoiding the many mistakes that are typically made with mini band workouts, while focusing on the solutions to these errors.
Tempo Reps

– Most people will typically go too fast or too slow when performing mini band exercises
However, by specifically focusing on the three toning phases of each rep you will produce far greater results.
Let's take mini band squats for example.
You will go through the eccentric contraction, or lowering your body during the squat.
The static contraction, which involves a slight pause at the bottom portion of the squat. Some people completely miss this phase, which is a huge mistake if you're looking to get lean and toned.
Finally, there is the concentric contraction, which is when you return to the starting position of the squat.
Each of these contractions must be performed at a specific speed and tempo in order to produce a lean and sexy waist and legs.
You will of course learn this within the Firm and Tight Mini Band Workout Program.
Sequence – In order to produce the best results with mini band workouts the exercises should be performed in a specific order.
Unfortunately, this is where a lot of people go wrong.
In fact, there is a tendency to focus on the stubborn body parts first in the hope of fixing these troubled areas.
However, by doing this you could actually kill your progress and slow your metabolism right down.
This will have the knock-on effect of you burning less fat and not producing the results you were hoping for.
Tonya will show you how to target the larger muscles first before focusing on the smaller muscles, thus turning your body into a fat-burning machine.
This is how you'll finally achieve that sleek, sexy, and toned body that you're after.
Progressions – This is a form of "progressive overload", a term that some of you may be familiar with.
Basically, after a while your body becomes used to performing certain exercises, so your results start to plateau.
Therefore, Tonya will show you how to add the slightest bit of additional resistance every week, which will ensure that you get stronger and more toned with every workout.
The Firm and Tight Mini Band Workout Program comes with the following material:
Firm and Tight Mini Band Follow-Along Workouts
This is a series of instantly downloadable videos.
There are a total of 7 workouts.
Two for the upper body, two for the lower body, two full body workouts, plus a total body core workout, which specifically focuses on torching stubborn belly fat and shrinking your waistline.
The workouts will only take 10 minutes each to complete.
However, each video lasts for 25-30 minutes in order to properly guide you through each exercise, explaining why you're performing a certain exercise, plus ensuring that you're using perfect form.
BONUS
Posture Strengthening Workout
This free gift is aimed at helping you to improve your posture, which can actually make you look and feel more trim while improving your confidence.
It is often said that when we have bad posture, and are slouched over, we typically look about 2 inches shorter and 5 pounds heavier.
Plus, poor posture in many cases is the cause of neck and back pain, as well as poor sleeping habits.
The Firm and Tight Mini Band Workout Program is available for $19.
However, if you stay on the sales page for a specific period of time (I haven't quite worked out how long), scroll to the bottom of the page, and then back up to the top, you will see a $10 discount voucher appear on screen.
Simply click on the voucher, and you will be able to get your hands on the complete Firm and Tight Mini Band Workout Program for just $9.
The program is sold via the merchant, Clickbank, which means you are automatically covered by their 60-day money back guarantee.
====>TRY FIRM AND TIGHT MINI BAND WORKOUT RISK-FREE<====
3-Minute Lower Body Mini Band Workout
What Did I Think of Firm and Tight Mini Band Workout?
Firstly, as this is a program produced by one of the coaches at Critical Bench, I already had high expectations.
Suffice to say, I was not disappointed.
The program is specifically aimed at women, but I have my own experience on using mini bands.
I first started using them in August 2019, and my overall training completely changed for the remainder of the year as well.
If I'm honest, I mainly used the mini bands as part of my warm up.
Weirdly enough, Tonya mentions this in the Firm and Tight Mini Band Workout Program, and says that many people are missing out by not utilising mini bands to their full potential.
I typically completed a few circuits of side-to-side walks, squats, and hip thrusts.
I found this really warmed up my entire lower body and I could definitely feel the "burn".
However, I also noticed over a period of time that my lower body seemed to become far leaner, more toned, and firmer.
At first, I assumed this was due to the type of workouts I was doing.
I actually stopped using my mini bands for around 6-weeks at the beginning of 2020, and started to notice the difference, even though I was still working hard on my lower body with weights and other bodyweight exercises.
So, I for one can attest to the effectiveness of using mini bands.
With that said, once I checked out Tonya's program a whole new world opened up to me.
I suddenly realised how much I was missing out on.
All this time I was simply performing 3 basic exercises with mini bands, and achieving great results, but from watching Tonya's videos I definitely discovered there was far more to this.
The Firm and Tight Mini Band Workout Program is available on Amazon, and has now actually been converted to an Amazon Prime product as well.
However, it seems that it is on offer for $27.99 via these channels, plus there is NO additional $10 discount which you can get directly from the next page.
So, this is the only place that you will be able to purchase Firm and Tight Mini Band Workouts for $9.
If there is one complaint that I (and it appears a number of other people) have about the program is that Tonya mentions on the sales page (and the Amazon page) that there are 5 mini bands included free with your purchase.
With that said, she has quite clearly stated, "While stocks last".
I take it this means that she had access to a limited supply, which she gave out for free with each purchase.
The initial stocks have obviously depleted, but the sales page hasn't been updated to show this, which is a little misleading.
Nevertheless, a set of mini bands can easily be purchased for around $10, which is perfect because you receive a $10 discount when you purchase directly from this sales page.
All-in-all, I found the Firm and Tight Mini Band Workout Program to be fantastic and I certainly learned a lot from it too.
I highly recommend the program.
Product Pros.
The program is ideal for busy people who prefer not to use the gym.
Mini bands when used correctly have been proven to help burn fat and tone up the body.
You have access to a complete 6-week program with follow-along videos, as well as instructions on how to progress after this period.
You can perform the workouts in the comfort of your own home.
The program provides details of upper, lower, full-body and core workouts.
The creator, Tonya Fines, is part of the Critical Bench team, who are renowned for producing fantastic workout programs.
Firm and Tight Mini Band Workouts is available for just $19, plus you have the opportunity to secure a further $10 discount.
The program is covered by a 60-day money back guarantee.
I can personally vouch for the effectiveness of mini band workouts, especially the information you will learn from Tonya.
Product Cons.
The sales page still states that you will receive 5 Free Mini Bands with your purchase, however, this is no longer the case.
Final Thoughts
The Firm and Tight Mini Workout Program has been specifically marketed at busy women of any age, fitness level, irrespective of their current schedules.
However, in truth, I believe this is a great workout program for both men and women, and is ideal for anyone looking to burn body fat and get into great shape.
Plus, with the addition of a $10 discount, thus meaning you can get the program for just $9, this really is a no-brainer.
I highly recommend the Firm and Tight Mini Band Workout Program.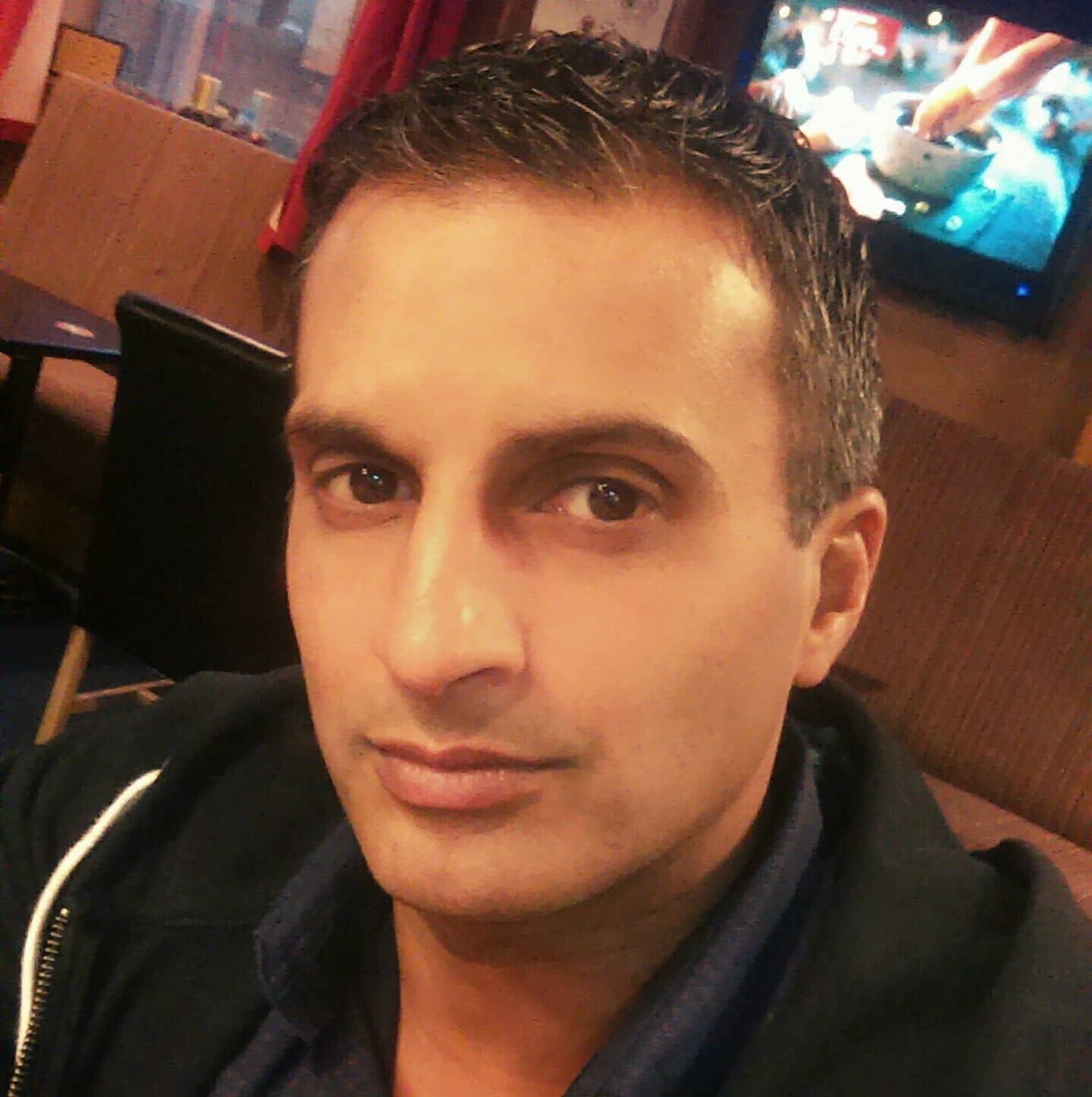 Hi, I'm Partha, the founder of My Bodyweight Exercises. I'm someone who's been passionate about exercise and nutrition for more years than I care to remember. I've studied, researched, and honed my skills for a number of decades now. So, I've created this website to hopefully share my knowledge with you. Whether your goal is to lose weight, burn fat, get fitter, or build muscle and strength, I've got you covered.