Welcome to my Flat Belly Fix review (or the 21-Day Flat Belly Fix as it often referred to).
I've actually ignored the Flat Belly Fix for quite a long time now, as I assumed it just wasn't going to be my cup of tea (no pun intended, as you will discover in a moment).
I mean much of what I know about the program goes against my own principles when it comes to diet, nutrition and weight loss.
However, the longer I ignored it, the more positive reviews I saw about the program.
In fact, the internet is awash with positive reviews of people claiming that the 21-day Flat Belly Fix has completely transformed their body, and indeed their lives.
So, I felt I really couldn't ignore the program any longer and it was time for me to review the Flat Belly Fix.
With that said, what you'll read over the next few minutes may surprise you, although I should say that this is merely MY honest opinion of the Flat Belly Fix, but based on decades of experience in exercise and nutrition.
The Flat Belly Fix Review
Affiliate Disclosure: Some of the links below are affiliate links, meaning, at NO additional cost to you, I will earn a small commission if you click through and make a purchase.
Price: $37
Website: theflatbellyfix.com
Type of Program: 21-Day Weight Loss Plan
Guarantee: 60-Day Full Money Back Guarantee
My Rating: 3 out of 10
What is The Flat Belly Fix?
The Flat Belly Fix is a 21-day weight loss plan.
The program focuses on a short morning workout that can be completed at home and doesn't require a gym membership or any expensive equipment (although the creator claims that exercise is a requirement for weight loss).
You will also be introduced to a new diet that is designed to help you lose weight quickly and efficiently.
The Flat Belly Fix provides you with an easy-to-follow, 21-day plan, which includes exercise guides, diet and nutritional guides, food listings, meal timings, recipes, and a whole host more.
The program is also a learning and reference resource, something that you can dip back into at any time in the future.
The aim is to give you all the tools and materials so that you can continue on your weight loss journey, once you have completed the initial 21-day period.
Who is Behind the 21-Day Flat Belly Fix?
The 21-Day Flat Belly Fix was created by Todd Lamb.
Todd is a former police officer with 17 years experience. In fact, he spent the majority of years in service as a SWAT team leader and a SWAT canine dog handler.
His background means that he had to be in great shape, although this didn't leave much time for working out, plus his nutrition needed to be on-point.
Todd actually created the 21-Day Flat Belly Fix through research, trial and error, as a way to help his wife lose weight and burn fat.
His wife, Tara, was also a serving police officer, and had been fit and healthy throughout her life.
However, an accident left her with many broken bones and crippling back pain.
This is when Tara's life completely changed and she went from having superb athletic abilities to sitting around day-after-day, and falling into deep despair and depression.
To top things off, she kept gaining weight, and no matter how hard she tried not to, the weight just kept piling on.
It was during a SWAT team raid and the use of pepper spray grenades that Todd had a "aha" moment.
This mainly revolved around the use of the spice capsaicin in pepper sprays, and it's nutritional abilities in terms of weight loss and fat burning.
The research Todd undertook led him to discover another spice, which was more widely available than capsaicin, and still contained the same amazing fat burning qualities.
And it was from here that the 21-Day Flat Belly Fix was born.
How Does the 21-Day Flat Belly Fix Work?
The main idea behind the 21-Day Flat Belly Fix is to start each day by drinking a specific tea.
The various natural ingredients you'll use in the teas are intended to flush out harmful toxins from the body, while raising the metabolism, thus putting the body into "fat-burning" mode.
You could in effect call this a detox tea that will help to improve your digestive system (which typically happens once you rid the body of harmful toxins), and it is this that makes it easier for you to lose weight.
Some of the tea recipes include cayenne pepper, which is the main spice that contains capsaicin, whereas others make use of turmeric.
Turmeric has long been used for its health and healing qualities, and it certainly has a metabolism-boosting effect on the body.
There are various other natural, readily available, ingredients you can use to make the various tea recipes including, ginger, cucumber, apple cider vinegar, lemon, mint, parsley, etc.
I wouldn't suggest just throwing all these ingredients together and hoping for the best, as who knows what type of concoction you may produce.
Todd reveals the best combinations of the many ingredients to produce some great fat-burning, detoxifying teas.
With that said, some of the ingredients required for the various tea and smoothie recipes may not be quite so easy to find.
The 21-Day Fat Belly Fix program also includes a workout protocol, which requires no more than 7 minutes exercise, 4-5 days a week.
You'll discover various fat-burning smoothie recipes that can be consumed as complete meal replacements.
The 21-Day Flat Belly Fix program comes with the following:
The 21-Day Flat Belly Fix System Digital E-Book
This is a PDF guide which covers much of what you have learned above.
Todd also discusses various subjects, such as the benefits of turmeric, the benefits of chai tea, green tea, grass fed butter, cinnamon, leptin and weight loss, insulin sensitivity, meal timings, food lists, and a whole host more.
BONUSES
7-Minute Flat Belly Protocol Digital E-Book
This is a PDF guide that Todd claims includes many of the "secret" methods he learned during his 17 years in elite law enforcement.
The workouts are as short as 7 minutes and only need to be performed 4-5 days a week.
The Flat Belly Fix Smoothie Recipes Digital E-Book
This is a PDF guide that will introduce quick, easy, and delicious smoothie recipes, which can be taken as meal replacements.
You will have a list of ingredients that you literally throw into a blender and have a ready-made meal in seconds.
Flat Belly Fix Elite Personal Coaching
Todd offers you one month of personal coaching with him and his staff.
Once you've signed up you'll also be added to his secret Facebook group and be able to liaise with like-minded people who are on the same journey as you.
The 21-Day Flat Belly Fix is available for $37.
The program is sold via the merchant Clickbank, which means it must adhere to Clickbank's strict 60-day money back guarantee.
This means you can purchase the 21-Day Flat Belly Fix, try the program out for two whole months, and if for any reason you're not satisfied simply request a refund.
What Did I Think of the 21-Day Flat Belly Fix?
Oh dear, where shall I start.
Okay, firstly I have rated the program 3 out of 10.
My initial reaction was to give it rating of 0 out of 10, or perhaps a 1 if I was feeling generous.
However, I took a step back and looked at this objectively.
This is marketed as a weight loss program, so I had to ask myself the question, "Would you lose weight with this program?"
The answer is Yes.
Therefore, I have upped my rating to a 3.
Nevertheless, this doesn't mean I'm recommending the product, and in fact I don't.
As for answering the question, "Is the Flat Belly Fix a scam?".
Well once again I had to be objective and say No, as you can lose weight using the system.
Right, so now I've got that out of the way it's time to tell you what I really thought about the 21-Day Flat Belly Fix
From the very second I landed on the sales page I was pretty much mortified.
In fact, I couldn't watch the video and listen to the utter crap that was being spouted, so I opted to read the text version (if you scroll down or attempt to leave the page you will get access to the text version).
Even Todd's voice (or quite clearly the voice of the paid voice-over actor) was extremely annoying.
Once I got the text version things didn't get much better.
It took me back a number of years to a time when copywriter's would simply make a sales page all doom-and-gloom, and see someone at their lowest ebb, until something miraculous occurs making everything alright in the world again, and then we all live happily ever after.
There is even the old marketing ploy of:
"I was going to sell my program for $197, then I decided this was too much and thought $97 was a fair price. However, I once again thought this was maybe a little expensive, so I finally settled on $77. BUT if you buy the program today (you must buy it today) I am willing to let you have the entire program for $37".
Don't fall for it.
The program was $37 on the day it was launched, and it's still $37 today.
Getting to the actual 21-Day Flat Belly Fix program, it is basically focused around consuming a detoxifying tea every morning, eating a high-fat, low-carb diet (think Paleo, Keto, etc.) and occasionally replacing a meal with a smoothie.
Todd even goes on to say that the various tea recipes he suggests are so "magical" that you don't even need to do any exercise or restrict any foods and you will still lose weight.
He even goes as far as to say you can expect to lose 1lb per day for each of the 21 days that the program covers.
Apparently, his wife Tara lost 23lbs in 21 days, and he also includes various photos of people giving "testimonials" who claim to have lost 12, 20, or 27lbs in just 21 days.
If I'm being completely honest, the most amazing thing about Peter's transformation is that he has managed to grow that much of a beard in 21 days (that's at least 6 months growth for someone like me), and don't even get me started on the "transformation" of his shorts.
Okay, let's get to the crux of the matter.
Yes, it is possible to lose weight by following a high-fat, low carb diet, but it certainly isn't sustainable and there are no long-term studies to prove it's efficiency (and health impacts) over a period of many years.
I would go as far to say that this type of diet may help you lose weight (and even body fat) initially, but it will wreak havoc with your metabolism.
Without a fully-functioning, high metabolic rate your weight loss and fat burning efforts will eventually stall.
Additionally, I'm not a fan of restricting or even completely cutting out entire food groups.
As far as I'm concerned we all need protein, carbohydrates, and fats in our diet.
Low-carb diets have become a massive thing over the past couple of decades, but in truth you can still lose weight, burn fat, and sculpt your ideal body by enjoying the right types of carbs.
I have even recently written a review of the High Carb Fat Loss Program, which I have rated at 8 out of 10, as I believe this is a far more sustainable and effective way to lose weight.
As for all this talking about teas that Todd seems to be forever going on about inside the program – I'm not saying that they're bad for you, and they can indeed help to cleanse your digestive system and have many health benefits.
With that said, Todd almost claims they are some type of magical and powerful elixir that will literally rid you of belly fat overnight.
You know as well as me, if it seems too good to be true, then it probably is.
As for the exercise program, once again there are certain merits to the short, sharp intense workouts, but in reality you'll need to be doing a little bit more.
Plus with your metabolism slowly fading away into obscurity due to the high-fat, low-carb diet (yes the teas will give your metabolism a slight boost, but there's only so much a cup of tea can do), so the type of exercise that would be better would be some form of strength training.
I would also say that the 21-Day Flat Belly Fix is a little thin on material.
The main guide (which is realistically what costs $37, as everything else is marketed as a "free bonus") is around 70 pages long, and barely stretches to 20,000 words. This is typically about the same as 7 or 8 of my articles on this website.
All-in-all, if you want to lose weight in 21 days, then it is possible.
However, let me save you some time and some money.
If you eat at a caloric deficit (eat fewer calories than you're burning a day) simply by eating slightly less and being more active on a daily basis, you will lose weight.
I find it somewhat incredulous that Todd only mentions eating at a caloric deficit once or twice in the entire program.
This is definitely not one for me and I DO NOT recommend the 21-Day Flat Belly Fix.
Product Pros.
You will lose weight if you follow the program, but it's not sustainable, so you will generally put the weight back on once you stop following the plan.
If you do decide to purchase the 21-Day Flat Belly Fix there is a 60-day money back guarantee.
Product Cons.
Lacking a huge amount of information about weight loss.
Focused on drinking a "magical" tea.
The diet you must follow is high-fat, low carb, which is certainly not sustainable in the long-run.
The exercise plan is sadly lacking and won't help you reach your body composition goals.
The sales page is overhyped, full of "old-school" marketing tactics, and basically very annoying.
All the positive reviews you will find everywhere are simply people trying to sell the product.
The program itself is very short on material for something that costs $37.
You will be restricting certain food groups, which is never a good idea if you want to follow a nutritious, well-balanced diet.
Final Thoughts
Of course, if you've heard many good things about the 21-Day Flat Belly Fix (which you probably have) then I can't stop you from purchasing it.
So, please go ahead and be my guest. However, remember you are covered by a 60-day money back guarantee, which means the program isn't all bad.
You can access the sales page here.
I just can't recommend the 21-Day Flat Belly Fix, as it goes against all of my principles.
At the time of writing this review I have only reviewed one other diet and nutrition program, High Carb Fat Loss, so it's difficult for me to give you a definitive alternative at this moment in time.
However, I will continue reviewing various diet and nutrition programs and will update this page accordingly.
Thank you for reading.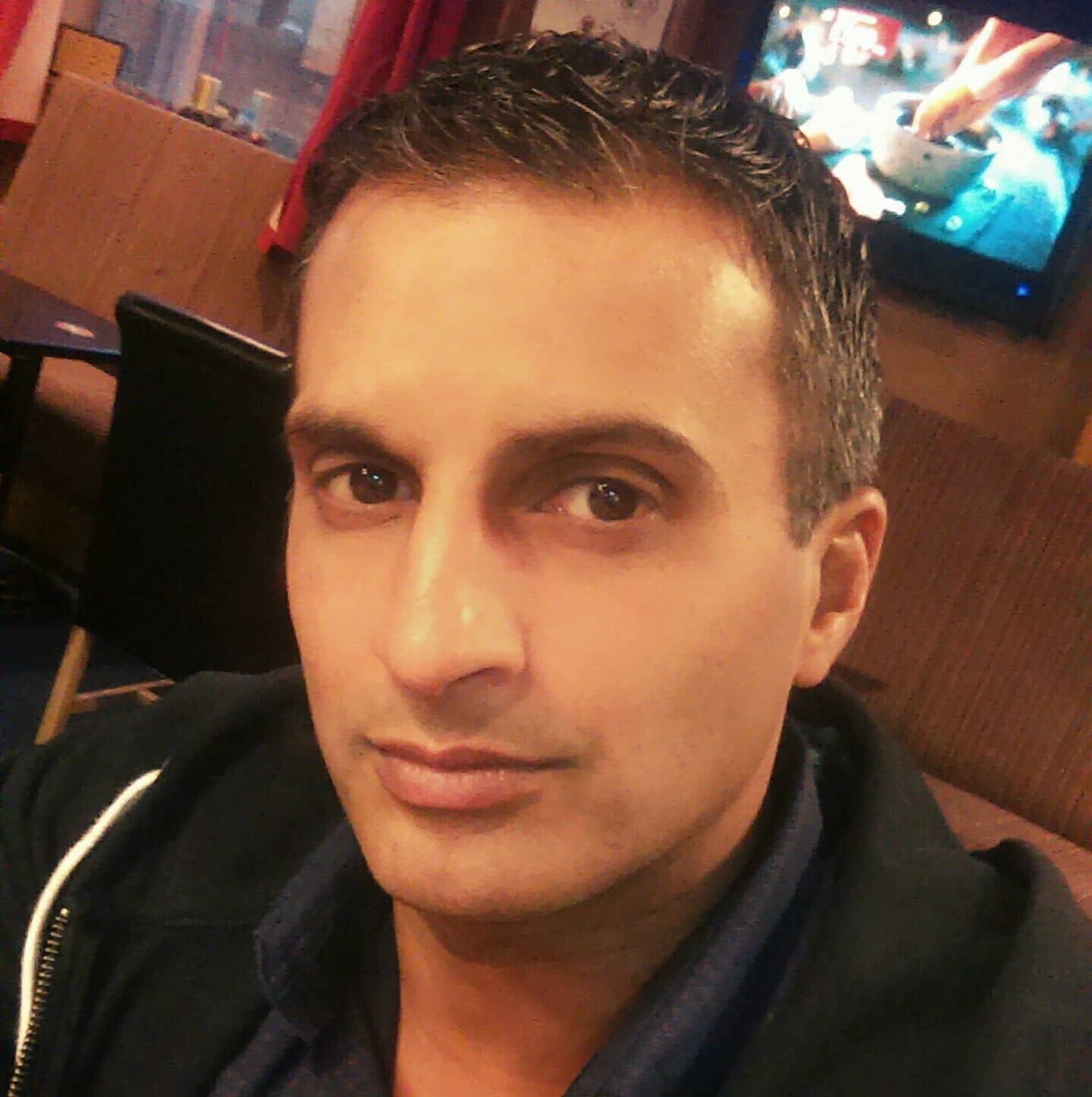 Hi, I'm Partha, the founder of My Bodyweight Exercises. I'm someone who's been passionate about exercise and nutrition for more years than I care to remember. I've studied, researched, and honed my skills for a number of decades now. So, I've created this website to hopefully share my knowledge with you. Whether your goal is to lose weight, burn fat, get fitter, or build muscle and strength, I've got you covered.