Welcome to my Forward Head Posture Fix Review.
Irrespective of how strong, fit and healthy you are, forward head posture is an issue that could be holding you back from achieving peak physical performance, as well as impacting on your energy levels and overall health.
I was astounded to learn that forward head posture affects anywhere from 66% up to 90% of the population in various countries around the world.
However, as many of us spend countless hours a day sitting at a desk craning over a keyboard, these figures make a lot of sense.
Even more so, is the fact that forward head posture has also been labelled as "Texting Neck".
How many of us have our head arched down looking at our smartphones numerous times a day?
Forward head posture can actually be the cause of many deeper, far more serious health problems too.
Furthermore, it is estimated that poor head posture can actually make you look 2 inches shorter and 10lbs heavier.
When I came across a program that claims to be able to fix this worldwide issue in less than 15 minutes a day, my interest was certainly piqued.
So, allow me to provide you with my Forward Head Posture Fix Review.
Forward Head Posture Fix Review
Affiliate Disclosure: Some of the links below are affiliate links, meaning, at NO additional cost to you, I will earn a small commission if you click through and make a purchase.
Product: Forward Head Posture Fix
Price: $9
Website: forwardheadposturefix.com
Type of Program: 6-Week Program to Fix Forward Head Posture
Guarantee: 60-Day Full Money Back Guarantee
My Rating: 9.5 out of 10
What is the Forward Head Posture Fix Program?
Forward Head Posture Fix is a 6-week program.
You will need to perform a total of 10 exercises, which won't take any longer than 15 minutes to complete.
The program has been designed to be used a minimum of 3 times a week for up to six weeks in order to receive the maximum benefit.
With that said, you can continue to use the program beyond 6 weeks and simply incorporate the exercises into your current workouts.
The Forward Head Posture Fix differs from the vast majority of posture and forward head posture programs.
Whereas most programs focus on static stretching, the Forward Head Posture Fix focuses on what is known as a "sequential flow".
This incorporates performing certain exercises and stretches in an exact order, which will literally unwind or unravel the neck and surrounding muscles.
====>GET IMMEDIATE ACCESS TO FORWARD HEAD POSTURE FIX<====
Who is The Face Behind Forward Head Posture Fix?
The Forward Head Posture fix was created by Mike Westerdal in conjunction with Rick Kaselj.
My regular readers will probably already be aware of who Mike is, and I have also mentioned Rick in passing before.
Mike is the founder of the internet's longest-standing strength site, Critical Bench.
I have actually purchased, used, and reviewed the vast majority of programs created by Mike and his team at Critical Bench.
Mike and his team have been producing exercise and nutrition programs for over two decades now, and I am yet to come across one that wasn't fantastic.
Rick Kaselj, MS, is a leading kinesiologist and injury specialist.
He also worked closely with Mike in creating the Unlock Your Hip Flexors program.
The idea for Forward Head Posture Fix came about when Rick visited Mike and his team at their offices for a meeting.
He was pretty appalled to see some of the fittest and most physically-primed trainers all slouched over their desks in the office.
Even though these guys are all pretty much at the top of their game in the Health and Fitness industry, they too had succumbed to extremely poor posture.
Rick actually spent 15 minutes with coach Chris Wilson, and had him perform the "unravelling sequence", and showed him how to improve his posture.
And it was from here that the Forward Head Posture Fix Program was born.
====>CLICK HERE FOR THE FORWARD HEAD POSTURE FIX PROGRAM<====
How Does the Forward Head Posture Fix Program Work?
The "average" head weighs approximately 10-12 pounds.
It is estimated that for every inch that your head is thrust forward from its natural position you are typically adding another 10lbs of stress to your neck, shoulders, back and spine.
This is why many people have that ugly "hump" just below the neck.
Basically, the body has to compensate for this "additional pressure" in some way, and this is actually achieved by a build-up of bone and fatty tissue in order to protect the spine.
However, forward head posture isn't just about being crouched over or having that ugly looking hump, there are more serious problems that you should be aware of.
These include:
Looking 10lbs heavier than you actually are
Looking 2 inches shorter than you actually are
Constant fatigue and a lack of energy
Noisy breathing
Snoring and sleep apnea
Asthma
Arthritis
Headaches and migraines
Lack of confidence
Impaired athletic performance
Pinched and trapped nerves
Decreased lung capacity
Decreased testosterone levels
Increased cortisol levels (which leads to fat storage)
Burdens your digestive system
In truth, this is just the tip of the iceberg when it comes to the problems that forward head posture causes.
You can check out the full list of ailments and conditions, which Mike has listed on the next page.
As mentioned, Forward Head Posture Fix is a 6-week program, which involves 10 separate exercises.
The exercises should be performed in a specific sequence, at least 3 times a week.
There are various techniques that Rick will introduce you to including:
Muscle Re-Education Drills
If you've had your head thrust forward for a number of years, thus carrying too much weight, then your neck and the surrounding areas are going to have to undergo some serious realignment.
So, Rick will provide certain drills which will re-educate the muscles so that your head once again takes up its right position.
Breathing Exercises
You can help to release tension in the neck, shoulders, back, as well as the entire body through a series of deep belly breathing exercises.
Mobility Exercises
The joints typically lock up the more your head moves forward.
You will discover certain mobility movements which will help to unlock the joints of the spine, thus decreasing stress and damage.
Deep Cervical Flexor Training
The cervical flexors are located at the back of your neck.
It is actually due to their weakness that the head drops forward.
There has been research which shows that by retraining the flexors you can restore overall balance to your head.
Self Massage
The muscles around the neck area will have become shortened over a period of time.
However, by using these therapeutic techniques you can relieve trigger points and lengthen the muscles once more.
Static Stretching
There is a place for static stretching when it comes to fixing forward head posture, however, it is important to complete these stretches in the correct order.
Postural Strengthening
All the above exercises will help to unravel the head, neck, and upper body by targeting the specific joints and muscles that have been affected by forward head posture.
So, it is important work on things to maintain your new, ideal, and beneficial posture.
The Forward Head Posture Fix will instantly improve your posture, thus providing you with greater strength, health and energy.
The Forward Head Posture Fix Program comes with the following material:
Forward Head Posture Fix DVD Video
Rick will demonstrate each of the 10 exercises that you will need to perform to fix forward head posture.
The video is actually split into 3 parts.
Part 1 is the coaching instructional video where Rick describes what each exercise is intended to do, as well as how to execute each exercise with the best form and also how you should feel throughout the movement.
Part 2 is a follow-along format, which allows you to perform the exercises at the same time as the videos without the explanations you will previously have learned.
Part 3 will include exercise swaps, as well progressions and regressions, just in case you need to make an exercise harder or easier.
Forward Head Posture Fix Manual
This a supplementary manual, which will go much further into detail about forward head posture.
You will learn about the underlying causes, the damage you are doing to your neck and spine by leaving this untreated, as well as the improvements you can expect to see.
You will also find detailed descriptions of each exercise along with images.
BONUSES
Lower Back Pain Lifestyle Audit
Many people who have forward head posture will occasionally experience lower back pain.
This is an information-packed video presentation which will identify the factors at home and at work that are potentially causing you lower back pain.
You will receive practical and smart suggestions inside this video that will help you to make small changes to your lifestyle, thus having a positive impact on your future health.
10 Best Natural Sleep Solutions
Forward head posture will often have an impact on the quality of your sleep.
You may currently experience mouth breathing, snoring, or sleep apnea.
Poor sleep is commonly associated with long-term health issues, although the Forward Head Posture Fix is specifically designed to fix the underlying issues that are causing you sleep problems.
This is a practical guide which will show you how to get the best night's sleep ever, thus giving you more energy and vitality, and all of this without any medication.
The Forward Head Posture Fix is available for just $9.
The program is sold via the merchant Clickbank, which means it must adhere to their strict 60-day money back guarantee.
Therefore, you can purchase the Forward Head Posture Fix, try the program out for two whole months, and if for any reason you're not satisfied simply request a refund.
====>YES, I WANT RISK-FREE ACCESS TO FORWARD HEAD POSTURE FIX<====
Exercises to Fix Forward Head Posture
What Did I Think of the Forward Head Posture Fix Program?
As I've mentioned in various reviews, if a program has been created by the team at Critical Bench then I have extremely high expectations.
I'm happy to say that the Forward Head Posture Fix did not disappoint.
In fact, I would even say that this is one of my most highly recommended programs, and something that everyone should be aware of.
You can see from the figures I quoted above that forward head posture is something that the vast majority of people suffer with, and often you may not even be aware of it.
Not only will it have an impact on your athletic performance, but also a terrible effect on your overall health.
More Than Just Static Stretching
The Forward Head Posture Fix is different to practically every single "posture improvement program" that I have ever come across.
Nearly every other program has a high concentration on static stretching, and will with no real order or sequence to the stretches.
This may provide some form of instant relief for a few hours, but it is doing nothing to cure the underlying issues.
This is where I found the Forward Head Posture Fix to be a cut above anything else I have come across.
The detailed explanations that Rick provides both in the videos and manuals really hit home just how important an issue this is to fix.
Plus, I am now far more aware of not only the causes of forward head posture, and of course how to correct the problem.
Not only was this a fantastic program to fix a worldwide problem, but I also found it to be extremely educational.
From a Personal Perspective
From a personal perspective, I can't wait to see what difference this makes in my training.
I can already feel with improved posture and vitality that I'm definitely going to be adding a fair few pounds to many of my lifts.
The Forward Head Posture Fix is also available for just $9, which in my mind is an absolute steal.
In fact, I was surprised at just how much information I received, especially when you consider that many other programs easily charge 4-5 times this price with literally nothing more than a few static stretches to follow.
My One Complaint
If I do have one complaint about the Forward Head Posture fix it is simply about the marketing tactics on the following page.
When you scroll down the page to make your purchase you will notice a countdown timer that tells you have 15 minutes to make your purchase at the "current price".
Basically, you are told that the price will revert to $50 after the 15 minutes.
This is something that you will find on various sales pages for many different types of programs and products nowadays, and is simply a way to rush people into making an immediate purchase.
However, if you simply refresh the page, the timer will once again start to countdown from 15 minutes.
So, there is no real hurry, the program will always be available for $9.
With that said, if forward head posture is an issue for you, or any of the above-mentioned conditions sound familiar to you, then you may as well go straight ahead and purchase the program.
As I say, this is the best posture program I have come across, it only costs $9, plus you have the luxury of a 60-day money back guarantee.
I highly recommend the Forward Head Posture Fix.
====>BUY THE FORWARD HEAD POSTURE FIX PROGRAM NOW<====
Product Pros.
The program has been created by the Critical Bench team, who are renowned for their fantastic health and fitness programs.
Forward Head Posture Fix has been produced in conjunction with Rick Kaselj, MS, who is a leading kinesiologist and injury specialist.
The program is instantly downloadable with both video and PDF guides.
You will receive bonuses aimed at improving both lower back pain, as well as the quality of your sleep.
You only have to complete the exercises for 15 minutes a day, and you will have overturned a long-term problem in just 6 weeks.
You can expect to have improved brain health, confidence, sleep, and athletic performance by following what you learn.
Forward Head Posture Fix is available for just $9.
There is a 60-day money back guarantee.
Product Cons.
The sales page tries to "rush" you into a purchase by telling you that you have 15 minutes to secure the current price, before it reverts to $50 – it won't, Forward Head Posture Fix will always be $9.
Final Thoughts
I am a complete fan of the Forward Head Posture Fix Program.
It's not something that I thought I'd ever really appreciate, but in the modern day-and-age, due to working on computers and using smartphones, forward head posture is an issue for just about anyone.
I love the simplicity of the program, but I also felt it provided me with a great deal of information and education.
Forward Head Posture Fix is something that I would highly recommend to everyone.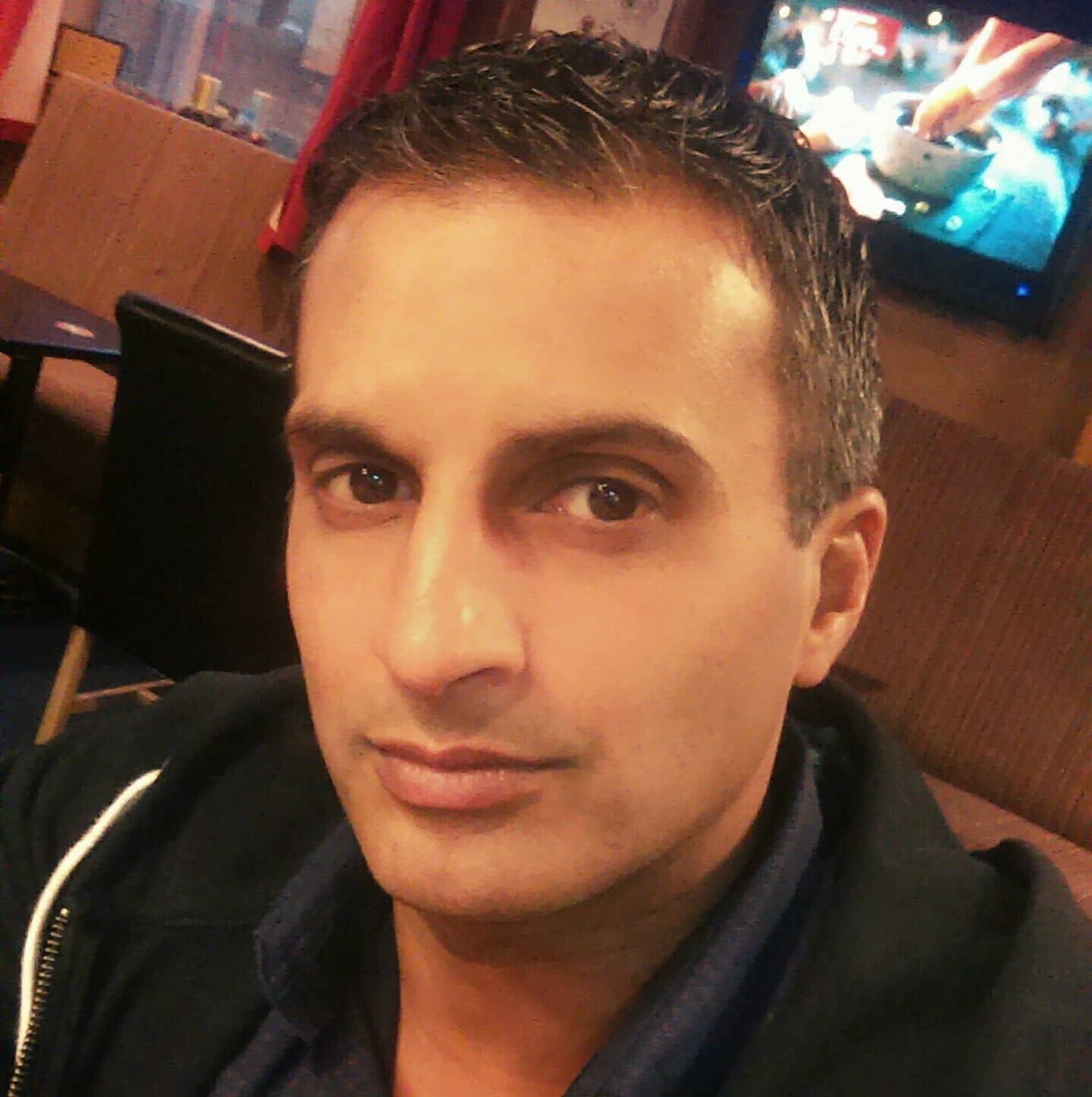 Hi, I'm Partha, the founder of My Bodyweight Exercises. I'm someone who's been passionate about exercise and nutrition for more years than I care to remember. I've studied, researched, and honed my skills for a number of decades now. So, I've created this website to hopefully share my knowledge with you. Whether your goal is to lose weight, burn fat, get fitter, or build muscle and strength, I've got you covered.