Welcome to my full body single kettlebell workout.
Today, as I write this, here in the UK we have entered our second lockdown period due to the Covid-19 pandemic.
We have been told that this lockdown will last for 4 weeks, although what actually transpires is yet to be seen.
I own a few pieces of equipment that I can use for training, but my specific aim for the next few weeks is to focus solely on one type of workout that utilises a single kettlebell.
The workout(s) are actually inspired by another very famous workout, however I have chopped it and changed it to suit my own needs.
I'd like to introduce you to the "original" workout that was the motivation for me, as well as the "challenge" format that my training will take on.
And of course, I'll reveal the actual workout I'll be doing, as well as including a few videos of some of the exercises.
Enjoy.
Full Body Single Kettlebell Workout
The 30-Day Challenge
The first lockdown period in the UK lasted for about 4 months until the gyms opened again and I went back to a more "normal" way of training.
Nevertheless, during the March-July lockdown I went through various exercise routines that were typically focused on bodyweight training, kettlebell and sandbag workouts, medicine ball training, sprints, and I even did the occasional run (I'm not a fan just in case you weren't aware).
However, with the change in the weather, and the fact that winter is fast approaching I wanted a more indoor, at-home feel to my workouts.
I own a 20kg kettlebell and I often complete 30-day challenges, not just for exercise you understand, but for other areas of my everyday life that I wish to focus on as well.
So, this seemed like the perfect opportunity to complete a 30-day challenge with a single kettlebell workout.
The 30-day challenge is typically repetitive in nature and will focus on one specific workout that you complete every single day for 30 days.
You can also change things around a little to suit your own needs (which is what I've done with my 30-day challenge).
I've also used this type of format for just one particular exercise, and during lockdown number one I completed 100 burpees every day for 30 days.
Well, in truth, I ended up doing 40 days in a row, but I am a little obsessive by nature.
Additionally, my 100 daily burpees were "extra" and completed whether I was doing a full workout that day or not (see, I told you, obsessive).
Therefore, to (almost) tie in perfectly with our current 4-week lockdown (hopefully) I wanted to complete a 30-day challenge that involved my one-and-only kettlebell.
RELATED====>CORE Kettlebell Challenge Review
The Inspiration Behind My Single Kettlebell Workout
The inspiration behind my next 30 days was the now famous 10,000 kettlebell swing workout first introduced by the
legendary Dan John.
The workout involved completing 10,000 kettlebell swings over 20 workouts within a 4-week period.
You should workout 5 day a week, completing 500 kettlebell swings per day.
In addition to kettlebell swings you will also need to complete either 30 or 60 reps of another exercise.
This would ensure that pretty much every muscle in the body was being worked in some way over the 4 weeks (or exactly 30 days if you followed the program to the letter).
With that said, the kettlebell swing is probably one of the greatest full body exercises there is.
Just a single kettlebell swing will primarily target the core, glutes, hips and hamstrings, as well as having a secondary effect on the delts, traps, lats, forearms, and even some impact on the pecs and quads.
Let's not forget the massive effect that high-rep kettlebell swings will have on the grip.
A stronger grip will mean that you should see dramatic improvements in the "big lifts" once we eventually get back into the gym.
Grip strength also happens to be a sign of good health, and is linked to longevity, as well as a lower risk of cardiovascular disease and many other conditions.
Now that's what I call a full body workout.
Anyway, Dan's 10,000 kettlebell swing workout was as follows:
You should complete the workouts in a 2 days on, 1 day off format.
The additional exercises would be goblet squats, dumbbell (or kettlebell) overhead press, parallel/straight bar dips, and pull ups, but all performed with very low reps merely for maintenance purposes.
The kettlebell swings would be split up with the maintenance exercises interspersed among the swings.
Men should use a 24kg kettlebell and women 16kg.
All the maintenance exercises would require 1,2, and 3 reps to be performed in-between swings (based on your 5-rep max weight), except for dips which would be 2,3, and 5 reps.
So it would look something like this:
10 Kettlebell Swings
1 Goblet Squat
15 Kettlebell Swings
2 Goblet Squats
25 Kettlebell Swings
3 Goblet Squats
50 Kettlebell Swings
You would then rest for up to 2 minutes and repeat another 4 times (5 sets in total), thus giving you a total of 30 goblet squats and 500 kettlebell swings at the end of the workout.
The following day you would replace the goblet squats with dumbbell overhead presses, and the day after that would be a rest day.
Then a day of swings and dips (remember the extra reps for dips), the day after would be swings and pull ups, followed by a day of rest, and then repeat the whole process again until you have finally completed 10,000 kettlebell swings over the course of a month.
You can check out Dan's full 10,000 kettlebell swing article here.
Now me being me, I've completed this workout before, and just as Dan has described in his article I certainly went through an amazing body transformation in just 30 days.
Anyone who tries this workout will typically lose an inch or two off their waistline, plus you'll definitely look a lot more athletic due to all the glute, hip and trap work.
With that said, I wanted to do something a little different this time.
I still wanted to have a major focus on kettlebell swings, but I didn't really have the required equipment at home to complete my 5-rep max of the other exercises.
Additionally, I wanted to workout for 30 days straight (no rest – remember "obsessive"), plus I only wanted to use a single kettlebell and nothing else.
RELATED====>CORE Kettlebell Challenge Review
The 10,000-Rep Kettlebell Swing Challenge
My 30-Day Single Kettlebell Workouts
Okay, so it's time to introduce the workouts I'm going to do.
These are very much conditioning workouts, so I accept that I may lose some strength over the next 30 days.
However, in truth my body is feeling a little bashed up with all the heavy weights I've been lifting over the past couple of months.
With that said, I did have a complete week off from exercise around 3 weeks ago, so I don't feel too bad.
I haven't ironed out the kinks completely, as I feel the kettlebell workouts I'm going to do could have a little more lat and unilateral leg involvement.
However, I typically do a lot of pull up and chin up variations anyway, as well as training my lower body specifically at least 2 days a week.
So, having a bit of a rest from these will probably do me good.
My first workout, which I actually completed this morning was as follows:
I completed this mini-circuit a total of 10 ten times.
Therefore, that totalled 50 shoulder presses each side (100 in total), 150 goblet squats, and 300 kettlebell swings.
Including my warm up and cool down stretches I completed the workout in 47 minutes.
Immediately afterwards I went for a walk for an hour (you'll learn that I love walking and I still class it as probably the best exercise ever).
Done.
Tomorrow's workout will be:
10 decline push ups
10 bent-over rows with each arm
30 kettlebell swings
Once again I will complete this mini-circuit a total of 10 times.
Therefore, a total of 100 push ups, 100 bent-over rows with each arm (200 in total), and 300 kettlebell swings.
I am then simply going to alternate between these two workouts (followed by an hour's walk each time) for the next 30 days.
The actual workouts only take around 35 minutes (not including warm up and cool down) and set me up nicely for the day ahead.
I actually felt great this morning following my workout and full of energy, although I know this is only day one.
By the end of 30 days I will have completed a total of 750 shoulder presses with each arm (1,500 in total), 2,250 goblet squats, 1,500 bent-over rows with each arm (3,000 in total), and 9,000 kettlebell swings.
As you can see that's a huge number of reps and therefore I wouldn't recommend this type of workout for everyone.
However, I know it's well within my capabilities, although towards the middle and the end of the 30 days I may have a "wobble" or two.
The thing I love about 30-day challenges such as this one is that not only is it a test of the body, but also the mind.
More often than not, you'll go through times when you just don't feel like yet another day of the repetitive nature of the exercises, or perhaps your body's aching and you just can't face it.
But, I'll soldier through and get it done.
I'm hoping at the end of 30 days that the gyms may open again, although I'm prepared for it if they don't.
I can see myself taking about 4 or 5 days of complete rest afterwards, or probably just continuing my morning walk, but nothing else.
I'll look to focus on the "big lifts" when I go back to the gym, and if we're still at home then I'm going to try a 30-day sandbag workout challenge.
RELATED====>Sandbag Workout Routines
How to Perform the Kettlebell Row
My Lockdown Single Kettlebell Workout – Update (Day 6)
I'm 6 days into my 30-day challenge, or basically 20% of the way through, so I thought this would be a great opportunity to give you an update on my progress.
I've now completed the 2 workouts three times each.
Workout number one (presses, goblets squats, and swings) definitely felt more difficult and I was sweating a lot more by the end of the workout.
It also happened to take on average around 5-6 minutes longer to complete.
Initially this may sound strange, as workout one actually has 50 total reps LESS than workout two, but I feel it has more to do with the difficulty and overall conditioning of the exercises.
Firstly, pressing a weight overhead will always be harder than rowing with the exact same weight.
Admittedly, I am rowing double the amount of reps, but a single-arm row with a 20kg weight would typically be more of a warm up for me.
So, more difficulty will typically equal longer time taken, e.g. more rest between sides and before moving onto the next exercise.
Additionally, I tend to always pause at the bottom of any squat that I perform for around 2-3 seconds.
This has just become a natural habit for me – I feel it ensures that I lower myself correctly into the squat position, plus that pause at the bottom really makes my quads and glutes work hard as I push back up.
Another thing that I have mentioned many times before, is that the largest muscles are in the lower body.
So, working the largest muscles not only gives you the greatest rewards (in terms of fat loss, muscle gains, metabolic boost, etc.), but it's also going to be more difficult (hence the workout taking longer and me sweating more).
Basically, if you want the best results from your workouts in the least amount of time possible, work the lower body (and this includes if you want a leaner and more muscular upper body).
Give those quads, hams, and glutes a really good workout and you can thank me for it later.
RELATED====>Unlock Your Glutes Review
I actually changed things up a little today.
I'm not going to say workout two was "easy" (decline push ups, rows, swings), but I certainly sped through it the first couple of times without any real problem – 29 minutes.
I thought that single-arm rows and kettlebell swings may cause a grip issue, but separating the exercises with decline push ups counteracted this.
Now, initially I thought this may work out quite well. I could have one workout that was quite taxing in terms of conditioning, whereas the other felt more like an "easy" day.
However, I know exactly how my mind works, and I knew I'd start to despise the slightly "harder" workout and even perhaps come up with excuses to cut corners.
I thought about swapping exercises, but the issue of grip came up again – single-arm presses, followed by single-arm row, followed by swings. 
Okay, it probably wouldn't be a cause for concern with a 20kg kettlebell, but I liked the format that I was currently using.
Therefore, in the end I changed the decline push ups to 12 reps of spiderman push ups and I increased the rows to 12 reps either side.
I completed this morning's workout in approximately 33 minutes, so more-or-less the same time as workout one.
I was definitely sweating a little more (although I don't think I rested for longer than 20 seconds at any time during the entire workout), but it still didn't feel like quite as much conditioning as workout number one. 
And this is taking into consideration that workout one (more lower body work) is 550 reps in total compared to the 660 reps of workout two (once again the advantages of doing more lower body work).
But, for now it will do for me.
After 6 days I'm happy to report I feel fine.
No aches or pains, no grip issues, I feel alert and energised after my workouts (how you're supposed to feel).
Obviously it's too early to talk about any changes/improvements in body composition, but I can definitely feel something is going on.
It's hard to describe, but I already feel a little "tighter" and "solid". I'm probably not, but it's just that "feeling".
Does anyone else get what I mean by this?
LOL.
Anyway, I'll be back with another update in a few days time.
Spiderman Push Ups
Final Thoughts
So, there you have it – the full body single kettlebell workout that I'll be completing over the next 30 days.
Admittedly, this isn't for everyone, and I advise caution if you wish to follow this workout or even attempt Dan John's 10,000 kettlebell swings.
You can of course change the rep and set-schemes depending on your own strength and fitness levels.
What I will say is that a focus on kettlebell swings, and these types of circuits will have untold benefits.
I often look at various pieces of equipment and typically label one exercise as the "best".
And in my mind (and probably many other people's) the swing is the king of all single kettlebell exercises.
In terms of conditioning, fat loss, athleticism, grip strength, muscle recruitment, and whittling down your waistline you'd be hard-pushed to find a better exercise.
So, this is me for the next 30 days, but what about you?
I'd love to hear from you guys and gals.
Have you ever tried 30-day exercise challenges?
Have you ever completed the 10,000 kettlebell swing workout?
Drop me a line in the comments section below and I'll be sure to get back to you.
Thank you for reading.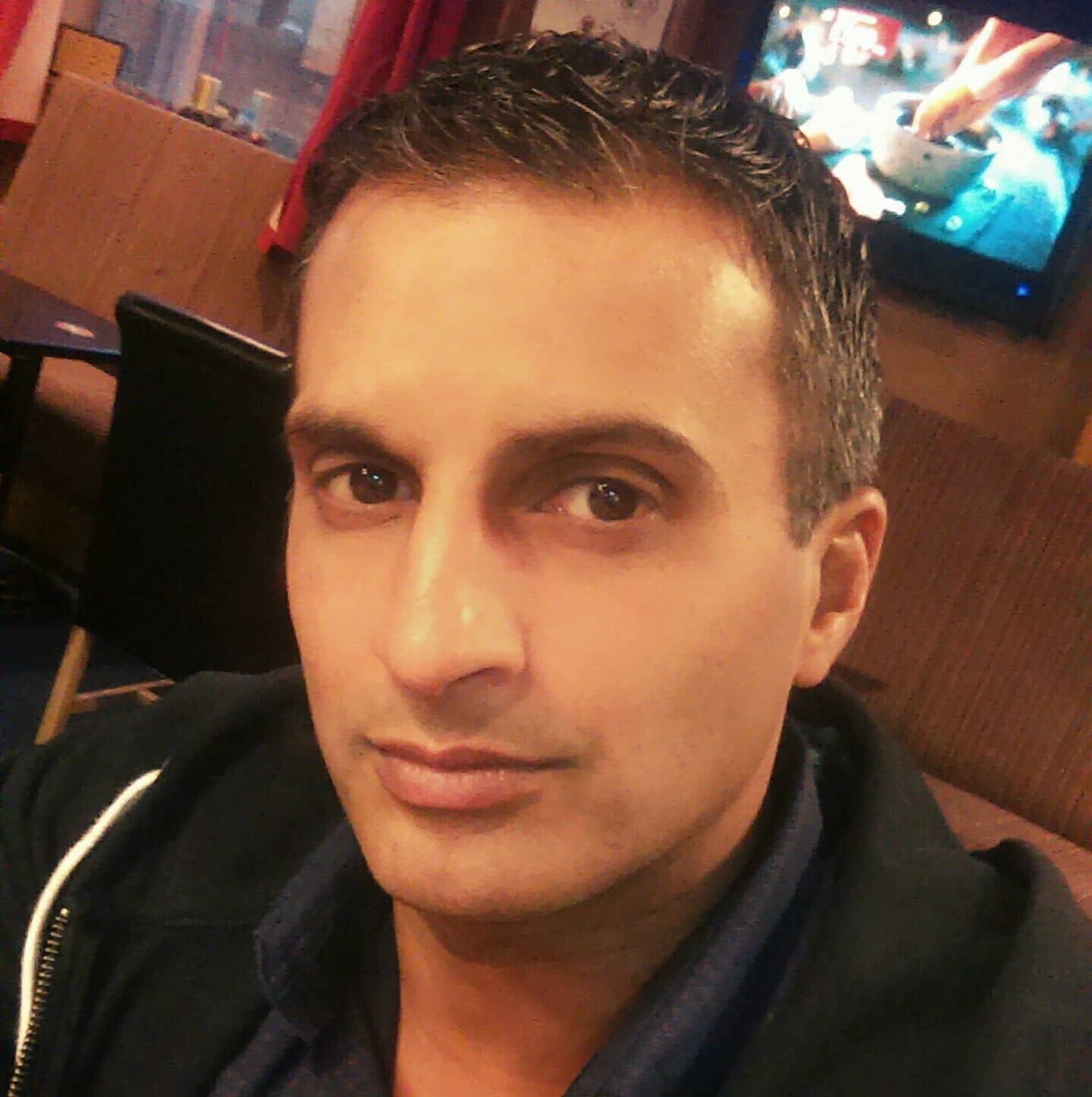 Hi, I'm Partha, the founder of My Bodyweight Exercises. I'm someone who's been passionate about exercise and nutrition for more years than I care to remember. I've studied, researched, and honed my skills for a number of decades now. So, I've created this website to hopefully share my knowledge with you. Whether your goal is to lose weight, burn fat, get fitter, or build muscle and strength, I've got you covered.