Welcome to my HFT2 System review.
Have you spent months, maybe years, trying to increase your muscle growth without much success?
You typically change your set and rep schemes, and even the exercises you're doing, but to no avail.
Unfortunately, for many of us we generally follow workout programs designed by people who have a far easier time building muscle than we do.
So, what's the solution?
It appears that there is a concept that even Arnold Schwarzenegger used to grow what he termed his "pathetic" calves into one of his best body parts.
With that said, this training concept was probably figured out by many lifters before Arnold, but no-one had actually ever "put it down on paper".
High Frequency Training (HFT) was first written about in 2005, inspired by a performance by Cirque du Soleil's Alexis Brothers back in 2001.
The initial HFT program was released in 2012.
However, through endless experimentation with private clients over the next few years, the creator has come up with a new system that he claims can literally double your muscle growth.
I decided to investigate further and provide you with my HFT2 System review
HFT2 System Review
Affiliate Disclosure: Some of the links below are affiliate links, meaning, at NO additional cost to you, I will earn a small commission if you click through and make a purchase.
Product: HFT2

Price: $59
Website: hftmuscle.com
Type of Program: High Frequency Training For Extreme Muscle Growth
Guarantee: 60-Day Full Money Back Guarantee
My Rating: 8 out of 10
What is the HFT2 System?
HFT2 is a high frequency training muscle-building plan.
It includes two 12-week full-body training programs.
One of the programs is designed to be used if you wish to target a specific muscle group, e.g. biceps, pecs, glutes, etc.
Whereas the other training plan allows you to add lean muscle to all your major body parts by using three unique training methods.
The HFT2 System is ideal for both men and women, and you have the ability to pick and choose the right training plan for you, based on your goals, e.g. a more shapely behind, firmer thighs, larger biceps, or simply a more muscular body.
The HFT2 System incorporates four full-body workouts a week, which each take around 45 minutes to complete.
====>CLICK HERE FOR IMMEDIATE ACCESS TO THE HFT2 SYSTEM<====
Who is The Face Behind HFT2 (High Frequency Training)?
The creator of the original High Frequency Training, and now the HFT2 System (as well as the author of the famous 2005 HFT article), is Chad Waterbury.
Now, for me, Chad is somewhat a legend (and I'm sure to many, many other people too).
Chad is a professional trainer, although I first came across him via the T-Nation website.
I'll openly admit that T-Nation is my "go-to" place for great information about exercise and nutrition, and I have been actively reading articles, watching videos, and shaping my workouts around whatever I've discovered on the website for many years now.
I think I first came across T-Nation in 2005, although it has been around for a lot longer than that.
T-Nation has the tagline, "The World's Largest Hardcore Training Site" and I can attest to the fact that the content created by their "Expert Authors" is some of the best information about training you will EVER read.
Chad just so happens to be one of their Expert Authors, and you can check out the 145 (and counting) articles he has written here.
Chad is viewed as an authority in Health and Fitness circles and is greatly respected by some of the biggest names in sports and training.
====>GET RISK-FREE ACCESS TO HFT2 TODAY<====
The Origins of Chad Waterbury's High Frequency Training
Chad started experimenting with high frequency training in 2001 after watching the Alexis Brothers perform in Cirque du Soleil's Mystere.
You can check out the video below of the brother's awesome physiques, training routines, and their "circus-based" performance – plus don't forget the brothers were both approaching 50 years of age at the time the video was made.
The brothers basically broke every fitness principle ever written.
Basically, their training frequency and recovery seemed beyond normal human capabilities.
Just one of their performances would break any mere mortal, but these guys were performing 10 shows a week.
They are literally the embodiment of high frequency training.
The main principle behind high frequency training is that certain muscles need far more volume in order to grow.
Chad uses the example of boxing for 60 minutes a week, which won't produce great shoulder development, but boxing 6 times a week for 30 minutes each time would definitely do the trick.
Going back to Arnold, this is actually how he grew his now-famed calves, by training them six times a week.
Now this is all well-and-good, and you may think that you have cracked the code to huge muscle gains.
So, you're now just going to train your lagging muscle groups six times a week.
Firstly, there's not many people on this earth, the Alexis brothers and Arnold aside, who could recover from the bashing that the central nervous system would take from this type of training.
Okay admittedly, gymnasts, boxers, sprinters, etc. typically train the same muscles day-in day-out, but these are professional athletes, and they are certainly supplementing their growth and recovery.
Additionally, if just working a muscle group more frequently is all that was needed for spectacular growth then all marathon runners would have some seriously impressive glutes and calves.
No, high frequency training requires a specific set of guidelines in order to stimulate the largest muscle fibres, and it is these principles that you will learn inside the HFT2 System.
Alexis Brothers 40th Anniversary Celebration
How Does The HFT2 System Work?
Following on from the success of the original HFT System created in 2012, Chad still felt there was something missing.
However, he received a massive amount of feedback from people who had tried the program, plus he worked relentlessly on the principles with his private clients.
From here he created a new 3-pronged attack that would stimulate insane muscle growth, whether you want to focus on a specific body-part, or the entire body.
The HFT2 System doesn't require any special equipment.
As mentioned, the program is based around four 45-minute workouts a week that focus on using your own body weight, and very basic weights, such as dumbbells, kettlebells, or a barbell (basically you can pick and choose what equipment you prefer to use).
Part of the program does involve rings, although not many of us will typically have access to this equipment, so there are alternative exercises outlined in the program.
In fact, you can actually just follow the bodyweight section of the program if you don't have access to any equipment, and still produce some spectacular muscular gains.
The HFT2 System comes with the following material:
HFT2 Manual
This is a 131-page instantly downloadable PDF manual that covers pretty everything you will need to know about building muscle.
And when I say everything, I mean EVERYTHING.
This is the highly-respected Chad Waterbury we're talking about here, and he certainly leaves no stone unturned.
The HFT2 manual includes the two 12-week full-body programs.
As mentioned, you can follow a specific plan to build muscle across your entire body or simply target one specific area.
The programs will also link out to videos of each exercise so you know exactly how to complete them with perfect form.
HFT2 Videos
You will find a total of 38 instructional videos, which take you by the hand and guide you through every single exercise.
You are also likely to find various exercises (as well as set and rep schemes) that you've never seen before.
You can view all the videos on a Mac or PC, laptop, tablet, or smartphone.
HFT2 Training Logs
You will receive training logs for every program, whether your focus is full-body or a specific muscle group.
These are printable workout logs that allow you to track your progress as you make your way through the 12-week program (and tracking your progress is a must if you're looking to add slabs of lean muscle).
BONUS
Chad is also including the entire, original HFT program when you purchase HFT2, so you're getting 2 programs for the price of one.
The HFT2 System is available for $59.
The program is sold via the merchant, Clickbank, which means it must adhere to their strict 60-day money back guarantee.
This means you can purchase HFT2, try the program out for two whole months, and if for any reason you're not satisfied simply ask for your money back.
====>CLICK HERE FOR IMMEDIATE RISK-FREE ACCESS TO HFT2<====
What Did I Think of HFT2?
I'm someone who has read a great deal of Chad Waterbury's articles over the years, and I've tried many of his workouts.
So, I know for a fact that the information he provides definitely works.
HFT2 is no different and the exercise principles you will be introduced to in the program will definitely lead to muscle growth, as well as focusing on proper recovery as well.
I can tell you now, HFT2 isn't for the weak-willed though.
This is a seriously tough program, but if you want to stimulate more muscle growth than you've ever had before, it will require hard work.
However, remember this isn't simply about "overtraining" a muscle and simply doing the same exercises, or the same set and rep schemes, over and over again.
You just won't produce the desired growth this way.
High frequency training can also be used alongside your normal training routine if your focus is one specific muscle group.
Allow me to give you a very basic example of how Chad's high frequency training works (although there is MUCH more to it than this)
You can use HFT2 to potentially double your number of single-set pull ups within a short period of time.
However, the amount of HFT work you complete will depend on how many reps you can currently do.
If your pull ups are currently in the 6-9 range, you will need to complete 2 sets to failure (as many reps as you possibly can with perfect form).
You will do this 5 days a week, 3 days in a row, one day's rest, 2 days in a row, another day's rest. That's week 1 completed. You will need to do this for a 4-week cycle.
However, if you are able to perform 10+ pull ups then you will only need to do one set to failure, but 6 days in a row before taking a day's rest, and then starting the following week all over again.
Once again you do this for a 4-week cycle.
At the end of 4 weeks you take 3-4 days complete rest from exercise.
After your few days rest it's time to retest your maximum pull up rep performance.
Many of Chad's clients found that they doubled their reps at the end of the month, and you can just imagine the insane muscle growth they achieved from training this way.
As I say, this is a very basic example of how HFT2 works, and there's certainly a lot more to it than this.
Firstly, there will be days when you are unable to perform as many pull ups as the previous day, and whereas this can be frustrating, Chad will get you to focus on proper daily nutrition and recovery inside the program.
A muscle-gaining nutrition cycle and good sleep is an essential part of packing on more muscle, but you will learn about this inside HFT2.
Additionally, high frequency training is more about training the right motor pattern, rather than the muscles, so simply cranking out endless pull ups won't actually see you increase your reps over a 4-week period, or your muscularity for that matter.
This is why it's so important to follow the exact advice that Chad's provides inside HFT2.
All-in-all, I think HFT2 is a fantastic program and I would normally say this is a 10/10 program.
However, I've rated it as 8 out of 10 based solely on the price of $59.
In comparison to many other workout programs this is fairly expensive, although not many other programs have Chad Waterbury's name to them.
If you're looking for insane muscle growth and you want the backing of one of the most well-known and respected professional trainers there is, then I highly recommend the HFT2 System.
====.YES, I'D LIKE ACCESS TO HFT2 NOW<====
Product Pros.
The HFT2 System is created by the legend, Chad Waterbury.
The program can be used by both men and women.
HFT2 is focused on insane muscle growth, but the principles laid out in the program can actually help you achieve whatever body composition goals you have.
You can focus on the full-body muscle growth or just a certain muscle group.
There are two 12-week full-body workouts to follow, once again depending on your specific goals.
The workouts within HFT2 only take 45 minutes, and for the full-body program you only need to train for four days a week.
The exercise protocol has a proven success rate and is something that the great man, Arnold Schwarzenegger has followed.
The HFT2 System is instantly downloadable and contains a 131-page e-book, 38 instructional videos, as well as printable training logs.
The original HFT program is offered as a bonus when you purchase HFT2.
The HFT2 System comes with a 60-day money back guarantee.
Product Cons.
I consider the program to be slightly expensive at $59, although you have to take into consideration that it is created by the professional trainer and workout legend, Chad Waterbury.
Final Thoughts
The HFT2 is ideal for anyone who has been struggling to pack on lean muscle, irrespective of how long you've been training.
Chad is considered to be one of the greatest and best-known names in the Health & Fitness industry.
Therefore, you can guarantee that anything he creates will be of the highest quality.
Whatever your body composition goals, Chad and the HFT2 System can definitely help you achieve them.
Therefore, I highly recommend HFT2.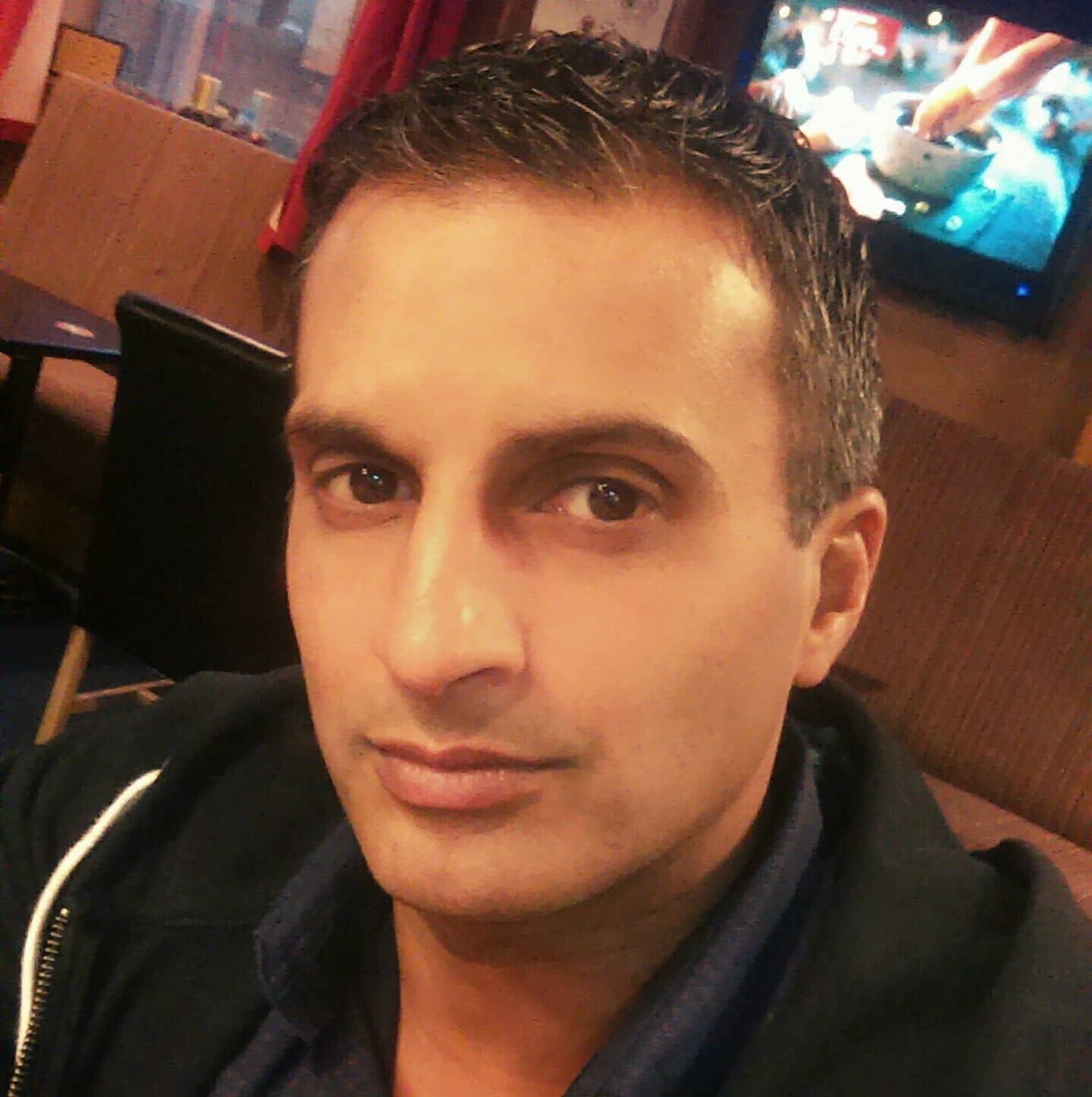 Hi, I'm Partha, the founder of My Bodyweight Exercises. I'm someone who's been passionate about exercise and nutrition for more years than I care to remember. I've studied, researched, and honed my skills for a number of decades now. So, I've created this website to hopefully share my knowledge with you. Whether your goal is to lose weight, burn fat, get fitter, or build muscle and strength, I've got you covered.