I always feel somewhat aggrieved when someone asks me how to lose weight or burn body fat, and after listening to my advice about strength training I see them head straight over to a cardio machine.
There are even those who will ask, "How many calories does strength training burn?"
But they are typically interested in the "here-and-now" calorie expenditure and not willing to take into account the after-burn effect (don't worry, all will be revealed in a moment).
So, in today's article I'd like to discuss the number of calories burned while strength training.
I'd also like to talk about the number of calories you will potentially burn afterwards, as well as why strength training will be far better for you than conventional cardio if you are looking to lose weight or burn fat.
How Many Calories Does Strength Training Burn?
When we look at calories expenditure over a 30-minute period between aerobic exercise (traditional cardio) and strength training/weight lifting there really isn't any contest.
Let's use the example of a 155-pound person:
The number of calories burned from 30 minutes of "general" weight lifting is approximately 112 calories (this figure increases to 223 calories for "vigorous weight-lifting).
Whereas performing an aerobic activity will take this figure up to 260 calories (and can go as high as 391 calories for "vigorous" aerobic activity).
Harvard Medical School has actually published a list of activities and the calories burned while performing these for 30 minutes.
They have used the example of a person weighing 125lbs, 155lbs, and 185lbs.
For general weight lifting the calories burned are 90, 112, and 133 respectively.
For vigorous weight lifting the calories burned are 180, 223, and 266 respectively.
However, I take these figures with a pinch of salt, as they don't take into consideration a person's current muscle mass or body fat composition, and various other factors, which all make a HUGE difference in calories burned.
More on this in a moment.
To take it one step further, according to Harvard, this same 155-pound person (from above) pushing a shopping trolley around a supermarket for 30 minutes would burn 130 calories.
So, in terms of calorie expenditure you could say that pushing a shopping trolley around is better for you than general strength training with weights in the gym or at home.
Oh my, I may have created a monster here.
I can just imagine supermarkets, up and down the country, being packed to the rafters over the next few months, with people donning their workout gear, while shoving a trolley full of fruit and veg around.
This is one of the biggest problems I have when it comes to calorie-counting.
I've mentioned many times before that I'm not particularly into counting calories, but I know many people are, and this is why I have created my article series around the calories burned doing various activities.
However, I think we all know that half-an-hour of squats and deadlifts will be more healthy, burn more fat, and is likely to help us lose weight, far better than skipping around the aisles of Walmart, Sainsbury's Tesco's, Aldi, or Trader Joe's.
There's More to Looking Good Than Calories Burned During Exercise
I seem to go from article-to-article and always somehow manage to have a pop at cardio.
I'm sure my regular readers will know by now that I have nothing against cardio, but more the fact how most people choose to perform it.
It's the long, boring, moderate-intensity, steady-state cardio that really riles me up.
I've mentioned many times before that someone can lose a lot of weight by doing this type of cardio, but underneath their clothing they will look just awful, gaunt, ill, and yet they still manage to hold onto rolls of fat.
They have managed to create what is known as "skinny-fat".
Unfortunately, this type of cardio typically starts burning muscle mass, which is terrible for body composition, the way we look, and actually really bad in the long-run for calorie expenditure.
Put simply, the more muscle mass we have the more energy (calories) our body burns while at rest.
Please, go back and read that sentence once more, and truly understand what it means.
Basically, if you are burning muscle mass through traditional cardio then you will be burning less fat (calories) while you are resting.
Furthermore, if you are using a cardio machine for exercise, and going by the number of calories burned that the machine displays, then you're in for a shock.
Most cardio machines hugely inflate the number of calories burned.
This is typically because they only take into consideration your age and weight, and no other more relevant factors.
In fact, a study compiled by the University of California found that:
Treadmills overestimate calories burned by 13%
Stationary Bikes overestimate calories burned by 7%
Stair Climbers overestimate calories burned by 12%
Elliptical Trainers overestimate calories burned by a whopping 42%
The After-Burn Effect
The reason I prefer strength-training (and high-intensity interval cardio) in terms of calories burned is due to what is known as the after-burn effect.
The official name for this is excess post-exercise oxygen consumption (EPOC).
With certain types of exercise your body continues to burn energy even after you have stopped the activity.
So, in effect your body isn't completely "resting" even after you've stretched, showered, and enjoyed your post-workout meal.
In fact, with some forms of exercise you are still burning calories for a good 24-48 hours after you've finished exercising (although this would usually be an extremely intense and vigorous workout).
As I've mentioned, this calorie-burning increases with the more muscle mass your body has.
However, with moderate-intensity, steady-state cardio (think cardio machines or even jogging outdoors), the very second you stop moving the calorie burning effects cease.
There isn't an exact figure for the after-burn effect, as again this depends on your age, weight, muscle mass, and body fat.
With that said, most people can expect to burn an additional 150-200 calories over the next 10 hours, although this diminishes more as each hour passes thereafter.
So, in effect completing a 30-minute cardio session on your cardio machine of choice (using my original example above) you will burn 260 calories, and nothing more.
But, your 30-minute "general" strength-training session will account for 312 calories over the next 10 hours (112 +200), and probably another 50 calories until the following day. So, 362 calories in total.
Therefore, an additional 100+ calories will be burned through strength training as opposed to cardio.
This is obviously a very crude example, but hopefully it gets my point across.
This is also why I prefer short and intense bouts of cardio, as these produce the after-burn effect as well.
In fact, a simple 16-minute session of Tabata bodyweight workouts will initially burn about the same amount of calories as 30 minutes on a treadmill, and then we have the "extra" 150-200 calories (and probably more) to take into account from the after-burn effect.
What Type of Strength-Training Should You Do?
The type of strength training you should perform will very much depend on your current fitness levels and overall goals.
With that said, compound exercises, or multi-joint exercises, are the way forward.
A compound exercise is basically an exercise that works multiple muscle groups at the same time.
The squat is probably the most famous of all compound exercises and will primarily work the quads and glutes, as well as having a secondary effect on the hamstrings and calves.
By using compound exercises, especially those that target the biggest muscles of the body, you will burn more calories during your workout.
You will produce the after-burn effect and burn even more calories after you've finished exercising.
And if you do this regularly you will start to build lean muscle mass, which means you'll continue burning even more calories while at rest.
You can also "strength train" single-joint exercises, but this won't have anywhere near the same calorie expenditure.
It pains me to say it, but I have often seen people in the gym spend 30 minutes on the treadmill, then make their way over to the weights area and perform some half-hearted lateral raises (single-joint exercise for shoulders) and bicep curls (single-joint exercise for the biceps), and then wink at me while mouthing, "great workout".
I've said it before, so I'll say it again, a little piece of my soul dies whenever I see this.
I don't wish to differentiate between sexes, as I believe that both men and women should actually be performing the same strength exercises, just with different weights, sets and rep schemes (although this does depend on strength and size as well – there are plenty of women in my gym who can out-squat me and they look fabulous).
However, in the interest of fairness, here are a couple of different videos demonstrating various compound exercises, but I'I'll leave you to decide which one you like best, irrespective of whether you're a man or a woman.
The Only 7 Exercises You Need For Mass
5 Compound Exercises | Complete Workout Routine
Further Reading in the "How Many Calories…" Series
How Many Calories Does 100 Burpees Burn?
How Many Calories Burned Walking 10,000 Steps?
How Many Calories Does The Average Person Burn in a Day?
How Many Calories Does 100 Squats Burn?
Final Thoughts
At a guess if you're asking the question, "How many calories does strength training burn?" you are either looking to lose weight or burn body fat.
Firstly, I must congratulate you for considering strength training as an option for achieving these goals, as in my mind it is the best way.
That's not to say that cardio doesn't play a role, and a mixture of strength training and the right type of cardio will definitely have you well on your way to producing the body of your dreams.
With that said, hopefully you can now see there's far more to the equation than simply how many calories you'll burn during a strength training session.
The after-burn effect comes into play, as well as the impact that increased muscle mass will have on your calorie-burning capabilities.
All-in-all, strength training is a far better way to achieve your body composition goals (in my opinion) than moderate-intensity, steady-state cardio.
Thank you for reading.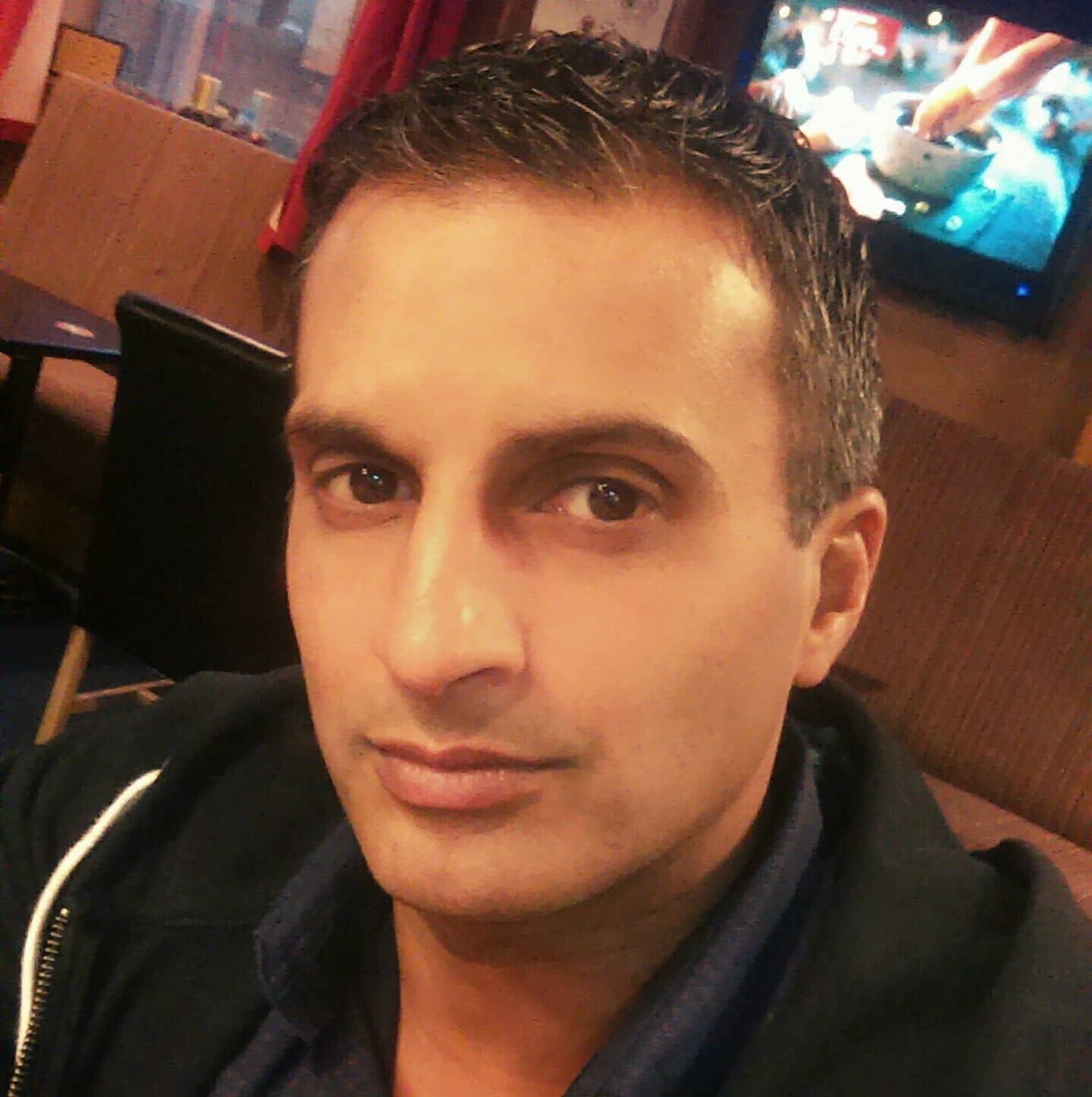 Hi, I'm Partha, the founder of My Bodyweight Exercises. I'm someone who's been passionate about exercise and nutrition for more years than I care to remember. I've studied, researched, and honed my skills for a number of decades now. So, I've created this website to hopefully share my knowledge with you. Whether your goal is to lose weight, burn fat, get fitter, or build muscle and strength, I've got you covered.