Welcome to my Metabolic Monsters Review.
The ultimate goal for many of us is to build savage strength, serious muscle, while shredding body fat.
However, the vast majority of "traditional" workouts won't help you achieve all of these goals at the same time.
Sure, you can build great muscle and strength with bodybuilding-style workouts, but more often than not you'll also gain a little fat.
So, then you decide to concentrate on conditioning workouts, which is fantastic for fat loss, but then you grind down your muscle mass and strength.
Plus, this will typically make your testosterone levels plummet too.
If only, you could work all 3 training protocols at the same time – strength, muscle, and fat loss.
This is exactly what this workout program claims it can do, so I decided to investigate further and provide you with my Metabolic Monsters Review.
Metabolic Monsters Review
Affiliate Disclosure: Some of the links below are affiliate links, meaning, at NO additional cost to you, I will earn a small commission if you click through and make a purchase.
Product: Metabolic Monsters
Price: $15
Website: metabolicmonsters.com
Type of Program: 75 Workouts For Elite-Level Strength & Conditioning Performance
Guarantee: 60-Day Full Money Back Guarantee
My Rating: 9.5 out of 10
What is Metabolic Monsters?
Metabolic Monsters is a workout program created by "The Mad Scientist of Muscle", Nick Nilsson. The workouts are aimed at building strength, gaining muscle, and burning fat. There are 75 workouts in total inside the program – 54 gym workouts, 4 bodyweight workouts, 8 outdoor workouts, and 9 loaded carry workouts.
Who is the Face Behind Metabolic Monsters?
The creator of Metabolic Monsters is Nick Nilsson.
Nick is someone that I have regularly spoken about on my website, and I pretty much own every single workout program he has ever produced.
Nick is often referred to as "The Mad Scientist of Muscle", as many of his workouts and specific exercises are a bit "out there".
He doesn't simply make exercises and workouts up for the fun of it, and his systems have been proven to work over-and-over again.
However, Nick doesn't believe in following the more conventional ways of building strength and muscle, while burning fat.
Nick is a bodybuilding author, certified personal trainer and strength coach.
He also has a degree in Physical Education, which covers biomechanics, physiology, anatomy, and kinesiology.
I've reviewed many of Nick's workout programs, including his smash hit, Time-Volume Training.
Basically, Nick is the real deal when it comes to exercise and fitness.
He has nearly three decades of experience, so when Nick talks, we listen.
====>GET IMMEDIATE ACCESS TO METABOLIC MONSTERS<====
Single Dumbbell Total-Body Attack
How Does Metabolic Monsters Work?
Metabolic Monsters is a strength and conditioning workout program.
The workouts are typically performed in circuit-fashion with very little rest between exercises.
There are a number of similarities with Crossfit workouts to be honest.
So, if Crossfit is your thing, then Metabolic Monsters could be perfect for you.
That being said, you won't be training against the clock and trying to beat a certain time.
As Nick says himself, "This is training, not competition".
You'll be performing unique, functional exercises, which target a variety of movement patterns.
You can still expect to perform many of the "Big" exercises, such as squats, deadlifts, and bench presses.
However, these will be mixed in with other exercises and completed as a circuit.
So, not only can you expect to build muscle and strength, but you can take your conditioning to a totally new level.
What Do You Get With Metabolic Monsters?
Metabolic Monsters PDF Guide
The main guide includes 75 science-based, brutally-effective, resistance-cardio workouts.
54 Gym Workouts
4 Bodyweight Workouts
8 Outdoor Workouts
9 Loaded Carry Workouts
Most of the workouts are focused around equipment that you'll find in the gym, such as barbells, dumbbells, kettlebells, a power rack, and a bench.
You won't be required to use any machines.
Nick has also included a few "special equipment" workouts, in case you have more varied equipment available to you.
These include sledgehammers, sandbags, bands and chains, etc.
The 75 workouts will cover just about every training protocol you can think of:
Explosiveness
Lateral Movement
Punching Power
Strength/Endurance
Muscle Fibre Type Training
Lactic Acid Tolerance
Deep Core Work
And plenty more.
Printable Workout Sheets
As some of the workouts involve plenty of moving parts, rather than having to write everything down, Nick has put each workout onto a single page in PDF format.
You can print the workouts out and take the to the gym with you, or simply save the PDF onto your phone.
This way you'll have an easy guide to refer to during your workouts.
Online Video Library
Nick has provided a full mobile-ready online video library with demonstrations of each exercise.
The training is unique and intense, so it makes sense to see all the exercises and workouts in action.
The video library provides full rundowns and complete workout demonstrations, so you'll know exactly what you need to do, every step of the way.
Free Lifetime Updates
Nick often comes up with new exercises and new circuits.
As with all of his workout programs, he provides free updates for life.
So, whenever he comes out with something new you'll have instant access to these as someone who owns one of Nick's programs.
BONUS
The Jekyll and Hyde Diet
Nutrition is typically the hardest part of the puzzle to figure out, but Nick has got you covered.
This guide is a nutritional blueprint to help you burn fat and build muscle.
Nick literally covers everything within this guide.
You'll know which workouts you should be doing on specific days in order to maximize your strength-building and fat loss results.
Nick will introduce you to the dietary style that works best on specific days of the week to fit in with you training.
You'll discover how to go out with friends or loved ones to restaurants and eat whatever you like without impacting on your fat loss.
Plus, you'll learn how and when to use various eating protocols, such as low-carb, keto, low-fat, intermittent fasting, and even feasting, to ensure that you're performing at your best.
Nick explains that there will be times that you'll need to be strict in your diet.
However, it's also important to still enjoy your favourite foods and meals.
This is basically a done-for-you guide.
Price and Guarantee
Metabolic Monsters is available for just $15.
The program is sold via the merchant, Clickbank, which means it must adhere to their strict 60-day money back guarantee.
This means that you can purchase Metabolic Monsters, try the program out for two whole months, and if for any reason you're not satisfied simply request a refund.
====>CLICK HERE TO CHECK OUT METABOLIC MONSTERS<====
Full-Body Non-Stop Lactic Acid Training
What Did I Think of Metabolic Monsters?
Now that's what I'm talking about!
Metabolic Monsters is definitely my kinda thing.
In fact, before I even discovered the program I trained in a very similar manner.
I guess you could say that building strength, adding muscle, and burning fat is the holy grail of training.
It's something that we'd all like to achieve, and within the same workout if possible.
However, many of us train for each of these totally independently from each other.
I've personally been doing what I call "Strength Circuits" for a number of years and I can attest to the fact that it certainly pays dividends.
We often think that it's impossible to train for true strength without taking 3-5 minutes rest in-between each set.
Now don't get me wrong, I do often rest for this long between sets, but I see nothing wrong with adding a few more exercises into the mix beforehand.
This is exactly what Nick is doing with Metabolic Monsters.
Metabolic Monsters Offers So Much Variety
I must admit that I sometimes have a hard time thinking of enough exercises to do as part of a strength circuit.
Then again, picking the right exercises to do together in a circuit, while still focusing on muscle and strength can also be difficult.
This is where I found Metabolic Monsters to be invaluable.
Nick likes to cover just about every facet of training within a workout and he definitely comes up with some "Mad" exercises.
To be completely honest, Metabolic Monsters fits in perfectly with the way I like to train.
So, if you're someone who also wants to get "the best of every world" by training for muscle, strength, and fat loss at the same time, then you won't find anything better than this program.
I really am blown away by Metabolic Monsters, and there's enough workouts to keep you going for years to come.
Talking of variety, some of the workouts are as short as 15 minutes, whereas you'll be done with the longest workouts within an hour.
Check out the some more sample workouts, so you can see for yourself how Nick likes to structure his training.
Metabolic Monsters is For Everyone
Nick's workout programs, and my own website, are both typically aimed at men.
However, if there's one thing I've learned over my decades of training is that women train just as hard, if not harder, than us guys.
So, I feel that Metabolic Monsters is suitable for both men and women, and of literally any age.
I think the ladies often avoid "strength-training" because they worry it may make them look masculine.
But, in reality, the vast majority of women don't have the hormonal capacity to build thick, huge, bulky muscles.
You can still build strength and muscle and look as sexy and feminine as hell.
Plus, for the women who do develop a masculine physique from training with heavy weights, let's just say that they're using some form of supplementation.
The only real complaint I have about Metabolic Monsters is that it is very gym-focused.
So, if going to the gym or working out with weights isn't really your thing, then give this a miss.
There are a few bodyweight workouts within the program, but not enough to make it worth your while.
However, if you want to pack on lean muscle, build unbelievable strength, while literally shredding body fat at the same time – you won't find a better program than Metabolic Monsters.
You can probably tell that I think that this is an absolutely fantastic program.
I highly recommend Metabolic Monsters.
Core Annihilator – Abdominal-Focused Strength Circuit
====>YES, I WANT ACCESS TO METABOLIC MONSTERS NOW<====
Product Pros.
Metabolic Monsters has been created by Nick Nilsson, who is renowned for his superb workout programs.
You WILL be able to build muscle and strength, while burning fat, within the same workout.
There are a total of 75 workouts within the program, which cover gym, bodyweight, outdoor, and loaded carry workouts.
There are full video demonstrations of every exercise and workout. Nick is known to come up with some unique exercises, so seeing is believing.
Metabolic Monsters is suitable for both men and women, irrespective of age.
Nick always provides lifetime updates with all of his workout programs, and this one is no different.
There's a fantastic bonus, which will guide you through the perfect nutrition to fit in with your training.
Metabolic Monsters is available for just $15.
There is also a 60-day money back guarantee
Product Cons.
If you don't have access to a gym or simply don't like working out with weights, then Metabolic Monsters is not for you.
Final Thoughts
I'm sure I don't need to go into much more detail.
I am actually blown away by the quality of Metabolic Monsters, and I'm sure you will be too.
If you thought it was impossible to build unbelievable strength, pack on lean muscle, while burning body fat at the same time, then think again.
This program literally has it all.
I highly recommend Metabolic Monsters.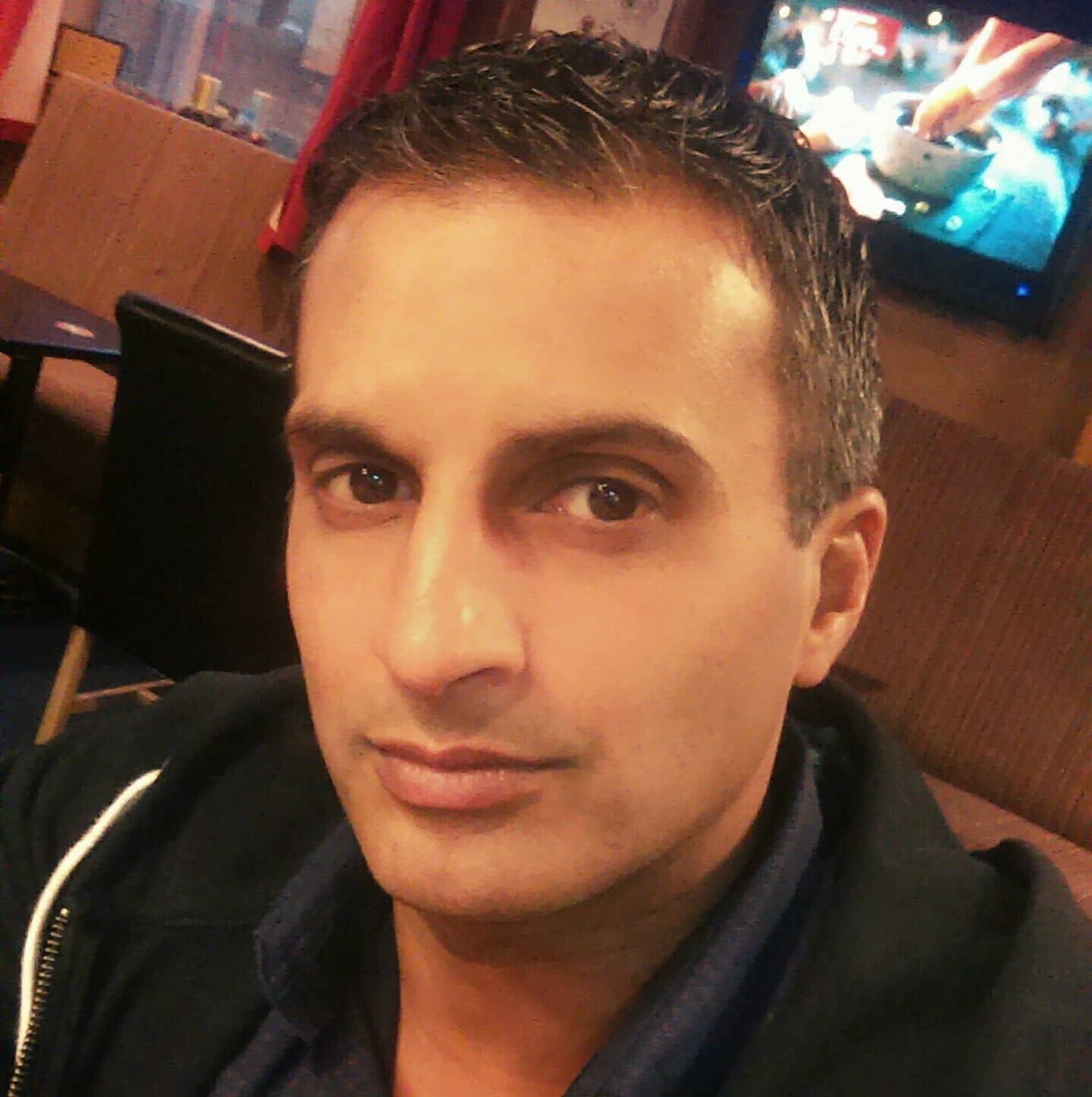 Hi, I'm Partha, the founder of My Bodyweight Exercises. I'm someone who's been passionate about exercise and nutrition for more years than I care to remember. I've studied, researched, and honed my skills for a number of decades now. So, I've created this website to hopefully share my knowledge with you. Whether your goal is to lose weight, burn fat, get fitter, or build muscle and strength, I've got you covered.