Welcome to my Metabolic Stretching review.
I was immediately drawn to the Metabolic Stretching program for a couple of reasons.
Firstly, my history with lower back injuries and many years of pumping iron meant that I wasn't exactly the most flexible person in the world.
So, I knew this was an area of my health and fitness I needed to work on.
Secondly, the Metabolic Stretching program was created by one of favourite coaches, someone who I know always produces real quality and knows EXACTLY what he's talking about.
With that said, some of the claims made within the program certainly seemed pretty outrageous.
I mean, is it really possible to "stretch your way lean"?
Can you actually lose body fat, while toning your muscles and increasing your energy levels with just a 15-minute stretching routine?
So, I had to investigate further and provide you with my Metabolic Stretching review.
Metabolic Stretching Review
Affiliate Disclosure: Some of the links below are affiliate links, meaning, at NO additional cost to you, I will earn a small commission if you click through and make a purchase.
Product: Metabolic Stretching
Price: $29
Website: metabolicstretching.net
Type of Program: Flexibility Program to Burn Body Fat
Guarantee: 60-Day Full Money Back Guarantee
My Rating: 8.5 out of 10
What is the Metabolic Stretching Program?
Metabolic Stretching is a flexibility workout program aimed at both men and women, beginner and advanced trainees.
The program focuses on dynamic stretching, as opposed to the static stretching exercises that many of us are familiar with.
Metabolic Stretching comes in two parts, which includes beginner's 15-minute workouts and advanced 30-minute workouts.
The program provides you with coaching videos for each individual exercise, as well as follow-along videos for the specific workout routines.
There are also 2 bonuses available, a PDF guide with full-colour images of everything you will learn in the videos, plus a DVD of the 3-minute back pain stretching flow.
====>GET IMMEDIATE ACCESS TO METABOLIC STRETCHING<====
Who is the Creator of Metabolic Stretching?
I think my regular readers may think that I have a slight "man-crush" on coach Brian Klepacki, and who knows, perhaps I do.
This is the third program created by Brian that I have reviewed in a short space of time.
However, I just love the stuff that he produces and many of his programs are in line with my own training methods, and they seem to specifically focus on what's important to me.
Brian is a fat loss and functional movement coach for the internet's longest-standing strength website, Critical Bench.
He also happens to have an MS in Exercise Science and is a Certified Strength and Conditioning Specialist (CSCS).
Brian's background includes training world-class, elite athletes, such as basketball and baseball players, bodybuilders and fitness models.
He has spent much of the last 17 years working with a wide variety of private clients.
Brian's focus and philosophy has always been, "purpose over preference".
His aim is to help people produce a lean, fit, strong, and functional body.
====>CLICK HERE FOR THE METABOLIC STRETCHING PROGRAM<====
How Does Metabolic Stretching Work?
The Metabolic Conditioning program goes completely against the grain when it comes to what we're usually told about weight loss.
In fact, Coach Brian claims that many of us are fed lies by the weight loss industry and aims to prove this within the program.
The 3 main lies that we are sold are:
Brian states there's no need for starvation diets, as these typically slow the metabolism down, which in turn "forces" the body to hold onto fat.
There is also no need for "12-Week Shreds", whereby you perform some insanely intense workout program for 3 months in order to lose weight and burn body fat.
And finally there is absolutely no need to spend hours and hours doing soul-destroying cardio every week in order to lose weight.
Brian explains these 3 weight loss myths in more detail on the next page.
Dynamic Stretching
The Metabolic Stretching program will introduce you to a series of dynamic stretching routines, which will raise the heart rate, fire up your metabolism, and burn calories and body fat.
Most of us are used to static stretching, which involves stretching one particular muscle, and holding that stretch for approximately 30 seconds.
The aim of static stretching is to lengthen the muscle you are stretching, thus making it more elastic.
However, Metabolic Stretching is about improving flexibility and mobility through certain movement patterns.
Flexibility differs from static stretching because it is all about the range of motion you have around a joint.
Whereas mobility is the ability to move easily and freely.
So, the central idea behind Metabolic Stretching is movement, rather than just holding a pose, as is typical with static stretching.
Brian assures us that static stretching does have certain benefits, but the dynamic stretching and movement patterns you will learn from the Metabolic Stretching program is the key to burning body fat, while delivering flexibility gains.
Metabolic Stretching Uses The Best Exercises From Several Disciplines
The exercises you will discover inside the Metabolic Stretching program are nothing new, but simply the best exercises from various fitness activities and modalities that focus on improving mobility and flexibility.
In fact, the ten most effective and efficient movements, in terms of burning body fat and torching calories, have been hand-picked from EACH of the following disciplines.
Calisthenics
Dynamic Stretching
Kickboxing
Mobility Stretching
Fascia Stretching
Breathing Techniques (Yes, even certain breathing techniques can actually burn calories)
Pilates
Yoga
Brian explains in more detail on the next page how the movements he's picked from these various exercise formats can boost your metabolism, improve endurance, increase strength, power, flexibility, speed, agility, while of course burning body fat.
I'd also like to introduce you to what Brian says is, "The World's Greatest Fat-Burning Stretch" in the video below.
What Do You Get With Metabolic Stretching?
The Metabolic Stretching program comes with the following material:
The Metabolic Stretching Coaching Videos
Performing each exercise with perfect form is essential to your success.
So, in the coaching videos Brian will walk you through each specific movement and demonstrate exactly how you should be performing the stretches.
Brian will explain what to do at the beginning and the end of each movement, how each stretch should feel, as well as the common mistakes you should look to avoid.
The Metabolic Stretching Follow-Along Videos
The follow-along videos will introduce you to the complete routines.
You simply follow the exercises at the same time as the fitness model performs them.
This will allow you to follow the routines in real time and get the sequence of exercises done without any confusion.
BONUSES
The Metabolic Stretching Exercise Definition Guide
This is a PDF guide that breaks down every exercise in the program and contains full-colour images at each stage of the movements.
The images are accompanied by a written instructional breakdown of exactly how you should be performing every movement.
The PDF guide will also provide you with detailed information on the workout parameters within Metabolic Stretching, as well as explaining exactly why the specific moves have been chosen.
The 3-Minute Back Pain Stretching Protocol
This is an instantly downloadable DVD which will introduce Brian's 3-minute back pain stretching flow, which many of his clients also use as a warm up routine.
You can perform the back pain stretching protocol while in a seated position or on the floor.
This is a micro-stretching session that can be performed anywhere (even while sitting at your desk at work) if you start feeling stiff.
This protocol has also been proven to eliminate back pain issues for many of Brian's clients.
Price and Guarantee
The Metabolic Stretching program and the 2 additional bonuses are available for $29.
The program is sold via the merchant, Clickbank, and therefore must adhere to their strict 60-day money back guarantee.
This means you can purchase Metabolic Stretching, try the program out for two whole months, and if for any reason you're not satisfied simply request a refund.
====>YES, I WANT RISK-FREE ACCESS TO METABOLIC STRETCHING TODAY<====
The World's Greatest Fat-Burning Stretch
What Did I Think of Metabolic Stretching?
I think I'm running out of superlatives to describe Brian and the workout programs that he produces.
I have also reviewed Brian's "Unlock Your Glutes" and "Crunchless Core" programs and if you click on the Product Review tab at the top of the page you can access my reviews of these programs there.
One of the main reasons I'm so enamoured with Brian's material is because Metabolic Stretching and the other two programs that I have reviewed are of great importance to me.
I've mentioned numerous times here on my website that back in 2004 I managed to herniate two discs in my lower spine.
I've also had issues with bulging discs since my recovery from the initial injury.
However, this has completely changed over the last 2 years and I am now probably fitter and stronger that I've ever been.
More importantly I'm also injury and pain-free.
My main issue was a weak core and the surrounding areas, including my glutes, hamstrings, and hip flexors.
This also meant that my flexibility and overall mobility was extremely poor.
So, my "rehabilitation" required the strengthening of all these areas.
However, I'm almost ashamed to say that I pretty much avoided working on my mobility and flexibility issues until the summer of 2018 (after another few weeks rest due to a bulging disc).
I'm a Fan of Brian Klepacki
Enter Brian.
So, I have been an avid follower of Brian's ever since.
The Metabolic Stretching program is one that I have only just purchased and used over the past few months, but it is no different to the other programs of Brian's that I have used – in that, it's fantastic and is something that has simply enhanced my overall health and fitness.
I honestly can't say enough about Brian and the Metabolic Stretching program.
I started off with the beginner program, even with all my years of exercise experience (but let's not forget my flexibility sucks).
What I can say is within a very short space of time I found that my hips had "opened up", I felt far more mobile, and I seemed to have a spring in my step.
It's true to say that flexibility and mobility training does actually increase energy levels.
Once I tried the advanced program I could see exactly what Brian meant.
To be honest, it's one of the best conditioning workouts I've ever performed, and just with my own bodyweight.
I generally like to workout in 6-8 week phases. So I'll pick a particular training protocol and put my heart-and-soul into it for the following couple of months.
It could be strength training with the big lifts, it could be kettlebell work, it may be circuits.
And at least a couple of times a year I'll have a complete focus on bodyweight training.
However, what I discovered inside the Metabolic Stretching program has certainly given me an "aha" moment, and I now perform certain stretching movements from the program every single week.
I honestly think it's that good.
My Only Real Complaint About Metabolic Stretching
If I have one complaint, and it is a complaint, which is also why I've rated the program 8.5 out of 10 (this is literally a 10 out of 10 program) is simply due to the marketing tactics used on the sales page.
Brian, I feel a little disappointed in you.
In Brian's other programs, he's straightforward and tells it how it is.
As Metabolic Conditioning is a fairly new program Brian seems to have gone the same route that many others in the fitness industry go nowadays when it comes to creating a sales page (I obviously know all sales pages are created by a professional copywriter, but still).
There's the use of scarcity tactics, i.e. "If you buy the program within the next 5 minutes you can secure the price of $29 before it returns to the regular price of $79".
Nope.
The price was $29 at inception, it has remained at $29 ever since, and probably will always stay at that price, unless Brian decides to offer a discount, which he sometimes does with his programs.
Additionally, $29 is a great deal for the wealth of information you get inside the Metabolic Stretching program, but it is slightly more expensive than some of Brian's other programs, which typically retail at $17-$19.
Metabolic Stretching is a Great Program
I still think Metabolic Stretching is a fantastic deal, although the price seems to be more inline with other fitness products that have been produced quite recently.
However, I'm obviously not going to hold this against Brian, and I still think he's an awesome coach, who produces amazing material.
So, Metabolic Stretching gets a definite thumbs-up from me and I highly recommend the program.
====>GET ACCESS TO METABOLIC STRETCHING NOW<====
Product Pros.
Metabolic Stretching is suitable for both men and women.
The program has workouts for both beginner and advanced trainees.
The beginner workout is just 15 minutes long, whereas the advanced workout is still only 30 minutes in length.
Metabolic Stretching will introduce you to movements that will produce a lean, fit, strong, flexible, mobile, and functional body.
Brian Klepacki has a proven background as a coach to world-class, elite athletes.
Brian has also produced various workout programs of the highest class.
You can burn body fat and get into great shape WITHOUT starvation diets, intense "shred" workout plans, and no long, boring cardio either.
Metabolic Stretching has chosen the very best exercises from the greatest exercise protocols in terms of flexibility, mobility, and fat-burning.
The program comes with instructional videos, follow-along videos, plus 2 great bonuses.
Metabolic Stretching comes with a 60-day money back guarantee.
Product Cons.
The use of scarcity marketing tactics on the sales page.
The program is slightly more expensive than some of Brian's other programs, but I still consider it to be a fantastic deal.
Final Thoughts
I'm not sure if there is much more I can say that I haven't said already.
I think Metabolic Stretching is a truly amazing program.
If you're looking to lose weight, burn body fat, get stronger, fitter, leaner, more flexible and mobile, then I highly recommend the program.
Brian Klepacki is the real-deal, he produces fantastic exercise and workout programs.
He has years of experience of working with the world's best athletes.
And his aim is get everyone into the best shape of their lives.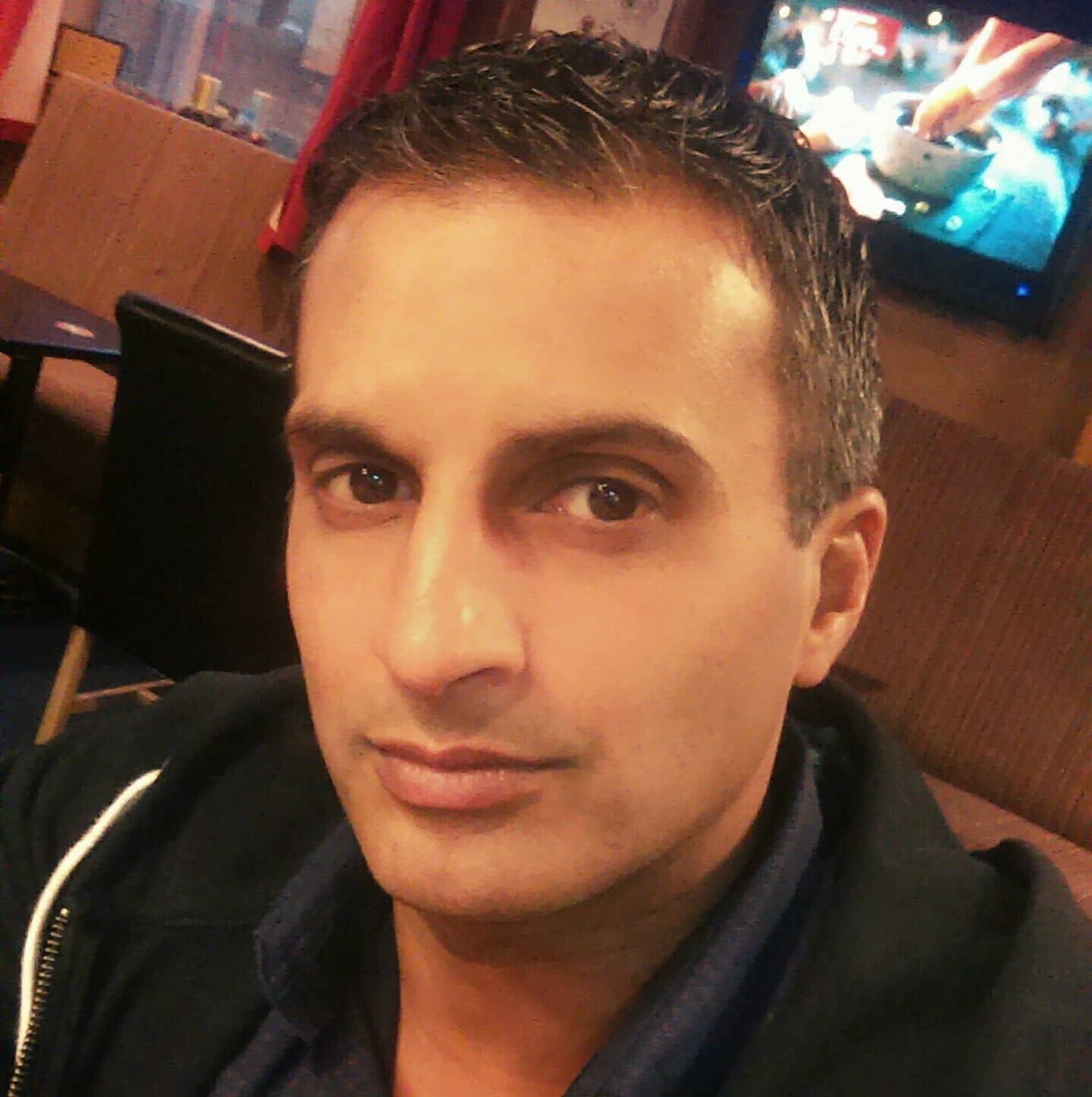 Hi, I'm Partha, the founder of My Bodyweight Exercises. I'm someone who's been passionate about exercise and nutrition for more years than I care to remember. I've studied, researched, and honed my skills for a number of decades now. So, I've created this website to hopefully share my knowledge with you. Whether your goal is to lose weight, burn fat, get fitter, or build muscle and strength, I've got you covered.