Welcome to my Metamorphosis Review.
If you're someone who's been training for a while now, but has hit a plateau, then this may be just the thing for you.
You may believe that you have "genetic" limitations on muscle size, and that you simply can't get any bigger.
The creator of the Metamorphosis program says that this simply isn't true.
He states the reason you've stopped growing is that your training hasn't optimized the four key physiological factors.
And it is these 4 factors that are essential for anyone to reach their true muscle growth potential.
The program creator even claims that he can help you unlock up to 20lbs of "untapped" muscle growth in the next 90 days.
I had to know more and provide you with my Metamorphosis Review.
Metamorphosis Review
Affiliate Disclosure: Some of the links below are affiliate links, meaning, at NO additional cost to you, I will earn a small commission if you click through and make a purchase.
Product: Metamorphosis
Price: $35
Website: musclemetamorphosis.com
Type of Program: 3-Month Muscle-Building Workout Program with Free Weights
Guarantee: 60-Day Full Money Back Guarantee
My Rating: 8.5 out of 10
What is Metamorphosis?
Metamorphosis is a 3-month muscle-building workout program. The program is aimed at intermediate to advanced level trainees, and should not be attempted by beginners. The workouts are split into 4 distinct phases, each phase lasting for 3 weeks. Metamorphosis is designed with primarily free weights in mind.
Who is the Face Behind Metamorphosis?
Metamorphosis has been created by Nick Nilsson.
Nick, also known as "The Mad Scientist of Muscle" is one of my favourite online coaches.
I've purchased, used, and reviewed many of his workout programs, including his smash hit Time-Volume Training.
Nick has been training for almost three decades now.
He has a degree in Physical Education, which covers biomechanics, physiology, kinesiology, and anatomy.
Nick has been a featured author in magazine's such as Iron Magazine, Muscle and Fitness, Men's Health, and many more.
He is renowned for his unique exercises, workouts, and training techniques.
However, if there's one thing that Nick knows about it's building muscle.
Nick has transformed himself from a 17-year old 145lb cross-country runner into a 200lb beast.
His body type is ectomorph, or naturally skinny, but he has made the transition to muscle-bulging hulk, 100% DRUG FREE.
Basically, if you want to build muscle and take your physique to a whole new level, Nick's the Man.
====>CHECK OUT METAMORPHOSIS FOR YOURSELF<=====
How Does Metamorphosis Work?
According to the Oxford language dictionary, Metamorphosis means:
"A change of the form or nature of a thing or person into a completely different one".
I guess a basic example of metamorphosis in nature is a tadpole transforming into a frog.
And that is what the Metamorphosis workout program is aimed at doing for you.
NO!
Not turning you into a frog, but literally creating a whole new person in terms of your physique.
Nick describes Metamorphosis as "change from within".
So, even though you may start to notice differences in muscle growth within a few, short weeks, the program is actually aimed at changing your physique on a more permanent basis.
As Nick so wonderfully put it, "You're setting yourself up for future muscle growth by changing your internal physiology".
Metamorphosis is split into 4 distinct phases, each lasting for 3 weeks.
Each phase will target one particular area of your internal physiology in order to unleash your true muscle growth potential.
Phase 1 – Angiogenesis Training
Angiogenesis is the process of creating new blood vessels.
More specifically, the capillaries where oxygen and nutrient exchange happens.
In training terms, the first phase is designed to improve the overall blood supply to both your muscles and the connective tissues.
An increased blood supply will help in a number of ways.
Firstly, the muscles will receive more oxygen and nutrients.
Secondly, this means that waste products can be removed faster from the muscles.
This in turn allows the muscles to perform better, thus leading to more potential for growth.
The Angiogenesis training phase will require you to work out for 4 days a week.
Your workouts will typically be between 45-60 minutes.
This is your "setup" phase.
You'll also find that an improved circulatory system will help you to recover quicker between sets and workouts.
Phase 2 – Connective Tissue Training
During the second phase the workouts will be targeting your connective tissues, i.e. tendons, ligaments, and fascia.
This form of training helps to strengthen your internal structure, thus meaning that you'll build strength faster and without injury.
One of the most common reasons that many of us get stuck in a plateau is that of weak connective tissues, and not your muscles.
This will explain why you can already lift some pretty impressive numbers, but seem to have become stuck at a certain level.
The second phase of training builds on the first phase.
By strengthening your connective tissues your body won't inhibit muscle contraction power.
So, in effect, you should be able to add a LOT of pounds to every major exercise once you've worked through this phase.
Phase 2 will see you working out for 5 days a week.
Phase 3 – Hyperplasia Training
The overall size of your muscles is determined by the total number of muscle fibres you have.
Hyperplasia training has often been deemed as controversial, but it is designed to create NEW muscle fibres.
Basically, the more muscle fibres you have, the greater your potential for muscle growth.
You should see substantial muscle growth during this phase.
In fact, Nick claims that most people should see 3-5 pounds gain in lean muscle mass, whereas some may even experience up to 10lbs during this 3-week phase.
The Hyperplasia stage is where you kick things up a notch.
You'll be working out 6 days a week, and you'll be hitting EVERY major muscle group in your body, every single day that you train.
Due to the training volume, many of the workouts will be up to 90 minutes long.
However, if time is an issue for you, Nick will show you how to cut that time to about an hour.
The Hyperplasia phase is incredibly powerful and this is where you'll see the most gains in muscle mass.
====>GET IMMEDIATE ACCESS TO METAMORPHOSIS NOW<====
Phase 4 – Nervous System Efficiency Training
This phase is aimed at literally hard wiring optimal form into your nervous system.
It's not just your muscles that lift the weights, but your nervous system is the guiding force behind everything.
This phase will have you lifting heavier weights than you're used to, and will help you build unbelievable strength.
You're going to be working on making your nervous system more efficient.
A prime example of this is going back to the first time you lifted weights.
You were probably shaking and everything felt a little uncoordinated.
However, a few weeks in, you found that your movements were smoother and that your strength was increasing very quickly.
This wasn't actually due to muscle growth, but simply because your nervous system was becoming more efficient.
That being said, in the vast majority of cases, we may all be better at lifting than on day one, but our nervous systems are still not as efficient as they could be.
Phase 4 will see you build serious strength very quickly.
This phase will see you cut your workouts back to 4 days a week.
====>CLICK HERE FOR ACCESS TO METAMORPHOSIS<====
Hyperplasia Training for Biceps and Triceps
What Do You Get With Metamorphosis?
The Metamorphosis Book
This is a PDF guide where you'll discover all the unique training methods within the program.
Nick will explain exactly why you'll be completing each type of training, so there is a thorough education to your internal physiology.
You'll also find every training technique, at every phase, explained, so you can get the best results possible.
The Metamorphosis Training Manual
This is another PDF guide that gives you the overall structure of the entire program.
Every single workout that you will do over the following 3 months is broken down for you.
You'll learn the sets, reps, rest periods, and exercise selections required.
Evidence-Based Supplement Guide
Nick will walk you through his recommended supplementation at each individual phase of training.
His recommendations are backed by science.
Specific supplements taken at the right time can put your results into overdrive.
However, Nick is quite clear that there is no need to use supplements if you don't wish to.
He just wants you to have the choice and the correct advice.
"In The Trenches" Training Equipment Guide
Metamorphosis is based around regular equipment that you'll find in the gym.
However, there are certain pieces of equipment that can enhance each phase of training.
Nick will introduce you to these "alternatives" in this guide.
Complete Online Video Library
Nick is well-known for his unique style of exercises and training, and Metamorphosis follows these same "unusual" methods.
Basically, this will differ from most of the training you've done before.
So, Nick has provided 195 demo videos, which cover every single training technique in the program.
You can actually just follow along with the videos as you do your training.
Nick has shot these videos in real time, using real weights, real intensity, so you can see exactly how things are done.
Coaching From Nick via Private Facebook Group
You'll have access to Nick and other people who have gone through, or are currently going through, the Metamorphosis training program.
This is your opportunity to ask questions and speak to like-minded people.
Perhaps you're limited in the equipment you have access to, or you have issues with scheduling, etc.
Whatever your issue, Nick and plenty of others are here to help.
FREE Lifetime Updates
One thing I love about Nick's workout programs is that he always provides free lifetime updates.
So, if ever Nick comes up with new training methods and techniques, you'll always hear about it.
If he decides to update any of the materials within Metamorphosis you'll receive them completely free of charge.
Price and Guarantee
Metamorphosis is available for $35.
The program is sold via the merchant, Clickbank, which means it must adhere to their strict 60-day money back guarantee.
Therefore, you can purchase Metamorphosis, try the program out for two whole months, and if for any reason you're not satisfied simply request a refund.
====>YES, I WANT RISK-FREE ACCESS TO METAMORPHOSIS NOW<====
What Did I Think of Metamorphosis?
I don't claim to be an expert on human physiology, but I have a fair knowledge of how our "insides" can lead to greater muscle growth.
I understand the importance of the central nervous system, muscle fibres, circulatory system, and our connective tissues when it comes to packing on muscle.
However, I wasn't always aware of how I should train to unleash the power of my internal physiology.
I've gone through the entire program, I've done a lot of additional research, so I can see how Nick's systems and workouts will take advantage of all these factors.
I think many of us (me included) have sometimes tried to burst through a training plateau by simply adding more volume.
The hope here is that the increased volume will simply lead to greater muscle growth.
That being said, I'm sure I'm not the only one who has failed to see this "muscle growth" materialize by simply training "harder".
I guess I never took the 4 factors and types of training into consideration.
So, it was refreshing to see and understand Nick's workouts and what they can potentially do.
As I've mentioned, I did undertake a lot of additional research in order to understand these concepts a little better.
I can now definitely appreciate how fantastic a workout program Metamorphosis is.
Metamorphosis is Hardcore
That being said, Metamorphosis is not for the weak of heart or mind.
You will literally go through hell at some points over the next 3 months.
But if packing on serious muscle and strength is what you want, then you have to be willing to work hard for it.
I would NOT recommend Metamorphosis to anyone who doesn't have at least a year's training behind them.
This is some real hardcore stuff.
Plus, there is a leaning towards supplementation within the workout program.
You can of course still complete the Metamorphosis Program without any supplements.
Nick provides a guide to supplements within the program, and in truth you will have heard of many of his recommendations before.
These are merely to enhance your training and recovery.
However, as I say, if supplements really aren't your thing, then there's no need to take them.
All-in-all, I think Metamorphosis is a superb workout program.
I'm a huge fan of Nick's anyway, and I own most of his workout programs.
He definitely knows what he's talking about, and I've followed his various programs and I've ALWAYS seen huge improvements.
So, if you're looking to pack on some serious muscle.
If you've been stuck in a training plateau and want to burst through this and take your physique to new levels.
Then I highly recommend Metamorphosis.
====>GRAB YOUR COPY OF METAMORPHOSIS NOW<====
Product Pros.
Metamorphosis is ideal for those of you stuck in a training plateau and if you wish to take your physique to the next level.
The program has been created by Nick Nilsson, who is renowned for his awesome programs.
You will gain some very serious muscle and strength by following the 4-phase structure.
Metamorphosis can be used by men and women, of all ages, if your goal is to pack on muscle.
You can complete the entire program in the gym environment, and will mainly be using free weights.
There is a wealth of material offered within the Metamorphosis program.
You have access to 195 demo videos, so you'll know exactly what you need to be doing.
There is access to a Private Facebook Group and I know from personal experience that Nick is extremely forthcoming in offering help and advice.
You'll receive free updates for life should Nick make any changes to the program.
Metamorphosis is covered by a 60-day money back guarantee.
Product Cons.
Metamorphosis is not suitable for beginners. The workouts are intermediate to advanced level and you should have 6 months to a year of "normal" workout programs behind you before attempting this.
The workouts are very hard, so you may need extra rest days for additional recovery.
Some of the workouts will typically take 90 minutes to complete. However, if this isn't workable for you, Nick will show you how to cut the workout time down to one hour.
Final Thoughts
I'm sure it's obvious that I'm a huge fan of Nick Nilsson.
He seems to come up with quality workout programs all the time.
I like the fact that he covers a wealth of training protocols, so he always provides something for everyone.
That being said, Metamorphosis is specifically for intermediate and advanced trainees.
The program is perfect for anyone stuck in a plateau and wishing to take their physique to the next level.
Metamorphosis provides you will everything you need and I highly recommend the program.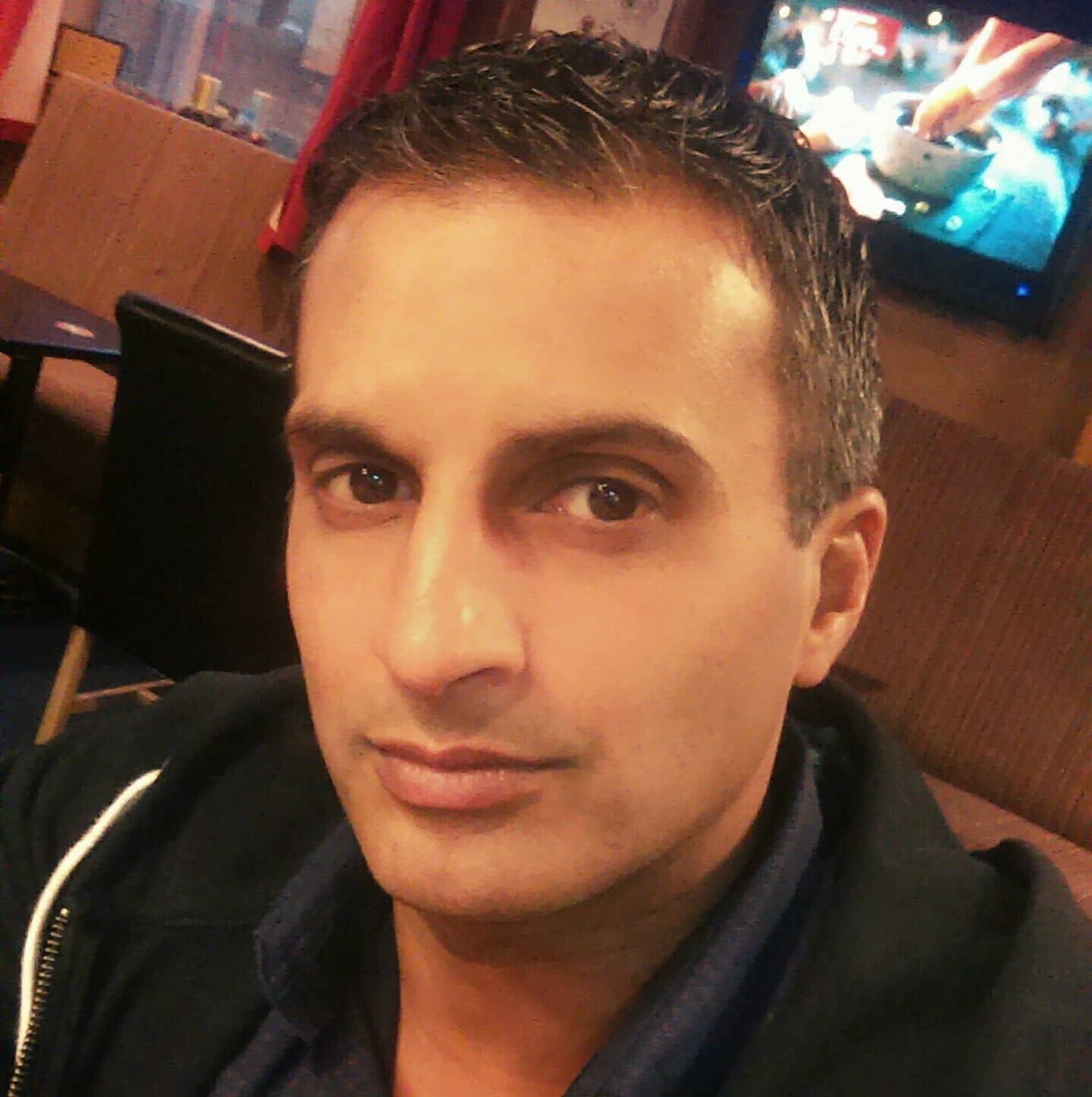 Hi, I'm Partha, the founder of My Bodyweight Exercises. I'm someone who's been passionate about exercise and nutrition for more years than I care to remember. I've studied, researched, and honed my skills for a number of decades now. So, I've created this website to hopefully share my knowledge with you. Whether your goal is to lose weight, burn fat, get fitter, or build muscle and strength, I've got you covered.