Last updated on May 17th, 2021 at 04:03 pm
Welcome to my Off The Floor Review.
If you want to get freakishly strong – you deadlift.
If you want to pack on massive slabs of rock-hard muscle – you deadlift.
In our heart of hearts we all know that the deadlift is one of the best exercises going.
The deadlift will help you achieve phenomenal strength and huge gains in muscle.
But, only if done correctly.
Progressive overload is the name of the game.
But what happens when your efforts stall?
This is where the Off The Floor Program and its use of Biofeedback Training claims it can take your deadlift to unbelievable heights.
Sounds interesting, right?
So, I decided to investigate further and provide you with my Off The Floor Review.
Off The Floor Review
Affiliate Disclosure: Some of the links below are affiliate links, meaning, at NO additional cost to you, I will earn a small commission if you click through and make a purchase.
Product: Off The Floor
Price: $99
Website: deadliftoffthefloor.com
Type of Program: Deadlift-Focused Workout Programs Using Biofeedback Training
Guarantee: 60-Day Full Money Back Guarantee
My Rating: 7.5 out of 10
What is Off The Floor?
Off The Floor provides four different 8 to12-week workout programs to improve and increase your deadlift. The programs are aimed at beginner, intermediate, and advanced lifters. The workouts focus on Biofeedback Training, and you can expect to increase your deadlift by 30, 50, 100, or even 200 pounds.
Who is the Face Behind Off The Floor?
The creator of Off The Floor is David Dellanave.
David's background is as a computer programmer, who started his "training life" much the same as many of us.
He joined a big corporate gym and had a personal trainer assigned to him.
This didn't really "do it" for David, so he started to research various ways of improving his strength and fitness.
David enjoyed kettlebell training, but then decided to focus on pure strength training.
In 2009 David started to incorporate biofeedback into his training, which produced some dramatic results.
David studied under Frankie Faires, founder of the Gym Movement, and created his own training methodology.
Not long after in 2010 David opened The Movement Minneapolis and a second gym location soon after.
David has been coaching private clients in Minneapolis and also provides distant coaching too.
All of his clients will be taught how to incorporate biofeedback techniques into every single training session.
David is a certified trainer in BioMech 1 (physique transformation) and BioMech 3 (pain resolution).
He has also extensively studied and practiced the techniques of BioMech 2 (performance enhancement).
Plus, he also uses the techniques of BioPsych (improving the quality of thought) and BioChem (understanding nutrition).
David is seen as the authority on deadlifting within the fitness industry.
And even some of the most prominent names in Health and Fitness will turn to David for advice about and improvements in their deadlifts.
David also happens to hold various world records, most famously in the Jefferson deadlift.
Basically, what David does';t know about the deadlift isn't worth knowing.
====>CHECK OUT OFF THE FLOOR FOR YOURSELF<====
How to do the Jefferson Deadlift
How Does Off The Floor Work?
Off The Floor provides 4 separate workout programs.
Firstly, there is the original Off The Floor program that David published in 2013.
David has now added a further 3 workouts to the program.
There are two beginner and intermediate programs, which last for 8 weeks.
Plus, a 12-week program aimed at advanced lifters.
You will discover how to use Biofeedback Training in order to ascertain what lifts you should be doing on certain days.
Basically, your body will tell you what exercises you should be performing that day.
I have provided an explanation of Biofeedback Training just below.
This includes the "test" which David has all of his clients do prior to their workout that day.
This will help you to ascertain your training goals for that particular day.
Off The Floor provides over 30 different deadlifts variations, as well as accessory lifts.
So, whether you follow the 8-week or 12-week workout program there's definitely a huge amount of variety.
David will reveal his training methods, which include:
Why "core training" could be risking your back health, as well as costing you pounds on the bar.
How using lesser-known variations could see you quickly and easily add 25-50lbs to your best deadlift.
Deadlift for high volumes.
The truth about straps.
The deadlift variation that actually helps with back pain.
How to deadlift more often, perhaps even 5 times a week, to build more muscle and strength.
The weird-looking deadlift variation that will unlock greater strength.
Why you MUST change your deadlift form once you progress from a beginner to advanced lifter.
And so much more.
Biofeedback Training Explained
Biofeedback Training in its simplest form is to understand what your body is telling you and then train accordingly.
Here's a method of biofeedback training that David uses with his clients, and that you will learn inside Off The Floor.
You're going to test your range of motion by doing a toe touch (or as near as possible).
Stand with your feet together and then slowly bend forward as though you're going to touch your toes.
As soon as you feel any tension, anywhere in your body, STOP.
So, for some of you, your hands may only get as low as mid-thigh, others may reach their knees, or even mid-shin.
The point is to stop as soon as you feel any tension whatsoever.
Now you're going to mimic a standard deadlift.
You're going to complete 3 reps of deadlifts, BUT with no bar and no weights.
So, hold an invisible bar, use perfect form, and do 3 deadlifts.
Straight after this repeat the "touch your toes" test.
If you can reach further down before feeling any tension, that's a green light telling you that you can do that exercise today.
If you find that your hands reach the same point as before, or not as far down, your body is telling you that you shouldn't be doing that exercise today.
David will usually have clients complete biofeedback testing on 3 different lifts, e.g. standard deadlift, sumo deadlift, Jefferson deadlift.
If after performing each "invisible" deadlift variation your range of motion improves in the touch your toes test, then do that variation today.
If your range of motion doesn't improve, or gets even worse, that deadlift variation is best avoided today.
====>GET IMMEDIATE ACCESS TO OFF THE FLOOR<====
How to Use BiofeedbackFor a Better Workout
What Do You Get With Off The Floor?
There are a total of 9 components to the Off The Floor Program.
This is a far cry from the original, single-edition Off The Floor book that David created in 2013.
He has taken on feedback and he's added an amazing amount of information.
Off The Floor Manual
You wouldn't think there was that much to say about the deadlift, but David certainly proves that theory wrong in the main manual.
David is someone who has devoted his training life to the deadlift, so he can happily talk about the big lift for eternity.
There is a huge amount of knowledge and information packed into this manual.
Off The Floor Programs
The original Off The Floor program from 2013 incorporated just one training program.
This new edition has a further three biofeedback-based training programs.
There are two 8-week beginner and intermediate workout programs.
Plus, a 12-week advanced training program.
The original Off The Floor training program is also included.
Off The Floor Video Library
As we're talking about over 30 different deadlift variations it's best to have a video library.
David provides detailed walkthroughs of each variation.
You also have the opportunity to see David take someone through a biofeedback testing and training session.
Grip Challenges
This is a guide of various grip challenges for you to undertake alongside your training.
These challenges will help you to build a powerful grip and even more powerful forearms.
Deadlift Exercise Library Quick Reference
David provides descriptions, instructions, and images of every single deadlift variation.
So, whether you're training in the garage or the gym, you have an immediate reference point at your fingertips.
Deadlift Gear Guide
David explains that there's absolutely nothing wrong with training all the deadlift variations with just weights and a bar.
However, this guide will introduce you to implements and additions that can enhance your training.
These range from bands, chains, and even simple things that you can add to your gym bag.
Biofeedback Training Guide
This a 9-week Biofeedback Training Course.
David literally holds you by the hand and walks you step-by-step through the entire Biofeedback Training System that he uses with his private clients.
Supplement Guide
David is a completely natural lifter, but he understands the importance of certain supplements.
This guide will reveal which supplements are a complete waste of money, and which one's can significantly improve your results (with little added cost).
Mastering the Deadlift with Bret Contreras
Bret is considered by many to be the foremost expert in biomechanics of the glutes and hips.
David and Bret spend over an hour talking about the biggest limiting factors when it comes to the deadlift.
Plus, you'll discover how to eliminate these factors and optimize your training for better results.
Price and Guarantee
Off The Floor is available for $99.
The program is sold via the merchant, Clickbank, which means it must adhere to their strict 60-day money back guarantee.
This means you can purchase Off The Floor, try the program out for two whole months, and if for any reason you're not satisfied simply request a refund.
====>GET RISK-FREE ACCESS TO OFF THE FLOOR TODAY<====
What Did I Think of Off The Floor?
I actually purchased the original version of Off The Floor a number of years ago.
To be honest, I found it to be a decent program, there was a great deal of information, but I wasn't exactly blown away by it.
This new edition definitely packs far more of a punch than the original.
There is definitely a lot more information in the new Off The Floor.
But, that also comes at a price.
$99 is pretty steep for an online workout program.
With that being said, I do think it is worth the money, but Off The Floor may not be for everyone.
If you're someone who wants to get stronger and build more muscle, this program will be of huge benefit to you.
This isn't simply about performing the standard deadlift and hoping for the best.
David has packed Off The Floor with a vast amount of knowledge and experience.
Plus, I really like the use of Biofeedback Training.
The principle always made sense to me, but it's not until you actually try it that you realise its potential.
The fact that there are additional workouts now, plus a focus on various types of training is fantastic.
I can guarantee that if you follow what you learn inside Off The Floor YOU WILL pack on slabs of muscle and get insanely strong.
And you will definitely add a lot of weight to your deadlift, irrespective of how long you've been training.
All-in-all, I enjoyed Off The Floor and I do recommend the program.
====>YES, I WANT ACCESS TO OFF THE FLOOR NOW<====
Product Pros.
David Dellanave's name is synonymous with the deadlift. Trainers, coaches, and people in the highest circles of the fitness industry agree he is the deadlift expert.
Off The Floor has been "upgraded" since the original version, and there is a wealth of information to be found inside.
You have 4 different workouts to choose from based on your strength and fitness levels. So, in effect, you have nearly 8 months of workouts available to you.
There are over 30 different deadlift variations and many accessory exercises, so you'll find a lot of variety with the program.
If you follow through on what you learn you will definitely pack on size and strength, as well as upping your deadlift numbers.
From a personal perspective, I found the hour-long discussion between David and Bret Contreras Pure Gold. Wow! I definitely learned a huge amount.
Off The Floor comes with a 60-day money back guarantee.
Product Cons.
Off The Floor is a little expensive at $99.
However, I still think it's worth it in terms of what you will learn, and the gains you can expect to make.
Final Thoughts
So, Off The Floor does get a thumbs up from me.
David certainly knows what he's talking about when it comes to Biofeedback training and the deadlift.
There's a huge amount to learn within the program.
Plus, you will definitely be deadlifting much higher numbers if you follow through on what you learn.
With this, of course, comes increased strength and muscle.
So, a win-win.
I recommend Off The Floor if this fits in with your training goals.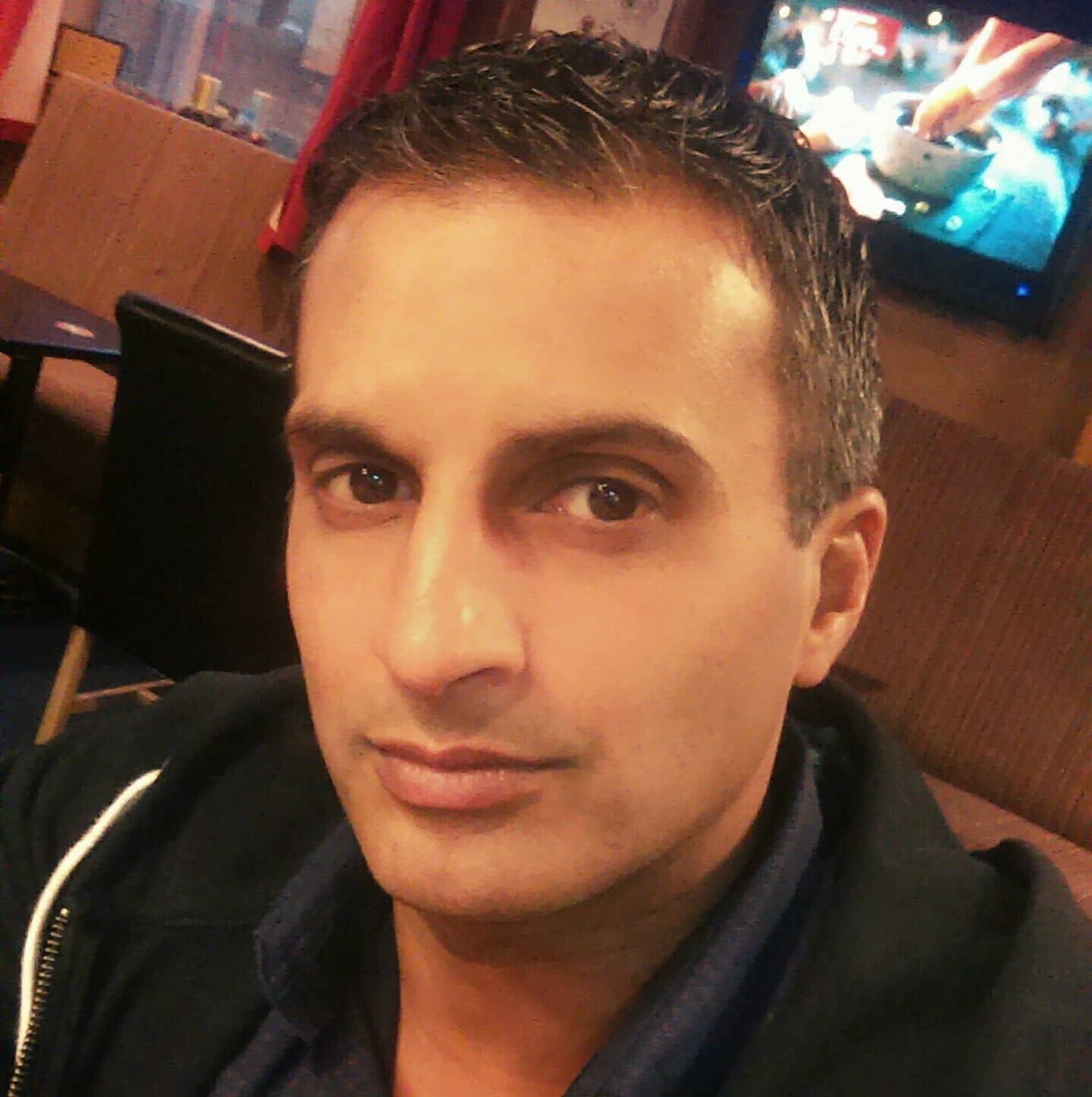 Hi, I'm Partha, owner and founder of My Bodyweight Exercises. I am a Level 3 Personal Trainer and Certified Strength & Conditioning Specialist through the Register of Exercise Professionals, United Kingdom. I have been a regular gym-goer since 2000 and coaching clients since 2012. My aim is to help you achieve your body composition goals.