Welcome to my Old School New Body review.
Look around you and I can guarantee that the vast majority of people look older than their actual age.
This is especially true once you start approaching 40 (and of course, beyond).
Many of us will start new low-fat diets and spend hours in the gym in the hope that we can reverse the aging process, or at the very least stop it for a few years yet.
However, the harder and longer we workout in the gym, plus the more strict we are with our diet, the worse things seem to become.
The Old School New Body program claims that it can help you to defy the aging process, while not having to worry about long, arduous workouts, and without having to watch every single thing that you eat.
This of course piqued my interest, so today I'd like to provide you with my review of this potentially, ground-breaking program.
Old School New Body Review
Affiliate Disclosure: Some of the links below are affiliate links, meaning, at NO additional cost to you, I will earn a small commission if you click through and make a purchase.
Product: Old School New Body

Price: $20
Website: oldschoolnewbody.com
Type of Program: Full-Body Dumbbell Workouts and Nutrition
Guarantee: 60-Day Full Money Back Guarantee
My Rating: 8.5 out of 10
What is the Old School New Body Program?
The Old School New Body program is specifically aimed at men and women over the age of 35.
The program claims that it will help you to look, feel and move as though you were years younger by exercising for only 90 minutes per WEEK.
Old School New Body will introduce you to specific ways to move, eat, and think, all of which will help to slow down the aging process.
This doesn't require any anti-aging drugs, supplements, or special gimmicks, just simple hard work based on old school training techniques, plus tweaks to your diet and nutrition.
The program will steer you away from various things that most people apply if they want to lose weight or body fat, get in better shape, and look younger than their years.
The Old School New Body program will show that low-fat diets aren't doing you any good.
Gym classes and long-duration bouts of exercise (especially cardio) are simply aging you faster.
You don't have to blame how old you are on how you feel and look, as the program can help people of any age.
You'll learn why chronic dehydration is affecting your kidneys and liver, thus making you look older.
And you'll discover how to work out less and still achieve your body goals, as well as making you look years younger than your actual age.
=====>GET RISK-FREE ACCESS TO OLD SCHOOL NEW BODY HERE<=====
Who is Behind The Old School New Body Program?
The creators of Old School New Body are Steve and Becky Holman.
Steve is the Editor-in-Chief of the famed Iron Man Magazine and has been lucky enough to have his wife work alongside him for many years.
The Iron Man Magazine is generally viewed as a bodybuilding, weightlifting and powerlifting magazine, although it does have an equally large readership of both men and women.
Steve and Becky have picked up many tips over the decades due to their involvement with Iron Man, but still view the "Old School" methods of training as the best.
This means they tend to steer away from fancy new-age core-training, or spending 90 minutes a day watching the latest fad 90-minute workout DVD on your TV.
Vince Gironda is probably one of the best-known and most famous "Old School" trainers.
Vince is responsible for getting various movie stars into the best shape of their life, often with less than two weeks at his disposal.
He is the man behind famous body transformations, such as Clint Eastwood, Carl Weathers (Apollo Creed for the Rocky Movies), and Suzanne Summers.
Steve and Becky have reworked Vince's density training principles to create the system you will discover inside the Old School New Body program.
How Does Old School New Body Work?
Old School New Body introduces a workout known as the "F4X Protocol".
The F4X Protocol is split into 3 distinct phases:
Lean – This phase will help to lose weight and body fat through slight variations in movement style and nutrition. Some readers will actually only require phase 1 of the program, as they find that they have produced the weight loss and toned muscle they desire.
Shape – You'll enter the second phase once you are happy with the weight loss you have experienced through phase one. Now you will add "just a bit" more muscle to your frame by another slight change to your lifting style and nutrition.
Build – The third phase is aimed at packing on some extra muscle onto your frame. However, this isn't about building ridiculous muscle mass most associated with bodybuilders and the covers of bodybuilding magazines. This phase is about adding lean muscle to give you that sleek, athletic and toned look. Once again, this is achieved through a slight change in lifting and nutrition.
The Lean program is a basic four-exercise protocol that can be used by anyone, including beginners, and only requires you to workout for three days a week.
Many of you may be happy to stick with this training protocol for life, as the four exercises are designed to increase growth hormone and build a small amount of muscle, while literally melting away body fat.
You can complete these workouts with dumbbells at home or in the gym and you'll be done in less than 30 minutes.
The Shape program takes things up a notch or two, but you won't have to worry about heavy pressure on your joints or anything similar.
Shape still only requires you to workout 3 days a week, but your sessions will typically take 45 minutes, as this protocol is slightly more extensive.
The Build program is extremely similar to the more advanced workouts that Steve regularly uses.
You will up the intensity of the F4X program and learn methods including, rest-pause, Tri-X, and the plus-one method.
The Old School New Body program also includes fat loss and nutrition tips, Steve and Becky's actual diets, plus a list of alternate meals for you to try.
You will also be able to follow Becky's transformation story, as well as receiving tips about supplements and alcohol (it's not as bad as you may think).
The bonus section will feature information about anti-aging, muscle building, fat burning, better sex, and even a section on health and happiness.
You will receive the following guides with the Old School New Body program:
Old School New Body PDF Guide
This PDF guide will introduce you to the F4X training protocol.
This provides you with the workouts that you'll need to complete during the Lean, Shape and Build phases of F4X.
You will discover the reasons why Steve and Becky came up with these specific workout protocols.
Becky will walk you through her amazing transformation and why she credits the F4X system with this dramatic change in her body and overall lifestyle.
BONUSES
F4X Quick Start Workout Guide
This PDF strips out the workout from the main guide, so if you don't want to read through the entire guide, you can get straight into the workouts.
In fact, the Quick Start Workout Guide will have you ready for your first workout within less than 15 minutes.
Burn Fat Faster
This PDF guide will introduce you to various fat-burning secrets.
You'll discover:
How to use heat to help speed up the fat burning process
How sleeping naked can actually get you leaner
Foods and nutrients that can get you ripped
The dessert that can fire up your metabolism
Build More Muscle: Natural Anabolics
This PDF guide will show you the foods, nutrients and minerals that can increase testosterone, boost growth hormone, add new muscle mass, etc.
Keep The Drive Alive
This PDF guide will provide you with sex and anti-aging secrets.
It includes:
Nutrients that can reduce wrinkles
Secrets to great sleep
The herb that can increase hair growth
Activities to increase sex drive and arousal
Aphrodisiac vegetables and desserts
Live the Good Life
The final free PDF guide reveals the secrets to health and happiness.
You will learn secrets about improving your mood instantly, combating depression, releasing feel-good hormones, and the 6 keys to happiness.
The Old School New Body program is available for just $20, although on the final sales page (there are 4 very short pages before you get to the main sales page) you will be offered for $1 for a 14-day trial, after which you can decide whether to continue with the program or not.
If you decide to keep the program you will be billed the additional $19, but only after 14 days.
Old School New Body is sold via the merchant Clickbank, which means it must adhere to their strict 60-day money back guarantee.
So, you can purchase the program, try it out for two whole months, and if for any reason you're not satisfied just request a refund.
====>TRY OLD SCHOOL NEW BODY FOR 14 DAYS FOR JUST $1<====
What Did I Think of the Old School New Body Program?
Firstly, I have to say that as soon as I saw the mere mention of Vince Gironda I was sold.
I have been a fan of Gironda's workouts, methods, advice and recommendations for many years.
The Old School New Body program is based around Vince's density training program (with a few tweaks here-and-there) and this is something I have used before, and to great effect.
I also loved the workout that Vince is most famed for, the 8×8 method.
Basically, if Vince Gironda has any involvement in a workout program you can definitely count me in.
I have also read many issues of Iron Man Magazine so I knew exactly who Steve Holman was beforehand.
Admittedly, at the time of writing, the Old School New Body program has been around for 8 years, but it works on sound training principles, and principles that I completely agree with.
There really is no need to turn to low-fat diets and long, harsh workout routines in order to produce the body of your dreams.
I know Steve is in his fifties and Becky isn't far behind, but they both look fantastic, and are proof that their program will not only get you in fantastic shape, but also help you to look years younger than your age.
The only real issue I have with the Old School New Body program is that everything is in PDF format, so it would've been nice to have some follow-along videos.
With that said, the exercises and workouts are explained in great detail and include illustrations, so this isn't a huge problem.
Additionally, there are the usual shady marketing tactics on the sales page, although this has pretty much become commonplace in the modern-day-and-age.
You are told that the program usually retails at $50, but if you purchase today (and you'll notice a 15-minute countdown timer, which just so happens to reset to 15 minutes again whenever you revisit the sales page) you'll get the program for $20.
Pure and simple, the Old School New Body program costs $20.
As I've mentioned, on the final sales page, as long as you stay on it for around a minute or so, a pop-up will appear offering you a 14-day trial for just $1.
But then again, the program comes with a 60-day money back guarantee anyway, so in truth I see it as a no-brainer.
I highly recommend the Old School New Body program for anyone who wants to lose weight, burn fat, get a lean, athletic and sexy looking body, and would love to look far younger than their years.
The program gets a massive thumbs up from me.
====>CLICK HERE FOR IMMEDIATE ACCESS TO OLD SCHOOL NEW BODY<====
Product Pros.
Old School New Body is based around Vince Gironda's density training program (and Vince is viewed as a "Demi-God" in health and fitness circles).
The workouts are never more than 30-45 minutes long.
You are only required to workout 3 times a week.
The workouts are not only aimed at getting you into great shape, but can also help to slow down the aging process (premature aging is typically associated with long, monotonous workouts).
You will receive information about diet and nutrition and you won't have to stick to a low-fat diet.
There are a number of bonuses available with the main program, which will simply enhance what you learn.
You can try the program for 14 days for just $1.
The full price is $20, but you are still covered by a 60-day money back guarantee.
Product Cons.
The Old School New Body isn't suitable for anyone who doesn't like using weights, although all the workouts only require dumbbells.
You will need to put in some hard work, even though the workouts are short, they are intense.
The sales page has some very "old school" marketing tactics by creating scarcity by making you believe that you'll only get the program for $20 if you purchase within the next 15 minutes (the program will always be just $20).
Final Thoughts
I guess you can tell that I am completely sold on the Old School New Body program.
It has been around for a number of years now, but it's still going strong, and there's a reason for that.
I love the fact that many of the principles come from the "Master Trainer" Vince Gironda, and therefore I can guarantee it will do exactly what it says it will.
If you're unsure about the program just remember you can try it out for 14 days at just the cost of $1, but you're also covered by a 60-day money back guarantee anyway.
I feel I need say no more apart from Old School New Body is the real deal and a fantastic program.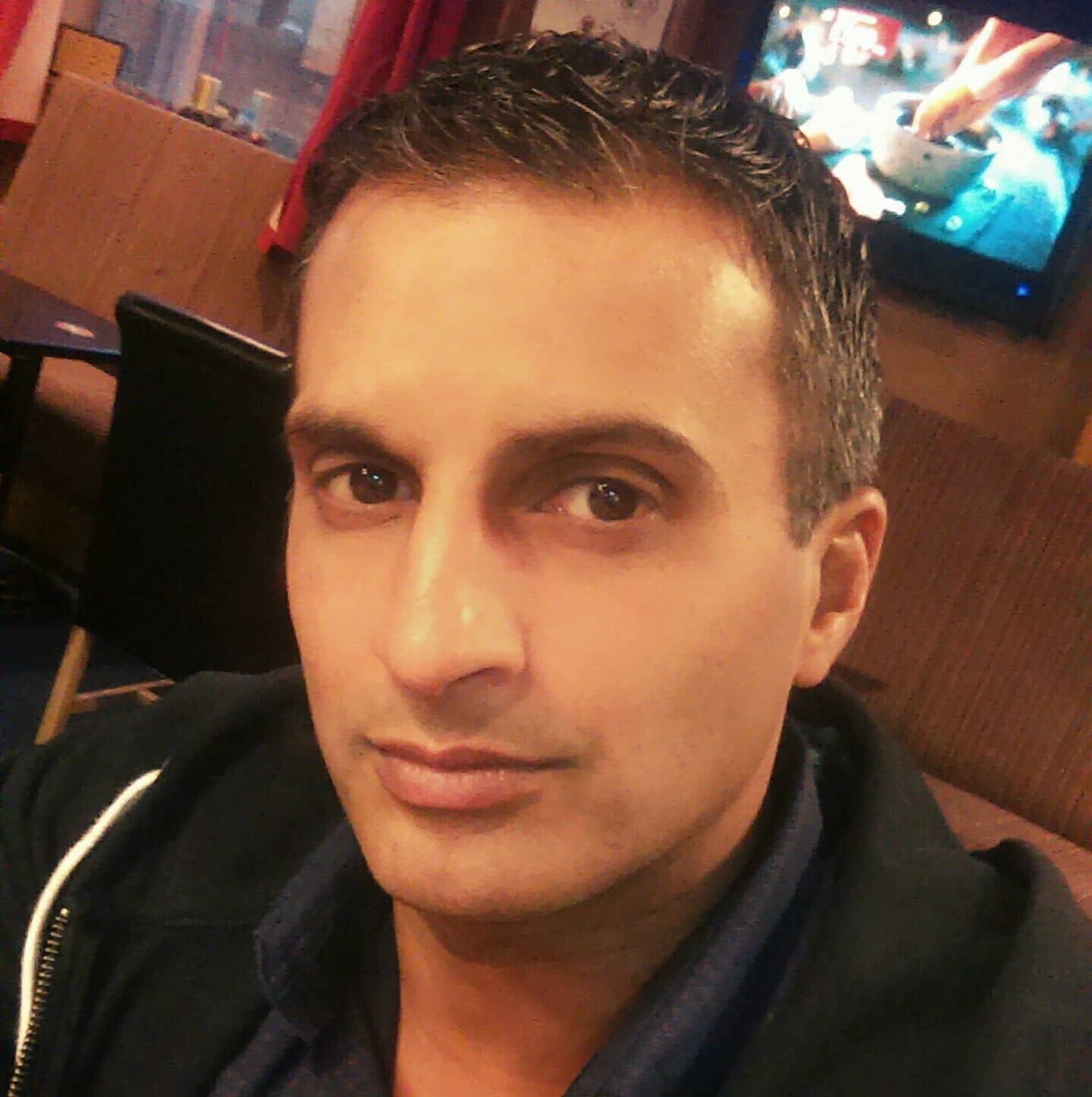 Hi, I'm Partha, the founder of My Bodyweight Exercises. I'm someone who's been passionate about exercise and nutrition for more years than I care to remember. I've studied, researched, and honed my skills for a number of decades now. So, I've created this website to hopefully share my knowledge with you. Whether your goal is to lose weight, burn fat, get fitter, or build muscle and strength, I've got you covered.