Welcome to my Physique Zero review.
Show me a man who says he's not interested in adding inches to his arms, chest, and shoulders, as well as having a set of ripped 6-pack abs, and I'll show you a liar.
Having an aesthetically pleasing body:
A body that has other men (young and old) dying to know your workout secrets.
A body that women lust after.
A body that makes you smile from ear-to-ear every time you look in the mirror.
A body that not only looks good, but fills you with energy and confidence.
I guess this is the holy grail that all us guys chase after for many years and more often than not, 99% of us never get to achieve the body of our dreams.
This is the body that Physique Zero claims it can give you from exercising for just 8 minutes a day.
Pretty big claims. Something that will suck many of us in, but we all have that nagging feeling at the back of our mind that it all sounds too good to be true.
And we all know that if something sounds too good to be true then it normally is.
So, I had to investigate further and provide you with my Physique Zero review.
Physique Zero Review
Affiliate Disclosure: Some of the links below are affiliate links, meaning, at NO additional cost to you, I will earn a small commission if you click through and make a purchase.
Product: Physique Zero
Price: $15
Website: projecthypertrophy.com
Type of Program: Bodyweight Training For Muscle & Strength
Guarantee: 60-Day Full Money Back Guarantee
My Rating: 9 out of 10
What is The Physique Zero Program?
The Physique Zero program is a series of bodyweight training workouts aimed at increasing muscle, strength and endurance.
The creator of the program is a husband and a father and although he has been training for many years he realised that with his new responsibilities that he couldn't spend hours and hours a day in the gym.
So, he wanted to use short and easy bodyweight workouts that wouldn't impact on his size and strength, while still keeping fit and looking ripped and athletic.
And it is from here that Physique Zero was born.
The program is specifically aimed at men in the same situation – men who have busy working lives, as well as a family, but still want to be in the best shape of their life.
The Physique Zero program is also for those of you who:
Are just too busy to train in the gym.
Don't want to spend money on expensive gym memberships.
Hate exercise, but still want to be in decent shape.
Have a history of injuries, especially wear and tear on the joints.
Are in your 40s, 50s, 60s and beyond, but still want to get into the best shape of your life.
Have let themselves go because of those long working hours and devotion to your family.
Who is The Face Behind Physique Zero?
The Physique Zero program is brought to you by Alain Gonzalez.
Alain is a fitness coach and author.
He is a busy husband and father who now values his family and hard work above anything else.
Alain has spent over a decade personally coaching thousands of men to change their bodies.
His first passion in fitness was to help skinny guys who wanted to build muscle.
However, over time as Alain has got older, had more kids and been stretched by a busy work schedule, he has now developed a passion for helping guys just like himself.
The over 30 (and beyond) family man who's busy, but still desires a muscular, athletic and strong body.
Alain knows that many guys in the position of working hard and having a family simply can't find the time to go to the gym
If they go to the gym before work this involves getting up ridiculously early and leaves you feeling whacked for the rest of the day (no good for work or your boss).
And not many people feel like going to gym after a hard day at work, driving through traffic, having to work out, before fighting traffic and tiredness again before you get home.
And it is for this very reason that Alain has created the physique Zero program.
GET IMMEDIATE RISK-FREE ACCESS TO THE PHYSIQUE ZERO PROGRAM
How Does Physique Zero Work?
The Physique Zero program is incorporated from a Japanese study published in The International Journal of Sports Physiology and Performance – namely, by creating a hypoxic cell environment in your muscles.
In its simplest form a hypoxic environment is an environmental condition whereby the concentration of oxygen levels is lower than it usually is in that environment.
Alain claims that this is the secret to building even more muscle than you ever could otherwise.
By using a unique rep tempo and training above a certain time threshold you can restrict the blood vessels in your muscles.
The result of this is you will recruit more strength fibres, hypertrophy fibres, and endurance fibres during exercise, which will lead to massive growth.
In the Japanese study on hypoxic environment training the men grew their triceps 4 times faster than the non-hypoxic group and their biceps 6 times faster. The hypoxic group also saw a 20% increase in strength.
The reason for this is due to a rush of the hormone testosterone to the body created by hypoxic environment training.
Just in case you weren't aware, testosterone is extremely important for muscle growth, strength, and even fat loss. And unfortunately as we get older we produce less testosterone, which explains the changes in body shape for men when they reach a certain age.
The Physique Zero program works on 70-second sets where you slow the tempo of the exercise right down, thus creating a hypoxic environment in the body.
This in turn will also negate the muscle soreness and aches that is typically associated with long-winded, extremely high rep bodyweight workouts.
In fact, each workout within the program is limited to just 8 minutes, but still focuses on building muscle, strength and endurance.
CHECK OUT THE PHYSIQUE ZERO PROGRAM HERE
My Physique Zero Review
Initially, as I'm sure you are, I was very sceptical.
I mean is it really possible to achieve all the things that Alain talks about from working out for just 8 minutes a day?
Okay, looking at Alain's claims and taking into consideration what I know about exercise it is actually feasible.
Firstly, the old adage of working out for longer being better for you is nothing but a myth.
In fact, you are probably restricting potential gains by working out for so long. Once you hit a certain workout threshold you are likely to start producing the stress hormone cortisol which will kill any gains.
Secondly, I know from personal experience that simply adding more and more reps, even with a bodyweight workout, will just lead to muscle soreness and typically aching joints.
Finally, the Physique Zero program relies on timed sets rather than counting reps. I actually agree that this is a great idea.
I know for me whenever I'm counting reps my mind isn't so concentrated on performing an exercise with perfect form, but rather whether I'm going to hit my rep count for that set.
This program is all about slowing down the exercise, while using perfect form, until a timer goes off.
I actually really like this principle. This is how I look at it – I could probably crank out 20 reps of chin ups, but the last few reps wouldn't be all that great and there will probably be some kipping involved.
However, if I took 70 seconds to perform just 3-4 reps of perfect form pull ups, while keeping my muscles under constant tension, say taking 5-6 seconds to pull up, a static hold for the same time at the top, and a further 5-6 seconds to lower myself, well my lats and biceps would get a far better workout in one rep that 10-15 "normal" crappy reps.
Another example is I could add my own bodyweight to a barbell and easily crank out 10-15 squats. However, have you ever tried to hold a wall sit for 3 minutes straight?
Your back's against a wall and you lower yourself into a "sitting" position and just hold. I can guarantee that most people wouldn't get much further than 60-90 seconds because their quads would literally be "on fire". I'm not sure I've ever had the same effect from barbell squats.
So, for me the Physique Zero program is based on actionable and scientifically-proven methods that will build muscle, strength and endurance.
With that said, I do have a couple of issues with the program.
Yes, initially you can stick to an 8-minute workout, and I think this will be a major attraction for a lot of people.
I can guarantee there will be guys out there thinking that they won't have to work out for more than 24-32 minutes a week and they'll have the most amazing physiques.
Trust me, you will not get a physique like Alain or the model shown on their website from just working out for this short period of time.
Building muscle, strength and endurance is all about progression. So, you will need to progressively work harder or for more time.
Plus, I've always said that diet and nutrition is about 80% of the battle when it comes to being able to see a ripped set of 6-pack abs.
I'm just a little worried that some guys may think that they can get away with doing a couple of 8-minute workouts a week, eat burgers, pizzas and fried chicken, and then somehow produce the most fantastic body ever.
Sorry, nope that won't work.
There also happens to be a lot of reference to "how women will find you irresistible".
Hmm, okay!
Yes, you can definitely get a great looking body by following the principles and workout plans in the Physique Zero program, but a lot of the sales page is what I would call, "heartstring marketing".
Basically, there is a major focus on how little you'll have to workout and how women will literally fall at your feet.
I guess this will appeal to many guys out there, but for me I just want to know what the program involves and whether it will work.
It's a great program, it will definitely work, so I'm not interested in all the other "marketing bullshit" that makes up the sales page.
TRY THE PHYSIQUE ZERO PROGRAM COMPLETELY RISK-FREE TODAY
What Do You Get With The Physique Zero Program?
The program comes with a main manual in PDF format. There are also downloadable videos which will walk you through the various exercises.
Alain has also included 3 additional bonuses.
Supplement guide
Pull up progression guide
Push up progression guide
So, these bonuses are aimed at providing details about affordable supplements and a nutrient rich diet which will enhance your physique.
Plus different variations of pull ups and push ups that you can perform without having to worry about joint pain or injuries. The aim is to eventually get you to perform 50 straight pull ups (yes, you read that correctly!) and 100 straight push ups without any difficulty.
Alain has valued the bonuses alone at $92 and the overall package of the Physique Zero Guide and Videos and Bonuses at $147.
However, the program is available for just $15.
The program is also being sold via the merchant Clickbank, which means that to abide by their rules it must have a 60-day money back guarantee.
So, in reality you can purchase the program, try it out for two whole months, and if you're not satisfied simply request a no questions asked refund.
Physique Zero Pros.
The program is based on short workouts which you can perform just about anywhere.
There are no weights, gym memberships, or any other type of equipment required.
The program is backed by scientific evidence and various studies which prove that this type of short and constant tension workout will actually promote muscle, strength and endurance.
The program is instantly downloadable online.
Physique Zero has an estimated value of $147, but is available to you for just $15.
You will receive 3 additional bonus manuals covering supplements, pull up and push variations.
The program has a 60-day money back guarantee
This is the ideal program for guys who lead busy lives with work and families.
Physique Zero Cons.
The program is not recommended if you prefer working out with weights or equipment.
Physique Zero is based around 70-second sets and 8-minute workouts, but in truth this is just a start, and to see real progression your workouts will have to progress too (Alain does provide further details of this inside the program).
The sales page is a little "cheesy" and almost tries to "lure" guys in with the old "you don't need to do much work and women will fall at your feet" marketing ploy.
Final Thoughts
I must say that I like Physique Zero a lot and the program follows some very sound scientific and exercise principles.
I'm not too sure about some of the marketing, and yes you can get a fantastic body that women will lust after, and INITIALLY the workouts will be extremely short but still challenging, BUT as I've mentioned numerous times – exercise and getting bigger and better is all about progression.
With that said, Physique Zero gets a massive thumbs up for me and I highly recommend the program for anyone who leads a busy life, but wants to get into fantastic shape.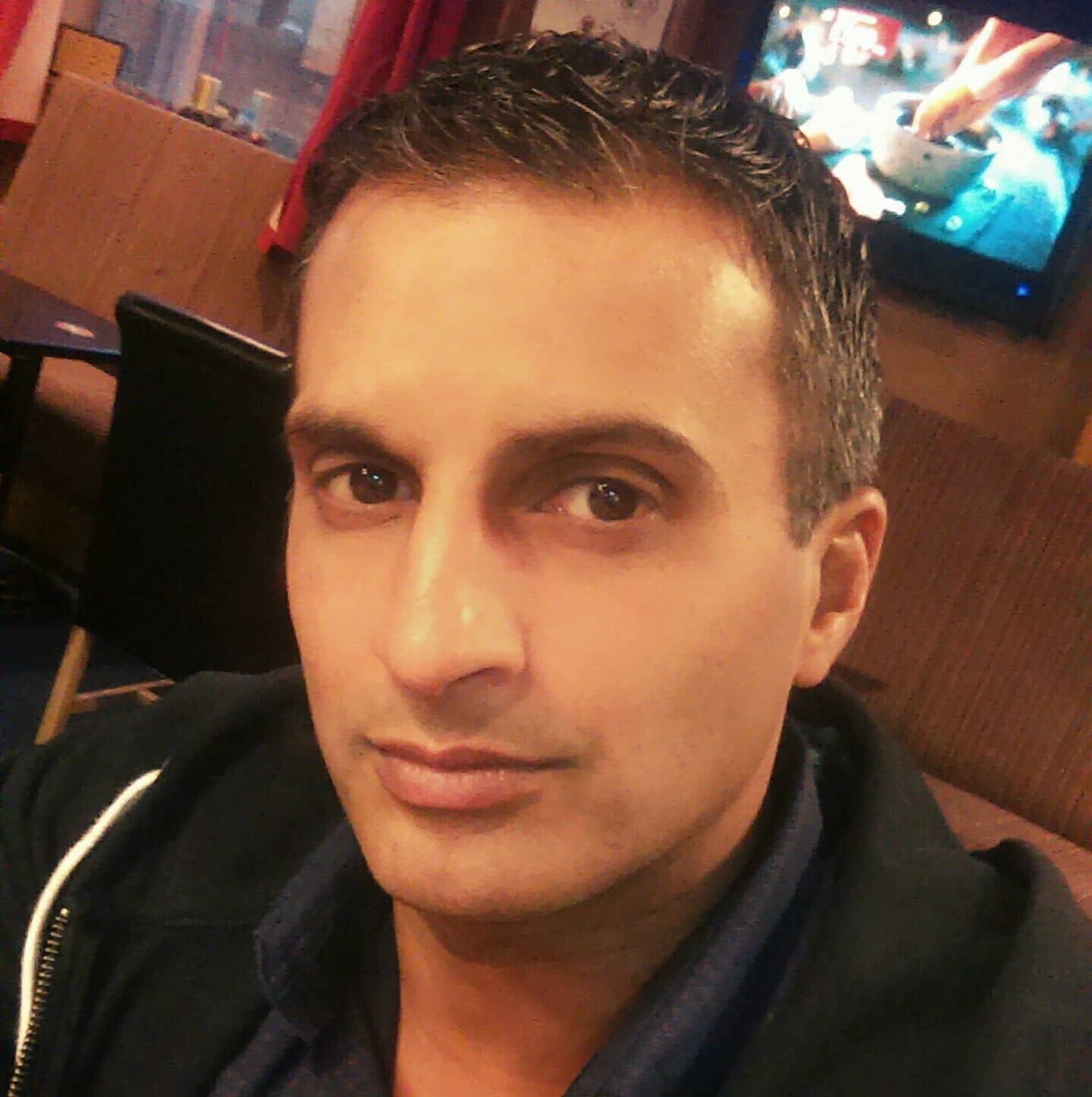 Hi, I'm Partha, the founder of My Bodyweight Exercises. I'm someone who's been passionate about exercise and nutrition for more years than I care to remember. I've studied, researched, and honed my skills for a number of decades now. So, I've created this website to hopefully share my knowledge with you. Whether your goal is to lose weight, burn fat, get fitter, or build muscle and strength, I've got you covered.