Last updated on November 1st, 2022 at 02:20 pm
Welcome to my Savage Strength Review.
There are some guys who seem to be able to gain muscular strength without making any effort.
They don't spend hours in the gym, use complicated exercises, or even perform endless reps.
They don't even need any fancy equipment or performance-enhancing drugs.
These guys are just plain STRONG.
The Savage Strength Training System claims that it can help YOU achieve this level of strength.
Plus, you can build insane strength in the comfort of your home with minimal equipment.
So, I decided to investigate the program further and provide you with my Savage Strength Review.
Savage Strength Review
Affiliate Disclosure: Some of the links below are affiliate links, meaning, at NO additional cost to you, I will earn a small commission if you click through and make a purchase.
Product: The Savage Strength Training System
Price: $19
Website: savagestrength.com
Type of Program: 16-Week Workout Program For Functional Strength
Guarantee: 60-Day Full Money Back Guarantee
My Rating: 8.5 out of 10
What is the Savage StrengthTraining System?
The Savage Strength Training System is a 16-week workout program that focuses on the 9 Primary Movement Patterns. Savage Strength is aimed at building functional strength. The workouts can be done at home with minimal equipment, and there are also gym exercise options for every exercise.
Who is the Face Behind the Savage Strength Training System?
The creator of the Savage Strength Training System is Mike Gillette.
Savage Strength has been produced in conjunction with Mike Westerdal, the founder of Critical Bench.
Mike Gillette is someone I first came across on Ripley's Believe It or Not! TV series.
At the time, I watched him literally fold a frying pan in half and bend steel bars with his body and bare hands (check out the video further down to see these and more feats of strength)
That being said, although amazed, I knew very little about Mike.
His bio reads as follows:
"Mike Gillette is a Speaker, Best-Selling Author, and a Peak-Performance Coach with a life story that reads like an action-adventure novel."
As in turns out, Mike's does seem to be a real life action hero.:
Mike has served as both an army paratrooper and a SWAT commander.
He's been a bodyguard to Fortune 100 CEOs and film stars, both home and abroad.
A member of the Martial Arts Hall of Fame.
Mike has been a counter-terrorism consultant to the Department of Homeland Security.
He has been a Physical Fitness Trainer for both the Police Academy and US Army.
Mike served as a Nutritional Consultant for various reality TV shows and movies including, Fight Girls, American Gladiator, and Haywire.
He has black belts in Jiu-Jitsu, American Combat Kempo, and Arnis.
Mike also has a Bachelor of Arts from the University of Arizona and has been a Certified Fitness Trainer for over 20 years.
Basically, when it comes to strength, training, fitness, fighting (and bending steel bars) Mike knows his stuff.
CHECK OUT THE SAVAGE STRENGTH TRAINING SYSTEM NOW
How Does the Savage Strength Training System Work?
The Savage Strength Training System looks to take advantage of the body's inbuilt movement patterns.
All the exercises you'll learn stem from the 9 primary movement patterns of the body.
This is then combined with the ideal repetition speed and goal specific rest periods.
Rep speed and rest periods are often overlooked when it comes to strength training, and yet they form a critical piece of the puzzle.
Mike will introduce you to what he calls, "load manipulation".
This is a system where you will learn how to overload the muscles, tendons, and connective tissues.
It is this system that builds truly functional strength, the type of strength you typically think that your body may not be capable of producing.
Savage Strength also goes into great detail about the principles of strength training.
This will encompass both mental and physical strength training techniques.
Mike is literally a walking encyclopedia and he shares a vast array of his knowledge with you in the Savage Strength Training System.
The workouts use the concept of the 5×5 training method, but with a massive difference.
You'll also learn about "Century Sets".
As the name suggests, these are exercises that you will perform for 100 reps, but in a manner which will build unbelievable strength.
Here's what you get with the Savage Strength Training System:
The Savage Strength Manifesto
This is where Mike reveals his back story and his mindset to building truly functional strength.
You'll discover what Mike refers to as his "8 Strength Training Secrets".
The Manifesto is intended to provide you with the knowledge and ability to design your own Savage Strength Workouts.
The Savage Strength Training Logs
These are printable workout sheets that take you through the 16-week Savage Strength Training Workouts.
The initial phase of training contains 5 cycles and you'll be working out 3 days a week.
Then there's the Xtreme Advanced Phase when you move onto a 4-day a week split-body program.
BONUS
The Savage Strength Exercise Library
Mike will demonstrate 40+ exercises throughout an illustrated guide in PDF format, as well as mp4 video files.
The range of exercises will allow you to swap out various exercises from the training logs if you lack the equipment.
You'll also be introduced to alternative exercises that you can perform in the gym.
Price and Guarantee
The Savage Strength Training System is available for just $19.
The program is sold via the merchant, Clickbank, which means that it must adhere to their strict 60-day money back guarantee.
This means that you can purchase Savage Strength, try the program out for two whole months, and if for any reason you're not satisfied simply request a refund.
GET IMMEDIATE RISK-FREE ACCESS TO SAVAGE STRENGTH
Mike Gillette – Feats of Strength
What Did I Think of Savage Strength?
Savage Strength is the type of workout program that I've really enjoyed owning, reading and working through.
You aren't simply given a workout to follow, but there's also a wealth of learning material within the program.
The more I read about Mike's backstory, the more in awe I was by this amazing human being.
I will also say that when I worked my way through many of Mike's principles around building strength and strength-training in general, it all made a huge amount of sense to me.
I will say that if you're someone who's interested in building showy muscles or burning body fat, then this may not be the program for you.
That being said, the functional movement patterns, and the intensity of many of the exercises will certainly build muscle and lower your body fat percentage anyway.
Some Great Strength Training Principles
There are a few principles that really stood out for me.
Firstly, when you're training your muscles you also happen to be training your central nervous system (CNS).
So, it's important to never train to failure, as this will interfere with your ability to recover.
I think many of us look at strength training as a way to try to lift or move as much weight as we possibly can, and literally go until we have nothing left.
However, this can actually thwart your strength gains.
In fact, there are many bodyweight exercises inside Savage Strength, some that you may even regularly perform.
But, using these exercises in a slightly different way can indeed increase functional strength.
Secondly, true strength isn't all about muscle.
We'll often try to copy workout routines of bodybuilders in an attempt to pack on muscle.
However, real strength training is far more focused on improving your overall function and capabilities.
In fact, you can actually be incredibly strong and still struggle to add muscle to your frame.
So, Savage Strength is far more focused on helping you realise your true strength potential.
That's why there isn't a focus on fancy equipment and "standard" muscle-building exercises.
What I Didn't Like About Savage Strength?
You'll notice on the following page that there is a fair deal of hype around Savage Strength.
However, overhyped sales pages are nothing new, and it's something that you can expect nowadays.
With that being said, it's actually quite difficult to talk about Mike without it coming across as a little over-the-top and very overhyped.
He literally is a real-life action hero that we're more used to seeing in the movies.
There's also the usual "you're getting a fantastic deal today" scenario.
The sales page shows the "regular price" as $38 and that "today's price" is $19.
As far as I'm aware, Savage Strength has always been $19, and shall remain at $19.
So, there's no need to rush into a purchase because you feel you may be getting a better deal.
I will also say that Savage Strength has been around for a number of years now.
The program was initially sold with just the original "Manifesto" book via Amazon.
But there have been some additional materials added in this version by the Critical Bench team in 2020.
Plus, even if the original Savage Strength is nearly a decade old, the principles to functional strength training remain the same, and have stood the test of time.
All-in-all, I think Savage Strength is fantastic and I highly recommend the program.
YES, I WANT ACCESS TO SAVAGE STRENGTH NOW
Product Pros.
Savage Strength has been created by Mike Gillette, who is renowned for his strength-training principles (as well as his own feats of strength).
This is the ideal training program for anyone that wishes to unlock their true strength potential.
The workouts can be done at home and with minimal equipment.
Savage Strength provides replacement exercises which can be done in a gym environment.
The program also focuses on mental toughness and the principles behind achieving true functional strength.
This is a complete 16-week workout program, which includes training logs, so you can log your progress.
Savage Strength is available for just $19.
The program comes with a 60-day money back guarantee.
Product Cons.
The sales page is a little overhyped and there is a great deal of focus on Mike's unbelievable feats of strength.
You're led to believe that you are getting the program at a discount if you purchase today. Savage Strength will always be just $19.
The original Savage Strength program has been around for many years, although this version contains various updates and additions.
Final Thoughts
The Savage Strength Training System is ideal if you're interested in unleashing your true strength potential.
This isn't about building showy muscles and having a beach-ready body.
Savage Strength focuses on making you the strongest version of yourself, both physically and mentally.
So, if you true functional strength is what you want then I highly recommend the Savage Strength Training System.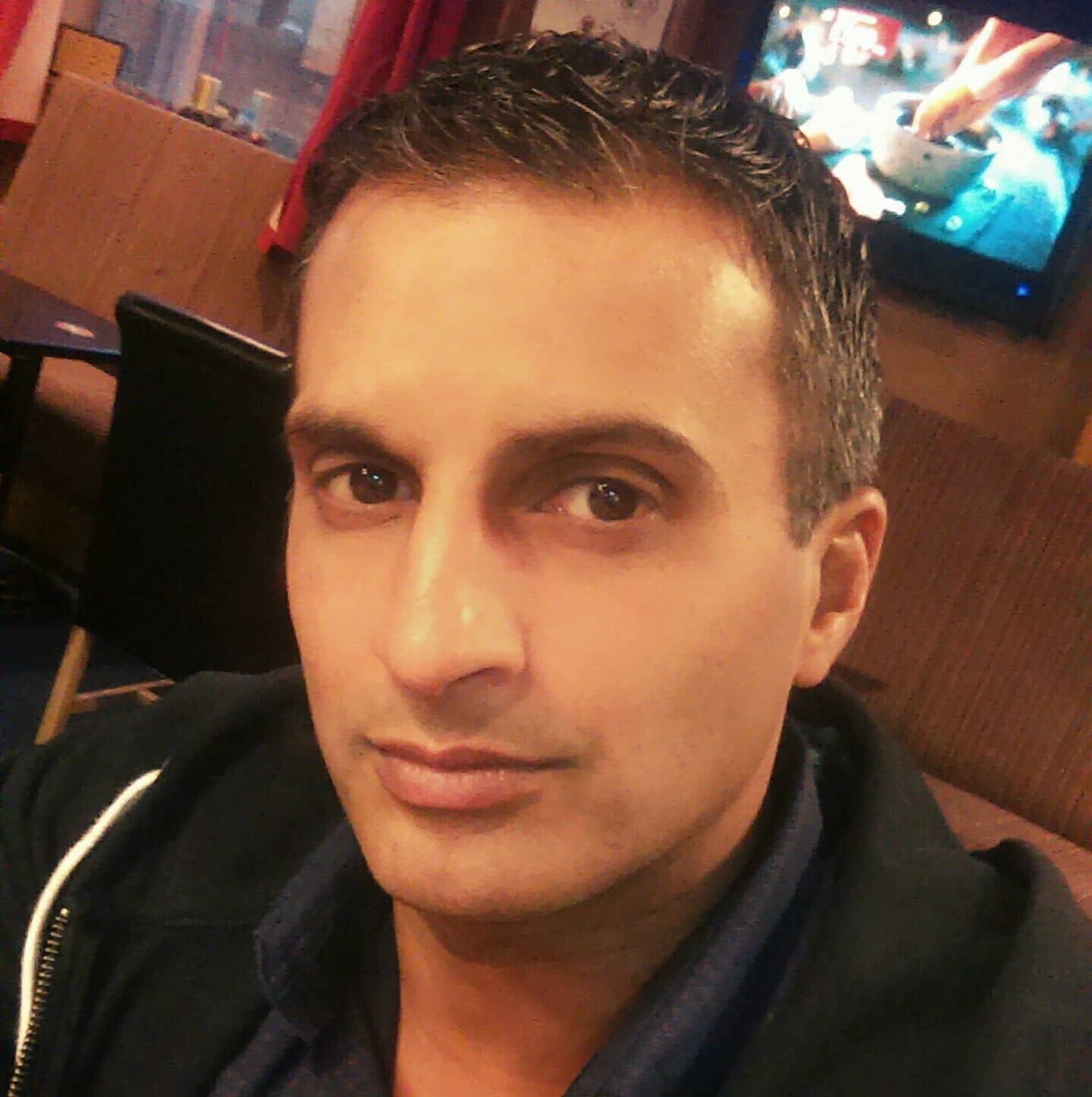 Hi, I'm Partha, the founder of My Bodyweight Exercises. I'm someone who's been passionate about exercise and nutrition for more years than I care to remember. I've studied, researched, and honed my skills for a number of decades now. So, I've created this website to hopefully share my knowledge with you. Whether your goal is to lose weight, burn fat, get fitter, or build muscle and strength, I've got you covered.