Welcome to my Show and Go Review.
Are you someone who wants to gain strength and build muscle?
Would you like to burn body fat and achieve better performance?
Basically, would you love to have a strong, lean and athletic body?
If this sounds like you, then the Show and Go Training System could be exactly what you're looking for.
Eric Cressey, trainer to pro athletes, claims that he will reveal his step-by-step blueprint in full.
I was definitely intrigued.
So, I decided to investigate further and provide you with my Show and Go Review.
Show and Go Review
Affiliate Disclosure: Some of the links below are affiliate links, meaning, at NO additional cost to you, I will earn a small commission if you click through and make a purchase.
Product: Show and Go
Price: $59.99
Website: showandgotraining.com
Type of Program: 16-Week Strength and Conditioning Workout Program
Guarantee: 60-Day Full Money Back Guarantee
My Rating: 9 out of 10
What is the Show and Go Training System?
Show and Go is a 16-week strength and conditioning program. Show and Go incorporates a four-phase system which is aimed at helping you gain muscle and strength, lose body fat, improve mobility, and achieve better athletic performance. At the end of 16 weeks you will be bigger, stronger, leaner, and have a more efficient body.
Who is the Face Behind Show and Go?
The Creator of Show and Go is Eric Cressey.
Eric is best known as a trainer to professional athletes, especially his work with baseball players.
He has high performance training facilities in Massachusetts and Florida.
Eric has trained every level of athlete, from youth level to stars of the Olympics.
However, Eric has also made his training secrets available to the general public through his various online step-by-step blueprints.
I have had the pleasure of using and reviewing many of Eric's online programs, including the smash-hit, High Performance Handbook.
Eric is a Certified Strength and Conditioning Coach.
He specializes in biomechanics and kinesiology.
Eric has been featured in various publications such as, Men's Health, Men's Fitness, T-Nation, ESPN, Yahoo Sports, and Baseball America.
A personal training session with Eric would typically set you back $500/hour.
So, having access to his training material online, for a fraction of the cost, is literally a steal.
====>GET ACCESS TO SHOW AND GO NOW<====
Cressey Show and Go Training Experiment
How Does Show and Go Work
Show and Go consists of four 4-week phases.
There are 5 different training protocols to choose from, so depending on your goals there is something to suit.
These supplemental options include different workout programs for those who want to lose fat, build muscle, get stronger, and for competitive athletes.
As with most of Eric's programs there are options to train twice, three, or four times a week.
So, you can find a suitable program to fit around your current schedule and daily demands.
Show and Go has an emphasis on mobility work, which is typically done in-between exercises.
You will also have access to foam rolling protocols and full mobility warm-ups during each one of the 4-week phases.
Eric is considered as an authority in functional strength and dynamic mobility training.
Basically, he wants his athletes to have a functional body that is ready for peak performance at any time.
Show and Go also provides exercise modifications so you can work around equipment limitations.
Therefore, Show and Go can be used in the gym environment and for use in a home gym.
Eric further provides exercise modifications for those with mobility issues.
So, irrespective of which program you choose to follow, at the end of 4 months you will have created a stronger, leaner, faster, and more athletic body.
====>CHECK OUT SHOW AND GO NOW<====
EricCressey.com Slideboard Bodysaw Push Up
What Do You Get With the Show and Go Training System?
Eric is well-known for providing huge amounts of value in his online programs, and Show and Go is no different.
There is a wealth of information available at your fingertips.
The Show and Go System Training Manual
This is the foundation for the Show and Go system.
Eric details everything you will need to know.
He'll help you decide which training frequency option is best for you.
Plus, you'll discover how to make exercise modifications if you don't have certain equipment available to you.
This is your "go-to" reference manual that you can dip into time-and-time again.
The Show and Go Video Database
Eric has created a comprehensive online database, which includes over 175 exercise videos.
Eric will walk you through in person every single exercise in the entire program.
So, you will know exactly how to execute a movement correctly.
There is a quick reference guide included as well, which means that you can find any video you're looking for immediately.
Show and Go Training Templates
The training templates are based on the exact ones that Eric uses at his Cressey Performance Training Facilities.
You can print off the templates or simply download them to your smartphone, so you can use them as a follow-along guide in the gym.
Eric has included templates for the 3x/week and 4x/week strength training programs.
5 Supplemental Metabolic Conditioning Programs
These are 5 custom designed metabolic conditioning programs.
You can choose the option that best suits your training goals, time and resources available to you.
Show and Go Exercise Modifications
This is a great guide if you don't have access to certain equipment from the main Show and Go workout programs.
Eric provides exercise modifications, as well as videos to show you how to perform these modifications.
BONUSES
Five Fantastic Finishers
Tony Gentilcore, the Co-Founder of Cressey Performance, and a regular contributor to Men's Health, has put together 5 finishers.
These are guaranteed to burn stubborn body fat and accelerate your progress.
Innovative Soft Tissue Strategies for Health and Performance
Christopher Howard, a licensed Massage Therapist, has put together a step-by-step guide on soft tissue work (videos included).
These strategies will help you to enhance your performance, while accelerating your recovery.
Top 5 Glute Exercises
Who better than the "Glute Guy", Bret Contreras, to walk you through his top 5 glute exercises.
These exercises will help you to become a faster, more powerful and explosive athlete.
Quick Video Reference Guide
The quick video reference guide allows you to quickly and easily find any of the 175+ videos.
2x/Week Show and Go Training Template
Eric has created a Show and Go workout program for those of you who are extremely short on time.
This guide will show you how to incorporate Show and Go even if you can only train twice a week.
There really is no excuse now standing between you and a strong, athletic body.
Price and Guarantee
The Show and Go Training System is available for $59.99.
The program is sold via the merchant, Clickbank, which means it must adhere to their strict 60-day money back guarantee.
This means that you can purchase Show and Go, try the program out for two whole months, and if for any reason you're not satisfied simply ask for a refund.
====>GET RISK-FREE ACCESS TO SHOW AND GO TODAY<====
Creative Conditioning: Medicine Ball Medleys
What Did I Think of Show and Go?
I've been a fan of Eric Cressey for quite a few years now.
So, I know that any workout program he creates is going to be of fantastic quality.
Show and Go is definitely no different.
I have avidly followed Eric's articles on Men's Health, Men's Fitness, and T-Nation.
Over the years I've learned that what Eric doesn't know about functional strength and dynamic mobility isn't worth knowing.
As for Show and Go I really like the fact that there is a concentration on mobility work and drills in addition to strength and conditioning.
I'm someone who has had their issues in the past with mobility, so I definitely have far more of a focus on it nowadays.
I will say that Show and Go (in my mind) is aimed more at regular lifters who want to take their physique to the next level.
This is not to say that Show and Go can't be used by a complete beginner, but I just feel it is better suited to someone who has been training for a few years.
Additionally, Show and Go isn't exactly a new program, and it has been available for nearly a decade now.
However, this doesn't take anything away from what an awesome program Show and Go is.
Show and Go was years before it's time when it was first created, and there are still many things that seasoned athletes and lifters can learn from it.
I like the fact that Show and Go focuses on a variety of training protocols too.
So, regardless of whether you want to lose weight, burn fat, gain strength, build muscle, or increase your athletic performance, there's something here for you.
Furthermore, the fact that there are workout programs for those who want to train 2x/week, 3x/week, or 4x/week shows that there is something for everybody.
Eric Cressey's name speaks for itself.
He is viewed as an authority in the Health and Fitness industry.
The mere fact that professional athletes are willing to travel thousands of miles just to train in one of Eric's training facilities, with the man himself, tells you everything you need to know.
Eric Cressey is certainly the real deal when it comes to body composition and sports performance.
If you want to look good and enjoy peak performance, Eric is the man.
I highly recommend the Show and Go Training System.
====>YES, I WANT TO TRY SHOW AND GO TODAY<====
Product Pros.
Show and Go has been created by Eric Cressey, who is viewed as an authority in the Health and Fitness industry.
There are five different training protocols to choose from, whether you want to lose fat, gain strength, build muscle, etc. there's something for you.
Show and Go provides workout programs whether you wish to train 2,3, or 4 times a week.
There are no promises of overnight success, this is a 16-week program that will help you achieve your goals with hard work.
You will find a vast array of positive testimonials on the next page. It appears that everyone is in agreement that Show and Go is a fantastic program.
Show and Go comes with a 60-day money back guarantee, however, the program has one of the lowest refund rates of any online workout program – it is literally THAT GOOD.
Product Cons.
Show and Go has been around for nearly 10 years now, but this doesn't take away from the fact that it is still an awesome training program.
From a personal perspective, I wouldn't recommend Show and Go for beginners, but you are more than welcome to try it for yourself.
Final Thoughts
I never feel as though I have to go into too much detail with Eric Cressey's workout programs.
Basically, they speak for themselves.
Plus, Eric is pretty much a legend in my eyes.
There is literally something here for everyone, irrespective on what your training and body composition goals are.
Eric has spent years training and helping professional athletes, so for us mere mortals to have access to his material is superb.
I highly recommend The Show and Go Training System.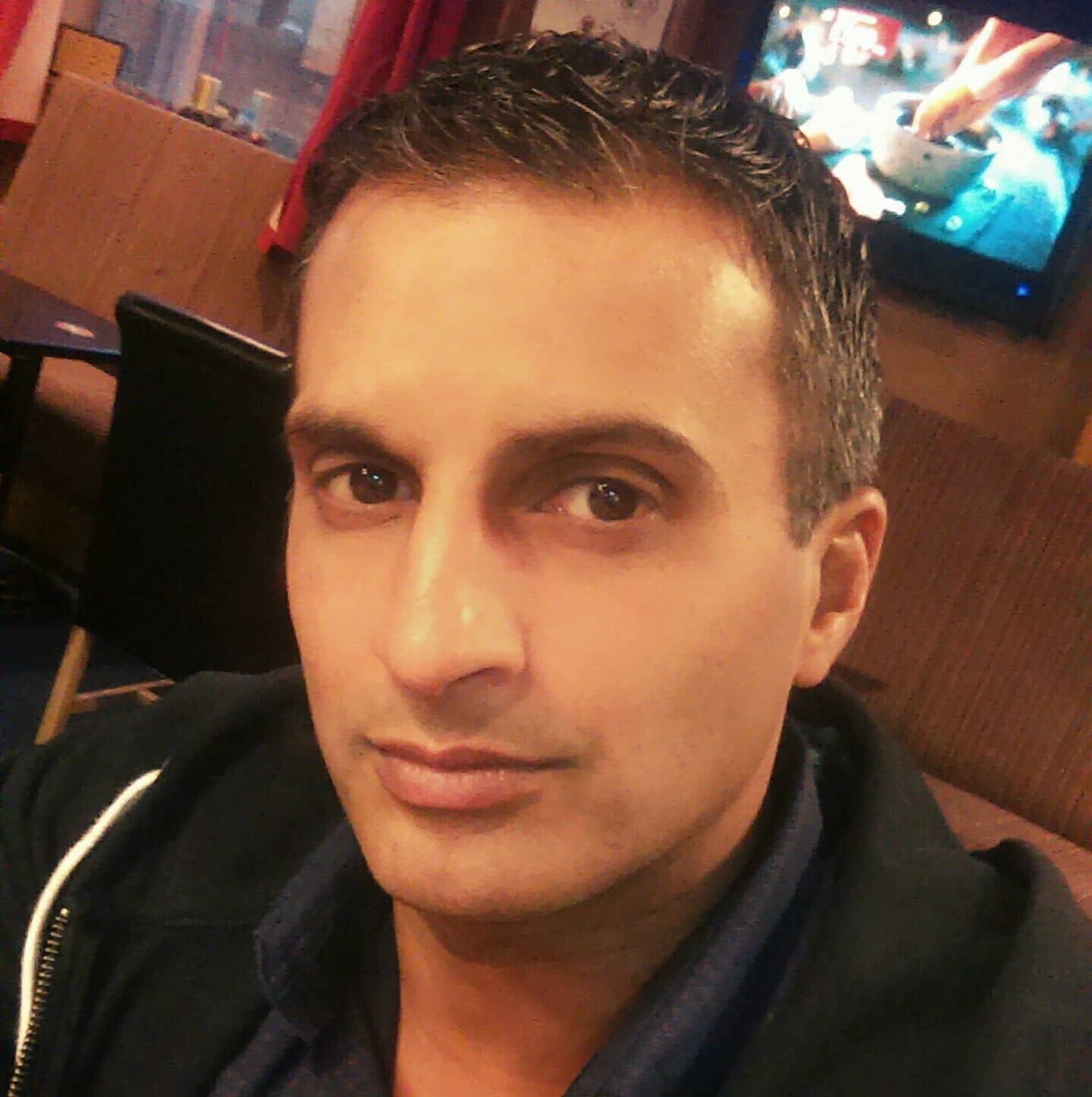 Hi, I'm Partha, the founder of My Bodyweight Exercises. I'm someone who's been passionate about exercise and nutrition for more years than I care to remember. I've studied, researched, and honed my skills for a number of decades now. So, I've created this website to hopefully share my knowledge with you. Whether your goal is to lose weight, burn fat, get fitter, or build muscle and strength, I've got you covered.