Welcome to my Bodyweight Training: Reimagined review.
As the name implies this is a program that is geared towards working out at home with just your own bodyweight.
So, no need for expensive gym memberships or fancy equipment.
With that said, the program is currently being marketed as a "Covid Workout Solution" or a "Lockdown Training Routine", so whether you had a gym membership or not during this period, well it didn't really make a lot of difference.
I initially came across the program in April 2020, although through further research I have discovered that the two guys behind Bodyweight Training: Reimagined actually created the program in 2018, and then packaged it together towards the latter end of 2019.
Whatever their reason for creating the program, I'd like to share my experience of the Stay Home Workout Plan in this review.
Bodyweight Training: Reimagined Review
Affiliate Disclosure: Some of the links below are affiliate links, meaning, at NO additional cost to you, I will earn a small commission if you click through and make a purchase.
Product: Bodyweight Training: Reimagined
Price: $27
Website: flowtrainingfit.com/bodyweight
Type of Program: Stay At Home Bodyweight Workouts
Guarantee: 60-Day Full Money Back Guarantee
My Rating: 8 out of 10
What is the Bodyweight Training: Reimagined Program?
I guess you could say the clue is in the title, although there is actually a lot more to it.
The stay home workout plan is basically a 10-week program that is aimed at both beginners and advanced athletes.
Most of us if pushed could probably name between 10-20 bodyweight exercises before we run out of ideas.
This program will introduce you to a total 120 bodyweight exercises in the form of 3 weekly 30-minute workouts over a 10-week period.
The aim is to provide workouts that build muscle, burn fat, plus help you to get stronger or lose weight as necessary.
You'll also be introduced to dynamic, athletic movements that will literally torch calories and are far more fun than any gym machine.
The program provides step-by-step instructions of how to perform every exercise and every workout.
CHECK OUT THE BODYWEIGHT TRAINING: REIMAGINED PROGRAM RISK FREE HERE
Who is Behind Bodyweight Training: Reimagined?
The Bodyweight Training: Reimagined program was created by lifelong friends, Paul Dallas and Aaron Lemma.
Paul's background in exercise is calisthenics-based, although in recent years he has also started practicing Brazilian Jiu Jitsu.
As for Aaron, he started strength training with free weights at the age of 14. However, after years of training he found he had muscular imbalances and these were causing him a great deal of pain.
This is when Aaron turned to bodyweight training in order to correct his posture. Furthermore, Aaron has spent the last few years as a Division 1 sprinter, but has continued using bodyweight training to maintain his strength throughout the athletics season.
Paul and Aaron created "Flow Training" as a method of exercising that is easily accessible to anyone.
These are short, intense workouts for beginners, intermediates and advanced athletes that are fun, require no equipment, can even help to skyrocket your self-confidence, and will get you into the best shape of your life.
How Does Bodyweight Training: Reimagined Work?
The Bodyweight Training: Reimagined Program provides you with a number of fantastic materials including:
Workout PDFs
The 10-week bodyweight training course is covered in PDFs that are done-for-you guides to stay at home workouts.
Each week of the program will consist of three 30-minute workouts, and for each individual day you will have the option of a Beginner or Advanced workout to choose from.
Coaching Tutorials
Paul and Aaron will coach you through each step of the program so there is no confusion whatsoever.
You will find demonstrations of the exercises and program design, all of which is clearly and completely explained.
Exercise Database
This is what Aaron refers to as the "crown jewel" of the Reimagined program.
There are over 120 bodyweight exercises in the database and every single one is demonstrated, so you will know exactly how to do every exercise prescribed in the program.
Private Facebook Group
Once you sign up for the program you'll have automatic access to the Flow Training Member's Hub.
However, in addition to this you'll also be invited to a Private Facebook Group, which allows you to share your stories and bodyweight journeys with other members of the program.
Reliable Email Support
If you require any help during the program or have any questions you can contact Paul and Aaron via email.
Whatever questions or concerns you have, the guys are only an email away and are always happy to help.
BONUS! Fasting Tips
Paul and Aaron share the basic concepts of intermittent fasting with you as a bonus.
When you couple intermittent fasting with exercise you will literally melt fat from your body.
My Review of Bodyweight Training: Reimagined
I guess I picked up my copy of Bodyweight Training: Reimagined just at the right time at the beginning of April 2020.
We had been in lockdown for literally a week and even with my extensive knowledge of exercise, workouts and training, I guess you could say I was struggling for inspiration within a short space of time.
Don't get me wrong, I am perfectly capable of putting together a great workout, but when it comes to bodyweight training I typically find that I stick to a few basic exercises and simply add more and more reps over time.
However, once I purchased the program I had a number of "aha" moments and actually learned quite a lot from it.
I would say that the program is aimed at those of you who are looking to achieve a lean, muscular and athletic looking body.
I know many people think it is hard to pack strength and size with bodyweight training, but that simply isn't the case. There is always a more difficult variation of a basic bodyweight exercise that can boost strength and hypertrophy.
With that said, the Bodyweight Training: Reimagined Program is more focused on burning fat, getting a great looking body, and becoming more mobile and athletic.
Your 3 day a week workouts focus on Lower Body & Core, Upper Body & Core, and HIIT (High Intense Interval Training).
The "Flow Training" method, which you'll be introduced to as you get further into the 10-week program will really get you heart rate pumping, which is obviously a great way to torch fat.
An example of flow training would be something like a push up coupled with a jumping move, so you really are using your entire body to workout.
I like the fact that the workouts are very short, but trust me they are intense.
For someone such as myself who has an extensive background and experience in exercise I always assumed I would complete the workouts and add a few of my own exercises at the end.
I will admit that I did do this on a number of occasions, and I even worked out some additional days, but there were other days I knew I'd been pushed hard, so I was ready for a shower and to get on with my day after just 30 minutes.
And remember this is coming from someone who typically works out in the gym 5-6 days a week (and I'll even occasionally throw in a 7th day every-now-and-then).
Although, as I've mentioned, there are also specific workouts for beginners, and further variations for intermediate exercisers too.
The program costs just $27, which I think is an absolute steal when you consider what you get (and compare it to a gym membership).
I know my gym membership costs more than $27 a month, but this is a one-time payment for a 10-week bodyweight training program.
And in reality with the amount of bodyweight exercises you will learn from the program this could be enough to keep you going for the rest of the year and beyond.
The Bodyweight Training: Reimagined Program is sold via the merchant Clickbank.
All of Clickbank's products come with a 60-day money back guarantee, and this program is no different.
That means you have the opportunity to try out these stay at home bodyweight workouts for 2 whole months and if for any reason you're not satisfied you can request your money back, no questions asked.
So, for me it's a complete no-brainer.
If you're looking to get into great shape, burn fat, lose weight, or simply want to exercise without going back to the gym then the Bodyweight Training: Reimagined Program has got you covered.
Customer Testimonials
Product Pros
A complete bodyweight training program, so no need for expensive gyms and fancy equipment.
All the exercises come with demonstrations, so there's no confusion in how to perform them.
The workouts only take 30 minutes to complete and you only need to be exercising for 3 days a week, so you have ample time to get on with your life and still be in great shape.
You have access to a Members Only Area and Private Facebook Group.
You receive a BONUS with your purchase, which will introduce you to intermittent fasting.
There is full email support provided.
The program only costs $27, which is far cheaper than gym memberships, and even one-off classes in many cases.
There is a 60-day, no questions asked, money back guarantee if you're not satisfied
Product Cons
The program is aimed at giving you that lean and athletic look, so it isn't appropriate for those of you looking to pack on size.
If you prefer working out with free weights or machines then this program isn't for you.
Final Thoughts
The Bodyweight Training: Reimagined Program is aimed at people who want to workout at home without the need for a gym, equipment, or even personal trainers.
This will give you the independence to workout when you want, on your own schedule, and with complete freedom.
It focuses on a 10-week program of three 30-minute workouts a week for both beginners and advanced athletes.
The creators, Paul and Aaron, both have great backgrounds in exercise, martial arts and athletics, so they definitely know what they're talking about.
They're aim is to bring fun, excitement and joy back into working out, while at the same time enhancing your self-confidence, and still having time to live your life on your own terms without having to be a slave to the gym.
I would say that this is a great program for anyone looking to get into great shape without having to put countless hours into exercising.
Plus the fact that you have a 60-day money back guarantee means you have absolutely nothing to lose by trying out the program today.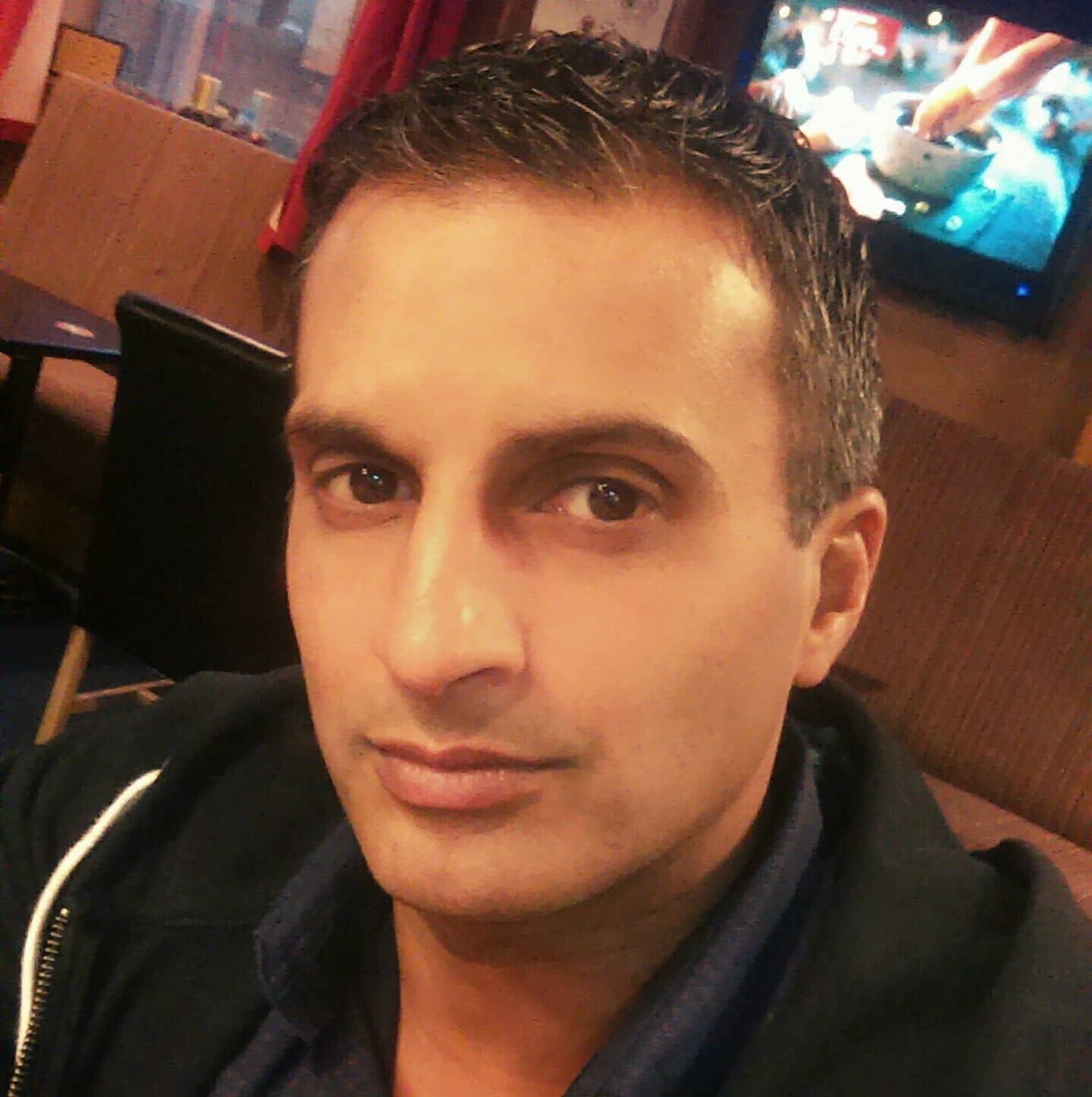 Hi, I'm Partha, the founder of My Bodyweight Exercises. I'm someone who's been passionate about exercise and nutrition for more years than I care to remember. I've studied, researched, and honed my skills for a number of decades now. So, I've created this website to hopefully share my knowledge with you. Whether your goal is to lose weight, burn fat, get fitter, or build muscle and strength, I've got you covered.