Welcome to my Custom Keto Diet review.
I guess unless you've been living under a rock for the last 5-10 years you will have heard of the Keto Diet.
You may not be fully aware of the specific ins-and-outs of Keto, but most people will know that it involves a high-fat, low carb diet.
Now before I get into my Custom Keto Diet review, I think it's important for me to mention that I will try to stay as objective as possible.
I'm sure that my regular readers will be well aware that I'm not a fan of "diets", especially when it comes to restricting certain foods, or entire food groups.
However, I want to base my review around whether I think this diet will help you to achieve the desired results, as opposed to lecturing you with my personal opinion.
The claims made by the plan creator are that you can lose weight, body fat, and get healthy by knowing exactly what you need to eat.
This shouldn't involve giving up your favourite foods or starving yourself.
So, without further ado, here's my review of The Custom Keto Diet.
The Custom Keto Diet Review
Affiliate Disclosure: Some of the links below are affiliate links, meaning, at NO additional cost to you, I will earn a small commission if you click through and make a purchase.
Product: The Custom Keto Diet

Price: $37
Website: customketodiet.com
Type of Program: 8-Week Custom Keto Meal Plan
Guarantee: 60-Day Full Money Back Guarantee
My Rating: 7.5 out of 10
What is The Custom Keto Diet?
The Custom Keto Diet is a custom meal plan service aimed at both men and women.
The plan allows individuals to create their very own Keto diet plan based on various factors.
These include your food preferences, age, height, weight, activity levels, and your target weight loss goals.
You will need to provide these details at the bottom of the next page (before you make a purchase).
Everything will then be calculated for you, including your exact personal daily calorie allowance, as well as your required water levels, activity levels, and of course the split of macronutrients you should be consuming (protein, carbs, and fats).
Once you make a purchase you will receive your exact PERSONAL Custom Keto Diet plan, which has been created based on the expertise of nutritionists, chefs, and personal trainers.
====>GET ACCESS TO THE CUSTOM KETO DIET<====
Who is The Face Behind The Custom Keto Diet?
The creator of the Custom Keto Diet is Rachel Roberts.
I have to be completely honest with you and say that there is very little information to be found anywhere about "Rachel Roberts".
Once you purchase the plan and make your way inside the member's area (oh yes, there's a member's area, in fact there's far more to this than just a simple "diet plan") you will be greeted by "Rachel" who will provide a quick introduction to the program and what you can expect.
Whether Rachel Roberts is a real person or this is just a paid actor, well unfortunately I just don't know.
The only information that you'll find online about Rachel is that she's a nutritionist, dietician, and fitness expert.
Rachel at one time struggled with health and weight issues, but after various unsuccessful attempts at losing weight by following other diets she devised her own plan.
It is from here that the Custom Keto Diet was born.
And the rest, as they say, is history.
I'm not sure if the lack of information about Rachel is all that bad, as it really does depend on how good the actual product/plan is.
However, it wouldn't surprise me if some of you have certain "trust issues" if you hardly know anything about the plan creator.
====>CLICK HERE TO GET YOUR PERSONALIZED KETO MEAL PLAN<====
KETO 101 – What is The Keto Diet?
I'm sure many of you who are specifically here to read a review of the Custom Keto Diet will already know the basics of Keto.
And then again, there will be those of you who are completely lost and know nothing about this subject.
So, rather than me rambling on for a few thousand words explaining everything, here's a fantastic video, which obviously you can choose to watch or not.
Inside, Alyssia Sheikh from Mind Over Munch, spends 18+ minutes explaining the Ketogenic diet for beginners.
You will discover everything about low-carb, high-fat diets, how they work, and whether it's right for you.
By allowing Alyssia to explain everything to you, including the advantages and disadvantages, it allows me to keep my promise from earlier, and not lecture you with my personal opinion, thus remaining objective.
Enjoy!
How Does The Custom Keto Diet Work?
As mentioned, you will need to provide various details including, age, height, weight, activity levels, plus your target weight.
There is a further section which will go through a list of meats that you would like to eat (and you have the option to choose "no meats"), vegetables that you enjoy, and then the list of fats.
Everything will be calculated for you in terms of your daily calorie intake, plus the split of macronutrients you should be eating.
All the above information is presented to you completely free of charge.
However, once you go ahead and purchase the actual Custom Keto Diet plan you will enter the "Member's Area".
On the sidebar of the Member's Area you will note that one of the buttons is "Your Plan" and this will contain all the foods that you should be consuming over the next 7 days.
This is then updated on a weekly basis with your new meal plans, each and every week.
All the meals will be customized based on the food preferences you supplied earlier.
There are further instructions which will show you how to further customize your meals.
One example of this is that "Bacon" is one of the meat choices that is offered to you at the outset (bacon seems to be a "big thing" in the Keto diet), but if you don't like or don't eat bacon you will be given recipes on how to replace bacon with something else, e.g. beef, chicken, turkey, etc.
You will be given step-by-step instructions on how to prepare and cook your meals, plus a downloadable grocery and shopping list for the next 7 days.
You will receive new recipes, meal plans, and grocery lists every 7 days throughout the 8-week Custom Keto Diet.
Inside the Member's Area you will also have access to a wealth of information and further reading material in order to help you on both your Keto and weight loss journey.
The information you will find here includes:
Keto Diet 101
This is an instantly downloadable PDF guide which basically provides you with "An A-Z of Everything You Need to Know About The Ketogenic Diet".
Keto Diet 101 Videos
This is a 9-video program
Introduction to Keto
What is the Ketogenic Diet?
Benefits of the Ketogenic Diet
Keto Diet and Blood Pressure
What Do I Eat on a Keto Diet?
How Does the Keto Diet Work For Weight Loss?
Getting Started on the Keto Diet
Keto Tips, Hacks, and Conclusion
Recipes
This is a vast array of instantly downloadable PDF guides.
Each guide has exactly 30 different recipes and they cover just about every eventuality you can think of.
Keto Bacon Recipes
Keto Fat Bombs
Keto Party Snacks
Keto Superfood Smoothie Recipes
Keto Peanut Butter Treats
Keto Savoury Foods
Keto Chocolate Treats
Keto Avocado Recipes
Keto Desserts
Keto Cookies
Fast Keto Recipes
Ingredients and Supplements
This is a list of "additionals" and these are not included in the price when you purchase the Custom Keto Diet.
Various supplements and ingredients are recommended, which may complement your custom meal plans, but whether you choose to purchase anything from this list is completely down to you.
BONUS
Intermittent Fasting For Keto Dieters 101
Another instantly downloadable PDF guide which will serve as an introduction to intermittent fasting.
Intermittent fasting is often something that is suggested for people who are looking to lose weight, and you will find all the information you need about the effects on your metabolism, fatty acids, Human Growth Hormone, etc.
The Custom Keto Diet is available for $37.
The plan is sold via the merchant Clickbank, which means it must adhere to their strict 60-day money back guarantee.
This means that you can purchase the Custom Keto Diet, try the program out for two whole months, and if for any reason you're not satisfied simply request a refund.
====>GET IMMEDIATE RISK-FREE ACCESS TO THE CUSTOM KETO DIET<====
What Did I Think of the Custom Keto Diet?
Okay, here we go (hopefully sticking to my plan of just speaking about the program and nothing else).
I actually mentioned on one of my previous reviews of a diet program that I typically don't rate them very highly, as I don't really buy into the concepts of "diets".
That particular program I rated as 6.5 out of 10 and I joked that this was really the equivalent of a "9.5 rating" from me.
So, it's only fair to mention that I have rated the Custom Keto Diet as 7.5 out of 10.
I will not talk about what I actually think of Keto in general, as I think Alyssia has done a wonderful job in the video above.
However, based on what I found inside the Custom Keto Diet I'm actually fairly impressed.
There are certain claims made even of the next page that I don't entirely agree with, in terms of the overall health benefits and scientific research into the Ketogenic diet.
There are just as many scientific and medical studies which claim that Keto isn't particularly healthy in the long-run, but in truth, most "diets" are simply short-term measures to lose weight anyway.
So, looking at the Custom Keto Diet from this perspective, the creators claims can certainly be substantiated – you will lose weight following the personal diet plan you will receive.
I understand that Keto is based around low-carb and high-fat, but I obviously tried the macronutrient and calorie calculator for myself.
Okay, firstly don't hate me for it, but I don't need to lose weight, but I still input details saying that I would like to lose 5lbs over the 8-week period.
My daily carb allowance was given as 20g.
Now for me, this is probably around 7-8% of my current intake, so I would definitely notice the difference.
However, this is why many people experience "Keto Flu" in the first week or so of trying the Ketogenic diet, as their body adapts to the lack of carbs for energy (once again this is discussed in the video).
With that said, personal opinion aside, the amount of information available within the Custom Keto Diet, as well as the fact that you will receive an exact meal plan (with alternatives) is actually quite impressive.
If you're willing to follow through on the meal plan, and spend your time reading, watching, and learning from the various materials available, you will indeed lose weight and reach your goal during the 8-week period.
All-in-all, as far as a structured Keto diet goes, the Custom Keto Diet is certainly one of the best I have come across.
I am slightly perturbed about the lack of information about Rachel Roberts (and whether or not she is a real person), but this aside the program is actually very good.
So, if you are someone who would like to lose weight and you would like to follow the Keto diet in order to achieve this, then the Custom Keto Diet would be my recommendation.
====>YES, TAKE ME TO THE CUSTOM KETO DIET NOW<====
Product Pros.
The Custom Keto Diet provides a complete 8-week meal plan.
There are alternatives provided within the Member's Area.
You will receive weekly meal plans, including recipes, ingredients, and grocery shopping lists.
There is a wealth of information inside the Member's Area including PDF guides and videos.
You will lose weight if you follow your personalized Custom Keto Diet.
The Custom Keto Diet costs $37 which is actually a really good deal when you consider the amount of information you will receive.
The plan comes with a 60-day money back guarantee.
Product Cons.
There is hardly any information available anywhere about the plan creator, Rachel Roberts, and it's difficult to work out whether she is a real person or not.
You will be required to severely restrict carbs during the 8-week plan, which could initially be a bit of a shock (Keto Flu) if you've never tried a low-carb eating plan before.
Final Thoughts
I think I've managed it – I haven't spoken about my own feelings and opinions about the Keto diet in general.
However, I would suggest that you spend some time watching the video on this page before coming to a decision.
Nevertheless, if you are someone who is looking to lose weight and would like to follow a Keto diet to achieve this, then the Custom Keto Diet is the one I would recommend.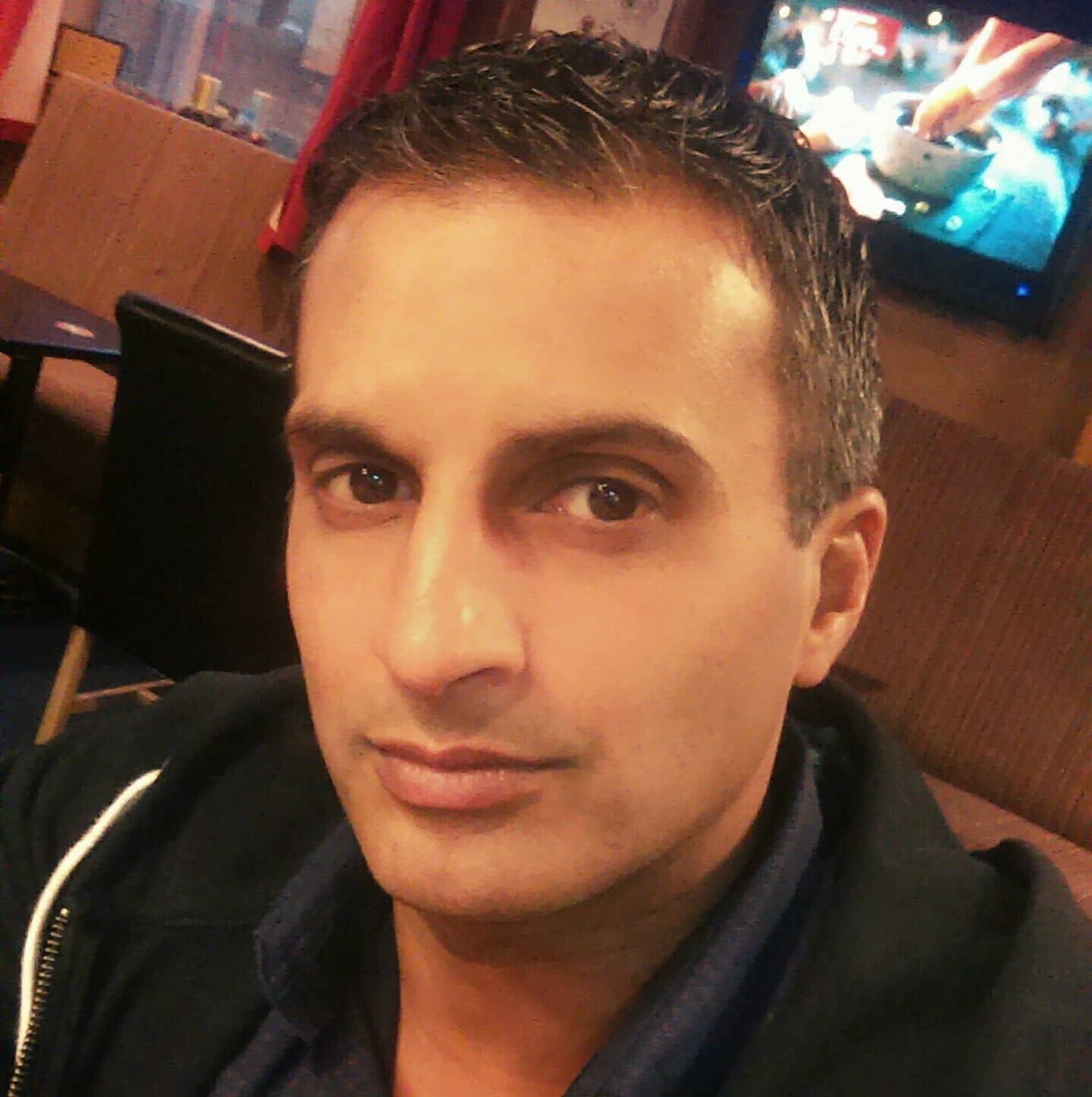 Hi, I'm Partha, the founder of My Bodyweight Exercises. I'm someone who's been passionate about exercise and nutrition for more years than I care to remember. I've studied, researched, and honed my skills for a number of decades now. So, I've created this website to hopefully share my knowledge with you. Whether your goal is to lose weight, burn fat, get fitter, or build muscle and strength, I've got you covered.