Welcome to my Flat Belly Transformation Review.
Have you been trying to lose weight for more than 6 months?
However, no matter how hard you try you still haven't got the results that you were hoping for.
The creator of The Flat Belly Transformation claims that he can help you melt away stubborn belly fat.
Plus, he can also help you reveal your 6-pack and get you into the best shape of your life.
And he further states that his revolutionary new method only requires 20 minutes, three times a week in order to produce these results.
Sounds pretty outrageous, right?
So, I decided to investigate further and provide you with my Flat Belly Transformation Review.
The Flat Belly Transformation Review
Affiliate Disclosure: Some of the links below are affiliate links, meaning, at NO additional cost to you, I will earn a small commission if you click through and make a purchase.
Product: The Flat Belly Transformation
Price: $25
Website: flatbellytransformation.com
Type of Program: Workout & Nutrition Plan for Fat Loss
Guarantee: 60-Day Full Money Back Guarantee
My Rating: 8.5 out of 10
What is The Flat Belly Transformation?
The Flat Belly Transformation is a workout and nutrition guide aimed at maximum fat loss in the minimum amount of time. You'll receive an initial 7-week workout program, plus 12-months of additional workouts. Nutrition and meal planning is also broken down for you, so you'll know what to eat, when to eat, and how much to eat at every single meal.
Who is the Face Behind The Flat Belly Transformation?
The creator of The Flat Belly Transformation is Hugo A. Rivera.
Hugo may be familiar to some of you, as he is a best-selling author, blogger, and social media influencer.
Hugo initially published the books, "The Body Sculpting Bible For Men" and "The Body Sculpting Bible For Women" in 2001.
Both books became best sellers and have sold in excess of 2 million copies.
From this a further 8 book extensions were added to the franchise, plus an exercise and nutrition DVD.
However, Hugo took a break from his blog, books, and exercise and fitness business, as he spent more time building his real estate business.
He continued to correspond with his readers, but the business was put on the back-burner.
But, Hugo has now returned to the fitness industry, as this is his passion.
He has updated his original book, as a lot has changed over the years.
This brand-new version includes much of the advanced medical research that has been conducted in recent years.
There are brand-new workouts and Hugo has even included up to 12-months worth of workouts.
Hugo has entered (and won) various drug-free body sculpting competitions over the years.
He has also been featured in various magazines, radio shows, and on both local and national television.
However, Hugo wasn't always in such great shape.
He actually went from "fat kid" to "anorexic" all before he was even a teenager.
Hugo eventually had to see a therapist about his weight and health issues.
He still recalls that his therapist said one thing to him that has stayed with him ever since:
"Hugo, food won't make you fat. Only abusing the wrong types of food will."
You can read more about Hugo's journey on the next page.
====>CHECK OUT THE FLAT BELLY TRANSFORMATION TODAY<====
Ab Exercises For a Flat Belly
How Does The Flat Belly Transformation Work?
The Flat Belly Transformation provides you with a step-by-step training manual.
Basically, Hugo lays out every single workout for you.
This includes every exercise, the exact number of reps, sets, rest periods, etc.
The training manual is marketed as just three 20-minute workouts a week.
However, this is the basis of the initial 7-week workout program, although some of the workouts are longer.
Hugo, also provides two additional advanced workout programs which will involve training slightly more on a weekly basis.
With that being said, these workouts are aimed at dramatically increasing your metabolic rate, which of course can speed up both the fat loss and weight loss process.
This also means that the workouts will remain short, but intense.
Working out for too long can increase levels of cortisol in the body, which actually forces the body to hold onto fat stores.
So, in reality you'll never be working out for longer than 2-3 hours a week.
Hugo also reveals all of his muscle-building and fat loss strategies inside the main manual.
You'll learn many of the training secrets that Hugo himself followed in order to become Stateside Body Sculpting Champion and a Mr. USA finalist.
The Flat Belly Transformation also includes a nutrition guide, supplement guide, printable workout sheets, and 3 special bonuses.
It is a case of simply following the step-by-step guide that Hugo has laid out for you.
From there, you can drop pounds of unwanted body fat and get yourself into the best shape of your life.
====>YES, I WANT THE FLAT BELLY TRANSFORMATION NOW<====
What Do You Get With The Flat Belly Transformation?
Flat Belly Transformation Training Manual
The main training manual provides you with everything you need to build lean muscle and burn body fat.
All the exercises and workouts are laid out for you, so you simply need to follow along.
Hugo also reveals many of his training tips, tricks, and secrets inside this manual.
Flat Belly Transformation Nutrition Guide
Hugo breaks down nutrition and meal planning into an extremely simple, easy-to-follow guide.
This isn't about fad-diets or starving yourself, but simply about eating sensibly in the right amounts and at the right time.
Hugo provides you with a very basic eating formula which will help you melt those unwanted pounds off your body.
Flat Belly Transformation Supplement Guide
Hugo walks you through his highly effective guide to supplements.
With that being said, whether you take supplements is completely optional.
Hugo states that if you don't wish to spend any money on supplements that the training manual and nutrition plan will suffice.
However, you will discover Hugo's top 4 supplements for beginners, and the three supplements he recommends for anyone looking at advanced muscle-building.
Flat Belly Transformation Printable Workout Sheets
These workout sheets make it easy for you to stick to the training program.
You can print off the workout sheets and take them to the gym with you or simply download them to your smartphone.
BONUSES
Magnificent 7-Minute Abs Routine
Hugo provides a selection of ab workouts that only take 7 minutes to complete.
You can either complete them on your off-days from the gym or first thing in the morning.
These workouts will increase leanness and definition in your abs, so it won't be long before you reveal a sculpted set of 6-pack abs.
8-Week Special Get Lean Plan
This is the exact 8-week protocol that Hugo developed to get himself into shape for the competitions he took part in.
Hugo followed this plan for a couple of months before his competitive body sculptor competitions to ensure that he was as ripped as possible.
So, if you have a special event that you want to get into outstanding shape for as quickly as possible, simply follow the same plan as Hugo did.
Tone Your Arms in 6 Weeks
This is Hugo's unique training methodology for biceps and triceps.
Once again, this is the same routine that Hugo used to get into fantastic shape for his competitions.
Price and Guarantee
The Flat Belly Transformation is available for just $25 (usually $37).
The program is sold via the merchant, Clickbank, which means it must adhere to their strict 60-day money back guarantee.
This means that you can purchase The Flat Belly Transformation, try the program out for two whole months, and if for any reason you're not satisfied simply request a refund.
====>GET RISK-FREE ACCESS TO THE FLAT BELLY TRANSFORMATION<====
Muscle Fibre Types & How to Best Train Them
What Did I Think of The Flat Belly Transformation?
There's actually a huge amount to like about The Flat Belly Transformation.
Firstly, I have known about Hugo for a number of years now.
I've avidly followed his blog and I'm among his 1,000,000+ Facebook Followers.
So, I know exactly where he's coming from and that he definitely knows what he's talking about.
There's probably a couple of off-putting personal factors about Hugo, but that's simply me, and has no bearing on any of his books or workout programs.
So, I can in all honesty say that anything created by Hugo is definitely NOT a scam. This program is the real deal.
I really like the fact that The Flat Belly Transformation follows an extremely sensible approach to losing fat.
There are no magical promises here and you do have to work for it.
The fact that he has provided over a year's worth of workouts is outstanding.
Most online workout programs will typically offer 1-3 months of workouts at most.
So, The Flat Belly Transformation has you covered for much longer.
As for the nutrition side of things, there's nothing groundbreaking or amazing to learn.
However, in truth, that is all that is required for fat loss nutrition.
It is simply about eating the right foods, in the right portions, at the right time.
Nothing more, nothing less.
But, Hugo does help to plan this all out for you until it becomes a regular habit.
I found the additional bonuses very interesting, and it was great to get an insight into Hugo's competitive training regime.
If there was one thing I was a little disappointed with, it's that there isn't any video content within the program.
However, everything is extremely well-explained and illustrated and there are links to external videos for you to follow.
Basically, if you've been struggling to lose weight and burn body fat for a while, you have everything that you will need to succeed at your fingertips.
The Flat Belly Transformation isn't what I'd call mind-blowing, but it will definitely get the job done.
It's an easy step-by-step process to follow and the workouts and nutrition plan will get you into fantastic shape.
I highly recommend The Flat Belly Transformation.
Product Pros.
Hugo Rivera has a proven background in weight loss, fat loss, and building muscle, as well as being a best-selling author.
The Flat Belly Transformation has been overhauled and completely updated from Hugo's original collection of books from the mid-2000s to take into consideration changes in medical research.
There are workouts to cover beginners, intermediate, and advanced trainees.
Hugo has provided some great information on nutrition and supplementation.
The bonus material provides a real insight into how Hugo trained during his competitive days.
I personally think that The Flat Belly Transformation and all the bonus material you receive for just $25 is a fantastic deal.
The program does also come with a 60-day money back guarantee if you're not satisfied for any reason.
Product Cons.
You will require equipment or a gym to complete the workouts.
I would have preferred if there were videos attached with the main program, but it's still very easy to follow.
Final Thoughts
The Flat Belly Transformation is ideal for anyone who's been struggling with fat loss for a while.
The program lays everything out in an extremely simple guide that is easy-to-follow.
If you follow through on what you learn you will definitely lose fat and gain lean muscle.
I won't say that there is anything mind-blowing about the program, but it will definitely get the job done.
I highly recommend The Flat Belly Transformation.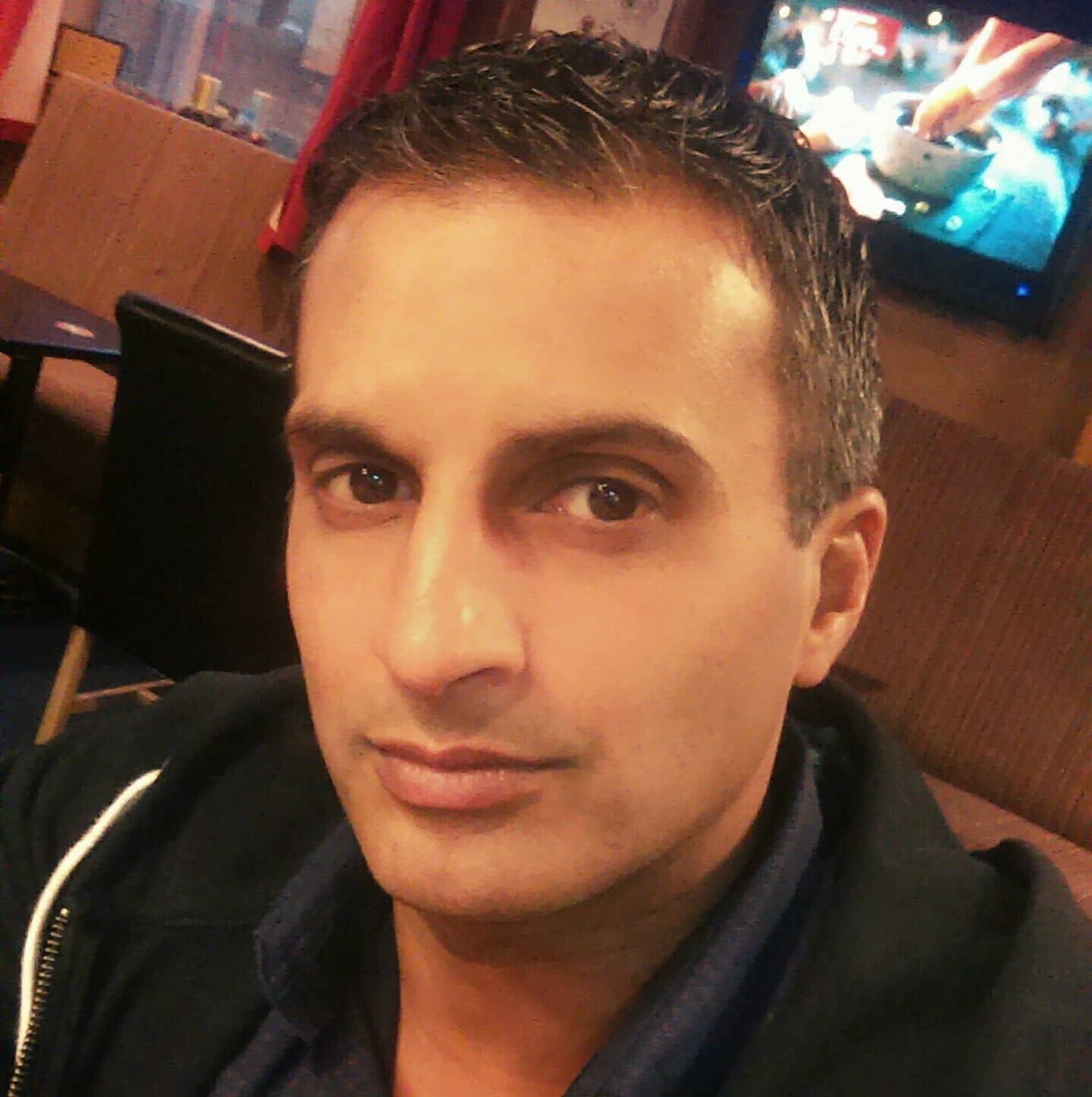 Hi, I'm Partha, the founder of My Bodyweight Exercises. I'm someone who's been passionate about exercise and nutrition for more years than I care to remember. I've studied, researched, and honed my skills for a number of decades now. So, I've created this website to hopefully share my knowledge with you. Whether your goal is to lose weight, burn fat, get fitter, or build muscle and strength, I've got you covered.