Welcome to The High Performance Handbook Review.
Do you regularly find yourself following a workout from a magazine or the latest and most popular training system?
However, you never seem to achieve the results that are promised.
In fact, you end up weaker and smaller, perhaps even fatter, or you even succumb to injury.
The main reason for this is because you're trying to fit in with a program's specific system of training.
This isn't actually a bad thing, as it's better than having no direction at all.
Nevertheless, the ultimate aim would be to have a fully customized and personalized program just for YOU.
But, these programs are typically created by professional coaches, who charge upwards of $500/hr.
The creator of The High Performance Handbook claims to offer you ALL of this, but at a fraction of the price.
The High Performance Handbook Review
Affiliate Disclosure: Some of the links below are affiliate links, meaning, at NO additional cost to you, I will earn a small commission if you click through and make a purchase.
Product: The High Performance Handbook
Price: $99.99 ($129.99 with Nutrition Guide)
Website: highperformancehandbook.com
Type of Program: Personalized Workout Program to Lose Fat, Build Muscle & Strength, or Improve Athletic Performance
Guarantee: 60-Day Full Money Back Guarantee
My Rating: 9 out of 10
What is The High Performance Handbook?
The High Performance Handbook teaches you how to design a personalized workout program. Following self assessment, you choose your goals, fat loss, muscle gain, strength gain, athletic performance, etc. Then choose your schedule, 2x/week, 3x/week, 4x/week, and finally receive your customized exercises and workouts.
Who is the Face Behind The High Performance Handbook?
The creator of The High Performance Handbook is Eric Cressey.
Eric is the president and co-founder of Cressey Sports Performance.
He has high performance training facilities in Hudson, Massachusetts, and Palm Beach Gardens, Florida.
Eric is probably best known for his extensive work with baseball players.
However, he has trained literally every level of athlete, from youth sports to Olympic stars.
In fact, professional athletes typically travel miles just to train with Eric.
As of January 2020, Eric is the Director of Player Health for the New York Yankees.
Eric has been featured in Men's Health, Men's Fitness, ESPN, Baseball America, The Boston Globe, Yahoo Sports, and T-Nation.
In order to get a personal training schedule with Eric you would expect to pay upwards of $500/hr.
A personally designed program from Eric would cost at least $1,000.
Basically, Eric is highly respected and highly sought-after.
He also happens to hold various state, national and world records as a competitive powerlifter.
Since becoming a Certified Strength and Conditioning Coach, Eric specializes in kinesiology and biomechanics.
====>GET IMMEDIATE ACCESS TO THE HIGH PERFORMANCE HANDBOOK<====
How Does The High Performance Handbook Work?
The High Performance Handbook takes all of Eric's knowledge of training clients, breaks these down, and provides a step-by-step, easy-to-follow and effective training system.
Eric may be best known for his work with professional athletes, but during his decade plus of personal coaching, he has trained people from literally every walk of life.
This includes "normal" everyday clients like you and me.
The High Performance Handbook will help you to create a personalized and customized training program specifically for your needs.
This is regardless of who you are, what your goals are, and your schedule.
Self-Assessment
Firstly, you have access to easy-to-follow videos, which will have you do a few self-assessments.
These assessments will provide you with a specific direction you should take to achieve your goals.
Set Goals
You will discover how to modify the elements of a training program to fit in with your goals.
These may include losing fat, gaining strength, gaining muscle, or improving your athletic performance.
Schedule
You will then learn how to make sure that your training program fits in with your schedule.
You have the option to choose a training schedule for 2x, 3x, or 4x a week.
Plus, depending on the goals you've set for yourself, you will also be given the supplemental work required.
Review The Exercises
There is an entire video database, which covers every single exercise, and all of these have full coaching instructions.
Start
You've completed your assessment, set your goals, picked your schedule, chosen the exercises and workouts, so it's time to start with your first training session.
Hit Your Goals
Eric will have outlined a 4-month program that is specifically geared towards you hitting your goals.
You continue with your workout program as you get stronger and leaner.
You then have the opportunity to go through the whole process again in order to achieve your NEW goals.
====>GET THE HIGH PERFORMANCE HANDBOOK NOW<====
Eric Cressey – Should You Balance Pushes and Pulls?
What Do You Get With The High Performance Handbook?
The High Performance Handbook Main Guide
This is an instantly downloadable PDF guide, and is the base for everything you will learn.
The guide will walk you through everything you need to know, as well as helping to understand how to put your program into action.
The guide links to two extremely detailed videos, which provide an introduction and a guide to self-assessment.
The High Performance Handbook: Video Database
This is a collection of over 200 videos.
Eric will coach an athlete through every exercise in the program.
So, you get to watch and listen to Eric, while someone actually performs the exercise.
The videos are intended for you to go back to time-and-time again, and will provide you with private coaching from Eric for years to come.
The High Performance Handbook: Training Templates
These are the exact same training templates that are used at Cressey Sports Performance training facilities.
You can print off your personalized training template and take it to the gym, or simply have it downloaded on your smartphone.
This will give you a follow-along training session, which includes the 2x/week. 3x/week, and 4/week training session, based on your initial goals.
The High Performance Handbook: 4 Supplemental Conditioning Options
These are four custom metabolic conditioning programs created by Eric.
You can choose the option that best suits your time, resources, and goals.
The High Performance Handbook: Exercise Modifications Library
If you don't have access to certain types of equipment in the gym you can use the exercise modifications.
Eric has included an entire video section aimed at modifications, so you can use different exercises, but which are still aligned to your specific goals.
The High Performance Handbook: Special Populations Guide
If you have special circumstances to adhere to, this guide will walk you through how to modify the program to suit your needs.
There is a section for over-40s lifters who wish to build muscle mass.
Olympic lifting modifications.
Training plans for overhead throwing athletes, in-season athletes, etc.
If you're training for something in particular, or you have circumstances that don't fit in with the norm, then Eric's got you covered.
Additionally, Eric provides email access, so you can discuss a more appropriate program based on your needs.
BONUSES
Maximum Tension for Maximal Results
Miguel Aragoncillo, a relative strength expert, will outline tension-building strategies to help you optimize performance.
Cheap Additions to Your Training Program
Powerlifter, Jordan Syatt, provides details of extremely affordable items of equipment to enhance your training program.
Troubleshooting Single-Leg Exercises
Dave Rak, a strength and conditioning coach, will walk you step-by-step through various technical issues many of us have with single-leg exercises, plus how to fix these.
10 Ways to Modify or Regress a Movement
Andrew Zomberg, a coach at Cressey Sports Performance, will provide tutorials on how to make certain exercises easier.
Price and Guarantee
The High Performance Handbook and ALL the bonuses are valued at $650.
One hour's personal coaching with Eric is typically $500/hr.
And to have a customized program created by Eric would cost at least $1,000.
However, the High Performance Handbook and bonus material is available for just $99.99.
Additionally, you can also have access to the High Performance Handbook Nutrition Guide for an additional $30, so $129.99 in total.
The Nutrition Guide was created by Brian St. Pierre.
This includes example menus, recommended recipes, proteins, carbs, and fats.
There is a section on beverages and making your own super smoothies.
You'll learn about artificial and low-calorie sweeteners.
Plus, a breakdown of dairy, sleep, stress, and the chemicals in our environment.
So, The High Performance Handbook Silver Guide is $99.99 or the Gold Guide is $129.99.
The program is sold via the merchant, Clickbank, which means it must adhere to their strict 60-day money back guarantee.
This means you can purchase The High Performance Handbook, try the program out for two whole months, and if for any reason you're not satisfied simply request a refund.
====>GET RISK-FREE ACCESS TO THE HIGH PERFORMANCE HANDBOOK<====
Eric Cressey: Must-Try Mobility Drills
What Did I Think of The High Performance Handbook?
Eric Cressey is someone that I have followed with great interest for a number of years now.
I first came across him when reading an article in Men's Health.
Then I found out he was a regular contributor at T-Nation.
In my mind, you've really "made it" as a coach when you're writing for T-Nation.
Plus, I have spent many years reading Men's Health and Men's Fitness, and they always have access to the top sports and training coaches.
So, suffice to say, Eric is the real deal in terms of the Health and Fitness industry.
My initial reaction to The High Performance Handbook was that it was a little pricey.
However, I then took into consideration who had created it, and the fact that this is an opportunity for you to create a personalized program.
I'm someone who has followed various magazine workouts over the years.
But, I have come to the conclusion that our body's are different to each other, and therefore they react differently to exercise.
This is why having a customized training program is the holy grail of workouts.
The fact that you have access to one of the world's greatest coaches, and that you can create a personalized program for your specific needs, speaks volumes.
I actually think The High Performance Handbook is an absolute steal at just $99.99.
The level of knowledge and information you'll find on the inside is second-to-none.
I highly recommend The High Performance Handbook.
====>YES, I WANT THE HIGH PERFORMANCE HANDBOOK NOW<====
Product Pros.
The High Performance Handbook is created by world-renowned coach and trainer, Eric Cressey.
This is a workout program that is customized to your individual needs.
The program can be used by men and women, of any age, and of any training ability.
Eric typically charges a minimum of $1,000 for customized training programs, but this is available for a fraction of the price.
You can create an initial 4-month training program, and then use the system again-and-again to create new programs as you progress.
There are over 200 hours of coaching and follow-along videos.
You have access to exercise modifications and regressions.
Eric can be contacted easily by email should you have any further queries or have special circumstances.
The High Performance Handbook is perfect for your training needs, but there is also an additional Nutrition Guide on Offer.
The program is available for just $99.99, but provides over $650 of material.
If you're not satisfied for any reason you have a 60-day money back guarantee.
Product Cons.
The only real negative about The High Performance Handbook is the price, but just to be contradictory, it's also a positive.
High quality customized workout programs are typically very expensive.
In order to create a personalized program that fits in with YOU, your lifestyle, your body, your injury history, and your goals, you'll generally be looking at spending at least one thousand dollars.
This is because there are only really a handful of coaches, at the same standard as Eric Cressey, who can do this for you.
So, to be able to achieve this online, and for under $100, is an absolute steal.
Final Thoughts
Eric Cressey is a legend as far as I'm concerned.
So, to have access to the vast amount of knowledge he provides inside this program is outstanding.
The fact that you can easily customize and personalize a program to your own individual needs is fantastic.
It makes no difference who you are, or what your level of athletic ability.
Whether you want to lose weight, lose fat, build strength, build muscle, or become a better athlete, Eric has you covered.
I highly recommend The High Performance Handbook.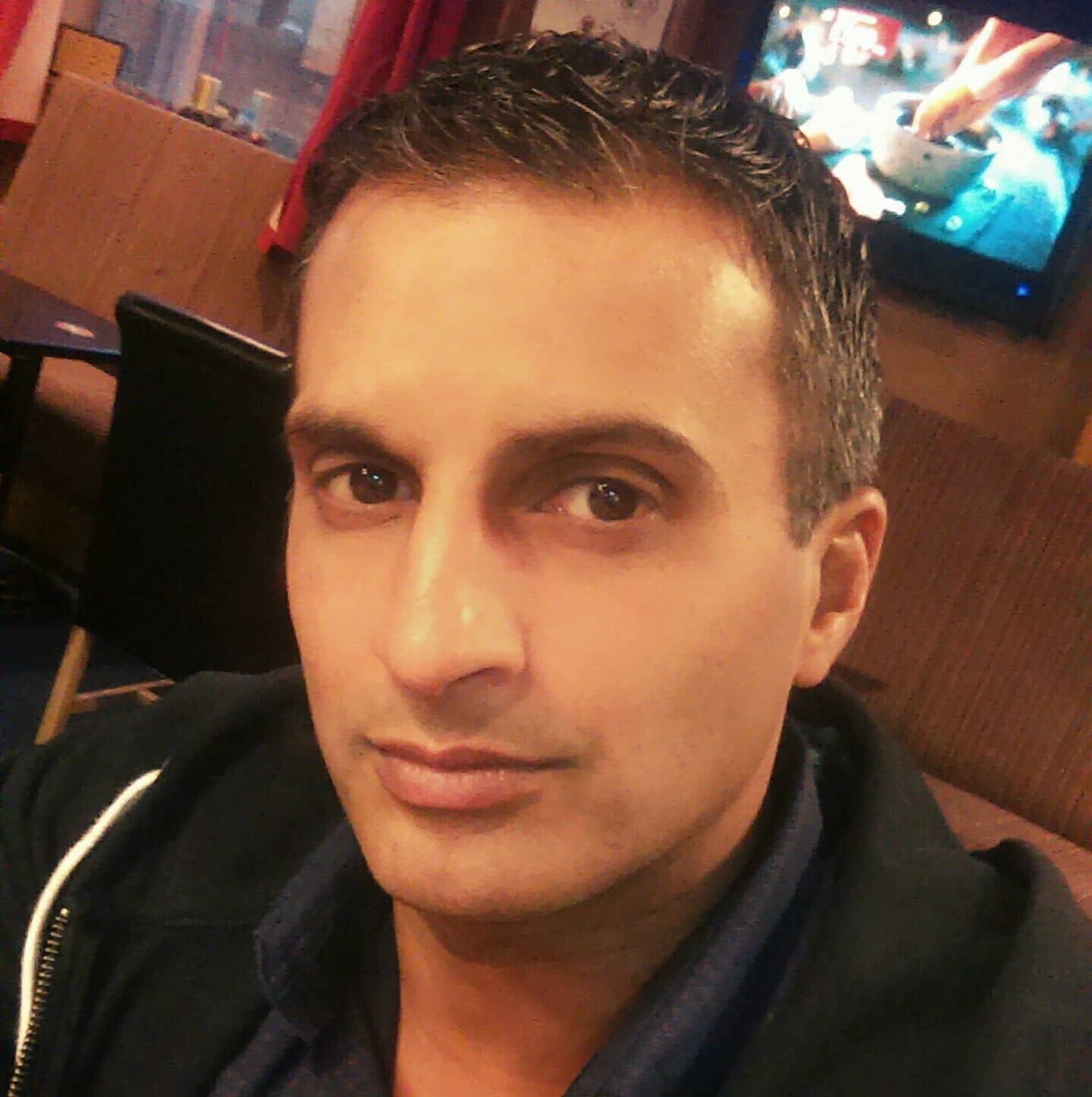 Hi, I'm Partha, the founder of My Bodyweight Exercises. I'm someone who's been passionate about exercise and nutrition for more years than I care to remember. I've studied, researched, and honed my skills for a number of decades now. So, I've created this website to hopefully share my knowledge with you. Whether your goal is to lose weight, burn fat, get fitter, or build muscle and strength, I've got you covered.