Welcome to my "The Man Diet" Review.
It appears that men's testosterone levels have been plummeting across all ages for decades now.
So, low testosterone levels no longer seem to be a "men over a certain age" thing.
In fact, many guys in their 20s are probably being affected by low testosterone without actually realizing it.
The results of which include the inability to build muscle and burn fat, lethargy, depression, and impotence.
The creator of The Man Diet claims that he can show you the exact nutrition and lifestyle changes you need to make.
And that these simple changes will naturally increase your testosterone levels, thus making you feel and look like a "real man" once more.
I decided to investigate further and provide you with my review of The Man Diet.
The Man Diet Review
Affiliate Disclosure: Some of the links below are affiliate links, meaning, at NO additional cost to you, I will earn a small commission if you click through and make a purchase.
Product: The Man Diet
Price: $19
Website: chadhowsefitness.com/alpha
Type of Program: Nutrition & Lifestyle Guide to Increase Testosterone
Guarantee: 60-Day Full Money Back Guarantee
My Rating: 8 out of 10
What is The Man Diet?
The Man Diet is a nutrition and lifestyle guide aimed at men. With that being said, the guidelines can be modified slightly to suit women too. The aim of The Man Diet is to instill healthy eating patterns and certain lifestyle changes, which in turn will help to boost your testosterone levels. The results of this include increased muscle mass, reduced body fat, increased energy, and a healthier libido.
Who is the Face Behind The Man Diet?
The creator of The Man Diet is Chad Howse.
Chad Howse is a former amateur boxer.
He is now a personal trainer and fitness author.
In fact, Chad now has a legion of fans who literally hang of his every word.
Chad has a very successful website, YouTube channel, and he also uses various other social media platforms to get his message across.
Where Chad differs from other trainers, coaches, and fitness authors is that he goes far beyond the realms of just creating a better body.
His specific niche and genre of written and video content focuses on "Turning the Average Man into a Legend".
Basically, Chad wants to help all men train, eat, and live their lives right.
So, whereas much of Chad's content focuses on workouts and nutrition, he also spends equally as much time talking about the mental and emotional side of things.
Chad often says he wants to "Draw Out the Warrior and to Quell the Worrier" in all men.
Chad has been creating highly successful programs and courses for many decades now.
But, he still hails The Man Diet as one of his greatest creations.
====>GET IMMEDIATE ACCESS TO THE MAN DIET NOW<====
Testosterone and Mental Health
How Does The Man Diet Work?
The Man Diet is a concise guide that will help you to optimize your hormones.
Yes, The Man Diet is largely focused on naturally increasing testosterone, but you'll also learn about other hormones and the impact they have on your testosterone levels.
As an example, Cortisol, often referred to as the stress hormone, can have a detrimental effect on testosterone.
Basically, if your cortisol levels are high then your testosterone levels will be low.
Cortisol is typically produced through over-dieting (or what we as men like to refer to as "cutting") or stress.
The aim of The Man Diet is to provide you with all the facts you need to know about the hormones in your body and the impact they can have on testosterone levels.
You will then be taught the optimal diet for men, while the remainder of the guide provides a wealth of tips and advice on lifestyle.
Chad Discusses His Own Journey
The Man Diet is backed by 91 studies that shows men how to produce optimal testosterone levels.
Chad takes you through his own journey of low testosterone and how a visit to the Doctor changed the way he viewed things forever.
Basically, most Doctors will want to provide some form of testosterone replacement therapy (TRT).
However, Chad explains, with the backing of various studies, how TRT typically provides a temporary solution.
And unfortunately in the long-run these types of injections can actually stop your body from producing testosterone.
You'll discover the various myths about training and nutrition which generally work against men producing testosterone.
Plus, you'll learn the simple routines and diet that will send your testosterone levels through the roof.
In effect, this isn't about a simple diet, but more of a lifestyle change.
However, it is a lifestyle change that can fit in with your schedule and your environment.
Chad proves this by showing how he was able to stick to this method of eating and basic routines even while he spent 8 months of the year travelling around the world.
What Do You Get With The Man Diet?
The Man Diet Main Manual
The main manual is a step-by-step guide to help you produce optimal testosterone levels.
You'll be introduced to specific morning and evening routines that will boost your T-levels
Plus, you'll discover the specific diet which can be structured around your schedule.
Chad will also introduce you to the things to avoid in your environment which could be harming your testosterone levels.
BONUSES
The Man Diet Supplements Guide
Chad guides you through the list of vitamins and supplements that will help to boost your testosterone levels, and those that won't.
I think most of us are aware of the importance of Vitamin D and zinc for testosterone production.
However, there are many other "recommended" supplements that can actually have the opposite effect.
The Man Diet Meal Log
The meal log allows you to structure your diet around your schedule.
This is simply a case of plugging in your meals to the log, which will let you know what to eat and when.
The Man Diet Cheater's Guide
Chad is a proponent of enjoying a cheat meal now and then.
Basically, cheat meals will typically help you to stay on track when it comes to diet and nutrition.
This guide will teach you how to enjoy your favourite tasty treats without hurting your testosterone levels.
The Man Diet Food Choices
This is a complete guide of what to eat and what not to eat in order to boost your testosterone levels.
The Man Diet Cookbook
The cookbook provides you with 50 Testosterone-boosting recipes that have been created just for men.
Upsells
Once you have purchased The Man Diet you will be offered three additional upsells.
These include:
The Man Workout
Epic Sex Drive
Additional Cookbook
This is no obligation to purchase any of these upsells, the decision is entirely yours.
There is plenty of information to be getting on with in the main manual of The Man Diet and the additional bonuses.
However, if you want to focus more on the workouts, your libido, or some additional recipes, the option is there for you.
Price and Guarantee
The Man Diet and all the bonuses are available for just $19.
The program is sold via the merchant, Clickbank, which means it must adhere to their strict 60-day money back guarantee.
This means you can purchase The Man Diet, try the program out for two whole months, and if for any reason you're not satisfied simply request a refund.
====>GET RISK-FREE ACCESS TO THE MAN DIET TODAY<====
How to Increase Testosterone in 30 Days
What Did I Think of The Man Diet?
I liked everything I found in The Man Diet.
There are a few things that could potentially put some of you off purchasing the guide.
Firstly, there's nothing specifically new or groundbreaking inside The Man Diet.
With that being said, there were still a number of things I learned and I definitely had a few "a-ha" moments.
I will say that the vast majority of the material inside the guide can probably be found freely on the internet.
However, it could take you years to piece all this information together.
So, to have everything you need in one handy guide (and additional bonuses) is a huge plus point.
I also liked the fact that Chad went into the "Why's" and "How's" of testosterone production, and all this information was backed up by scientific studies.
Some Great (& Not So Great) Habits
I've definitely instilled a few of the habits into my lifestyle that hadn't been present before.
Something like the "warm-up routine" as soon as you get out of bed makes a lot of sense to me.
Testosterone levels tend to be at their highest in the morning, so it makes perfect sense to give these a little boost with a very quick "workout".
Don't worry, it's nothing too strenuous.
However, I couldn't really get on board with the two cold showers a day.
Although, as I hail from the UK, we typically only get a few months a year when this might be feasible.
I'm sure there are many of you who are willing to take a freezing cold shower on a winter's morning, but it wasn't for me.
But, then again, I guess like anything in life, it's just a question of instilling a new habit.
Once you've created that habit, it no longer seems like such an ordeal.
I will also say that I found the main guide somewhat repetitive.
Perhaps, this was just Chad's way of getting his point across.
Plus, when it comes to the actual "Man Diet" it won't be suitable for you if you're a vegetarian.
Luckily, I love my meat and fish, so this wasn't a problem.
I would also have preferred "The Man Workout" to be offered alongside the main guide rather than as an upsell.
All-in-all, I think The Man Diet is a great program.
It didn't specifically blow me away, but it will definitely help any man naturally increase their testosterone levels.
So, you can definitely start to build muscle, burn body fat, increase both your energy and libido from what you will learn.
Plus, all of these factors will typically make you happier and more confident.
So, I definitely recommend The Man Diet.
====>YES, I WANT TO TRY THE MAN DIET NOW<====
The Morning Routine By Chad Howse
Product Pros.
Chad Howse has a wealth of experience in fitness and nutrition and what you will learn from The Man Diet has been successfully used by Chad and his clients.
You have the opportunity to structure The Man Diet around your own individual schedule, so it isn't restrictive in any way.
The bonus material really helps you take everything one step further. You'll learn about supplements and the meal log is invaluable.
Chad provides a list of great recipes that you can follow easily.
The program comes with a 60-day money back guarantee.
Product Cons.
There's nothing specifically new that hasn't been said before about increasing testosterone levels. However, the fact that everything is packaged together in one guide is a bonus.
The Man Diet is not suitable for vegetarians.
I also felt it may have been better to package the "Man Workout" together with the main guide, as opposed to offering it as an additional purchase.
Final Thoughts
I definitely found The Man Diet to be a great program.
As I've mentioned, this isn't exactly groundbreaking stuff, but it's great to have all the information you need at your fingertips.
It's also fantastic that this isn't solely focused around just another diet, but rather how you can go about making lifestyle changes as well.
All of this put together will certainly help you to become "more of a man".
This will help change your body, your mind, and your everyday life.
I highly recommend The Man Diet.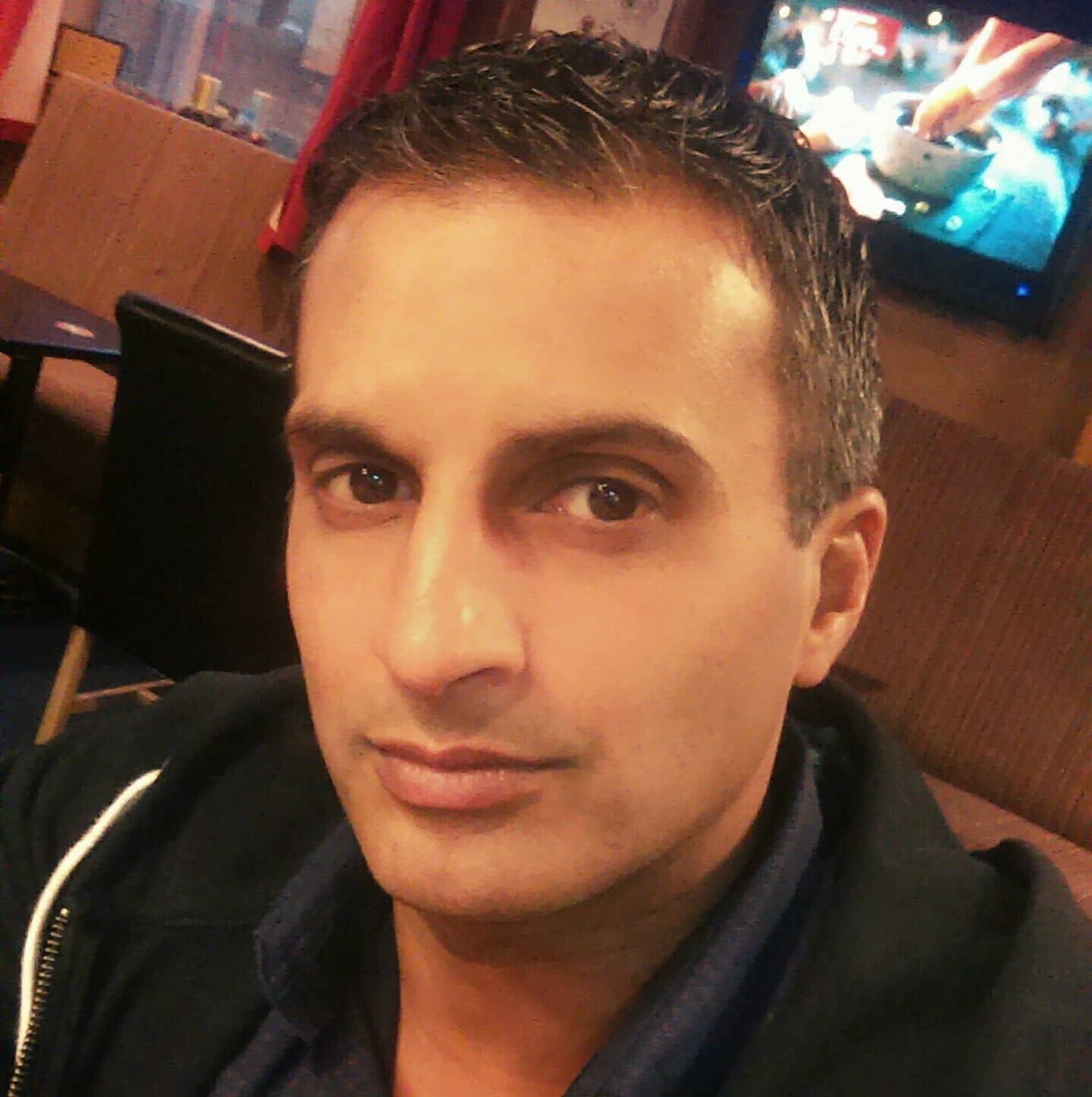 Hi, I'm Partha, the founder of My Bodyweight Exercises. I'm someone who's been passionate about exercise and nutrition for more years than I care to remember. I've studied, researched, and honed my skills for a number of decades now. So, I've created this website to hopefully share my knowledge with you. Whether your goal is to lose weight, burn fat, get fitter, or build muscle and strength, I've got you covered.