Welcome to my Metabolic Reboot review.
If you're someone who has always struggled to lose weight (typically 10 pounds or more), plus you've tried pretty much every diet going, but with limited success, then I may have something for you.
I've always said I'm not really one for diets.
I much prefer to live a fairly healthy lifestyle, but I don't obsess over it.
So, if I really want to eat something (no matter how fatty, fried, or covered in cream it is) then I will.
In fact, I'll typically have quite a few days every month when I completely pig-out, and in terms of food (and drink), anything goes.
Imagine being able to follow a similar type of lifestyle with a few tweaks here-and-there, while also being able to lose weight. Whether it's 10, 20, 30, or even 50 pounds.
So, when I came across a flexible eating plan that almost mirrored my own lifestyle, which also happened to be created by someone I already knew, I had to investigate further.
The Metabolic Reboot Review
Affiliate Disclosure: Some of the links below are affiliate links, meaning, at NO additional cost to you, I will earn a small commission if you click through and make a purchase.
Product: The Metabolic Reboot
Price: $14
Website: themetabolicreboot.com
Type of Program: Flexible Lifestyle Eating Plan For Weight Loss
Guarantee: 60-Day Full Money Back Guarantee
My Rating: 9 out of 10
What is the Metabolic Reboot Program?
The Metabolic Reboot program is a flexible lifestyle eating plan to help you lose weight.
The program goes completely against conventional forms of dieting, as well as "expert" advice on how rapid weight loss is bad for you.
In fact, Metabolic Reboot even provides evidence from various weight loss studies which prove that rapid weight loss can actually work better than gradual weight loss diets.
The program focuses on eating in a certain way so that you don't constantly feel deprived, which is usual with most fad diets.
Rather than dieting, you are creating a new lifestyle, which is far more sustainable in the long-run than forcing yourself to diet and restricting all your favourite foods.
With the vast majority of diets you pretty much starve yourself for a number of weeks (or months if you can manage it).
This typically affects your mood, concentration levels, and probably your relationships too.
Even if you manage to lose a few pounds, as soon you return to your normal way of eating you generally pile the pounds back on, and a few extra ones to boot.
The Metabolic Reboot program aims to take the misery out of dieting, and allows you to regularly enjoy your favourite foods, no matter how "BAD" they are considered for weight loss.
====>CHECK OUT THE METABOLIC REBOOT PROGRAM HERE<====
Who is Behind the Metabolic Reboot Program?
I immediately recognised the name, Mike Whitfield, who is the creator of the Metabolic Reboot program.
I've actually purchased an exercise program created by Mike, and I've even reviewed it on this website.
I was very complimentary about the program, as the workouts adhered to many of the sound principles I use when training.
You can read my Workout Finishers 2.0 review here.
So, in reality it shouldn't really surprise me that Mike's nutritional advice would score a home run with me once more.
Mike is someone who was a real sports star during his younger years, and participated in just about every sports team possible.
However, during his twenties his love of "enjoying himself" with food and drink led to an ever expanding waistline.
Mike realised that he had piled on a huge amount of weight and it was time to do something about it.
Mike worked extremely hard to lose a massive amount of weight and eventually all his hard work paid off.
Over a period of years Mike actually managed to lose around 115 pounds (this was 105 pounds when his workout program first came out).
However, even with all the great workouts that Mike was doing, something very strange occurred the moment he hit 40 years of age (and this may sound familiar to many of you).
No matter how hard Mike exercised he found that his weight loss efforts had plateaued, and to his horror once he'd hit the BIG 4-0 he actually started to put on weight.
He knew it had to be his diet, but upon checking everything he couldn't see the problem, but he still cut back on the calories (just as most of us would if we felt we were putting on weight).
However, this wasn't really doing a lot for his mood and overall mental health, plus it wasn't making any difference to the scales.
It was at this point that Mike discovered he was actually UNDER-EATING.
The body typically goes into "fight-or-flight" mode if it feels it isn't consuming enough calories and will then store fat for energy use at a later time.
And believe it or not, this is often why many of us simply can't get rid of those last few unwanted pounds.
At the same time Mike also noticed an amazing transformation in his wife, Sabrina, who had started to slim down, but didn't seem to be too bothered about losing weight, and wasn't following any hardcore diet.
It is from the principles that Sabrina used that Mike created the Metabolic Reboot program.
====>CLICK HERE FOR IMMEDIATE ACCESS TO METABOLIC REBOOT<====
How Does The Metabolic Reboot Program Work?
Following Sabrina's amazing transformation Mike set about doing a great deal of research. He was intrigued by what he discovered from a number of university studies into weight loss.
The Results of Various Weight Loss Studies
Two different studies, both compiled at Melbourne University, but at completely different times, actually proved that rapid weight loss was possible, and had better long-term effects than traditional, gradual weight loss that "experts" tell us to follow.
Basically, a higher percentage of people reached their weight loss goal by following a rapid weight loss plan than those who followed a gradual weight loss plan (78% versus 48%).
Additionally, the studies proved that people who lost weight quicker were far more motivated (and likely to keep the weight off) than people who lost weight gradually.
This proved to Mike that rapid weight loss was possible and sustainable.
Yet another study researched groups of participants with different eating plans.
One group would consume two-thirds of their normal calories over 16 weeks.
The other group would consume two-thirds of their normal calories for two weeks, then eat their usual amount to maintain their weight for the following two weeks.
The second group continued this cycle over 30 weeks. So, in total 15 weeks at two-thirds of normal calories, and 15 weeks consuming their usual number of calories.
This process is known as Intermittent Dieting and is the basis for The Metabolic Reboot program.
Oh yes, by the way, the intermittent dieting group had a total weight loss of 46% greater than the other group, and their fat loss was 50% greater.
The Effects of Adaptive Thermogenesis
With traditional diets when you're basically restricting yourself for a longer period of time, you will typically discover that you're under-eating.
This is when the body starts to hold onto calories and stores them as fat.
This is actually known as "Adaptive Thermogenesis".
Adaptive thermogenesis is when your thyroid decreases your metabolic rate, which in turn means that you burn fewer calories while at rest.
If you've read any of my exercise articles you will know that I am a proponent of metabolism-boosting types of workouts, as you produce the after-burn effect, which means your body continues to burn fat even after you've stopped exercising (this is also exactly how Mike's exercise program that I purchased separately works too).
You can actually achieve the same results through the correct type of eating plan – intermittent dieting.
How The Metabolic Reboot Program Uses This Information
From the research that Mike conducted and the success that Sabrina had from following the same process (without actually knowing about the studies), Mike created a 2-stage, flexible, lifestyle eating plan.
The first stage is known as "Focus".
The "Focus" stage is where you follow Mike's 7 rules and this is also the rapid fat loss stage.
However, this is achieved without having to count calories, not having to worry about fat intake, and there are definitely NO supplements involved.
You'll receive a sample grocery list and sample portion sizes for both men and women.
Additionally, there are sample menus for both men and women, plus a short workout plan that can be performed at home or in the gym.
Basically, every single thing you need to know is included in the program, thus ensuring there's no guesswork whatsoever.
The second stage is known as "Coast".
You will follow "Focus" for 10 days before moving onto "Coast".
"Coast" is what you've all been waiting for.
Basically, you completely forget Mike's 7 rules during this stage, forget about losing weight, exercise LESS, and live a "normal" life.
This means eating the foods that you enjoy, including various treats, no matter what they may be.
The first time Mike used the Metabolic Reboot process he lost 4lbs, but he believes that he scuppered his chances of losing more weight because he couldn't believe how simple the process was.
In effect his subconscious mind was looking for ways for him to screw this up.
The second time round Mike got his act together and actually managed to lose 9lbs in just 10 days.
He then went on to enjoy one of his favourite treats during the "Coast" stage without putting any weight on.
Mike has said that he still enjoys a massive pile of pancakes every Sunday, and of course they are drenched in syrup.
The main Metabolic Reboot PDF guide contains all the information I've mentioned here, but there's also a second guide included with the program.
This is the Metabolic Reboot Intermittent Fasting Accelerator PDF guide.
Mike prefers to use intermittent fasting, although this may not be for everyone.
Inside the guide Mike explains how fasting is:
Great for busy people
Manages insulin levels
Helps to increase productivity
Triggers the release of human growth hormone
Initiates cellular repair
Provokes gene expression
As I say, intermittent fasting may not be for you, but Mike has included this guide to show how he really accelerated his weight loss results.
What Did I Think of The Metabolic Reboot?
You can probably already guess what I'm going to say, but let's wait a little while longer, LOL.
I've only recently started reviewing "diet" programs, as in truth I thought I was going to be extremely negative about all of them.
I'm totally against diets in the traditional sense – yes, people can lose weight typically by starving themselves.
However, in the process they have managed to slow their metabolism right down.
So, as soon as they go back to their "normal" way of eating they put all the weight back on that they lost, and 9 times out of 10 even more (this is because their metabolic rate is now slower than it was before).
I have seen people who yo-yo diet for years, they go through the same process of starvation followed by "back to normal" and get incredibly frustrated at their lack of results.
I am quite clearly a fan of the Metabolic Reboot program, as it is fairly similar to the way I eat.
There are no extremes here.
You will not starve yourself during the "Focus" phase of Metabolic Reboot.
You will simply be eating whole foods, which includes each macronutrient.
This means that you can still enjoy eating carbs, and plenty of them, during the "Focus" phase.
In fact, even though there are certain things you need to do during the "Focus" stage it won't actually feel anything like dieting.
This in turn means that you're unlikely to go "off the rails" and literally gorge on everything once you're in the "Coast" stage.
You can definitely enjoy your favourite foods (remember Mike and his pancakes, and I've always been a burger, fries, and onion rings type of guy, obviously followed by a dessert) during the "Coast" stage.
However, the beauty of Metabolic Reboot is that you won't actually feel like you're missing out during the stage when you're going to be losing weight.
As I say, I'm definitely a fan of this type of flexible, eating plan, and I know it definitely works.
So, if you're fed up of yo-yo dieting and living off food you can't stand, then you have to give Metabolic Reboot a try.
I highly recommend Metabolic Reboot to anyone who is struggling to lose weight, and perhaps has been for many years, and is looking to lose at least 10lbs (or more).
The only thing I didn't like about the program was the sales page, more specifically the marketing tactics used towards the end of the sales page.
However, I've mentioned in many of my reviews before that this is a common strategy used nowadays.
You will be told that Metabolic Reboot is currently in Beta Test and is being limited to only 350 people at this price.
In fact, 253 have already been sold, so only 97 people will get the program at the Beta Test price before it increases to the full retail price of $37.
Metabolic Reboot currently retails as $14, but I can assure you that even though this is the "Beta Test" price, it has remained at this price since its inception.
So, there's no rush, as far as I'm concerned the price will remain at $14.
The program is sold via the merchant Clickbank and therefore must adhere to Clickbank's strict 60-day money back guarantee.
So, you can purchase Metabolic Reboot, try the program out for two whole months, and if for any reason you're not satisfied, simply request a refund.
====>GET IMMEDIATE RISK-FREE ACCESS TO METABOLIC REBOOT NOW<====
Product Pros.
Various studies have proven that a system like the Metabolic Reboot program is proven to work.
You can lose weight very quickly without any detrimental effects to your health.
You won't have to be on a restrictive diet and you can still enjoy many of your favourite foods.
The creator, Mike Whitfield, has also produced a successful workout program, and has lost 115 pounds (so he certainly knows how to lose weight).
Mike lost even more weight when he used the methods inside the Metabolic Reboot program.
You will be eating whole foods that boost your metabolism unlike fad diets which tend to decrease your metabolic rate.
The Metabolic Reboot is available for just $14.
The program comes with a 60-day money back guarantee.
Product Cons.
The Metabolic Reboot isn't recommended if you have under 10 pounds to lose.
The sales page contains certain scarcity marketing tactics in order to push you towards a purchase quicker (the program is $14, always has been, and probably always will be).
Final Thoughts
I really like the Metabolic Reboot program and as I've mentioned it almost mirrors my own eating plan.
You won't have to worry about starving yourself or following a fad diet that can ruin your metabolism, thus halting your weight loss efforts.
Plus you have the opportunity to enjoy your favourite foods and even enjoy regular "treats", all while still losing weight.
I highly recommend the Metabolic Reboot program.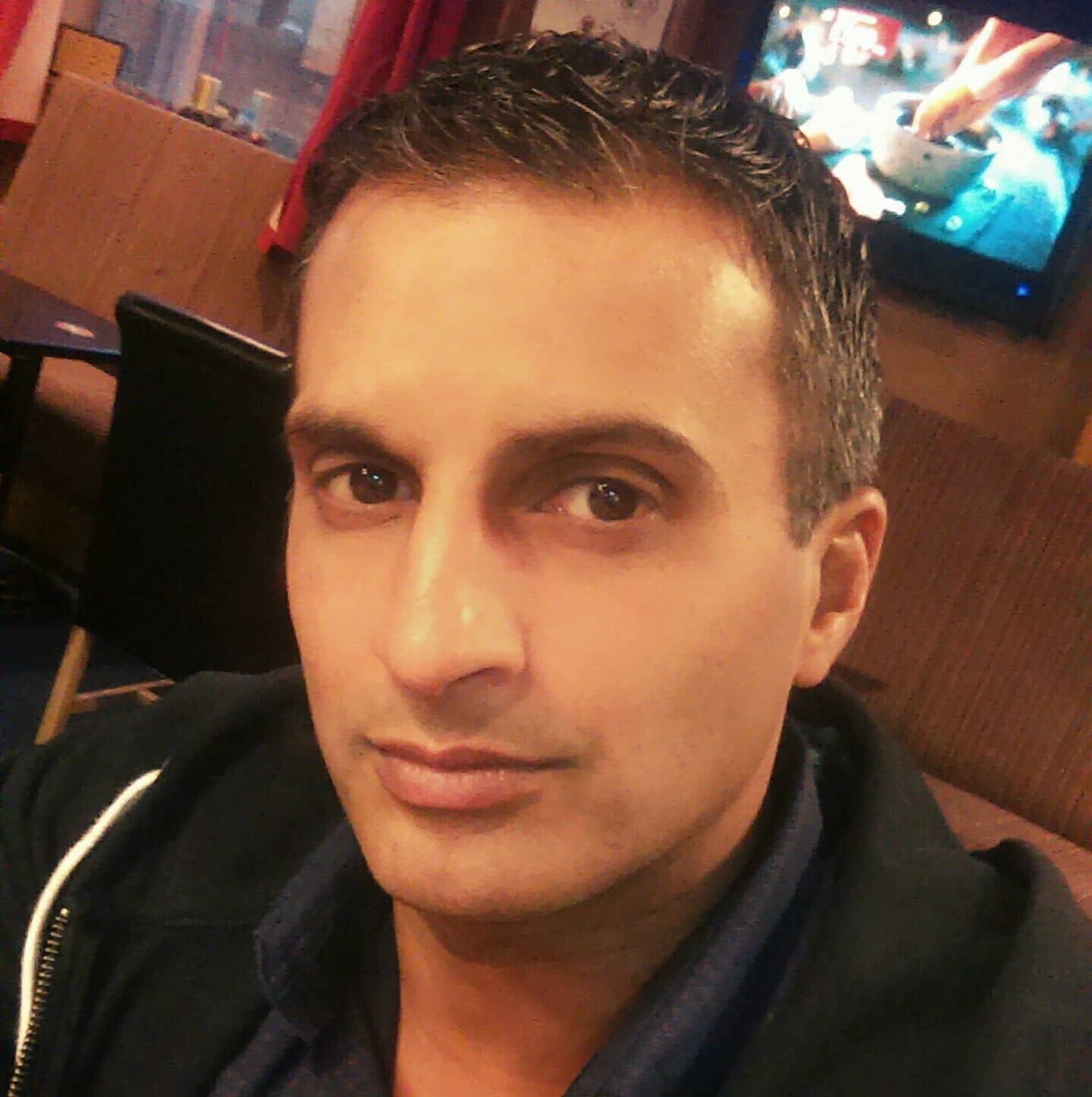 Hi, I'm Partha, the founder of My Bodyweight Exercises. I'm someone who's been passionate about exercise and nutrition for more years than I care to remember. I've studied, researched, and honed my skills for a number of decades now. So, I've created this website to hopefully share my knowledge with you. Whether your goal is to lose weight, burn fat, get fitter, or build muscle and strength, I've got you covered.