Welcome to my Muscle Experiment Review.
I would hazard a guess that the vast majority of people think that the only way to pack on muscle is by lifting weights.
After many years of exercising, working out with weights and also without, I now know this is not true.
The Muscle Experiment program has actually been around for a number of years, but admittedly I hadn't paid it any due attention before now.
The creator of the program states that he managed to pack on 15lbs of muscle in just 6 weeks, and a total of 39lbs of muscle in just under 6 months.
Plus, he managed to do this without lifting a single weight.
Some pretty bold claims here I'm sure you'll agree.
So, I had to check out the program for myself and provide you with my Muscle Experiment review.
Muscle Experiment Review
Affiliate Disclosure: Some of the links below are affiliate links, meaning, at NO additional cost to you, I will earn a small commission if you click through and make a purchase.
Product: The Muscle Experiment

Price: $27
Website: the-muscle-experiment.com
Type of Program: Bodyweight Training For Supreme Muscle Gain
Guarantee: 60-Day Full Money Back Guarantee
My Rating: 7 out of 10
What is The Muscle Experiment?
The Muscle Experiment is a bodyweight training program aimed at helping you pack on muscle.
The program is specifically designed for muscle growth, as opposed to burning fat, building strength or endurance, which is often what many other bodyweight training programs typically focus on.
The Muscle Experiment relies on principles most often associated with weight training, such as progressive overload and time under tension, but leverages your own bodyweight rather than using barbells and dumbbells.
Additionally, rather than aiming to increase the number of reps you perform (which is frequently how many people make a bodyweight exercise "harder") you will learn how to implement progressive overload by making the actual exercises harder.
====>GET IMMEDIATE ACCESS TO THE MUSCLE EXPERIMENT PROGRAM HERE<====
Who Is The Creator of The Muscle Experiment?
The person behind the Muscle Experiment is Mike Thiga.
Mike says he was a self-confessed computer geek, usually sitting around on a computer all day with no real social life.
Mike had always classed himself as skinny and weak, plus he was also born with a withered right arm with only one finger. He admits he suffered with some serious self-esteem issues growing up, and throughout his adult life thus far.
Mike had always been interested in building muscle because of his love of watching wrestling on the TV. He watched in awe and longed to be a "big guy" just like his wrestling idols.
However, due to his right arm (which he initially believed was a limitation to his physical abilities) and a lack of taking action, he remained a "skinny guy".
With that said, this didn't dampen Mike's enthusiasm any, and he did eventually start going to the gym and lifting weights.
Mike pretty much hated every second he spent in the gym. He says that other people kept treating him like some kind of "cripple" and that the gym instructors wouldn't let him train with proper weights.
He felt that because his right arm was so fragile that the instructors didn't want to be held liable in case he got injured.
So, it was back to the drawing board for Mike.
This is when Mike took up bodyweight training. However, he soon became aware that many of the standard bodyweight exercises, including burpees, planks, prisoner squats, dive-bomber push ups, etc.weren't going to do a lot for him in terms of muscle growth.
Remember Mike calls himself a typically "skinny guy" (6ft tall, weighing 148lbs), so these types of exercises were great for muscle endurance and conditioning, but this isn't what Mike wanted.
He set about studying and researching and took particular interest in the ancient warriors, gladiators, and strongmen.
I mean, these guys have amazing physiques and this was before the advent of weights and a gym.
Furthermore, Mike had a massive reality check after speaking to his Uncle, who served in the military. This guy was HUGE, but trained in a completely different way to just about anyone else.
Mike took his newfound knowledge from the strongman era and the military expertise of his Uncle, and he claims this form of exercise is what was responsible for his amazing transformation.
And it is these exact principles, training plans and workouts that you will be introduced to in the Muscle Experiment program.
How Does The Muscle Experiment Work?
The Muscle Experiment is focused on building muscle, as well as strength.
This is where it differs from many other bodyweight training programs, which are geared more towards conditioning, HIIT, or simply building strength alone.
However, Mike believes that bodyweight training has greater muscle building capabilities than weightlifting, as long as you are doing the right exercises with the right technique.
So, the focus of the Muscle Experiment program will be compound movements or multi-joint exercises.
This is much the same principle you would use in the gym to get bigger as well.
So, you will be introduced to some of the biggest, baddest and often the hardest calisthenics moves out there (but don't worry Mike will guide you through these).
The Muscle Experiment is a 6-month program, so if you're looking for quick results then this isn't the program for you.
Mike is very clear in stating that his program requires consistency and dedication to achieve your muscle building goals.
You will be working out for less than 4 hours a week during the 6-month program, and it is specifically aimed at beginners and intermediates.
With that said, there are a number of Bonuses offered with the program, and one of these happens to be a 6-month advanced plan (this should only be attempted once you have built a solid foundation).
Some of the principles that Mike will introduce you to in order to build muscle are progressive overload and time under tension.
Over the period of 6 months you will increasingly make the exercises harder, but this won't involve doing more reps.
You will be performing more difficult variations of exercises or taking longer to complete a set of reps.
A simple example of this would be to move on from a normal push up, to decline push ups, to pike push ups, and eventually to handstand push ups.
Additionally, rather than performing 10 push ups in double-quick time, try taking 5, 10 or even 20 seconds to complete each individual rep, and see if you still make it to 10 reps completed.
The Muscle Experiment Program consists of the following:
The Muscle Experiment – SuperFreak Manual
"SuperFreak" is a term used by Mike to describe just how much muscle you can pack onto your frame through bodyweight training.
The main Muscle Experiment PDF manual will provide you with your complete 6-month program, including all the exercises, techniques, and workouts.
You will discover the exact rep ranges and sets that you need to follow in order to pack on muscle using the exercises that Mike has used himself to add 39lbs of pure muscle (within the same time period) to his body.
Free Bonus #1 – The 8-pack Manual
We've all heard of 6-pack abs, but what does it take to produce the coveted 8-pack?
This bonus manual focuses solely on abs, and what you should be doing to reach the goal of having 8-pack abs.
Plus there's not a single crunch or fat burning pill in sight.
Free Bonus #2 – Bodyweight Exercise Database
In this manual Mike reveals the very best muscle building bodyweight exercises around, along with visual demonstrations, so you complete the exercises with perfect form.
Free Bonus #3 – Muscle Building Meal Plans
In order to go from skinny to buff you will need to eat at a calorie surplus, as well as completing muscle building bodyweight workouts.
However, simply eating more isn't the answer and can often lead to fat gain as well.
Mike will guide you through a list of meals, including calorie content, which will ensure that you gain pure muscle rather than fat.
Free Bonus #4 – The A2 Factor
This is a special report that Mike says is an "underground technique" to force-grow particular muscle groups.
He says it has nothing to do with steroids, testosterone boosters, or anything dangerous like that.
Once inside the program I discovered it was a manual looking at the effects on branch chain amino acids on building muscle.
Free Bonus #5 – Printable Workout Logs
Admittedly, this was something that I had avoided for years, and Mike himself says that many people overlook this aspect of training.
Without logging what you're currently achieving, how will you know if you are progressing?
To be honest, I used to do this in my head believing that it can't actually be that difficult, but everything changed once I started using workout logs.
Sounds stupid, but it's true.
Free Bonus #6 – Anabolic Calorie Calculator
This is a specific software which allows you to calculate your daily calorie requirements to ensure that you stay in the optimum anabolic state for muscle growth.
You will need to input factors such as your age, gender, height and weight to discover your calorie needs.
The anabolic calorie calculator can then be used hand-in-hand with the muscle building meal plans bonus manual, thus allowing you to plan what you should be eating on a daily basis.
Free Bonus #7 – ADVANCED 24-Week Muscle Gain Program
The advanced guide is for those of you who have built a solid foundation in bodyweight training and have already achieved muscle growth by following Mike's initial program (or if you believe you already have great foundation in bodyweight knowledge and overall body muscularity).
This is a great guide to help you smash through plateaus and use more challenging exercises to take your size, strength and conditioning to the next level.
PLUS you get free lifetime updates with the entire program.
Once you own the Muscle Experiment program you will automatically receive any updates that Mike makes to the program, special tweaks to exercises, or new techniques for you to follow.
All updates come at zero cost to you.
The program costs $27 and is sold via the merchant, Clickbank. This means it must adhere to Clickbank's strict refund policy.
Therefore, the Muscle Experiment program automatically comes with a 60-day money back guarantee.
So, you can purchase the program, try it out for two whole months, and if for any reason you're not satisfied, simply ask for your money back.
What Did I Think Of The Muscle Experiment Program?
Firstly, I have to say that I do recommend the program for anyone who wants to build muscle, but doesn't want to use weights, go to a gym, or prefers bodyweight exercises.
However, there are many pull up variations within the program, so you will need access to a bar.
With that said, even though I believe the program is worthwhile, there are no video demonstrations of the exercises, or indeed the workouts.
This isn't specifically a problem, as everything is illustrated within the PDF manuals, but many other similar programs for the same price (and often less) typically provide follow-along videos.
In fact, many of the other programs I have reviewed on this website usually come with video instructions, as well as a PDF manual.
Nevertheless, I note that the main video on the sales page of the Muscle Experiment appears to use a voice-over actor, so perhaps Mike is simply not a video type of guy, or prefers not to be on camera.
The vast majority of these other programs also have various upsells (additional product offers) once you actually buy the original program, which is probably why their initial offer is often less expensive (they're hoping that you purchase some of the additional products and programs you will be offered)
With the Muscle Experiment program, what you see is what you get.
I'm also not a fan of some of the things on the sales page, but I will say that this is by-and-large to be expected nowadays.
People tend to produce these great training and workout programs, but will turn to a copywriter or marketing expert to produce their sales pages.
One of the most common themes used by these people is what I call "scarcity tactics".
You will be told that the price of the Muscle Experiment program has been slashed from $97 to $67, and finally for the next 24 hours only it's $27.
Trust me when I say I have checked over a number of days and my offer has remained at $27.
With that said, I do know the program costs a whopping $57 a number of years ago, but I guess to ensure it stays in line with other similar programs it is now available for $27.
I wouldn't let the "marketing tactics" put you off, as I say this is a fairly common feature on sales pages nowadays.
All-in-all, I like the program, it has some very sound principles, it doesn't promise you the Earth and more in just a matter of days, and therefore requires consistency and dedication.
But, if you follow what Mike teaches you inside the Muscle Experiment program you can definitely pack on lots of muscle just from bodyweight training.
Product Pros.
The program doesn't require you to use a gym or any expensive equipment.
Muscle Experiment is aimed at building muscle rather than conditioning and HIIT, which many other bodyweight training programs offer.
The program is based on the sound muscle building techniques of progressive overload and time under tension.
Muscle Experiment is a 6-month program and also offers an additional 6-month advanced program within the bonuses.
The creator, Mike Thiga, managed to pack on 39lbs of muscle in just under 6 months using the exact same techniques you will learn.
The program comes with 7 additional bonuses, as well as free lifetime updates.
You have a 60-day money back guarantee if you are not satisfied with your purchase.
Product Cons.
The program is not suitable if you prefer to workout with weights or going to the gym.
You will require access to a bar to perform the pull up variations.
There are no video demonstrations, and all the material is in PDF form.
There is marketing "scarcity" tactics used on the sales page to make you believe that you may be getting a better deal – the price is fixed at $27.
Final Thoughts
I do like the Muscle Experiment program, but would have preferred it if it also came with video demonstrations.
Don't get me wrong, you get everything you need from the PDF manual, and it's still easy to understand and follow along.
I guess as the program is a few years old it has been produced in the same ilk as many of the original, great workout programs that were online over a decade ago.
You do also get a wealth of bonus material.
I also like the fact that it is a 6-month program and no promises of "overnight muscles" or packing on weight in a week are made.
I've mentioned that the sales page leaves a lot to be desired, although this is pretty much how things work online nowadays.
The Muscle Experiment gets a thumbs up from me and is a great program if you're looking to add muscle through bodyweight training.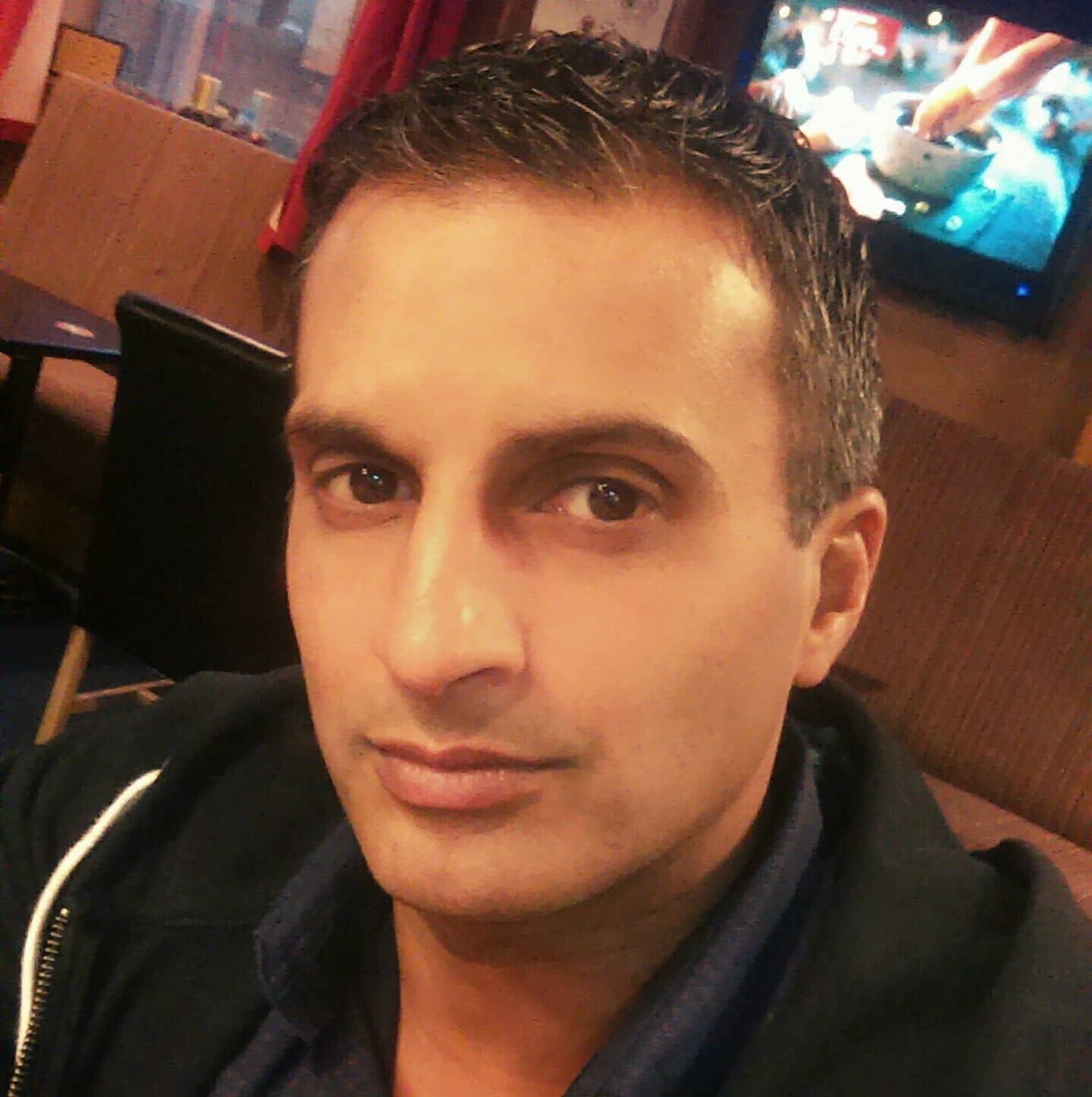 Hi, I'm Partha, the founder of My Bodyweight Exercises. I'm someone who's been passionate about exercise and nutrition for more years than I care to remember. I've studied, researched, and honed my skills for a number of decades now. So, I've created this website to hopefully share my knowledge with you. Whether your goal is to lose weight, burn fat, get fitter, or build muscle and strength, I've got you covered.