Welcome to my Time-Volume Training review.
Training to build muscle and strength, while burning fat is basically the holy grail of workouts for many of us.
So, when I came across a program that claims to be able to do all three my interest was certainly piqued.
Furthermore, the creator of the Time-Volume Training program also claims that his "techniques" will work in the gym or at home like clockwork.
In fact, he goes on to say that he has a 3-rep solution that will work with weights, some bands, rusty old home dumbbells, or even no equipment at all.
I had to know more about this program.
So, without further ado, here is my Time-Volume Training review.
Time-Volume Training Review
Affiliate Disclosure: Some of the links below are affiliate links, meaning, at NO additional cost to you, I will earn a small commission if you click through and make a purchase.
Product: Time-Volume Training
Price: $19
Website: timevolumetraining.com
Type of Program: Weights or Bodyweight Workouts For Muscle & Strength
Guarantee: 60-Day Full Money Back Guarantee
My Rating: 9.5 out of 10
What is The Time-Volume Training Program?
Time-Volume Training is a program aimed at both men and women, people of any age group, who want to build muscle and strength, while also burning fat.
Time-Volume Training is also accessible to both beginners and advanced trainers.
The program claims to build muscle and strength automatically without hurting your joints.
In fact, the type of workouts are "low stress", which means that they WON'T harm your recovery, tax your nervous system, spike your cortisol levels, damage your immune system, or suppress testosterone.
This is something that many standard workout programs for building muscle and strength tend to do.
However, the Time-Volume Training program will introduce you to a different way of training that won't have these negative effects, and can be adapted to suit anyone, whether they have access to equipment or not.
Who is the Face Behind Time-Volume Training?
The creator of the Time-Volume Training program is Nick Nilsson.
Nick is the creator and writer for the long-running, highly successful websites, fitstep.com and madscientistofmuscle.com.
He has produced many programs based around exercise, working out, diet and nutrition, etc.
Even though he's currently only 46 years of age, he can boast 30 years experience in weight training.
Nick was extremely athletic even as a kid.
He participated in lots of sports, such as soccer, swimming, speed skating, running, basketball, and just about any other sport you can think of.
His father was and still is a great role model to Nick, and even now at the age of 78, Nick says that his father is in better shape than most people he knows.
However, Nick was really into his endurance sports from a young age, but also felt he was a little too skinny.
So, he eventually started weight training at the age of 16, but admits he had no real clue what he was doing at the time.
In fact, many of his earliest workouts consisted of bicep curls, bench presses, push ups and crunches, and little more.
After a while he decided that these types of exercises just weren't doing it for him and he wanted to build some real muscle.
Nick says that basically he wanted to be huge and ripped.
This is when he began his transformation and earned his current nickname, "The Mad Scientist of Muscle".
Nick feels this nickname perfectly describes his personality whenever he gets into the gym – he's slightly insane, creative, and always thinking of new ways of doing things.
Nick made a number of mistakes in his early years.
During his first year at university he followed the "Bulgarian Burst" training program by Leo Costa, (A book written in 1990 following the principles of training by the Bulgarian Weightlifting team – force your body to overtrain and then back off and let it recover)
Nick also pretty much ate as much food as possible, everything in sight.
He remarkably put on 75lbs in just 4 months, but unfortunately due to his eating habits he also gained body fat.
His solution was to go back to long-distance running, which probably wasn't a great idea, as at the time he then weighed 217lbs and hadn't done any cardio for months.
Nevertheless, Nick was learning more about "proper" exercise and nutrition through his degree.
Nick eventually completed his Physical Education degree (he also has a second degree in Psychology), which really helped to understand the science of training.
He learned about anatomy, biomechanics, kinesiology, and physiology, all at an advanced level.
With his degree and new-found knowledge, as well as his reputation for being the Mad Scientist of Muscle in the gym, Nick set about creating various workouts, which in turn have become the successful programs he now offers online.
How Does Time-Volume Training Work?
The Time-Volume Training program works on the principle of density training.
When most people want to build muscle and strength, while also burning fat, they typically follow intensity training.
Intensity training is a measure of how close you get to your one-rep max (the most weight you can lift in an exercise for a single rep).
It is widely accepted that high-intensity training means you're lifting 85% or more of your one-rep max.
70% of your one-rep max would be classed as moderate-intensity training, whereas 50% of your one-rep max is low intensity.
However, intensity training can often lead to some of the negative effects previously mentioned – it can tax your nervous system, harm your recovery, raise cortisol levels, and suppress testosterone, etc.
This is typically why many people don't see the muscle and strength gains they were hoping for, even though they are lifting heavy weights.
Density training is a measure of how much work you do within a certain timeframe.
An example of this may be that you bench press 200lbs for a total of 20 reps in 10 minutes.
So, over the course of 10 minutes your "density" is 4,000lbs or 400lbs per minute.
The next time you train if you perform 25 reps with the same weight in 10 minutes, your "density" has increased to 500lbs per minute.
And through this "increase" you will gain muscle and strength.
And this is partly the principle that the Time-Volume Training works on.
Time-Volume Training in its most simplest form works as follows:
Pick a weight that you know you can get 10 good reps with and set a timer for 15 minutes.
You start by performing only 3 reps, then stop and rest for 10 seconds.
You then do another 3 reps. Stop and rest for 10 seconds again.
You continue to do 3 reps with 10 seconds rest until you feel you can no longer get 3 quality reps. Never go to failure.
When you hit this point then increase the rest period to 20 seconds, but carry on doing 3 reps.
Once you find you can no longer do 3 quality reps then you increase your rest time to 30 seconds, and so on.
You continue with this format until your 15 minutes are up.
We know that building muscle is about progressive overload, so either making an exercise harder or adding more weight.
With the Time-Volume Training program you increase weight (or make the exercise harder if performing bodyweight exercises) once you are able to get a third of the way through (so 5 minutes) and you still only require 10 seconds rest between your 3 reps.
If you're having to increase your rest period to 20 seconds after only 2 or 3 minutes, then continue with the same weight until you are able hit the 5-minute mark, while still only having 10 seconds rest.
As I say, this is Time-Volume Training in its most basic form.
What this means is you will be doing more sets with less rest up front, often referred to as "front loading".
Then as you start to fatigue, you'll be doing fewer sets with longer rest.
However, because you are always completing 3 reps, you will be performing quality work for longer, without worrying about bad form or junk sets which often lead to injury.
There are actually a number of different versions of Time-Volume Training, all of which you'll be introduced to inside the program.
Check out Nick performing Time-Volume Training with alternating front and back squats.
What Do You Get With The Time-Volume Training program?
7 Complete Time-Volume Training (TVT) Programs
Nick has created a total of 7 different Time-Volume Training targeted programs for you, which are:
Standard TVT
Bodyweight TVT For Mass
Simple TVT For Mass and Strength
TVT For Fat Loss
5-Day TVT Overload
TVT For Strength
TVT Muscle Specialization
13 Variations Of Hypertrophy Training For TVT
Nick has created 13 different variations of Time-Volume Training for muscle building. Some of these include:
Mechanical Drop TVT
Closed-Chain/Open-Chain TVT
Barbell-Dumbbell TVT
Pre-Exhaust TVT
Primary-Secondary TVT
Hybrid TVT
There are 6 versions which are primarily for strength building, including:
Countdown TVT
Single Rep TVT
Single Rep Antagonistic TVT
Wave Loading TVT
Nick has also created 3 versions of TVT specifically for fat loss and conditioning, plus a further 5 versions for bodyweight-only training.
Video Library
A complete, mobile friendly video library which demonstrates every single method and workout that is included in the Time-Volume Training manual.
FREE Downloads and Full Email Support
You will also receive free downloads of any future updates that Nick makes to the Time-Volume Training program, as well as full email support from Nick, as and when you need it.
FREE BONUSES
"The Best Bodyweight Exercises You've Never Heard Of"
This is a PDF manual that will introduce you to 85 innovative and effective bodyweight exercises.
Many of these exercises will be completely new to you, and will challenge your strength, while building functional, lean muscle.
"The Best Power Rack Exercises You've Never Heard Of"
Nick provides another PDF manual as a free bonus, which will introduce you to 80 unique exercises for your entire body that you can perform using a power rack.
These include:
Back-Off Dumbbell Bench Press
Frankenstein Plus Dumbbell Squats
Corner Rack Pull-Ups
And Many More
Price and Guarantee
The Time-Volume Training program and your bonuses are available for only $19.
Furthermore, they are sold via the merchant, Clickbank, which means you are automatically covered by their 60-day money back guarantee.
So, you can purchase the Time-Volume Training program, try it out for 2 whole months, and if for any reason you're not satisfied, simply ask for your money back.
GET IMMEDIATE RISK-FREE ACCESS TO TIME-VOLUME TRAINING NOW
What Did I Think Of The Time-Volume Training Program?
I must admit that Time-Volume Training really, really appealed to me from the start.
In fact, much of my current training and workouts almost mirror what you'll find inside the TVT programs.
However, I've now managed to tweak many of my workouts to fit in perfectly with the principles of Time-Volume Training.
I suffered 2 herniated discs in my lower spine in 2004 and after many months of rehabilitation I had to change the way I trained.
Initially, I spent over a year just focusing on bodyweight training, but my knowledge of exercise was nowhere as good as it is now.
So, even though I wasn't putting stress on my lower back, I was still getting aches and pains from performing literally thousands and thousands of reps of bodyweight moves every week.
I eventually reintroduced weights into my workouts, but played around with different methods, such as Every Minute on the Minute (EMOM) training, hybrid dumbbell and bodyweight workouts, supersets, etc.
I still use many of these methods of training nowadays, but I also learned about density training all those years ago, and I loved it, and it still happens to be one of my favourite forms of training.
Some of my workouts now consist of density training, rest-pause sets, and cluster sets, and many are focused around set time periods.
This has definitely made a difference to me and my body.
I now actually feel much stronger than I ever did, and my muscularity and definition (from dropping unwanted fat) are far better than I can recall.
I'm a fan of this type of training and I can attest to the fact that it definitely works.
As Nick has mentioned this is "low stress" training and you actually end up recruiting more muscle fibers than when you're literally "killing yourself" with intensity training.
Using more muscle fibers will simply lead to more muscle and strength.
I can't actually think of anything negative to say about the Time-Volume Training program, as it pretty much ticks all the boxes I can think of.
I highly recommend the Time-Volume Training program to anyone, male or female, any age, and whether you're a beginner or advanced.
This is the real deal.
Product Pros.
Time-Volume Training can be completed with weights or bodyweight, and even a mixture of both.
You can complete the myriad of workouts in the gym or at home.
The program can be used by both men and women of any age.
Time-Volume Training works if you're a beginner or an advanced trainee.
I have used the methods myself in the program with great success.
Nick Nilsson has been involved in health and fitness for most of his life and has produced many successful programs.
For just $19 you receive a wealth of information, including PDFs, bonuses, video demonstrations, and program updates and free email support.
The program comes with a 60-day, no questions asked, money back guarantee.
You won't have to worry about the negative effects that come with high-stress, high intensity workouts.
Product Cons.
As I've mentioned, I can't really think of anything negative to say about the program. If there's one thing it's that the program is only available online, and you can't order a physical copy (but is that really a disadvantage?)
Final Thoughts
As you can probably tell, I'm a fan of Time-Volume Training.
I love the concepts and principles behind this type of training method.
I have used these types of workouts for many years and with great success.
It's great that you can perform Time-Volume Training both in the gym with weights, or at home with your own bodyweight.
When you consider what you get with the program for only $19, and the fact that you have a 60-day money back guarantee, you really have nothing to lose.
It seems like a no-brainer to me.
If you want to build muscle and strength, or burn fat, then I highly recommend Time-Volume Training.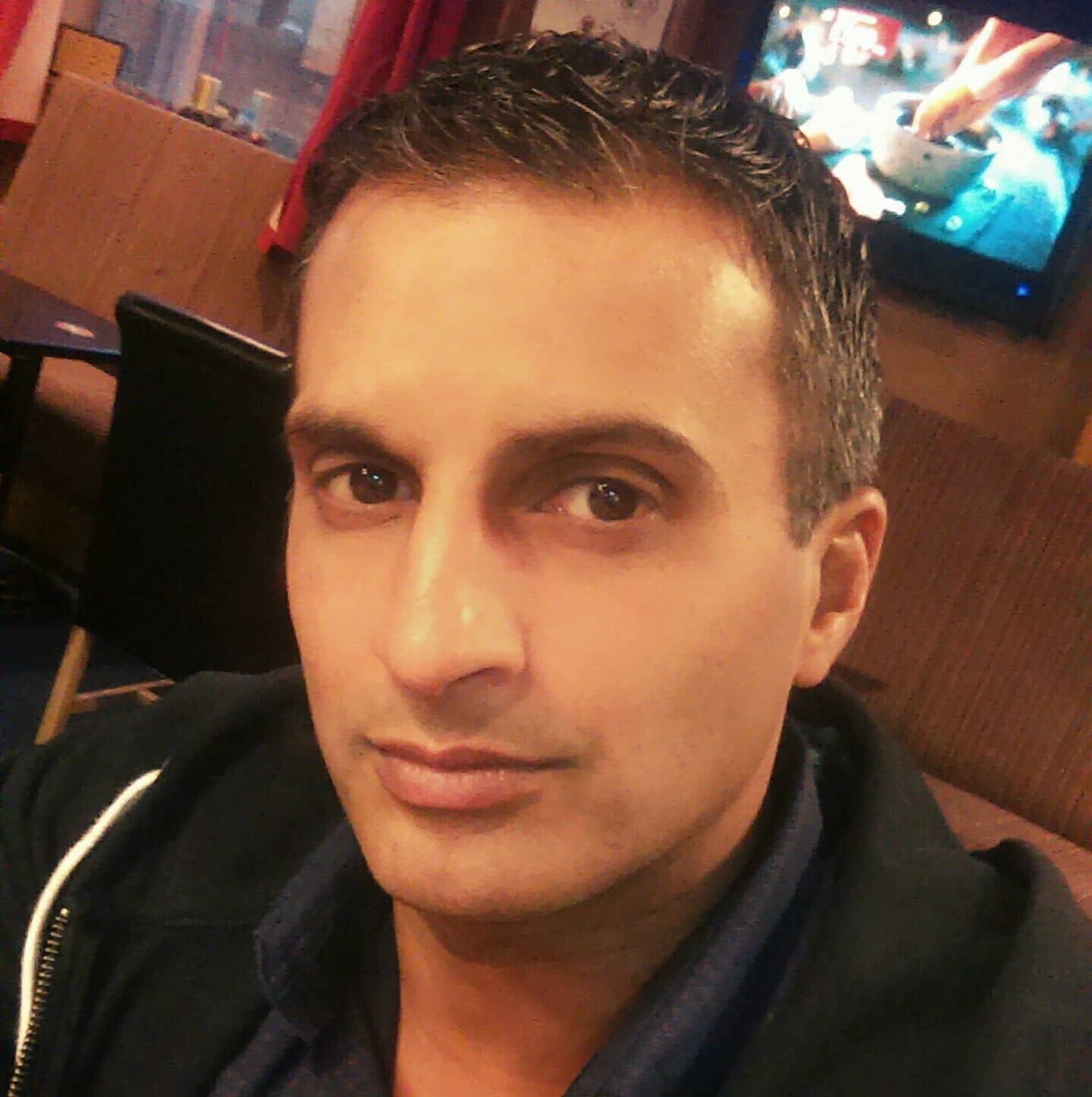 Hi, I'm Partha, the founder of My Bodyweight Exercises. I'm someone who's been passionate about exercise and nutrition for more years than I care to remember. I've studied, researched, and honed my skills for a number of decades now. So, I've created this website to hopefully share my knowledge with you. Whether your goal is to lose weight, burn fat, get fitter, or build muscle and strength, I've got you covered.