Last updated on August 1st, 2021 at 02:33 pm
Welcome to my Toned in Ten review.
How many of you have tried to lose weight unsuccessfully over the years?
You start out with a new exercise and eating plan, full of hope and motivation.
However, after a few short weeks you're no longer sure how long you can keep going with the long, boring workouts (typically excessive bouts of cardio) and starving yourself on a daily basis.
Additionally, finding time to workout gets harder as you're consumed by your busy life.
Plus no matter how much you have to get done in your day it's almost impossible to achieve due the severe lack of energy you have from surviving on so few calories.
And to top it all of you've haven't actually lost any weight, but you may in fact be putting on weight.
This is typically when most people give up on new workouts and sensible eating. It all seems like a lot of effort with very few results.
With that said, the Toned in Ten program claims that it can help you get a lean body, a flat stomach, and even look ten years younger by exercising for only 10 minutes a day.
Pretty wild claims, right?
So, I had to investigate further and provide you with my Toned in Ten review.
Toned in Ten Review
Affiliate Disclosure: Some of the links below are affiliate links, meaning, at NO additional cost to you, I will earn a small commission if you click through and make a purchase.
Product: Toned in Ten
Price: $19
Website: tonedintenfitness.com
Type of Program: 10- Minute Bodyweight Workouts For Body & Skin Transformation
Guarantee: 60-Day Full Money Back Guarantee
My Rating: 8 out of 10
What is the Toned in Ten Program?
Toned in Ten is a bodyweight training program that only requires five 10-minute workouts a week.
The program claims that it will help you lose fat and cellulite from your belly, hips and thighs, gain a leaner body in general, as well giving you younger looking skin.
Toned in Ten is marketed towards women who live busy lifestyles, typically working mums, who simply don't have time for long bouts of exercise or are feeling sapped of energy.
With that said, the creator explains that the workouts can be used by anyone, male or female, and of any age.
The workouts contained inside Toned in Ten are aimed at helping you to burn fat 24 hours a day, 7 days a week, but without having to exercise yourself into the ground in the process.
CHECK OUT THE TONED IN TEN PROGRAM HERE
Who's The Face Behind Toned in Ten?
The Toned in Ten program is brought to you by Erin Nielsen.
Erin has been a Physical Therapist for over 20 years.
She is also a Certified Health Coach and a Certified Pilates Instructor.
Additionally, Erin is a Primal Blueprint Certified Expert.
Erin credits Primal Blueprint with the vast improvements in her energy, skin, and body composition.
Just in case you weren't aware, Primal Blueprint was created by Mark Sisson in 2009 and focuses on the "Primal Diet".
Basically, only eating foods that our primal ancestors had access to.
So, no foods like grains, and definitely no processed foods.
Erin, does cover diet and nutrition, as well as Grocery Shopping Lists within the bonuses section of the Toned in Ten program.
Erin also happens to be 45 years old, but at first glance I thought she was in her late 20s (although I'm extremely bad with guessing ages, so I'll let you be the judge of that).
GET RISK-FREE ACCESS TO TONED IN TEN TODAY
How Does the Toned in Ten Program Work?
As the name suggests, the Toned in Ten program focuses on short 10-minute workouts.
You will be performing a series of exercises in "bursts" and each workout lasts for a total of 10 minutes.
Now the term "burst" may scare a few people, as it conjures up images of sprinting or something similar, which would be no good for someone who suffers with, let's say, knee, hip or back pain.
However, Erin explains that her use of the term "burst" simply means that some of her workouts are short bursts or bouts of 10-minute exercise with not a lot of rest going on.
With that said, you can also perform the workouts as HIIT (High Intensity Interval Training), which I'm sure many people will be familiar with.
This incorporates taking some rest breaks, but your workouts are more likely to take up to 30 minutes rather than a ten-minute workout.
The 10-minute workouts are actually based on scientific research and evidence.
Toned in Ten works on the basis of EPOC (Excess Post Exercise Oxygen Consumption).
This basically means the amount of fat that your body is burning AFTER your workouts.
Erin doesn't have many good things to say about long, boring cardio sessions (and neither do I).
Spending 30-60 minutes jogging on a treadmill, or on a cross-trainer, etc. is all well and good for losing weight when you initially start exercising.
In fact, some people notice huge changes within the first month. However, the human body very quickly adapts to any form of exercise and this is when we typically hit a plateau, and the weight loss comes to a halt.
For most people they believe that the best way to counteract this is simply by exercising more, but who's got time to be exercising for two hours a day?
However, even with huge amounts of cardio you may still find that you're actually putting on weight rather than losing it. Erin explains the reasons for this within the Toned in Ten program, and I have written about this as well in various articles.
Back to EPOC – slow, boring cardio will actually never produce this afterburn type effect.
A study in 2006 by the Journal of Applied Physiology revealed that by using Toned in Ten style training for just two weeks the afterburn effects increase by 36%.
So, basically you will be burning 36% more calories (and therefore more fat) and this is achieved while you are NOT exercising and at rest – sitting in the car, watching TV, and even while sleeping.
Furthermore, The European Journal of Applied Physiology published a study showing that the EPOC effect experienced through Tone in Ten style workouts, or the afterburn effect, could last for up to 38 hours.
So, up to a day and a half AFTER you have finished your Toned in Ten daily workout your body is still burning fat.
GET IMMEDIATE RISK-FREE ACCESS TO TONED IN TEN
Full Body Burn 10-Minute Workout
What Do You Get With The Toned in Ten Program?
Toned in Ten PDF Guide
This is a done-for-you PDF guide that will explain why these short "burst" workouts are better than long, boring cardio for burning fat and producing the afterburn effect.
The guide contains illustrations and specific exercise techniques, so there's no confusion as to how to perform the workouts.
BONUSES
Bonus 1: Tone in Ten – Follow Along Videos
Erin will personally coach and motivate you through every single 10-minute workout, so it's like having your own personal trainer or workout partner right alongside you, but in the comfort of your own home.
Throughout the videos Erin provides further valuable tips, which can be the difference between producing good results or absolutely amazing results.
The videos are in digital format, so you can save them to your computer, laptop, tablet or smartphone.
Bonus 2: Toned in Ten – Nutrition Guide
This PDF guide explains what to eat and how to eat for maximum fat loss, as well as giving you the clearest skin ever.
This follows the principles of the "Primal Diet" explained earlier, so no more counting calories and no more eating low-fat processed foods (in fact, any food labelled "low-fat" is often terrible in terms of nutritional value).
Bonus 3: Toned in Ten – Youthful Secrets
Performing Toned in Ten workouts and eating correctly will give you some fantastic anti-aging results.
However, Erin reveals her personal secrets in this guide, the same secrets that have kept her looking so young.
Bonus 4: Toned in Ten – Grocery Shopping List
This guide takes the guesswork out of what to buy when you go shopping and visit the grocery store.
These done-for-you shopping lists will help to enhance fat loss, youthful skin, as well as providing you with boundless energy.
Price and Guarantee
The entire Toned in Ten program and 4 additional bonuses are available for $19.
Toned in Ten is sold via the merchant, Clickbank, which means that you'll automatically be covered by Clickbank's 60-day refund policy.
So, you can purchase the Toned in Ten program, try it out for two whole months, and if for any reason you're not satisfied, just request a refund.
CLICK HERE FOR IMMEDIATE ACCESS TO TONED IN TEN
What Did I Think of Toned in Ten?
I actually think Toned in Ten is a great program for ANYONE who wants to get into great shape.
I know the program appears to be aimed at the ladies, with talk of burning belly, hip, and thigh fat, as well as giving you a youthful complexion.
However, as far as I'm concerned, whether you're a man or a woman, we'd all like to remain looking young for as long as possible.
Additionally, the Toned in Ten program covers upper body workouts, as well as lower body, so it is an all-round, full-body program.
The principles that Toned in Ten works on are scientifically sound.
In fact, I have previously spoken of the harm that long workouts do by raising levels of the stress hormone, cortisol.
This basically puts the body into "fight-or-flight" mode and is the reason the body holds onto fat stores (especially around the midsection).
So short, quick, but intense workouts are definitely the way forward.
Additionally, the EPOC effect, whereby you are still burning fat for many hours AFTER you've finished exercising is very well-known within the fitness communities.
Sprint training, heavy weight-lifting, HIIT workouts, and performing finishers after your main workout are great ways to raise the metabolism and produce the after-burn effect.
However, you can still produce the same results through bodyweight training (if done correctly), and this is what the Toned in Ten program will introduce you to.
I also like the fact that nutrition is covered within the bonuses, and once again there is evidence that proves that the Primal Diet is one of the best methods of burning fat, while completely satisfying your hunger.
Think about it for a moment – This is exactly how our ancestors lived.
They typically moved in short bursts. Quick sprints when hunting for food or running for their lives from a sabre-toothed tiger. So, no jogging non-stop for 30-60 minutes.
Additionally, they ate naturally growing fruits and vegetables from the land and hunted for fish and meat. Well, it's not like they could pop down to the local supermarket for a loaf of bread and some breakfast cereal is it?
So, the Toned in Ten program gets a definite thumbs up from me.
I have rated the program as 8 out of 10, so it could have been higher.
In truth, this is down the marketing tactics of the sales page and nothing more.
I have actually discussed this in many of the reviews on this site.
We have skilled and knowledgeable experts, who know all about health and fitness, and provide some of the best information and greatest programs you could hope for.
However, when it comes to marketing their product to the likes of you and me, they generally turn to a professional marketer or a copywriter to produce the sales page.
The whole Toned in Ten program is based around short 10-minute workouts, and this will suffice for anyone new to these types of workouts.
But more often than not you may need a little bit more. I'm not talking about long bouts of cardio again, but a decent workout may take up to 30 minutes.
Erin even discusses putting a few of her 10-minute workouts together to produce longer workouts within the program. So, she understands the importance of doing this.
With that said, from a marketing perspective it's far more attractive to let potential customers know that they only need to be doing 10 minutes a day, 5 times a week, for a total of 50 minutes exercise.
I would say you will need to be doing a little more than that to produce great results, not much more, but some more all the same.
There is also the use of scarcity tactics on the sales page.
"The program normally sells for $97, but if you purchase it TODAY you'll get a 75% discount".
Take your time and decide whenever you want to purchase the program – the price is $19 today, tomorrow, the day after, and for the foreseeable future.
So, in reality I can't fault the actually Toned in Ten program at all, just the marketing pitch you'll be greeted with on the next page.
Therefore, I do highly recommend Toned in Ten.
YES, I WANT ACCESS TO TONED IN TEN NOW
Product Pros.
Toned in Ten doesn't require you to visit a gym or use any expensive equipment.
The program appears to be marketed towards women, but both men and women, of any age, can benefit from the program.
Toned in Ten provides short, but intense workouts, so you won't have to worry about the boredom factor or your workouts eating into your busy day.
The creator Erin Nielsen has a wealth of experience in physical therapy, exercise and nutrition, and practices what she preaches in the Toned in Ten program.
Toned in Ten comes in an easy-to-understand PDF guide. Plus you will receive Follow Along Videos, Nutrition Guide, Youthful Secrets & Grocery Shopping Lists PDF guides as bonuses.
Toned in Ten is based on sound scientific principles of the EPOC/afterburn effect, which have been proven as one of the best ways to burn fat AFTER you have stopped exercising.
Toned in Ten is available for just $19.
Toned in Ten comes with a 60-day money back guarantee.
Product Cons.
The program is not suitable for anyone who prefers lifting weights or working out on machines.
Toned in Ten is marketed as only needing to perform five 10-minute workouts, five times a week. While this is fine when you're just starting out with the program or if you are new to exercise, but you will need to potentially put 2 or 3 of the 10-minute workouts together as you progress through the program (although Erin does suggest this anyway).
Some of the marketing tactics on the sales page leaves a lot to be desired, but this has become part-and-parcel of online programs nowadays.
Final Thoughts
Toned in Ten is a great program for anyone looking to burn fat and get into great shape.
The program works on scientifically proven principles and the short and intense workouts that you will be introduced to will definitely produce a far leaner and more attractive physique than long, boring cardio.
As you progress through the program you will need to pair workouts together, so you are working out a little longer, but 20-30 minutes is absolutely fine.
Therefore, I wouldn't expect anyone to just perform 10-minute workouts a few times a week and produce fantastic results – exercise is all about progression.
All-in-all, I really like the Toned in Ten program and I highly recommend it.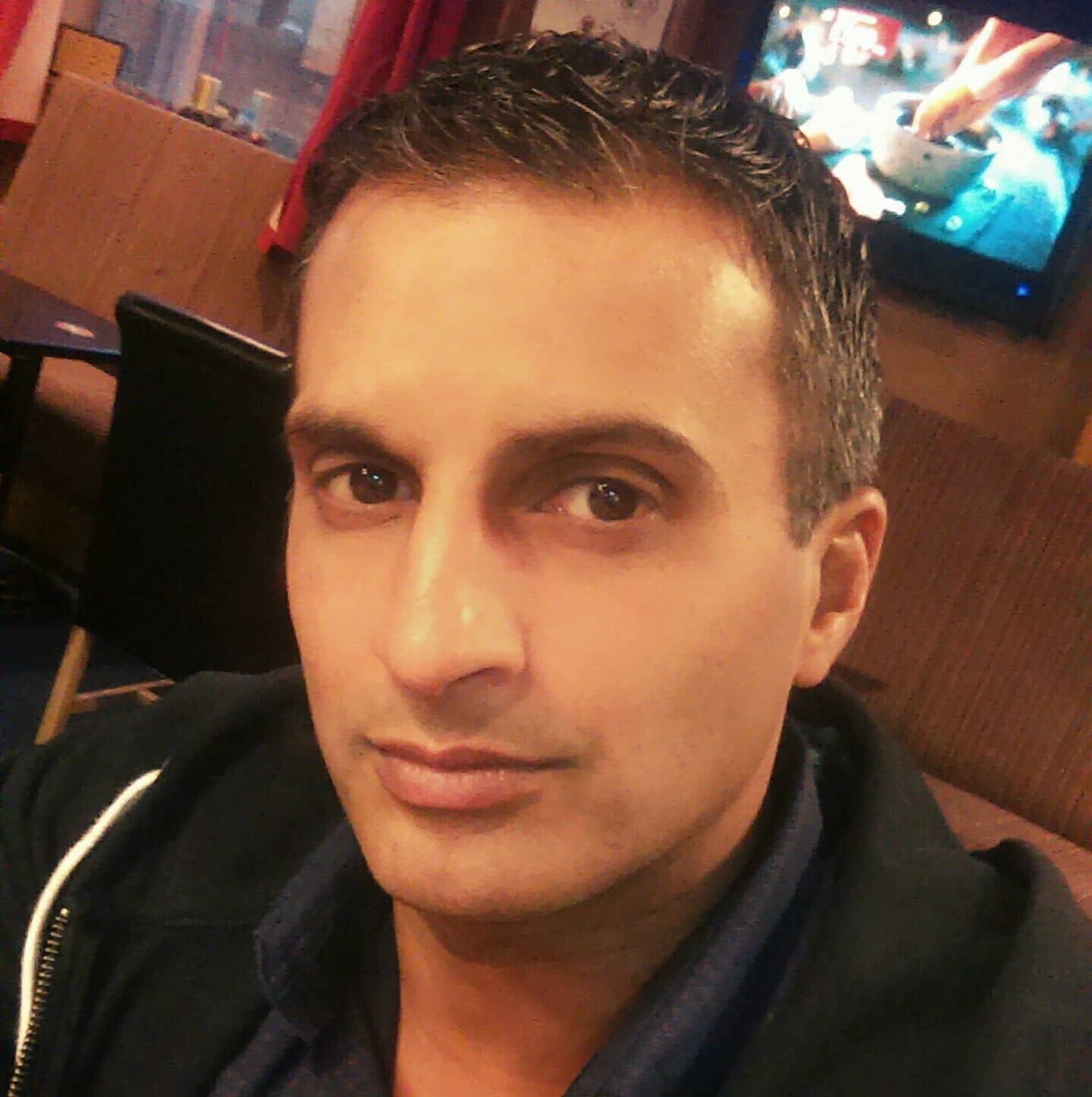 Hi, I'm Partha, the founder of My Bodyweight Exercises. I'm someone who's been passionate about exercise and nutrition for more years than I care to remember. I've studied, researched, and honed my skills for a number of decades now. So, I've created this website to hopefully share my knowledge with you. Whether your goal is to lose weight, burn fat, get fitter, or build muscle and strength, I've got you covered.