Welcome to my Unlock Your Glutes review.
Glute training has become all the rage for women over the past 5 years or so, although it's never actually been considered that much of a "manly" pursuit.
However, I have discovered from personal experience just how important it is to train your glutes, whether you're a man or a woman.
My history of herniated and bulging discs came about due to having a weak core, hips, hamstrings, and of course GLUTES.
The glutes happen to be the largest muscle in the body, so if you're looking to build muscle and strength, lose weight, burn fat, or a combination of all of these, then surely it makes sense to train the biggest muscle we have at our disposal.
I will say that glute training has become a regular part of my workouts now and I am definitely reaping the benefits.
When I discovered a program that specifically focuses on the glutes I had to find out more.
So, I'd like to provide you with my Unlock Your Glutes review.
Unlock Your Glutes Review
Affiliate Disclosure: Some of the links below are affiliate links, meaning, at NO additional cost to you, I will earn a small commission if you click through and make a purchase.
Product: Unlock Your Glutes
Price: $17
Website: unlockmyglutes.com
Type of Program: Exercises To Get A Rounder, Firmer, Stronger Butt
Guarantee: 60-Day Full Money Back Guarantee
My Rating: 9.5 out of 10
What is the Unlock Your Glutes Program?
Unlock Your Glutes is a program aimed at both men and women who want to achieve a rounder, firmer, stronger butt. The program will explain how squats, lunges and deadlifts aren't activating your glutes in the way you think they are, and why just focusing on these exercises will leave you with weak glute muscles, thus making you more prone to injury. Unlock Your Glutes provides a PDF manual and video demonstrations (as well as 2 additional bonuses). You will be introduced to the 36 exercises (which allows you to choose whether you want to work out in the gym or at home) that will help you to work the largest muscle in the body. By training the glutes you can get into great shape, increase your power, strength, and improve your long-term health.
Who is the Creator of The Unlock Your Glutes Program?
The Unlock Your Glutes Program is brought to you by Brian Klepacki, Master of Science (MS in Exercise Science) and a Certified Strength and Conditioning Specialist (CSCS).
Brian specializes in Functional Movement and has spent almost two decades working at the cutting edge of training and exercise science.
He spends the vast majority of his time working out with athletes, bodybuilders, and fitness models, using trial and error and applying proven exercise principles.
Brian operates out of a state of the art training facility, named The Compound, in Clearwater, Florida.
He calls this his testing ground, where he works with elite athletes, applying the latest scientific evidence to improve their performance, health and wellbeing.
Why You Should Be Working Your Glutes
Brian states that the glutes are the "powerhouse" of your body and that weak glutes are typically responsible for many injuries that we suffer.
Some of these injuries include:
Lower back pain
Knee pain
Hamstring strains
Leg pain
Hip pain
ACL sprains
Lower extremities injuries
And even upper body pains in some cases
Brian also claims that weak glutes are often to blame for poor posture, muscle imbalances, reduced power, diminished athletic performance, inability to lift heavier weights, etc.
And let's not even get started on "flat butt syndrome" (or saggy butt for that matter).
Basically, pretty much everything you can think of flows from the glutes including, walking, running, climbing, jumping, sitting, stepping, and even simply standing still and not moving will involve glute activation.
Brian has also said that many of us believe that we have powerful glutes, but in truth our weak glutes are typically masked by strength in other areas.
In fact, Brian has on many occasions put bodybuilders (who generally concentrate on squats, lunges, and deadlifts) to shame when getting them to perform some glute-specific movements.
Just a few minutes of glute exercises, more often than not with just bodyweight moves and no additional resistance, and these big, strong, powerful bodybuilders are floored.
GET RISK-FREE ACCESS TO UNLOCK YOUR GLUTES NOW
How Does The Unlock Your Glutes Program Work?
Brian actually mentions "Squats, Lunges and Deadlifts" numerous times within the program.
I think it's important to note that he's not bashing these exercises per se, as they are great exercises, they have their place within any training program, but they are specifically leg exercises.
Yes, all 3 exercises will activate the glutes in some manner, but they are not really isolating the glutes – hence weak glutes and potential muscle imbalances.
The Unlock Your Glutes program will specifically target the 3 glute muscles, namely the Gluteus Maximus, Gluteus Medius, and the Gluteus Minimus.
Each of the muscles plays a role in stabilizing, supporting, and mobilizing the legs, hips, and the lower half of your body.
In order to work each individual muscle you will have to train the glutes in three planes of motion – horizontal, vertical, and rotational.
Probably the #1 glute exercise that is a staple for most people is the Hip Thrust.
In fact, The Journal of Strength and Conditioning Research stated in a 2017 study that the hip thrust is an ideal movement for protecting the spine and knees from strains that are most commonly associated with squats and lunges.
Basically, hip thrusts will help you develop strength, power and muscularity in your glutes.
However, even the best glute exercise still doesn't hit all three movement planes. The up-and-down motion will suffice for training the vertical plane, but won't have much effect for horizontal and rotational training of the glutes.
Therefore, the Unlock Your Glutes Program will introduce you to a total of 36 glute-specific moves that will work all 3 planes.
You will get various workouts, none of which take more than 15 minutes to complete.
You only need to complete two glute workouts a week, over a 4-week period (so 8 sessions in total) and you will be the proud owner of a stronger, rounder, firmer, and more developed butt.
Additionally, there are all the various health and injury prevention benefits that I have previously mentioned.
Brian refers to the Unlock Your Glutes method of training as GM3.
GM3 is a way to wake up the body's largest muscle, and then follow a set of exercises that will help to build muscle, strength, and burn fat.
The GM3 method involves:
Wake up, prime and activate your glutes.
Release inhibiting muscle
Performing exercises to build strength.
The essential techniques you will learn include:
Restorative lengthening – Releases opposing muscles (such as the hip flexors) that are inhibiting your glutes.
Neuro-muscular activation – You will develop the mind-muscle connection to ensure the optimal recruitment of muscle fibers.
Spine protecting movements – You won't have to worry about unnecessary pressure on the lumbar spine or knees.
EMG (Electromyography) proven muscle recruitment – Scientifically proven exercise that will stimulate the most muscle contraction.
Iso-holds – An often forgotten technique to build strength and power without having to lift any weights.
Time under tension tempo – Make your workout faster and more efficient by varying your repetition speed.
3 Glute Training Mistakes
CHECK OUT THE UNLOCK YOUR GLUTES PROGRAM NOW
What Do You Get With The Unlock Your Glutes Program?
Unlock Your Glutes Manual
This is an instant download PDF manual that will expose the many myths and misconceptions about growing your glutes.
This is an easy-to-use blueprint based on scientific research and Brian's work with elite athletes.
You will discover exactly why your glutes are so important to your overall health.
Plus there are specific breakdowns and illustrations of each exercise.
The Complete Coaching Videos (Bodyweight and Gym Editions)
All 36 exercises have been recorded at the state-of-the-art Clearwater training facility, and all videos are shot in high-definition.
The bodyweight edition can be used both at home or while you're on the road.
Whereas the gym edition can be used at your local gym or in your home gym and will show you how to add resistance in order to accelerate your results.
BONUSES
Strong Legs Workout – Even though you may be replacing squats and lunges with glute-specific exercises you still want strong and muscular legs. This PDF guide can be used in conjunction with the Unlock Your Glutes program or as a standalone workout.
14-Day Rapid Fat Loss Plan – Brian has included a nutritional PDF guide, which will help promote fat loss. You will also be shown how to source ingredients and put together great meals.
Brian has valued the main program at $50 and the two bonuses at $47 dollars each, so a total value of $144.
However, the Unlock Your Glutes program is available to you for just $17.
The program is also sold via the merchant, Clickbank, and therefore must adhere to Clickbank's strict 60-day money back guarantee.
So, you can purchase Unlock Your Glutes, try the program out for two whole months, and if for any reason you're not satisfied just ask for your money back.
CLICK HERE FOR IMMEDIATE ACCESS TO UNLOCK YOUR GLUTES
What Did I Think of The Unlock Your Glutes Program?
Due to my history with spinal disc injuries, and discovering that (among other things) my glutes were extremely weak, this program was always going to be of interest to me.
In fact, weak and bad glutes (and especially "flat butt syndrome" or a saggy butt) seem to be male-dominated (although I'm sure that there are many women who suffer with the same affliction).
Whereas, women training the glutes really seems to have become a "thing" over the past few years, and I typically see ladies at the gym who train their glutes specifically a number of times a week.
Brian even mentions that many fitness models and elite athletes have a specific glute-training day, often twice a week.
To be honest, it actually makes a lot of sense to me now.
It is the largest muscle in the body, so it should be given more emphasis that any other muscle in the body.
And from my own experience, the knock-on effect from regularly training glutes to many other parts of the body is amazing (great abs anyone?)
Going through the Unlock Your Glutes program was a real eye-opener for me.
I had been training the vertical plane regularly through hip thrusts and step-ups, but that was it as far as gym equipment (weights) were involved.
I have learned to perform various bodyweight exercises for opening up my hips, loosening the hip flexors, and activating my glutes.
However, the discoveries I made from the Unlock Your Glutes program showed me just how much I was leaving on the table.
SUPERB.
I think that is the only way I can describe the program.
Yes, admittedly it is something that I needed and I was very interested in, but I now understand how important training the glutes are for every single person.
This is a complete no-brainer for me.
The program costs a mere $17, you have a 60-day (no questions asked) money back guarantee, and you have the opportunity to improve not just your backside, but all aspects of your body (remember the knock-on effect of training glutes), plus remain injury-free.
I highly recommend the Unlock Your Glutes program for anyone who is interested in muscle and strength, power, burning fat, losing weight, and wants to improve their long-term health.
I also have to mention that Brian has said that most Instagram "experts" that are promoting their glute programs are missing out a lot of vital information, which is typically why many people don't enjoy great results.
The vast majority of these insta-celebrities also have age and genetics on their side, and usually take some form (or even inject) of supplement to enhance the appearance of their butt.
Trust me, you don't need any of these things to produce great glutes.
If I have one complaint about the Unlock Your Glutes Program it is something I've mentioned in many of my product reviews before.
The people producing these programs are health, fitness, and exercise experts, so they typically hire a copywriter or marketer to produce their sales page.
I take it this was the case for this program too – the sales page contains the usual "scarcity" tactics in order to make it seem as though you're getting a great deal, as long as you act now.
I have checked the sales page over a number of days now and the price remains at $17 (so, it's NOT a limited-time offer that will return to $50 any time soon).
Therefore, don't feel rushed into purchasing the product, but marketing tactics aside I still maintain that it is a fantastic program.
Product Pros.
Unlock Your Glutes is suitable for both men and women who want to get a stronger, rounder and firmer butt.
The program is based on scientific evidence and the creator's work with elite athletes.
You will discover why certain exercises are not making your glutes any stronger and potentially making you more prone to injury.
You will be introduced to 36 glute-specific exercises that will hit all 3 glute muscles and work all 3 movement planes.
Working your glutes is known to not only improve the look of your backside, but also has a knock-on effect on the rest of your body, and can help you to avoid injury as well.
You receive a PDF guide, videos, and two additional bonuses for just $17.
There is a 60-day money back guarantee.
Product Cons.
The only thing I can think of is the use of marketing tactics on the sales page.
But to be honest, this is part and parcel of selling products online nowadays.
Plus it doesn't take away from the creator's knowledge or experience and doesn't detract from the product in any way.
Final Thoughts
I think it's plain for all to see that I am a massive fan of the Unlock Your Glutes Program.
It was always going to be something that appealed to me, and once inside the program I wasn't disappointed.
I've learned a lot from Brian, and have already started to incorporate a couple of 15-minute glute sessions into my normal training routine (which I will admit is ever evolving as I continue to review great products).
Pure and Simple – If you want a rounder, firmer, stronger butt. If you're looking for increased strength, power, athletic ability and muscularity. If you want to burn fat or even lose weight. And if you want to remain injury-free.
Then I highly recommend the Unlock Your Glutes Program.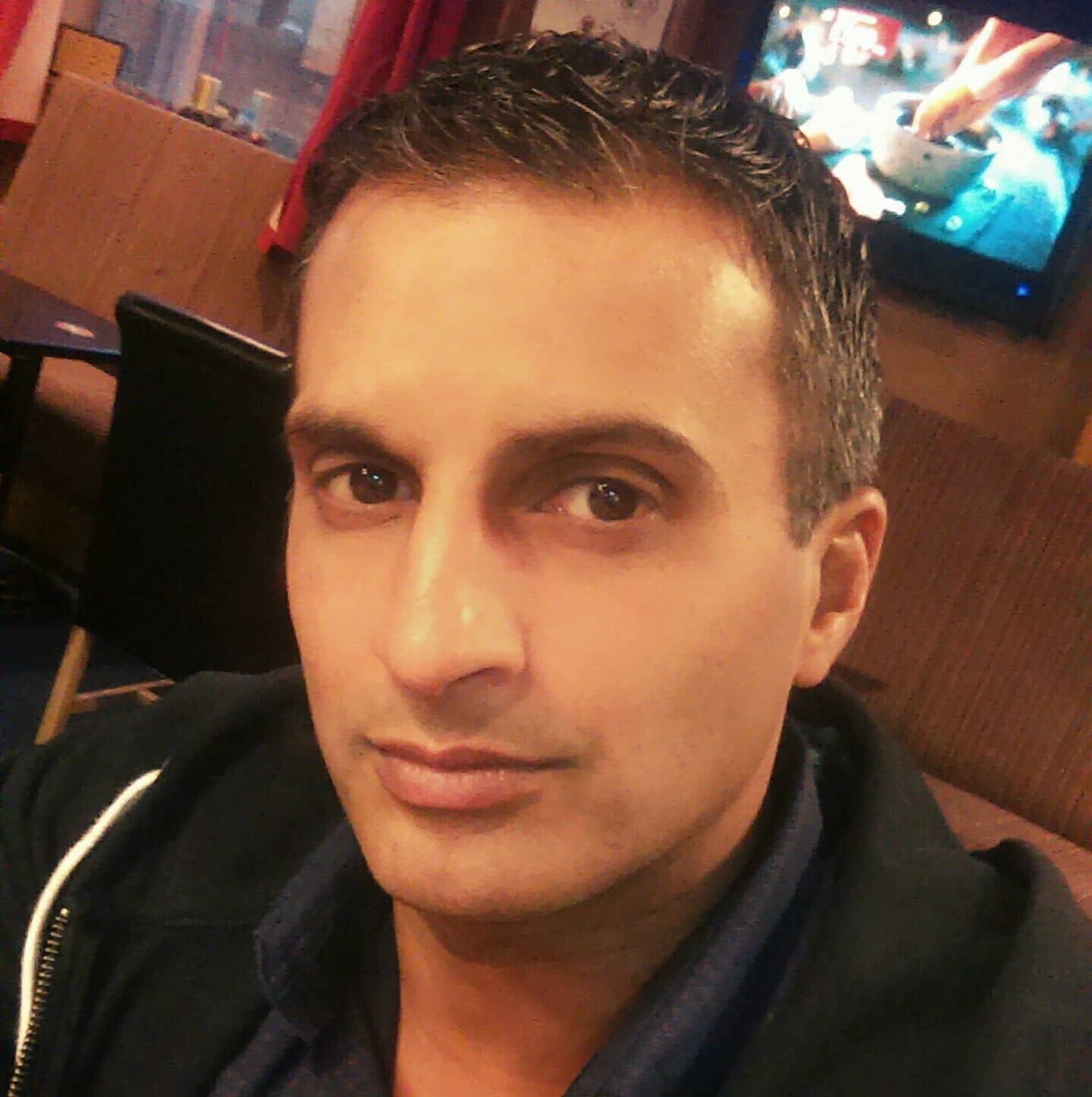 Hi, I'm Partha, the founder of My Bodyweight Exercises. I'm someone who's been passionate about exercise and nutrition for more years than I care to remember. I've studied, researched, and honed my skills for a number of decades now. So, I've created this website to hopefully share my knowledge with you. Whether your goal is to lose weight, burn fat, get fitter, or build muscle and strength, I've got you covered.