Welcome to my Unlock Your Hip Flexors Review.
Firstly, I have to say that the program was of great interest to me due to a history of previous injuries.
I suffered two herniated discs in my lower spine in 2004, and as it turns out my weak hip flexors were a huge part of the problem.
More on this in a moment.
The creator of the Unlock Your Hip Flexors program makes some pretty wild claims.
In fact, the blame for various everyday problems and issues (that the vast majority of us suffer with) are because of tight hip flexors.
Some of the claims include that by "unlocking your hip flexors" you can expect to eliminate joint and back pain, boost energy, increase sexual health, decrease belly fat, and fight off disease.
In fact, many of the ailments that we typically go to see our GP or Doctor about (some of which are not physically related) could possibly be down to having tight hip flexors
Hmm, sounds pretty outrageous to me, so I had to investigate further and provide you with my unbiased Unlock Your Hip Flexors Review.
Unlock Your Hip Flexors Review
Affiliate Disclosure: Some of the links below are affiliate links, meaning, at NO additional cost to you, I will earn a small commission if you click through and make a purchase.
Product: Unlock Your Hip Flexors
Price: $10
Website: unlockmyhips.com
Type of Program: Bodyweight Moves to Loosen Hip Flexors and Improve Overall Health
Guarantee: 60-Day Full Money Back Guarantee
My Rating: 9 out of 10
What is The Unlock Your Hip Flexors Program?
The Unlock Your Hip Flexors program provides you with 10 fundamental exercises.
You will perform these in "sequential flow", basically one exercise leads straight onto the next one.
The entire sequence will take you no longer than 10-15 minutes to complete.
The exercises focus on the hip flexors, more specifically the psoas muscle, which I'll talk about in greater detail below.
The Unlock Your Hip Flexors will help you to loosen your hip flexors.
This is the surest way for you to achieve looser, stronger and healthier hips.
This in turn will help you to lose weight and look slimmer, eliminate belly fat, give you more energy, improve your sex life, and help you to sleep better.
The creator of the Unlock Your Hip Flexors program originally visited a specialist about his shoulder pain.
He was so impressed by the results that when his wife was experiencing discomfort and chronic pain in her hip area he immediately took her to see the same specialist.
It was here that he learned about the sequential flow of exercises to unlock the hip flexors.
GET RISK-FREE ACCESS TO UNLOCK YOUR HIP FLEXORS
Who Is The Creator of The Unlock Your Hip Flexors Program?
Introducing Mike Westerdal, the person behind Unlock Your Hip Flexors.
Mike is a personal trainer, sports nutrition specialist, best-selling fitness author, a contributor to Iron Man magazine, and creator of CriticalBench.com, a strength website which has been around since 1999.
He is also famed for bench pressing more than 600lbs in competition.
Mike has been training clients, teaching people about diet and nutrition, and running his website for over 20 years.
It's also interesting to note that Unlock Your Hip Flexors is merely one of Mike's online programs.
He offers a plethora of exercise, diet, fat loss, muscle and strength building programs under the Critical Bench name.
Basically, Mike lives for health and fitness and knows his stuff.
Introducing Rick Kaselj
Mike has produced the Unlock Your Hip Flexors Program in conjunction with Kinesiologist and Injury Specialist, Rick Kaselj, MS.
And it is Rick who will guide you through the moves in the Unlock Your Hip Flexors DVD.
As I mentioned, Mike first met Rick when he helped him fix a shoulder problem.
Mike liked the fact that Rick focused on getting athletes back into training rather than avoiding workouts when they were injured.
Mike turned to Rick once more after his wife, Courtney, had given birth to their son, Lincoln.
Once Courtney had given birth she started to experience extreme pain in her legs, difficulties with sitting and walking, and she was struggling to sleep at night.
Courtney spent just 15 minutes working with Rick, and he successfully managed to unlock her hip flexors so she no longer felt any pain or discomfort.
Chris Wilson, the Head Strength Coach at Critical Bench, complained that his hip flexors felt really tight.
Mike used the exact same methods that Rick had used on his wife to help Chris release his hip flexors.
In fact, Chris actually credits the hip flexor work he did with Mike in helping him add 35lbs to his deadlift within just a few short days and finally hitting the 500lbs mark.
CLICK HERE FOR IMMEDIATE ACCESS TO UNLOCK YOUR HIP FLEXORS
How Does Unlock Your Hip Flexors Work?
The Unlock Your Hip Flexors Program will introduce you to 10 specific exercises, these include:
PNF (Proprioceptive Neuromuscular Facilitation) Stretching
Static Stretching
Dynamic Stretching
3-Dimensional Core Stability Exercises
Mobility Exercises
Fascia Stretching
Muscle Activation
Unlock Your Hip Flexors Manual
You will receive a manual which firstly explains that your hips are the bridge between your upper and lower body.
Your hips are the centre of your body's movement.
You will also learn about the psoas major muscle, which sits within the well of your hip and lower spine.
The psoas (pronounced so-az) muscle is the only muscle in the human body that connects the upper and lower body.
Therefore, it has an extremely important function in how your body moves.
You will also learn how the psoas muscle (if not looked after) can have adverse effects on your health and well-being.
Finally, you will receive detailed descriptions of each exercise as well as illustrations.
Unlock Your Hip Flexors DVD
The second part of the Unlock Your Hip Flexors Program is the DVD Video collection.
You will be introduced to Rick here, and he will teach how to use the 10 exercises with perfect form.
Rick will also explain the exact reasons why you are doing each exercise and the benefits you can expect from them.
Rick explains that the best way to perform the exercises is in a "flow", so moving immediately from one exercise to the next.
I like the fact that the DVD actually comes in two parts.
The first part, as I've explained above, provides coaching instructions.
The second part has been specifically designed to allow you to follow along with the exercises without having to break to listen to the explanations.
BONUSES
Along with the Unlock Your Hip Flexors Program you will also receive 2 bonuses:
Unlock Your Tight Hamstrings – "The Key To A Healthy Back And Perfect Posture"
The 7-Day Anti Inflammatory Diet – "Automatically Heal Your Body With The Right Foods"
The Unlock Your Hip Flexors Program
You can purchase the program and the 2 bonuses for just $10.
Unlock Your Hip Flexors is also sold via the merchant, Clickbank, and therefore must adhere to their strict 60-day money back guarantee.
Therefore, you can purchase Unlock Your Hip Flexors, try the program out for two whole months, and if for any reason you're not satisfied simply ask for a refund.
YES, I WANT ACCESS TO UNLOCK YOUR HIP FLEXORS NOW
The Best Stretches To Open Up Tight Hips
What Did I Think of Unlock Your Hip Flexors
I mentioned in the introduction that this program was of particular interest to me because of injuries, so here's my story.
I herniated 2 discs in my lower spine in 2004, I'm guessing because of heavy squats and deadlifts, and no other real training of my lower body.
Up until 2017 I was very wary of training with heavy weights for my legs and tended to stick to certain exercises, but I still had issues with bulging discs.
As it turns out my glutes and hamstrings were extremely weak, as well as my hip flexors, which were also unbelievably tight.
This was causing me issues with my lower back and the occasional niggle after a gym session.
So, I set about working on my glutes, hamstrings and hip flexors.
Funnily enough, many of the exercises I learned are actually similar to the ones that you will be introduced to in the Unlock Your Hip Flexors Program.
Therefore I can attest to the fact that they work, and indeed that the program itself works.
Issues Caused By Tight Hip Flexors
Mike explains that tight hip flexors are the root cause for the following:
Nagging joint pains in your legs, lower back or hips
Walking with discomfort
Hips locking up
Bad posture
Trouble sleeping
Feeling sluggish during the day
High anxiety
Digestive problems
Compromised immune system
Circulatory issues
Loss of sexual performance
Lack of Explosiveness in the gym
I have learned over the years that there is a huge connection between physical, emotional and mental issues.
I know for a fact that my own tight hip flexors were inhibiting my progress in the gym.
My hip flexors were extremely uncomfortable and often painful, which caused many sleepless nights.
I guess if you're not sleeping well at night then you're going to feel tired and sluggish the following day.
This of course can lead to anxiety.
A lack of flexibility and mobility may cause problems in the bedroom (if you know what I mean).
So, even though my initial thoughts about the program were that Mike was making some pretty big claims about the importance of the hip flexors, I can totally see where he's coming from.
A Couple of Things That I Didn't Like
I'm not a fan of some of the marketing tactics on the sales page.
However, this has become part-and-parcel of buying online programs nowadays.
It's all about creating scarcity in the hope that you will buy the product quickly.
This is done to make you believe that you are getting a better deal by doing so.
You'll notice that there's a countdown clock on the sales page.
It states that the "program usually retails at $50″.
But, if you purchase within the next 15 minutes you can secure the Unlock Your Hip Flexors Program for just $10.
If you actually let the timer run down you will then be offered the program for $50.
I'm not overly impressed by this.
However, if you simply refresh the page the timer will start once again at 15 minutes minutes, thus allowing you to purchase for $10.
Trust me, if/when you choose to purchase the Unlock Your Hip Flexors Program it will always be $10. Just remember to refresh the page.
Once you do actually make the purchase you will be greeted with many upsells.
Remember I said that Mike had created a lot of online programs through Critical Bench, well here's his chance to offer them to you.
With that said, it is completely down to you whether you choose to purchase any additional programs.
I'll openly admit that I am a fan of anything that the Critical Bench team produces, so I do actually own over 10 of their programs.
I think each and everyone of these programs is fantastic.
But, as I say, the decision is completely yours, as to whether you purchase any upsells.
If all you're interested in is the Unlock Your Hip Flexors Program, then purchase it, and simply click No to whatever else you're offered.
My Overall Opinion of Unlock Your Hip Flexors
All-in-all I think that Unlock Your Hip Flexors is a superb program.
I think it is ideal for anyone suffering with tight hips, tight hip flexors, sciatica, or lower back pain.
Furthermore, if any of the conditions mentioned above sound familiar to you, then this could be due to tight hip flexors.
So, this is the perfect program for you.
The Program Isn't For Everyone
I don't think that this program is for everyone.
I didn't actually realise how common tight hip flexors were until I did some research following my recovery from herniated discs.
However, I have even come across reviews where people said that they were too old and not flexible enough to actually get down on the floor to perform the exercises.
I would also say that if you've had hip replacement surgery then you may or may not be able to use the program, depending on the type of surgery you've had.
So, if this is the case, I suggest that you consult with your Doctor first before trying any of the exercises.
I've also seen regular gym goers say that the exercises are too simple in nature to make any difference to someone with a high level of strength and fitness.
I completely disagree.
I have personally used the program and it has worked wonders for me.
Plus, if it's good enough for the physically-primed athletes that make up the Critical Bench team, then it's good enough for anyone.
CHECK OUT UNLOCK YOUR HIP FLEXORS NOW
Product Pros.
The Unlock Your Hip Flexors Program + Bonuses are available for just $10
There is a 60-Day Money Back Guarantee
The Program DOES work and you will definitely feel more freedom in your lower body if you follow the program.
Mike is a well-known name in the health and fitness industry and has been producing programs which WORK for over two decades.
The Program has been approved by Physical Therapists.
I know from personal experience the techniques work.
Product Cons.
The program may not be suitable for everyone, especially if you are in so much pain or lack flexibility to get onto the floor (some reviewers cited their age as well).
You will be greeted with a wide variety of upsells when you purchase the product (whether you purchase these or not is completely up to you).
Some of the marketing tactics on the main sales page leave a lot to be desired (Come on Mike, you're a successful and well-respected guy, so I don't think there's any need for it).
Final Thoughts
So, my title insinuated that Unlock Your Hip Flexors may be telling the truth or it may just be a scam.
I can confirm that the program is definitely NOT a scam and it will help you to loosen your hip flexors.
In fact, I truly believe that the program could be the answer to a vast array of health issues, both physically and emotionally.
And at just $10 with a 60-day money back guarantee, I think this really is a complete no-brainer.
I highly recommend the Unlock Your Hip Flexors Program.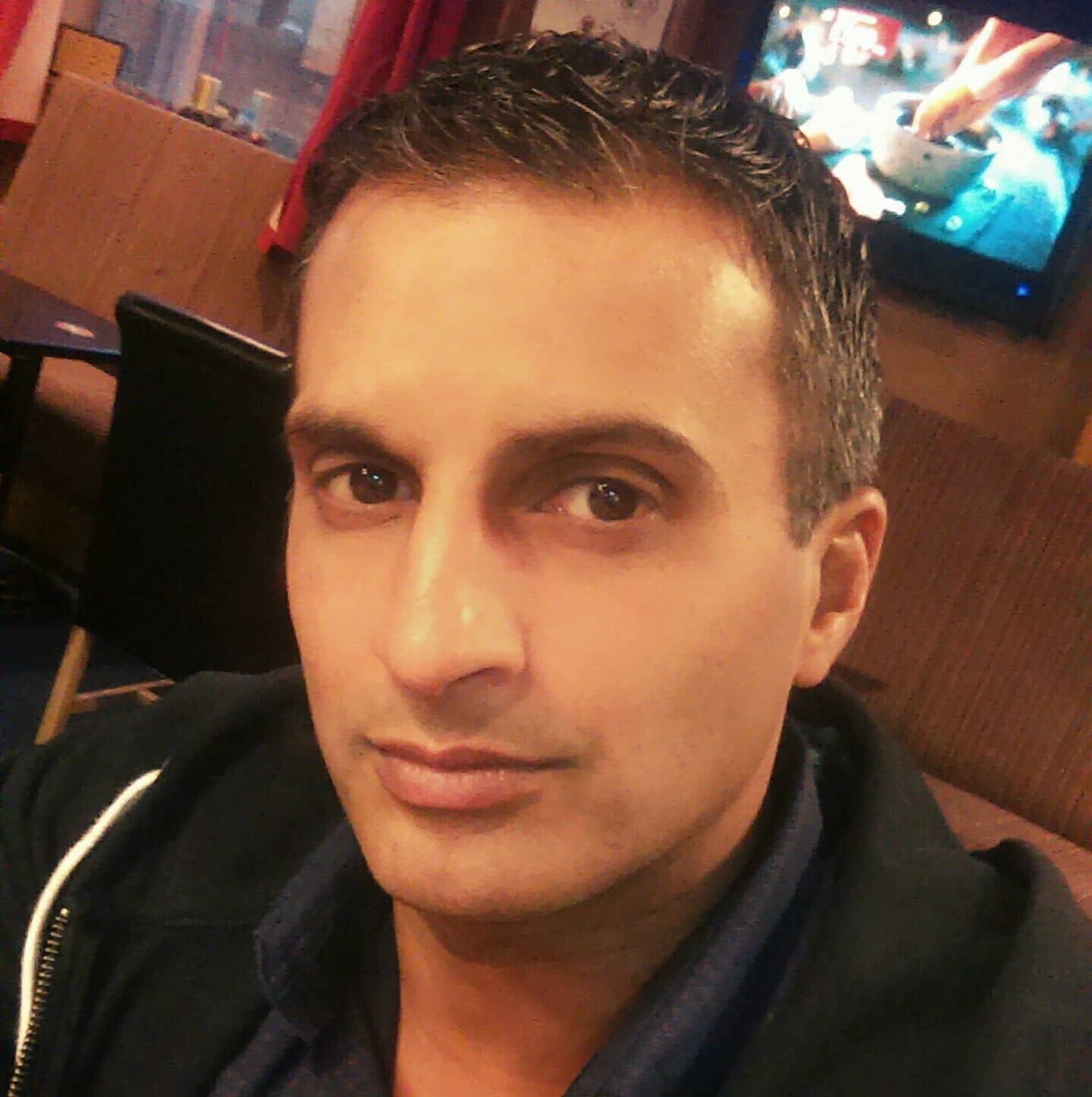 Hi, I'm Partha, the founder of My Bodyweight Exercises. I'm someone who's been passionate about exercise and nutrition for more years than I care to remember. I've studied, researched, and honed my skills for a number of decades now. So, I've created this website to hopefully share my knowledge with you. Whether your goal is to lose weight, burn fat, get fitter, or build muscle and strength, I've got you covered.