Welcome to my Vince Gironda Legend and Myth Review.
There's something awe-inspiring about the Golden Age of Bodybuilding.
I'm talking about the 1950s, 1960s, and 1970s.
Okay, admittedly this was well before my time, but I'm sure like many of you, I've seen old photos and read about certain workout routines.
These guys had physiques that typically resembled Greek Gods and they achieved this without the help of any supplements or drugs.
Fast forward to the modern era and many of today's bodybuilders look ridiculous with their drug-bloated waists and unnatural looking bodies.
In retrospect, I know that I would rather aspire to have the lean, muscular physiques of these old-school bodybuilders.
And for me, there's one man who stands out above the rest, Vince Gironda, often referred to as the Iron Guru.
So, without further ado, I'd like to provide you with my review of Vince Gironda Legend and Myth.
Vince Gironda Legend and Myth Review
Affiliate Disclosure: Some of the links below are affiliate links, meaning, at NO additional cost to you, I will earn a small commission if you click through and make a purchase.
Product: Vince Gironda Legend and Myth
Price: $19
Website: theironguru.com
Type of Program: Vince Gironda's Tips, Methods, Principles, and Workouts
Guarantee: 60-Day Full Money Back Guarantee
My Rating: 9.5 out of 10
What is Vince Gironda Legend and Myth?
Vince Gironda Legend and Myth was a book originally published in 2003 by someone who had the honour of lifting weights with Vince in the 1960s.
However, just a few years after Vince's death the book didn't see much success in terms of popularity and sales.
The book has since been updated and Vince Gironda Legend and Myth is now available in PDF format.
It contains over 300 pages of text, drawings, and pictures, and reveals a wealth of information about Vince Gironda.
Additionally, you will have access to various tips, methods, concepts, and principles from Vince himself.
The online version of Vince Gironda Legend and Myth also comes with a variety of additional bonuses including:
Vince Gironda's MASTER Series I-XII 1-Year Workout
Vince Gironda's PRO Series 6-Phase Training Routine
Gironda's 10-Day Peripheral Flushing Workout
Vince's 6-Week Bulking Course
GET IMMEDIATE ACCESS TO VINCE GIRONDA LEGEND AND MYTH
Who Created Vince Gironda Legend and Myth?
Vince Gironda Legend and Myth was originally written by Alan Palmieri in 2003.
Alan had the good fortune to train and lift weights with Vince back in the 1960s.
This was viewed as the Golden Age of Bodybuilding and Alan got to know a lot of the greats during this time.
Alan developed a professional relationship with Vince, and they regularly exchanged letters and telephone calls.
Alan now shares many of these conversations he had with the Iron Guru in the book Vince Gironda Legend and Myth.
Unfortunately, the original publication didn't receive the attention it truly deserved, so Alan has since updated the book.
Alan has since teamed up with Mike Westerdal, of Critical Bench fame.
He has given Mike permission to republish the book online, and hopefully it will now be received by a much wider audience.
Mike is someone I have spoken about many times before, and I have also reviewed various programs by Mike, and other members of the Critical Bench team.
Critical bench is a strength website that has been around since 1999 and is viewed as an authority in strength and fitness circles.
CLICK HERE FOR VINCE GIRONDA LEGEND AND MYTH
Vince Gironda Legend and Myth – What You Need to Know
Vince is someone that many people agree was years ahead of his time.
He shunned the so-called experts of the time and introduced his own revolutionary training techniques.
Vince enjoyed a reputation for being one of the most influential and effective trainers to EVER set foot in a gym.
However, he was also known for his outspoken personality.
Vince is the type of trainer who would be in your face, hard-headed, and if you were in his gym then you had to train HIS WAY.
In fact, according to Vince, there was only one way to train, and of course that was his way.
If someone didn't do as Vince told them or disagreed with any of his principles then that relationship would end there-and-then, and would get thrown out of Vince's gym.
Controversy was never far away when Vince was around and he certainly produced many polarizing opinions.
There was the time that just about every fitness expert was talking about reduced-calorie and low-fat foods.
Vince simply wouldn't have any of these "sissy-boy" ideas and he wanted the guys he trained to eat like Real Men and adhere to his "Stone Age Diet".
Vince was all for whole, unprocessed foods, much like our ancestors ate tens of thousands of years ago.
Vince had his guys eat steak raw eggs, and cream.
He didn't buy into the "cholesterol myth" about whole eggs and wanted his guys to be eating as many yolks as they were egg whites.
In fact, Vince said that his bodybuilders should be eating up to 36, raw, fertilised eggs every single day.
Vince stated that bodybuilding magazines were full of crap, as he believed their main purpose was to sell supplements that didn't work (Vince HATED drugs), rather than actually help people build a better body.
It just so happens that Vince's guys developed bigger, more muscular, and powerful physiques that everyone else.
And now, study after study proves that Vince was actually right and the so-called "experts" of the time were wrong.
Vince Gironda was the physique trainer to world-class champion bodybuilders and famous Hollywood stars.
In fact, his client list reads like a who's who in the world of celebrity.
The first ever Mr Olympia, Larry Scott trained at Vince's gym, as did one of the greatest IFBB (International Federation of Bodybuilding) pros of the 1980's, Mohamed Makkaway.
Others include:
Ernest Borgnine
Gary Busey
David Carradine
Cher
Tommy Chong
George Hamilton
Michael Landon
Burt Reynolds
Kurt Russell
OJ Simpson
Carl "Apollo Creed" Weathers
A great Vince Gironda story is the one from when he first met Arnold Schwarzenegger.
Oh yes, by the way, Arnold's first ever trainer when Joe Weider brought Arnold from Austria to America in 1960, was Vince Gironda.
The day these two legends met, a bulked-up Arnie walked up to Vince and proclaimed, "I'm Arnold Schwarzenegger, and I'm going to be the greatest bodybuilder the world has ever known".
Vince looked Arnie up and down, pondered for a moment, and replied, "You look like a fat f*** to me".
Vince basically lived and breathed bodybuilding for over 55 years.
What Vince didn't know about producing a lean, muscular, and powerful physique, well let's just say it isn't worth knowing.
The Vince Gironda Legend and Myth series comes with the following material:
Vince Gironda Legend and Myth PDF
This is 334-page PDF where no stone has been left unturned.
Alan Palmieri has provided a vast array of information from his many letters and telephone calls with Vince.
There are countless tips and pearls of wisdom to be found on every single page.
You'll learn Vince's training philosophies and nutritional methods.
Of course, much of this will be presented in Vince's inimitable way.
Things such as, "All you get from the regular back squat is a big, fat ass" (Vince was a proponent of the front squat and believed the squat should be used for quad development).
"Eating too much protein is counter-productive".
"Doing endless sit ups and leg raises does nothing to eliminate belly fat".
"Put your legs and feet higher than your stomach after every meal to improve digestion."
And countless other unbelievable Vince Gironda one-liners and expert-bashing tips.
BONUSES
Vince Gironda's MASTER Series I-XII 1-Year Workout
That's right, this PDF delivers a 12-month progressive training program.
You'll be able to follow a new routine every 30 days.
You will learn the "foundation-based" movements that are essential for all lifters.
Plus the more advanced workouts that were followed by champion bodybuilders and Hollywood celebs.
Vince Gironda's PRO Series 6-Phase Training Routine
This is a 6-phase muscle-building routine, which includes many exercises you've never heard of and have probably never even thought of.
These are some of Vince's trademark techniques and exercises from the Golden Era of Bodybuilding.
Prepare to be amazed by exercises, such as Burlesque Bumps, Dumbbell Zorro's, and the Zottman Curl.
Gironda's 10-Day Peripheral Flushing Workout
The 10-Day Peripheral Flushing Workout was one of Vince's non-traditional methods of training, something that he often used to get Hollywood Celebs into shape as quickly as possible.
You have only 9 exercises and 10 days to perform what can only be described as a total body assault.
Vince's 6-Week Bulking Course
This 6-week course is not about shaping the body, but adding as much muscular size as possible.
The workouts are split into upper and lower-body routines and only require four movements per body part.
You will be working out 6 days a week for 6 weeks, and can expect to add some serious bulk to your frame.
Vince Gironda Legend and Myth, plus all the bonuses are available for just $19.
The program is available via the merchant, Clickbank, and therefore must adhere to their strict 60-day money back guarantee.
This means that you can purchase Vince Gironda Legend and Myth, have access to all the materials for two whole months, and if for any reason you're not satisfied simply request a refund.
YES, I WANT IMMEDIATE ACCESS TO VINCE GIRONDA LEGEND AND MYTH
Vince Gironda Diet and Training Documentary
What Did I Think of Vince Gironda Legend and Myth?
To be honest, I don't really feel I need to add much more (although I probably will).
If you're someone who has been interested in building muscle and strength for any period of time then you will probably already know who Vince Gironda is.
I first came across the legend of Vince many years ago when I first tried one of his most famous ever workout protocols, namely 8×8.
Okay, hands up, I'm going to admit that I probably didn't use 8×8 in the way in which Vince described it, so if I'd been around at the time, I would have got thrown out of this gym.
With that said, what I learned from the 8×8 method was nothing short of amazing, and I still believe that this and some of his other training protocols, such as 10×10, 6×6, and 15×4, are the best ways to pack on some serious muscle very quickly.
Ever since I first came across this workout I have literally devoured anything and everything ever said or written by Vince.
As far as I'm concerned, Vince is an absolute legend.
If you're someone who wants to produce a strong, lean, and muscular physique, you won't find a better trainer than Vince Gironda.
Additionally, no matter how much I squirm and giggle, I could read some of the controversial things that Vince has said to others, over-and-over again.
He was quite clearly one scary individual, but there is literally no-one who knew as much about bodybuilding as this man.
I've actually rated Vince Gironda Legend and Myth 9.5 out of 10 and in truth this is probably a little low and unfair of me.
It really is that fantastic.
The only reason I could think of not giving this 10 out 10 is because there are no video accompaniments with the various PDFs.
Probably a tad harsh, as only TV crews really had access to the required equipment until the 1970s.
With that said, there are some later videos available on YouTube from the 80s and 90s of Vince training celebrity clients, although Vince didn't look overly happy with the interruption.
But, the lack of videos apart, this is one of the most comprehensive guides to building an awesome physique that you will EVER come across.
I can't speak highly enough about Vince and his material.
I feel I need say no more – I highly, highly, highly recommend Vince Gironda Legend and Myth.
Please do not miss out on this, trust me when I say this will be the best $19 you have ever spent.
CLICK HERE FOR VINCE GIRONDA LEGEND AND MYTH
Product Pros.
Vince Gironda is a LEGEND and has trained some of the greatest bodybuilders and Hollywood celebs.
Vince was considered "ahead of his time" and the tips and methods you will learn have now been proven in study after study.
There is enough material and workout information inside the Vince Gironda Legend and Myth PDF and various bonuses to keep you going for years to come.
You will gain an insight into one of the greatest physique training minds that has ever lived.
All the information has been packaged together into instantly downloadable PDF guides and is available for just $19. These guides have previously been sold separately for much more.
There is a 60-day money back guarantee.
Product Cons.
There aren't any as far as I'm concerned.
I could harp on about the lack of video material, but that would be extremely unfair of me, and the information found within each of the Vince Gironda PDFs is PURE GOLD.
Final Thoughts
I'm sure I don't need to tell you that Vince Gironda Legend and Myth is the BEST workout and training information I have had the pleasure to both own and review.
If you're someone who wants to build an awesome physique you'll be hard-pushed to find any better information online or offline.
I cannot recommend Vince Gironda Legend and Myth highly enough.
Pure and Simple, this is one of the best workout and training purchases you will ever make.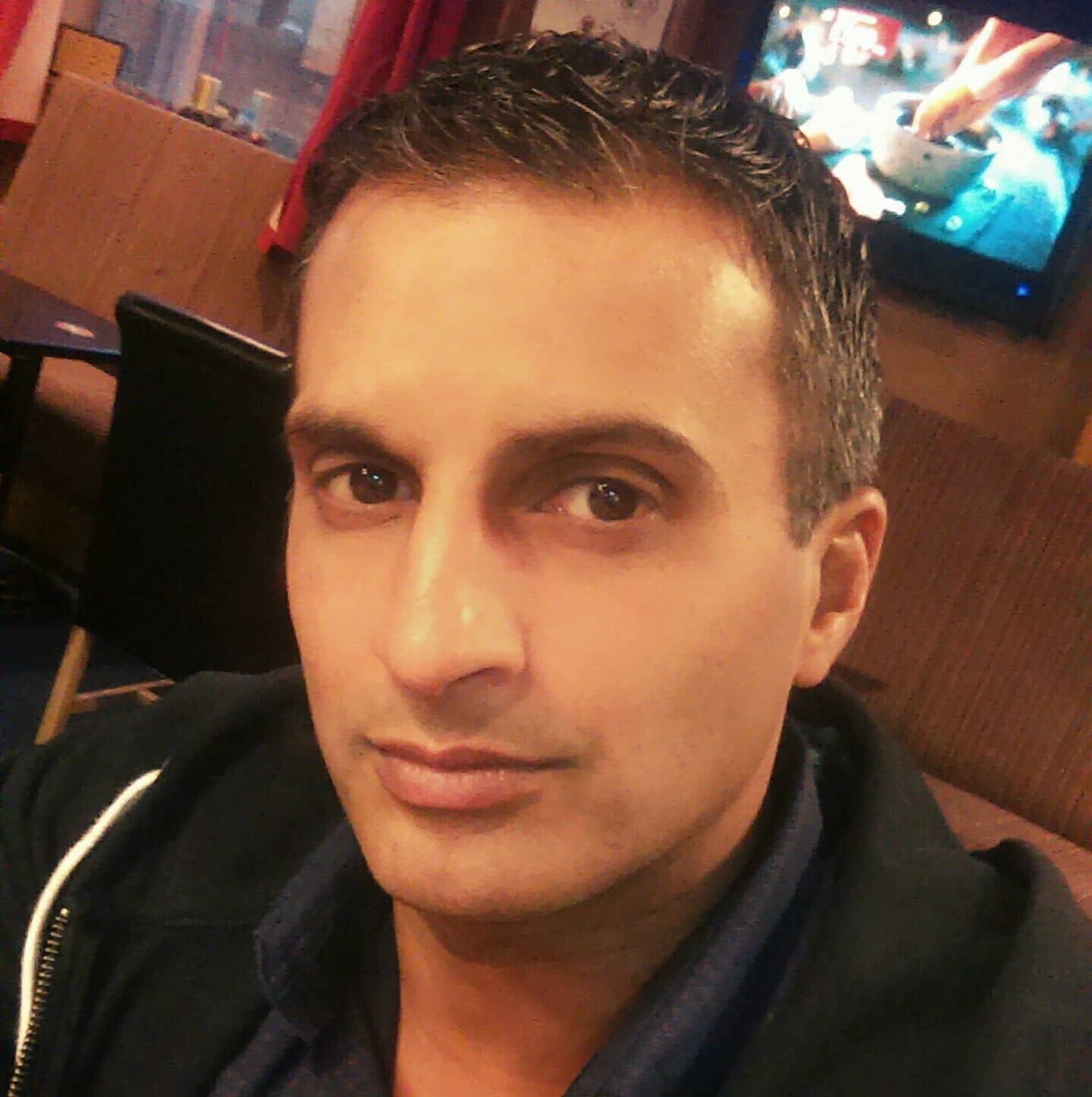 Hi, I'm Partha, the founder of My Bodyweight Exercises. I'm someone who's been passionate about exercise and nutrition for more years than I care to remember. I've studied, researched, and honed my skills for a number of decades now. So, I've created this website to hopefully share my knowledge with you. Whether your goal is to lose weight, burn fat, get fitter, or build muscle and strength, I've got you covered.