Welcome to my Warrior Zero Bodyweight Challenge review.
I first came across the Warrior Zero Bodyweight Challenge sometime early last year.
However, after spending about 5 minutes on the sales page I was somewhat put off so I clicked the back button on my browser, and then proceeded to completely forget about the program.
I didn't actually give the program a chance to be honest, it just seemed to be focused on people interested in military-style workouts, and those who are absorbed by armed forces, tactical, combat and survivalism knowledge (I now realise that there's actually a lot more to it).
Nevertheless, I kept seeing the name pop up every so often in discussions online, and I've actually heard some pretty good things about the program.
So, I decided to suck it up, return to the sales page once more, look at the program in more detail, and provide you with my Warrior Zero Bodyweight Challenge review.
Warrior Zero Bodyweight Challenge Review
Affiliate Disclosure: Some of the links below are affiliate links, meaning, at NO additional cost to you, I will earn a small commission if you click through and make a purchase.
Product: Warrior Zero Bodyweight Challenge
Price: $37
Website: thewarriorzeroproject.com
Type of Program: Bodyweight Training For Fat Loss, Endurance & Injury Prevention
Guarantee: 60-Day Full Money Back Guarantee
My Rating: 8 out of 10
What is the Warrior Zero Bodyweight Challenge?
In its simplest form the Warrior Zero Bodyweight Challenge program is aimed at improving strength, mobility, flexibility, burning fat, taking pressure off (or improving) your joints, and preventing injury.
This is the type of bodyweight training that is suited to what the creator likes to call, "Precision Fitness Operators".
This encompasses combat and tactical personnel, SWAT teams, armed forces, etc.
Obviously, the program is also aimed at your average Joe who would also like to achieve these kinds and strength and fitness levels.
Basically, if you want a strong, lean body, that is pretty much ready for anything the world can throw at you then the Warrior Zero Bodyweight Challenge can help you to achieve this.
It's what I like to call the "practical physique".
You know what I mean – you see a guy and he doesn't possess the muscularity of an Arnie or the Rock, but you know he's going to be strong, fast, mobile, flexible and powerful.
Much like you would expect a member of the armed forces to be.
The creator talks a lot about producing the strength and fitness of guys half your age, and how men over 40 can learn how to eliminate weaknesses and build combat ready conditioning.
So, initially you'd think the program is strictly aimed at guys over 40 looking to get into the best shape of their life.
However, the program also challenges what it feels are misconceptions around how most of us perform certain exercises, and how we are doing more harm than good to our body.
There is especially a focus on sore joints and injuries.
Therefore, in reality I believe the program is suitable for anyone young or old, typically those who have a history of injuries, and are basically looking to get into great "practical physique" shape.
So, it isn't about having showy muscles, but basically a body that can perform feats of power and strength whenever called upon.
CLICK HERE FOR ACCESS TO WARRIOR ZERO BODYWEIGHT CHALLENGE
Who's Behind the Warrior Zero Bodyweight Challenge Program?
The Warrior Zero Bodyweight Challenge Program was created by Helder Gomes.
He is a Service-Connected Disabled Veteran.
He lists his passions at the outdoors, combatives, and preparedness.
He spent his early teens earning the rank of Eagle Scout and later served his country as an active-duty United States Marine.
Helder suffered debilitating injuries while serving and was soon classified by the Marines as no longer "fit to serve".
He explains that initially his life went into a downward spiral, and due to his pain he had difficulty in standing up, dressing himself, and often woke up during the night in a cold sweat.
His main issue was a serious shoulder injury and the only advice that Doctors could offer him was to "Try not to lift your arm too high".
Eventually Helder decided he didn't just want to become another ex-serving Marine statistic, so he studied and researched forms of exercise that could potentially get him back to his former self.
And the exact same methods and techniques that Helder used to get himself from "fat ass to bad ass" (as he refers to it himself) is what you will learn from the Warrior Zero Bodyweight Challenge Program.
Helder has gone on to become a coach and teacher to military personnel and law enforcement officers around the world.
In fact, coaching and teaching his methods is what takes up the vast majority of his time nowadays.
GET ACCESS TO WARRIOR ZERO BODYWEIGHT CHALLENGE NOW
How Does Warrior Zero Bodyweight Challenge Work?
Helder calls his training system the Precision Fitness Operator System (PFO-Sys for short).
He likes to refer to his trainees as Precision Fitness Operators (PFOs) and says that his training methods are what will separate you from Average Fitness Joes (AFJs).
I think it was simply this type of language and style of talking that put me off the sales page when I first saw it last year.
Don't get me wrong, I know there are many people out there who love all the armed forces and military-style jargon, and see themselves as a soldier or marine in training.
There's absolutely nothing wrong with that, but it's just not me.
However, I'll always admit when I'm wrong – and if I had actually managed to get beyond all the military and combat language of the sales page I would have learned that Helder's guiding principles to exercise are something that I totally agree with.
The Warrior Zero Bodyweight Challenge Program is based around three "power" principles:
Principle 1
You will initially learn to reprogram the central nervous system (CNS) by sharpening what Helder calls the "neural drive".
The reason for this is that you can't actually separate your muscles from your nervous system. You could say that the nervous system is what controls the muscles.
In fact, your central nervous system controls what your muscles do and how they feel.
So, in reality your CNS will determine your overall strength, flexibility, and indeed your aches and pains.
Therefore, the first principle of Warrior Zero Bodyweight Challenge is literally to train your brain to fire up the signals to the CNS, and in turn to your muscle fibers.
This means that with each exercise you can engage more muscle fibers and improve overall muscle contraction.
The more muscle fibers you use and the better your muscle contraction, the greater the gains you can expect from exercise.
This may all sound a little "out there", but the principle is sound.
This type of central nervous system training is why an exercise like barbell squats can actually help to improve upper body strength (by recruiting more muscle fibers and really firing up your CNS).
This is also why stretching one limb can actually increase the flexibility of another limb.
Principle 2
The second principle talks about Precision Fitness Operators (PFOs) shoring up their structural leaks.
There's a lot of military-style and combat personnel type jargon around this principle, but in essence this about performing exercises in the most efficient way possible.
You will learn how to stabilize and coordinate your body, and smoothly move through movements and exercises so they are less taxing on your body.
What Helder is getting at here is a lot of "Average Fitness Joes" are training really hard, probably putting their joints under severe stress, but not always producing the results they had hoped for.
However, by following the second principle in the Warrior Zero Bodyweight Challenge Program you can perform exercises safely without troubling your joints, and therefore more efficiently and more powerfully.
Principle 3
The third principle is about performing exercises to technical failure instead of physical failure.
This blows the "no pain no gain" mantra out of the water. Forget about "pain being weakness leaving the body", this is about performing your exercises and training with perfect form and only stopping when your form begins to slide.
This makes a great deal of sense as Helder trains operatives in the field and the last thing he wants is for them to be unable to perform strength, fitness and power manoeuvres because of sore and aching joints and muscles.
Not being able to perform at their optimum levels could be the differences between life and death for military personnel and law enforcement officers.
Okay, for us mere mortals we won't have to worry about dying if we're aching, but still, we won't be able to perform physically to the best of our abilities.
The vast majority of us in the gym typically perform an exercise to muscle failure, e.g. your training partner who's spotting you on the bench press actually just performed 3 heavy upright rows rather than you cranking out those last few reps.
The third principle will introduce you to a less tiring way to increase your strength and the functional capacity of your muscles.
What's Inside The Warrior Zero Bodyweight Challenge Program?
The "Field" Manual
Don't worry the term "field" doesn't represent having to train outdoors in your local, muddy park (although that is obviously your choice).
No, this is once again just a play on combat and military-style words.
This is a PDF manual which contains the 13-week program you will follow in the Warrior Zero Bodyweight Challenge.
This is broken down into topics, such as:
The "Warrior Training Framework"
The Elite-8 Exercise Unit
Kinetic Chains Development
Single Rep Cycling
How To Scale Your Training
3 "PFO Mission" Challenges
You will learn the specific exercises and drills that are devised by military experts to be fit, even when they are under constant pressure.
The foundation movements used for conditioning by soldiers.
Athleticism, strength and efficiency that teaches your body to work as a whole rather than in isolation.
Plus, you will discover techniques used to get military personnel into peak conditioning with less stress on the body and with fewer repetitions.
As you get into the program you obviously want to ensure that your body is improving in all aspects of physical preparedness and this is exactly what the regular "challenges" are for.
Coaching Videos
These are video tutorials, but they're not solely based on just demonstrating the exercises.
You will learn about posture and alignment, ground reaction forces, and selective tension.
Basically, the videos will walk you through each exercise, but also show you the myriad of mistakes that people make when performing certain exercises.
By eliminating these mistakes you can make your overall training far more efficient.
To be honest, I found the videos to be extremely interesting, as it helps to have Helder explain the components to various exercises, and typically what you may have been doing wrong all along.
You'll find tutorials such as a guide to push ups depending on your shoulder type (who knew?), ab exercises that are totally safe for your spine, thus leading to faster and more efficient ab development.
You'll even learn about freeing up a tight back, and what Helder calls the "linchpin" joint, which with simple positioning can help you triple the power of every exercise you perform.
In truth, you could spend hours-and-hours going through these coaching videos, over-and-over again, and learn something new about the human body, exercise techniques, and recovery, each and every time.
Follow-Along Videos
This is where Helder, along with his student Frank, will go through the workouts in real-time.
Bonuses
You will also receive 3 additional bonuses alongside the Warrior Zero Bodyweight Challenge Program:
Warrior Zero Powered Breathing – learn the breathing techniques that will make your workouts more powerful, help you recover quicker, and give you instant shots of energy, as well as stress relief.
Warrior Zero Intestinal Fortitude – This is about developing situational awareness and "street smarts" that not only develops toughness, but also wisdom.
Warrior Zero Supportive Nutrition – Learn about eating clean, fuelling your workouts, reducing body inflammation, aiding recovery, and making the right food choices.
The Warrior Zero Bodyweight Challenge Program (and Bonuses) retails at $37.
It is sold via the merchant, Clickbank, which means it must adhere to their strict refund policy of a 60-day money back guarantee.
Therefore, you can purchase Warrior Zero Bodyweight Challenge, try the program out for 2 whole months, and if for any reason you're not satisfied, simply ask for your money back.
TRY WARRIOR ZERO BODYWEIGHT CHALLENGE RISK-FREE TODAY
What Did I Think of Warrior Zero Bodyweight Challenge?
Firstly, I have to say that all the tactical and combat-style language that Helder uses will appeal to literally millions of people.
I can't say I blame Helder for marketing his program in this way, after all he did serve his country as a US Marine, and has been injured during active service.
The guy pretty much deserves to do whatever he wishes.
However, it is something that put me off even looking at the program for nearly 20 months.
But that's just me.
I'm not into all this tactical fighting, combat, military-style, army training stuff, but as I say it will have huge appeal for millions of people.
With that said, once I actually looked at the program and broke it down, it's actually pretty awesome.
The methods, the techniques, the principles behind performing certain exercises and entire workouts is superb.
They make a huge amount of practical sense to me, and I can definitely see how you can produce a body to be proud of.
I will say that this entire program is aimed at giving you the strength, flexibility, speed, power and mobility to perform just about any physical task.
A prime example of this in the field would be a soldier running through enemy fire to pick up and carry wounded colleagues back to safety over-and-over again.
That takes one helluva lot of strength, speed and power, and not forgetting bravery.
Could you imagine a gym bro or meathead being able to achieve the same kind of physical feat?
Nope, me neither.
So, if you're someone who is more interested in building showy muscles, as opposed to a body at the peak of its physical powers, then this program isn't for you.
I will also say that I find Helder fascinating, and have actually done a lot more research on the guy. So, his coaching videos which form part of the program are a definite must-see. You will learn a LOT.
All-in-all (once I managed to get past the military/combat style of speaking) I found the Warrior Zero Bodyweight Challenge Program to be the real deal. I really like it.
The program only costs $37, and trust me there is a huge amount of material inside, plus you are covered by Clickbank's 60-day money back guarantee.
You really have nothing to lose.
I give the program a thumbs-up and highly recommend it.
Product Pros.
The program is suitable for young and old alike.
You do not need a gym or expensive equipment to follow the program.
It will have huge appeal to anybody who is interested in military-style training.
The program is also perfect for anyone who wants to burn fat, build strength, power, endurance, mobility, and flexibility.
You will learn how to stay injury-free and the program will help anyone who has a history of exercise-based injuries.
You will receive a PDF, coaching videos and follow-along videos.
There are 3 bonuses that come with the program, which will simply enhance the skills you learn inside the main program.
Warrior Zero Bodyweight Challenge retails for only $37, which is huge value for the amount of material you will receive.
You are covered by Clickbank's 60-day money back guarantee.
The program is brought to you by Service-Connected Disabled Veteran who has managed to turn his life around using the principles inside the program.
He also trains combat, military and law enforcement personnel around the world using the exact same techniques you will learn.
Product Cons.
The program is not suitable if you prefer using the gym or weights.
It isn't recommended for people looking to build "showy muscles", this is all about producing a body that can perform at peak physical levels.
If you're like me and not a fan of military and combat words and language it may be a little cumbersome to hear it over-and-over again.
Final Thoughts
Well, it's actually a shame that I've taken over 20 months to actually check out Warrior Zero Bodyweight Challenge, as there are indeed some great things to be found inside the program.
I know it's been around for longer than that, and after spending some time researching Helder Gomes, I can see this is a guy who really knows what it means to be in peak physical condition.
If you're someone who wants to burn fat, build strength, power, endurance, mobility and flexibility, plus be able to perform just about any physical feat thrown at you, then I highly recommend the Warrior Zero Bodyweight Challenge Program.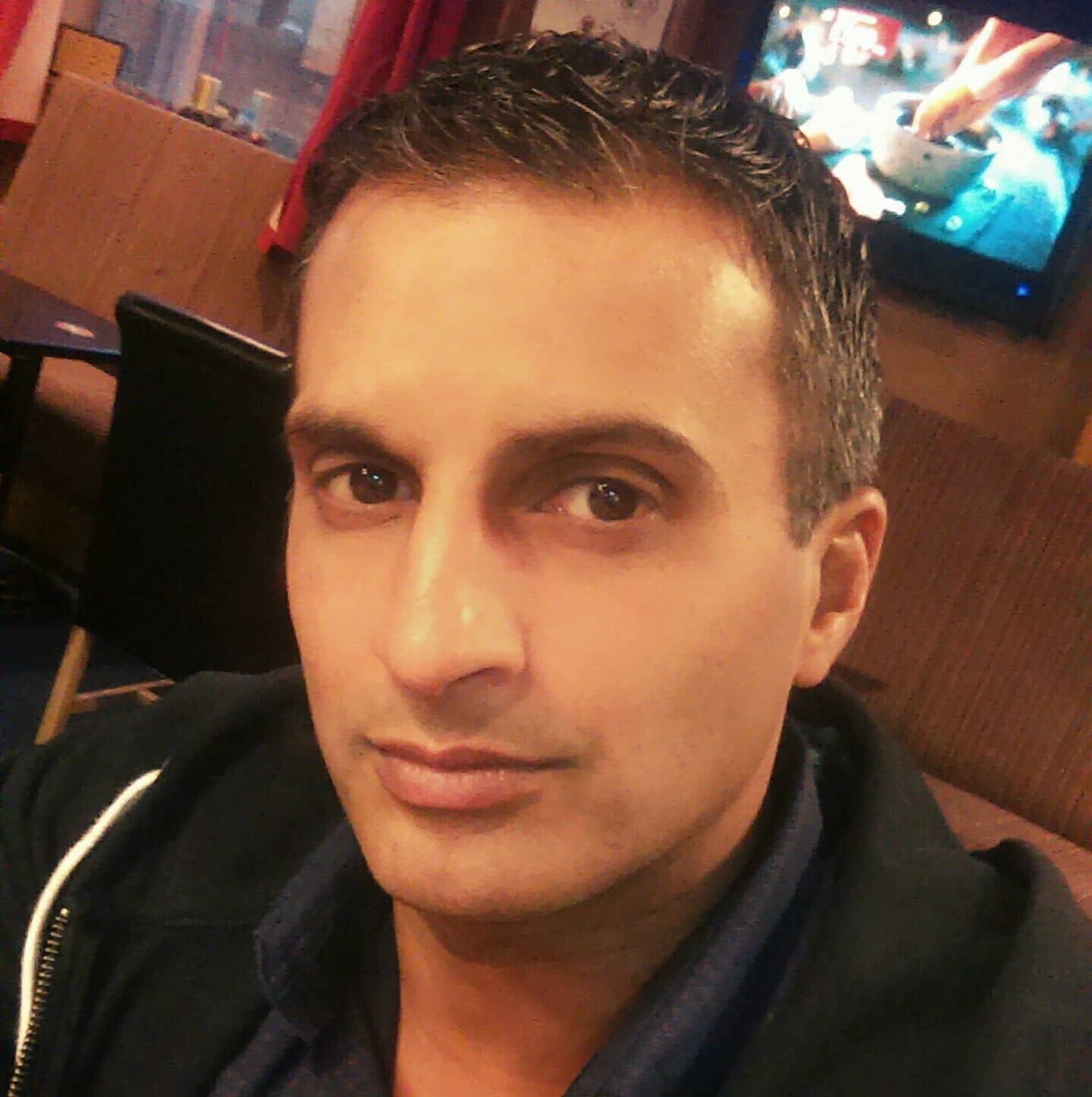 Hi, I'm Partha, the founder of My Bodyweight Exercises. I'm someone who's been passionate about exercise and nutrition for more years than I care to remember. I've studied, researched, and honed my skills for a number of decades now. So, I've created this website to hopefully share my knowledge with you. Whether your goal is to lose weight, burn fat, get fitter, or build muscle and strength, I've got you covered.