Last updated on September 19th, 2022 at 04:13 pm
I've just discovered that, "What Are The 5 Basic Exercises?" is an extremely popular question that is asked online.
You can find people asking this question through various search engines, such as Google, and on the many Question and Answer websites.
This tells me one thing – that a lot of you are extremely knowledgeable when it comes to the workings of the human body.
Now we all know that there are literally thousands of exercises out there, and even someone with very little knowledge of health and fitness could still name at least 20 different exercises.
However, irrespective of your body composition goals, whether you want to lose weight, burn fat, or build muscle and strength, you only really need 5 basic exercises.
Actually, that's not completely correct, let's call them the 5 basic human body foundational movements, as you can incorporate hundreds of variations of each exercise.
With that said, the basic 5 movements will suffice.
Plus, I've got a fantastic bonus exercise for you as well.
What Are The 5 Basic Exercises?
The 5 basic exercises are actually the five basic human movement patterns. They are Squat, Hip-Hinge, Push, Pull, Lunge. Choosing one exercise variation from each movement pattern can provide an exceptional full-body workout. Plus, any workout using the 5 exercises can be further enhanced with the addition of loaded carries.
1. Squat
When most people hear the term "squat" they will immediately think of either the bodyweight squat or the barbell back squat.
Both wonderful exercises, but there are still lots of other ways to squat.
The barbell back squat is often heralded as one of the greatest exercises ever, but in truth it's not for everyone.
Personally, the type of squat that is best for you will depend on your body type, level of skill, and your history with injuries.
So, while the barbell back squat may indeed be one of the "greatest exercises ever", there may be another variation more suited to you.
In fact, one of the most respected (and outspoken) personal trainers in history, Vince Gironda aka The Iron Guru, one said, "Barbell back squats spread your hips and give you a fat ass".
He was not a fan.
With that said, I've mentioned before that when Vince first met Arnold Schwarzenegger (before he was famous), he looked Arnie up and down and told him, "You look like a fat f*** to me".
So, Vince certainly had many controversial opinions.
RELATED====>Vince Gironda Legend and Myth
Anyway, back to the point – squats.
As I say, the squat is one the foundational human movement patterns and definitely one of the basic exercises we should all be performing.
Squat Variations
2. Hip Hinge
The hip hinge is probably most well-known as touching your toes for the bodyweight exercise variety, and the deadlift when it comes to weights.
I have to say that the deadlift is one of the most massacred exercises I typically see, and this is especially true of us guys.
I see far too many people overload the bar with more weight than they can manage, and the idea of "good form" goes straight out the window.
Admittedly, the deadlift should be the heaviest weighted exercise that you will perform with a barbell, but technique is more important than the weight.
CHECK THIS OUT====>4 Tips If You Are Scared of Deadlifts
We use the hip hinge in our everyday lives, typically when we pick items up off the floor.
However, when it comes to exercise there are certain factors that you need to take into consideration.
For me, the best way to practice the hip hinge movement is as follows:
Stand about 12 inches in front of a wall (with your back facing the wall).
Your feet should be approximately shoulder-width apart.
Place both hands on your upper thighs.
Bend at the hips and push your butt back until it touches the wall.
Your hands will automatically slide down your legs until they end up somewhere near your knees.
The whole focal point of this movement is to bend at the hips.
Throughout the movement your shins should remain perpendicular to the floor, you bend over by pushing the hips (and butt) backwards, and ensure that your spine stays perfectly aligned.
The main issue I have with people who put too much weight on the bar when performing the deadlift is that their back is rounded throughout the entire movement.
Basically, they're just asking for an injury to happen.
The Hip Hinge
3. Push
The push exercise variation is probably made most famous by push ups as a bodyweight move and the bench press when using weights.
However, there this is only one plane of movement when it comes to push exercises.
You should be incorporating push exercises with your upper body being both horizontal and vertical.
So, the push up or the bench press will see your upper body maintain a horizontal position.
Probably the most well-known vertical upper body push movement will be the overhead press.
With the overhead press you will generally either be standing up or sitting on a bench and pushing a weight overhead.
In terms of upper body exercises we actually tend to overdo the push movement.
In reality, the next foundation movement I'm going to discuss, the pull, should actually be performed twice as much as the push.
However, I think there's a number of reasons why we don't do this.
Why We Push More Than We Pull
It's probably easier to push than it is to pull – look at the 2 most basic bodyweight exercises using these movements, namely the push up and the pull up.
I can guarantee that most people can perform 2-3 times as many push ups as they can pull ups.
I would also say that as many push exercises focus on the chest and shoulders, these are the "showy" muscles, or the one's that we can actually see with our own eyes (with or without a mirror).
So, as we can't see our backs we often focus on our fronts more.
Just to blow the theory (of more push than pull) completely out the water, working the triceps involves using a push movement, and working the biceps involves a pull movement.
And even though the triceps are actually twice the size of the biceps, most people concentrate on bicep exercises when they want bigger or more muscular arms.
Quick Tip: If you want bigger or more muscular arms, work the triceps more.
A Science-Based Push Workout
4. Pull
I've already introduced the pull movement above.
The most famous bodyweight and weighted pull movements are the pull up/chin up and bent-over row respectively.
Once again I'll reiterate that I believe it is more important to exercise the pull movement than the push.
Just because we can't see the muscles of the back doesn't mean they should be avoided.
In fact, strong back muscles play an important role in the human body.
The back actually connects the neck, shoulders, chest, hips, and butt.
Strong back muscles also help to improve posture.
Many niggles or injuries that we typically suffer in our everyday lives (whether you exercise or not) is due to having poor posture.
So, training the pull movement is more of an obligation than a luxury as far as I'm concerned.
Once again, just as with push movements, the pull movement should be trained when the upper body is both horizontal and vertical.
In terms of bodyweight exercises, this will encompass pull ups (vertical) and inverted rows (horizontal).
When hitting the weights, lat pulldowns (vertical) and bent-over rows (horizontal).
It's also interesting to note that many pull exercises, especially those performed with weights, will also incorporate the hip hinge movement.
A prime example of this being the bent-over row.
In fact, most people when performing a pull-based workout will integrate various deadlift variations.
Pull Workout
5. Lunge
The lunge can be performed with just your own bodyweight or a variety of weighted apparatus.
I think the lunge as a single-leg movement pattern is extremely important for all of us.
If you think about it, even walking is a type of single leg movement, as all of our weight transfers from leg-to-leg as we propel ourselves forward.
I also believe that incorporating single-leg exercises into a workout is essential, as it helps to improve our quality of movement and is fantastic for increasing overall strength in the lower body.
An exercise I love to perform, and of which I have spoken about many times before, is the walking lunge.
I'll typically do this for hundreds of reps and over long distances.
I think that the lunge movement pattern is fantastic for increasing our overall mobility and flexibility, and is therefore something that we should all be concentrating on.
Lunge Variations
BONUS: Loaded Carries
Yet another type of exercise that I have spoken about many times before.
I just think loaded carries are absolutely fantastic and will help anyone achieve whatever goals they have for their body.
A loaded carry is basically picking up something heavy and walking with it.
Plus, it's a basic movement that we all use all the time.
Surely, I can't be the only man who tries to carry every single shopping bag from the car into the house in one trip?
Whereas, the ladies are far more sensible about this.
However, loaded carries literally have it all.
You can expect to burn fat, get stronger, and build lean muscle by performing just about any type of loaded carry.
Probably the most famous of all the loaded carries is the farmer's walk.
I'm sure we've all seen the strongman competitions, such as the World's Strongest Man, where the competitors carry a ridiculous amount of weight in each hand over a short distance.
With that said, just carrying a weight in any way, over a distance, can be considered a loaded carry.
If you want to practice loaded carries at home, simply pick up your child, your pet (goldfish not included), your partner if you're feeling brave, or anyone for that matter (make sure you ask permission first), and then just walk around.
Loaded Carry Variations
The 5 Basic Exercises Turned Into Workouts
Okay, hopefully the videos here have given you a wealth of information about the 5 basic human movement patterns and how to use them.
However, I'd also like to provide you with a couple of fantastic workouts that will use just 5 exercises (okay 6, because I want to throw a loaded carry in at the end).
Bodyweight
Squat
Push Up
Pull Up or Inverted Row
Walking Lunges
Let's say you're performing this workout at home and have no access to any type of equipment, e.g. a pull up bar.
Then there are alternatives.
You can lie on the floor underneath a table, hold onto the table-top, and then pull yourself up in inverted row fashion.
As for your loaded carry – grab a suitcase, fill it with stuff, and then walk around with the suitcase as you please.
You can actually perform the exercise known as the "suitcase carry" by walking a distance with the case in one hand, and then swapping over to the other hand.
You may want to hold onto the suitcase in a bear hug and walk around, or perhaps even hoist it overhead and go for a walk.
An ideal workout for the garden.
Weighted
Barbell Back Squat
Deadlift
Overhead Press
Bent-Over Row
Reverse Lunges
Farmer's Walk
With all that was said earlier about the barbell back squat, I still think it's a fantastic exercise, so I've included it here (but there are many variations as you now know).
I've chosen the overhead press over the bench press.
This won't make me very popular.
I just think it's a better exercise, and if we go back over a century to the original strongmen, they were forever hoisting large objects over their heads, and had probably never set eyes on a bench.
Additionally, there are obviously many, many lunge variations you could perform, I just happen to be a fan of the reverse lunge.
For me, I find that I seem to work the quads and glutes far better with this variation.
And you can end off the workout with the standard farmer's walk.
Final Thoughts
So, there you have it, what I consider the 5 basic exercises.
Or more accurately, the 5 basic human movement patterns.
If you want a great workout, you need nothing more than to concentrate on these five basic movements.
Oh yes, and don't forget to finish off by carrying something heavy around.
I briefly mentioned him earlier, but I honestly think that Vince Gironda was someone who knew absolutely everything there is to know about exercise.
Okay, he mainly trained professional bodybuilders, so many of his workouts were focused on building strength and muscle.
However, whenever he spoke about exercise or nutrition, his pearls of wisdom were just pure gold.
It doesn't matter whether you're just starting out with exercise, or a seasoned professional.
It makes no difference whether you're male, female, young, old, fit, or out of shape, Vince had something for everyone.
Most of what Vince knew and said was actually published in a wonderful book following his death.
So, if exercise or getting into great shape is your thing then please take a moment to check out my review of Vince Gironda Legend and Myth.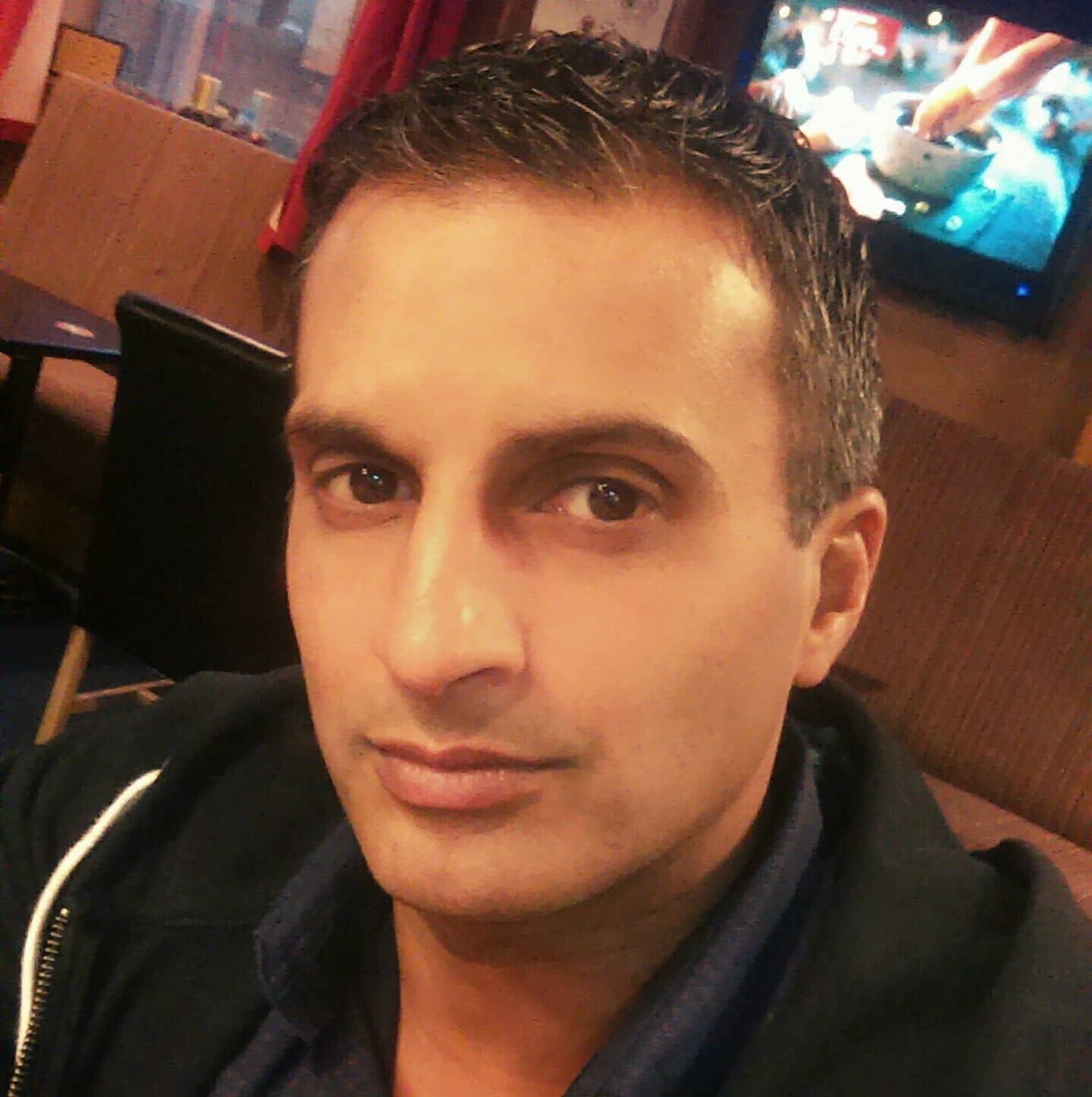 Hi, I'm Partha, owner and founder of My Bodyweight Exercises. I am a Level 3 Personal Trainer and Certified Strength & Conditioning Specialist through the Register of Exercise Professionals, United Kingdom. I have been a regular gym-goer since 2000 and coaching clients since 2012. My aim is to help you achieve your body composition goals.