Have you ever wondered, "Who Has the Biggest Biceps in the World?"
Let's face facts, we have become pretty much obsessed with biceps and bicep size over the years.
I mean nothing portrays an image of strength, muscle, and power more than a set of bulging biceps.
Plus, we have typically become used to seeing strongmen and bodybuilders with gargantuan guns.
However, this begs the question as to who has the biggest biceps in the world.
Allow me to reveal all.
Who Has the Biggest Biceps in the World?
The original Guinness World Record holder for the biggest biceps in the world was Moustafa Ismail. Moustafa was crowned as having the biggest biceps on the planet during the 2013 Guinness World Record event. His biceps measured 31 inches in circumference, and Moustafa has been dubbed the "Real Life Popeye". Moustafa has previously claimed that he is a completely natural bodybuilder. However, the lack of proportion of his arms compared to the rest of his body points to potential Synthol abuse.
1. The Original Guinness World Record Holder
Moustafa Ismail was the Guinness World Record holder for the biggest biceps in the world.
Guinness no longer recognizes the "Biggest Biceps in the World" (more on this in a moment).
He has a staggering circumference of 31 inches around his arms.
In effect, Moustafa's arms are the same measurement as an average man's waist.
Moustafa was crowned the world record holder during the 2013 edition of the Guinness World Records.
He has often claimed that he is a completely natural bodybuilder.
However, the very fact that his arms are so disproportionate to the rest of his body points to potential abuse of Synthol.
Moustafa, originally from Egypt, often received compliments about the size of his arms during his younger days.
This spurred him on to move his entire family to America.
Moustafa's aim was to specifically focus on growing his biceps as much as possible with the added advantage of better gym equipment in the US.
Moustafa credits his massive arms to his twice a day training sessions and his protein-packed nutrition.
Unfortunately, Guinness World Records no longer accept claims for the biggest biceps in the world due to their concerns that competitors are using body-enhancing substances.
Moustafa Ismail
2. Honourable Biggest Biceps Mention
Dave Crossland set a new world record in 2016 for the biggest biceps in the UK at 25 inches.
However, Dave is the first "biceps competitor" who has not specifically injected his biceps to induce growth (it has still never been proven that Moustafa Ismail did inject).
Dave, a man mountain, credits his biceps to heavy training 6 days a week and a 10,000-calorie per day diet.
Dave has to eat protein-packed meals every 90 minutes simply to maintain his physique.
There are bodybuilders and competitors who have had bigger biceps than Dave, but they have openly admitted to injecting a variety of substances into their biceps.
In fact, regardless of the size of the following competitor's biceps, they all look deformed and unnatural.
Brazilian, Romario Dos Santos Alves, had 30-inch biceps, but he started injecting alcohol, oil, and painkillers into his arms.
Romario almost had to have an amputation due to his many years of Synthol abuse.
Another Brazilian, Arlindo De Souza, was famed for his 29-inch biceps, but yet again admitted to regularly injecting hormones, steroids, and horse vitamins.
There is also the well-known Gregg Valentino famed for his 28-inch biceps.
Gregg had been training since the age of 13, but he made no secret of the fact that he regularly injected Synthol oil into his biceps.
Much like the others here, Gregg's arms looked ridiculous and eventually his left bicep exploded.
RELATED====>Is it Normal to Have One Bicep Bigger Than the Other?
3. Famous Bodybuilder & Strongman Biceps
There have definitely been some extremely impressive bodybuilder physiques over the years.
And many of these professional bodybuilders produced some of the greatest guns we've ever seen.
I mean we've all been impressed by Arnold Schwarzenegger's arms since we first clapped eyes on them.
RELATED====>Meet The Legendary Trainer Who Called Arnie a "Fat "F**k"
However, it just so happens that there were other bodybuilders known for having more impressive biceps than Arnie.
Sergio Olivia, the Cuban bodybuilder, won three consecutive Mr. Olympia titles.
Sergio known as "The Myth" had biceps that measured 20.5 inches in circumference.
Mr. Olympia himself, Ronnie Coleman, was certainly no slouch in the biceps department.
Ronnie won a total of 8 Mr. Olympia titles, which was no doubt aided by his massive 22-inch biceps.
And of course, who can forget the Hulk himself, Lou Ferrigno?
Lou was an absolute legend in bodybuilding circles, and was equally well-known for his portrayal of the green hulking, muscular, humanoid.
Lou sported a set of 22.5-inch guns.
Finally, we have strongman and powerlifter, Manfred Hoebrel.
Manfred was known as having the largest arms in the world throughout most of the 1990s.
His 26-inch pythons dwarfed anything the world had seen before.
Funnily enough, Manfred was born in exactly the same town as bodybuilding legend, Arnold Schwarzenegger.
It was during the 1994 Arnold Schwarzenegger Classic that Manfred's upper arms were officially measured.
Following a few reps of 150lb dumbbell curls, Manfred had managed to pump up his arms from 25.75 inches to 26 inches.
Just a few months later Manfred was involved in a near-fatal car crash.
Manfred eventually retired from bodybuilding in 1997 after a severe biceps injury.
He was actually involved in a second near-fatal collision in 2002.
Manfred, had a head-on collision with a truck while riding his motorcycle at 80 miles per hour.
After this accident Manfred stopped weight training altogether citing the fact that he was "lucky to be alive".
The Man With The Biggest Arms of the 1990s
Final Thoughts
So, as you can see, the "Biggest Biceps in the World" was awarded to Moustafa Ismail for his 31-inch guns.
However, Guinness World Records no longer recognizes this feat, as the majority of competitors appeared to be abusing substances in order to get their biceps to grow.
In fact, many of these competitors had biceps that were disproportionate to the rest of their body.
Plus, most of them looked completely unnatural and somewhat deformed.
In more recent times, Dave Crossland has been awarded the biggest biceps in the UK, and this was achieved without him injecting any substances into his arms.
With that being said, Dave has spoken of taking steroids for the early part of his Strongman career.
The vast majority of old-school bodybuilders typically had an arm circumference of around 20-22 inches.
Check Out My Review of the "Blast Your Biceps" Workout Program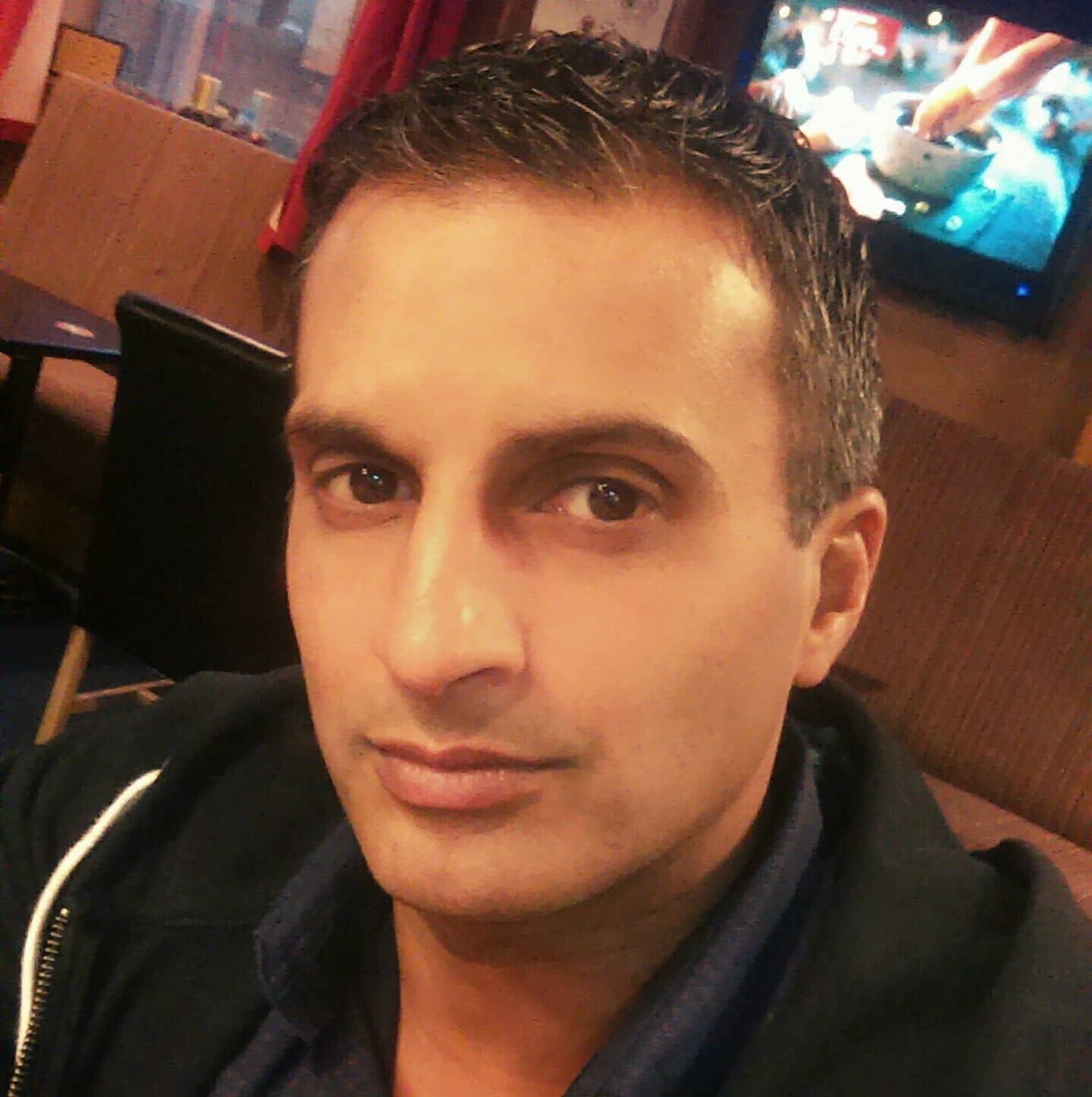 Hi, I'm Partha, owner and founder of My Bodyweight Exercises. I am a Level 3 Personal Trainer and Certified Strength & Conditioning Specialist through the Register of Exercise Professionals, United Kingdom. I have been a regular gym-goer since 2000 and coaching clients since 2012. My aim is to help you achieve your body composition goals.