Last updated on January 9th, 2023 at 05:37 pm
I have to be honest and say that there are few better exercises that have transformed my physique as well as burpees have.
In fact, I have even grown to love performing burpees (I know, weirdo! LOL)
However, still to this day, after many years of performing them, I still find burpees extremely tough.
So, why is such a simple looking exercise so hard?
Burpees work the upper body, lower body, and core. Plus, they are 4 exercises-in-one, squat, push up, plank, and jump. So, you are essentially hitting every major muscle group in the body. Additionally, burpees are usually performed for reps and at pace. This also means that you will be working your cardiovascular system, conditioning, and muscular endurance.
There's So Much Going On With Burpees
If you've ever watched someone else performing burpees, especially if they're "good" at them, it all looks fairly simple.
Plus, the fact that you don't need any equipment and can perform burpees just about anywhere, they really don't seem as though they're going to be that much of a hassle.
Then, you get to it, perform a few reps of burpees yourself, and all hell breaks loose.
Your heart starts racing, you can hardly catch your breath, and you can feel just about every muscle in your body starts burning.
Well, burpees may indeed look simple, but they're definitely not easy.
Firstly, you're essentially performing 4 exercises at once – squat, push up, plank, and jump.
That said, some people perform push ups during burpees, whereas others don't.
In fact, during the Navy Seal burpee variation you are required to perform 3 push ups per one burpee rep.
Then again, there are those who jump, and others who don't.
Regardless of how you choose to perform burpees, once you're a few reps in you know about it.
There's no doubt, they are tough.
There are various reasons for this, but initially it comes down to the fact that your working a huge number of muscles in the body at the same time.
As you can see, I've included the heart as a muscle, as it is a muscular organ, but I'm guessing this is where most of us feel burpees.
Sure, you're working a huge number of major muscle groups, but you are also really stretching your cardiovascular system.
In fact, there are few exercise which come close in terms of conditioning and muscular endurance.
And I can confirm, even after many years of regularly doing burpees, they still carry that knockout punch.
Where Did Burpees Come From?
Exercise psychologist, Royal H. Burpee was the inventor of the burpee.
While studying for his PhD at Columbia University during the late 1930s he came up with the full-body movement.
Burpee also happened to be a bodybuilder and an avid camper.
He worked at the YMCA in New York and was looking for an efficient method to determine someone's physical fitness.
The original test required someone to perform the move 4 times in total.
Test participants would then be given a score, "not good", "good", or "excellent" based on a number of factors.
These included:
Their pulse rate
How quickly the test was performed
The ability to actually perform the exercise
A participant's breathlessness after the test
How The Burpee Should Be Performed
I'm not entirely sure that the man himself, Royal Burpee, would be overly impressed by the modern-day burpee exercise.
Firstly, he never viewed the move to be an actual exercise that people regularly perform.
So, there's no way he would expect someone to complete 10, 50, 100, or even more burpees in a workout.
And the "original" burpee was a 3-movement sequence.
It required nothing more than a squat, plank, and stand up.
There was no jump involved, and there was definitely no push up either.
The Original Burpee "Test"
Royal Burpee's original format simply required a test subject to:
Bend at the knees and place their hands on the floor.
Kick their legs out behind them and hold that position.
Bring the legs back in.
Stand up.
The problem with the burpee exercise nowadays is that many people simply don't have the core strength or mobility to perform the modern version.
Going back to the original burpee there were three extremely important factors that formed part of the test.
A person should perform a "deep knee bend", so basically a deep squat.
This means that you should not be leaning forward (as many of us do), as this would be considered "resting".
Additionally, for the "kick the legs out behind you" stage, the reason for holding this position is that the legs should be fully extended and the back should remain completely straight.
And finally, the person performing the test to transition from "plank" to "stand up" in one fluid movement.
Plus, the original burpee was still performed at speed.
A Modern Twist on the Burpee
So, realistically the burpee would involve dropping into a perfect deep squat and placing your hands between your feet.
Your back should remain in the exact position it would with a "normal" squat.
When you kick your legs out you will need to hold the perfect plank (or the starting phase of a push up).
When you bring your legs back in, your feet should end up outside your hands.
And then finally, stand up.
Over the years, the burpee has incorporated many additions.
These include a push up at the midway phase, plus a jump (and occasionally a clap) at the end.
Okay, we've made the exercise harder, as well as more strength and conditioning focused.
However, I'm sure Royal Burpee would be turning in his grave.
How to Get Better at Burpees
Personally, I like the modern burpee and I do perform it as a standalone exercise, or as part of a circuit.
All of my burpees contain a push up and a jump.
However, I try to remain wary of form, but I'll openly admit this can suffer when I am performing a lot of burpees.
That being said, I definitely aim for the perfect squat and perfect plank alignment with every single rep.
There are a number of ways I believe you can get better at burpees.
Split the Exercise Up
The modern-day burpee is basically made up of four different exercises (this should provide a further explanation as to why burpees are so hard).
These are:
My initial recommendation would be to get good at performing each of these exercises as a separate entity.
And yes, there is such a thing as jumping exercises.
By doing so you will dramatically improve your core strength and overall mobility, thus making the burpee easier to perform.
To be honest, the above 4 exercises would make a perfect conditioning circuit or bodyweight cardio workout.
Plus, as you get better at each exercise, rest-assured that you will also get better at burpees.
Plank-to-Squat-to-Plank
I would also recommend practicing jumping from the plank to the squat and back to the plank again.
And then repeating this sequence as an exercise on its own.
This in itself is a fantastic exercise.
And over time it will help to strengthen your core, as well as improving your mobility.
A win-win you could say.
Slow it Down
Admittedly, our first thought about burpees is that they should be performed at speed.
And while this is true, you can actually perfect the movement, and improve your ability to perform burpees, by simply slowing down.
I see nothing wrong with taking a good 10 seconds (if required) to perform one burpee.
I can guarantee that the process of getting down to the floor and back up again will increase your heart rate, irrespective of how slowly you perform the exercise.
Obviously, as you find slow burpees becoming easier then speed the movement up.
That being said, why not try performing slow burpees for a high number of reps, i.e. 50-100 or for a set amount of time 10-15 minutes.
And see how you feel after that.
I can guarantee that the actual move may seem a lot easier, but you will have definitely got a decent short and intense workout in.
Key Learning Points
Burpees are a full-body exercise that hit most of the major muscle groups in the body.
You are essentially perform a squat, push up, plank, and jump with every repetition.
Burpees are also very taxing on the cardiovascular system.
The burpees was invented by Royal H. Burpee, but was never intended as an exercise, but rather a test of physical fitness.
You can make burpees easier by splitting the exercise up (into the 4 different exercises) or slowing down and eventually working your way up to full pace.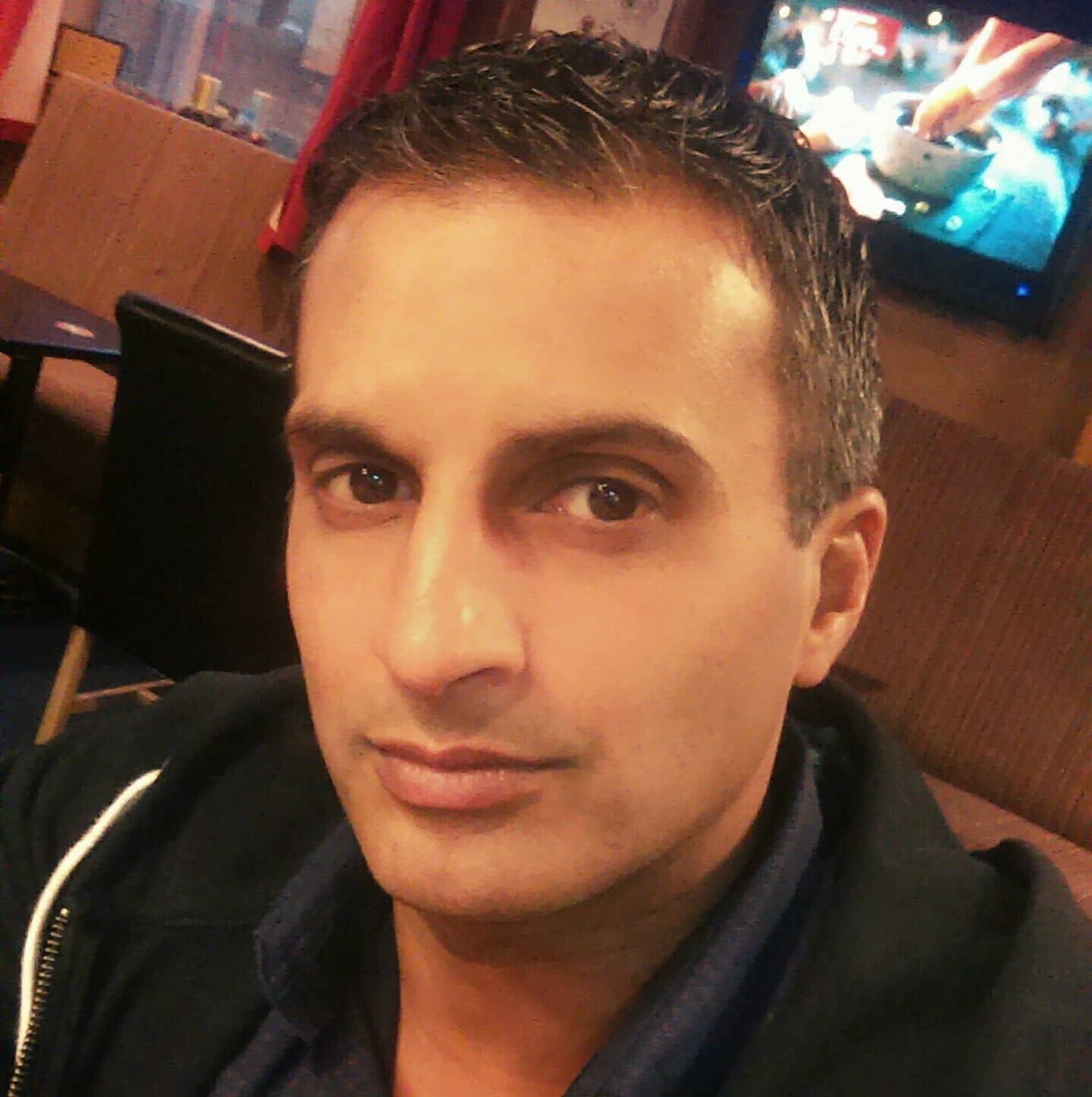 Hi, I'm Partha, the founder of My Bodyweight Exercises. I'm someone who's been passionate about exercise and nutrition for more years than I care to remember. I've studied, researched, and honed my skills for a number of decades now. So, I've created this website to hopefully share my knowledge with you. Whether your goal is to lose weight, burn fat, get fitter, or build muscle and strength, I've got you covered.