Last updated on October 29th, 2022 at 01:45 pm
I'm going to be honest and say I initially found it hard to believe that someone would be able to do more pull ups than push ups.

I mean, for most of us we can crank out push ups without much thought and yet really struggle with pull ups.
However, it appears that there are indeed many of you out there who are significantly better at pull ups.
So, I had to investigate this phenomenon closer, and I'll reveal my findings below.
Here's Why You Can Do More Pull Ups Than Push Ups
The most obvious reason that you're able to do more pull ups than push ups is that your "pull" muscles are better "developed" than your "push muscle". Additionally, your form for one or both exercises could be poor, hence the discrepancy, e.g. you are kipping and not fully extending with pull ups, while flaring your elbows and allowing your hips to sag during push ups.
Your "Pull" Muscles Are Better Developed Than Your Push Muscles
Okay, as I've alluded to, it is extremely uncommon to be able to do more pull ups than push ups.
That being said, I have come to the realisation that this is in fact the case for many of you.
Now, the most obvious reason for this is simply that you are stronger at "pulling" than you are "pushing".
In effect, your pulling muscles, i.e. upper back, lats, and biceps, are relatively stronger than your pushing muscles, i.e chest, shoulders, and triceps.
Firstly, of all the muscle groups mentioned here, the lats are definitely the largest.
So, in reality, you should be able to produce more force with your lats.
However, just because a muscle is larger and capable of producing more force doesn't automatically mean you should be lifting more weight.
This is evidenced by the fact that on average most people will bench press 12-21% more than they can barbell row.
Although, there are other forces at play here, such as your body being supported during bench press, less stability during rows, etc.
Therefore, even with weighted exercises you will generally be able to "horizontal push" more than you can " horizontal pull" in terms of upper body strength.
But, once more, this isn't the case for everyone.
Anyway, the fact that you can perform more pull ups, as I say, comes down to you having better developed pull muscles than push muscles.
And there are two main reasons for this.
You Train "Pull" More Often
Pure and simple, you train your pull muscles more often than your push muscles.
So, in effect, you perform pull ups much more often than you perform push ups.
It stands to reason that the more often we do something, the more efficient we become at doing it.
Therefore, even though pull ups are generally viewed as the harder exercise, if you're performing them more often, you'll get better-and-better at doing them.
There can of course be various reasons for this.
It could simply be that you prefer to do pull ups.
Then again, perhaps push ups cause you discomfort, especially in the shoulder, elbow, or wrist joints.
So, you end up ignoring push ups, and only perform them infrequently.
Sports Specific Training
Something else to consider is the other activities you do outside of pull ups and push ups.
This is especially true if the "activities" you do are strength-bearing.
A prime example of this is that you are an avid rock climber.
In this case your upper back, lats, forearms, biceps, fingers, and mainly your grip, would be extremely strong and well-trained.
All these factors would make pull ups far easier for you.
So, it could be a case that you don't often perform much exercise outside of rock climbing, which means the muscles mentioned above will be far stronger than the rest of your body.
There could of course be other activities that have a bearing on this difference in pull and push strength.
Your aim is to figure out if there is something that you do regularly which strengthens your pull muscles, while leaving out your push muscles.
And perhaps, your push muscles are becoming weaker over time.
Your Form For One Exercise or Both is Poor
I will always say that if you're really struggling with an exercise, or if you're finding an exercise exceptionally easy, then you must look at your form.
Yes, as I've said, I understand that some of you are much better at pull ups.
However, I think most people would view this as an anomaly.
And this is especially true if you're NOT training your pull muscles more often than your push muscles.
For me, it could well be a case that you're performing pull ups extremely poorly, or that you are making push ups harder and pull ups easier.
Firstly, are you fully-extending on pull ups?
Because if you're performing half-reps of pull ups, but a full range of motion of push ups, this will explain everything.
Furthermore, are you kipping, using body English, or "cheating" in some other way when you do pull ups?
Basically, you should be lowering yourself into a full dead-hang and then ensuring that your chin is above the bar at the top of the movement.
In fact, I will even go as far to say that you should be getting your chest as close as possible to the pull up bar, and even touch it.
If you're not conforming to this type of form then you really can't say that you're "doing more pull ups than push ups".
Conversely, you could be performing push ups incorrectly, which is either making them harder or uncomfortable.
A common mistake with push ups is allowing your midsection to droop towards the floor.
This in itself makes it much harder to push yourself back up, and you end up using much more shoulder and tricep strength here.
Additionally, you'll want to keep your elbows tucked close to your sides during push ups.
If you allow your elbows to flare out, this places far more stress on the shoulders and elbows, thus making push ups fairly uncomfortable.
So, it could be time for you to sort your form out.
Push Up Form
Pull Up Form
You Have Upper Body Strength But Lack Muscular Endurance
I was actually loathed to write about this, as I don't completely agree with this principle.
However, there could be something to it.
Basically, even though both pull ups and push ups can be considered strength exercises, I would say that push ups are far more geared towards muscular endurance.
But, the reason I say that I was loathed to mention this is that if you're doing more pull ups anyway, you're probably not getting into the realms of muscular endurance with push ups.
This generally comes down to the number of reps you're performing.
So, as an example, if you perform 15 reps or above of push ups, then you are training more for muscular endurance than strength.
However, the same can be said for any exercise.
Therefore, if you're able to do 17 pull ups, this would be considered muscular endurance training.
And if you can only perform 6 push ups this would be in the realms of strength and hypertrophy training.
And this is why I didn't initially want to mention this potential reason.
That being said, it's actually quite common for people to be strong, but to also lack muscular endurance and conditioning.
Even though we'd like these to go hand-in-hand, this isn't always the case.
So, the crux being that you will need to work more on your push ups strength and endurance, while also working on your overall conditioning levels.
Your Anatomy is More Suited to Pull Ups
The final factor to consider is your body as a whole.
What I mean by this is that not everyone will have the same physical capabilities.
And often the way we are built can make us better or worse at certain exercises.
As an example, a heavier person may find pull ups very difficult, but can still manage to do a good number of push ups.
However, in terms of being able to do more pull ups there are a few anatomical signs to look out for.
As I've mentioned, the lighter you are, the easier you should find pull ups.
I would also say that you will typically find both exercises easier if you are shorter, especially if you have short arms too.
This obviously means that you have less range of motion to go through.
That being said, being shorter is definitely more advantageous for pull ups than it is for push ups.
You must remember that on average you are pushing around 64% of your body weight during push ups.
Whereas, pull ups require you to "lift" 100% of your body weight.
So, the shorter range of motion definitely works more in favour of pull ups.
However, the main aspect is your frame or bone structure.
As an example, those with thinner frames, especially if you have smaller wrists, will find pull ups easier.
But, having smaller wrists will also make push ups a little less stable, thus making them harder to perform.
The only other factors when it comes to your anatomy is obviously the size of your muscles.
I have covered this by talking about having more developed pull muscles than push.
But, your secondary muscles, e.g. biceps, definitely get trained slightly better during pull ups than they do during push ups, e.g. triceps.
So, it could be the case that your tricep strength is also holding you back.
However, separately training your triceps will definitely improve your push ups.
But, the same cannot be said for pull ups and training your biceps.
Home Tricep Workout (You Can Do Anywhere)
Final Thoughts
So, the main reasons you can do more pull ups than push ups are:
Your pull-based muscles, e.g. upper back, lats, biceps, forearms, grip, etc. are better developed than your push-based muscles, e.g. chest, shoulders, triceps, etc.
You are performing pull ups far more frequently than push ups.
There are regular activities you participate in that are "training" your pull muscles.
Your form is poor in one, or even both, exercises.
It's possible that you have upper body strength, but lack endurance and conditioning.
Your anatomy is better suited to being able to perform pull ups.
RELATED===>The Warrior Zero Bodyweight Challenge – The Ultimate Bodyweight Workout Program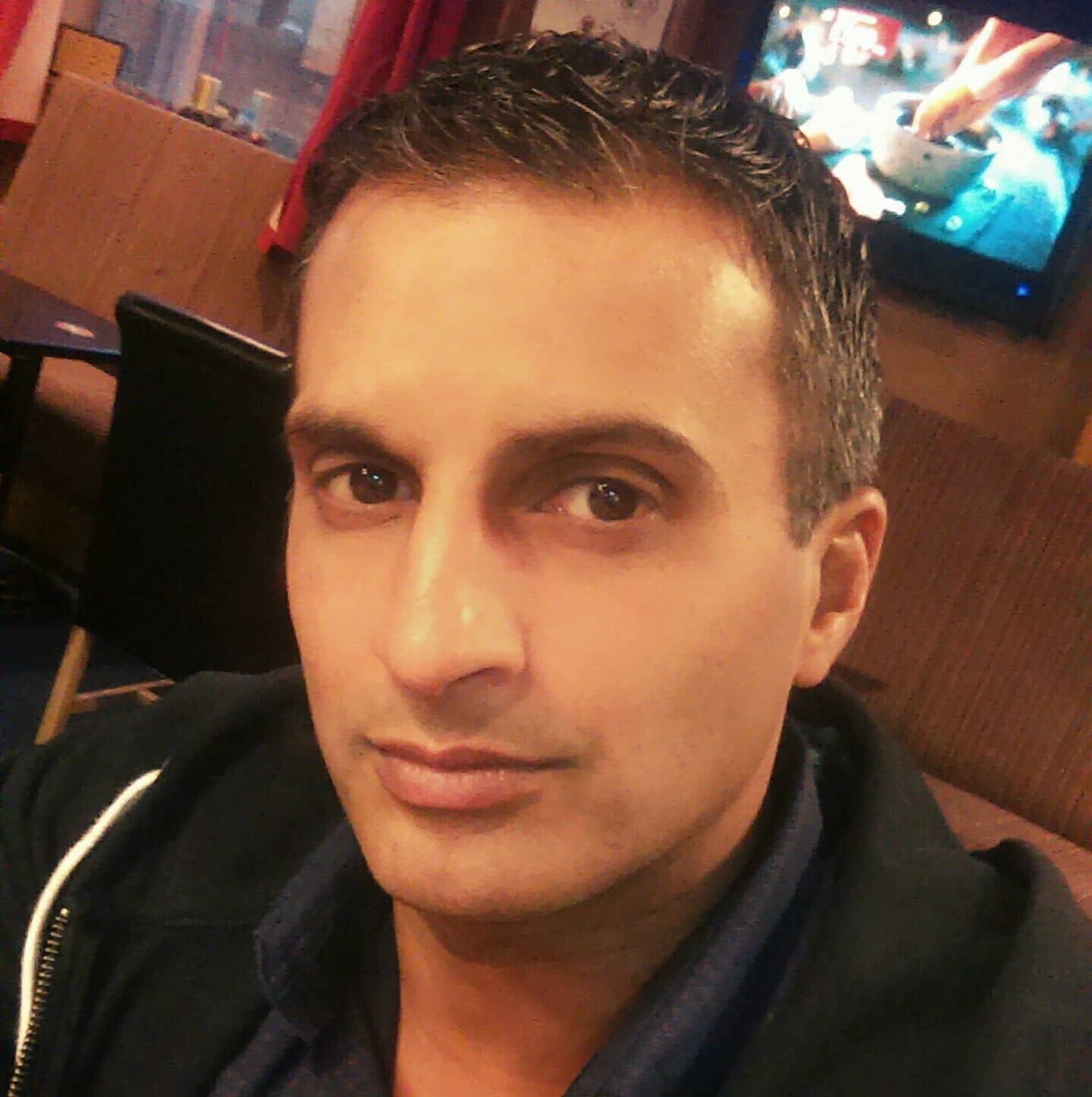 Hi, I'm Partha, owner and founder of My Bodyweight Exercises. I am a Level 3 Personal Trainer and Certified Strength & Conditioning Specialist through the Register of Exercise Professionals, United Kingdom. I have been a regular gym-goer since 2000 and coaching clients since 2012. My aim is to help you achieve your body composition goals.