Last updated on October 31st, 2022 at 03:54 pm
Hi everyone and welcome to My Bodyweight Exercises website. Exercise has been a passion of mine since a very early age. I played a number of sports as a youngster, and I would often hone my skills on my own, both before and after school.
I'll admit I took a long break from playing sports and exercising in general from the age of 18, as I had discovered "other" things that gave me pleasure in my life.
However, the thrill and feel-good factor that come with exercising and working out never really left me, and after a few years I started working diligently on my fitness and nutrition once again. I basically wanted to be healthy and look good too.
I have since qualified as a Personal Trainer and a Strength & Conditioning Specialist.
This website is about me giving something back.
The Story About Me and Exercise
After a few years away from exercising I will still in fairly good shape (a good foundation I guess), but as with most guys in their twenties, I wanted to be big and I wanted fantastic looking muscles.
So, I obviously signed up for a gym membership and started my "adult journey" with exercise.
After an initial consultation, I made my way around the gym and made my own workout program. Looking back now it's scary to think that anyone left me to my own devices in a gym.
For the first year, my plan consisted of mainly of "working out" (and I use that term loosely) for 5 days a week. I typically spent about 40 minutes on various cardio machines and the another 40 minutes working "chest" and "biceps"".
I started to make friends in the gym and would often workout with others, and slowly but surely I was introduced to the fact that I also had "legs", "back", "shoulders", "triceps", "core", and who knew a "cardiovascular system".
Over the years, I honed my skills, I read, I researched, I took in every bit of information that I possibly could about exercise and nutrition.
It Wasn't All Plain Sailing
I did have a major setback in 2004, approximately 4 years into my "gym career" when I managed to herniate 2 discs in my spine on the lower left-side. No permanent damage thankfully.
After a few months of rest and recuperation I headed back to the gym armed with so much more knowledge and no-how I just couldn't wait to get started.
I was always going back to the weights, but I started out building the basics again through bodyweight exercises.
And even though I still to this day lift weights every week, I have a special place in my heart, a certain love and respect, for bodyweight exercises. In fact, I devote at least 2 days a week solely to bodyweight training, often more
I will be discussing both bodyweight and resistance training, as well as nutrition, on my website.
How Can I Help You?
Twenty years down the line, I've become the "go-to" person in my gym when it comes to asking for advice and tips.
Don't get me wrong, I'm not one of those annoying people who follow you around bellowing orders or telling you where you're going wrong.
But it has been widely accepted, if you want to know something, "Ask Partha". My head is full of all sorts of weird and wonderful information.
In fact, quite often, many of the personal trainers (who I now class as friends) have sought advice, and we often workout together as well.
I now want to share many of the things I have learned over the years with you.
If you ever need a hand or have any questions, feel free to leave them below and I will be more than happy to help you out.
All the best,
Partha
Founder of My Bodyweight Exercises
mybodyweightexercises.com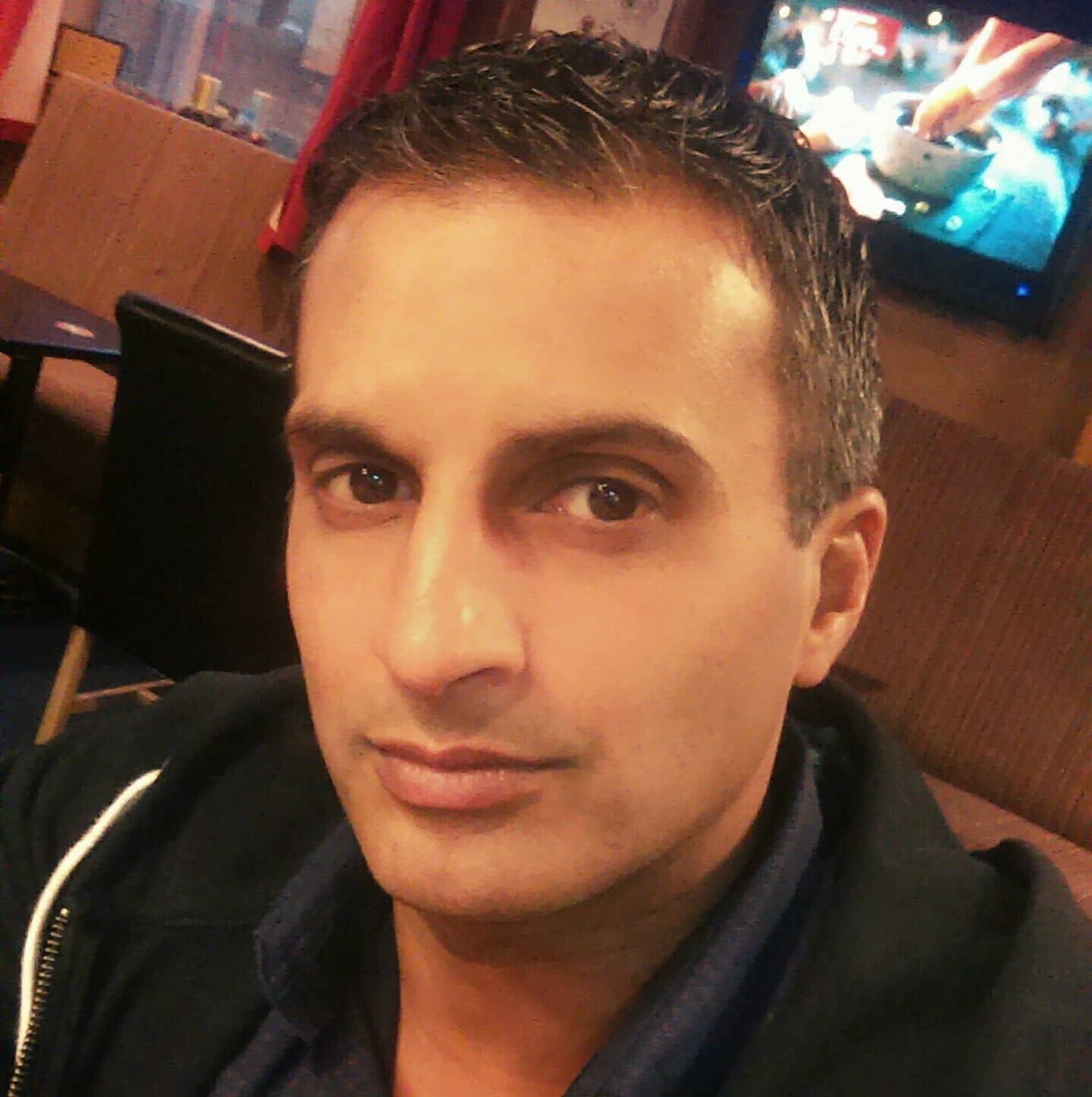 Hi, I'm Partha, the founder of My Bodyweight Exercises. I'm someone who's been passionate about exercise and nutrition for more years than I care to remember. I've studied, researched, and honed my skills for a number of decades now. So, I've created this website to hopefully share my knowledge with you. Whether your goal is to lose weight, burn fat, get fitter, or build muscle and strength, I've got you covered.