If you're looking for an intense strength and endurance challenge then you'll find few better than the Crossfit Murph workout.
The Murph is probably one of the most famous Crossfit Workout Out the Day (WOD) challenges and it's something I attempt at least once a month.
For me, it's a great way to challenge myself both physically and mentally, plus an ideal way to gauge my improvements in strength and fitness.
So, if you've been living under a box for the last decade and are unsure what the Crossfit Murph workout is, I've got you covered.
What Is The Crossfit Murph Workout?
The Crossfit Murph Workout Consists of:
Run 1 mile
100 pull ups
200 push-ups
300 bodyweight squats
Run 1 mile
The workout can be completed as is, or if you're looking for something a little harder (trust me, it's hard enough anyway) you can add a weighted vest.
A 14lb vest is recommended for women and a 20lb vest for men (in fact, the "correct" way to perform the Murph is with a weighted vest, although I am yet to try this myself).
Looks tough, right?
However, once you get into it the Murph WOD isnt as bad as people say.
Where Did The Crossfit Murph Challenge Originate From?
The Murph was created in honour of Navy Lt. Michael Murphy who died in Afghanistan on June 28, 2005.
He was 29 years old at the time of his death.
Michael graduated from Penn State University in 1998, but rejected various offers to attend Law School.
Murphy accepted a commission in the United States Navy in July 2002 and became a Navy SEAL.
His nickname while he served his country was "The Protector" and it seems that this was extremely fitting for the way he chose to live his life.
Murphy was actually suspended from school in the 8th grade – his "crime" was fighting with bullies who were trying to shove a special needs child into a locker.
There are also stories of Michael in later life, including when he protected a homeless man being picked on by a gang of thugs.
The Murph was said to be one of Murphy's favourite workouts, although he named it "Body Armor", as he was typically loaded with his own body armor while deployed.
The workout was renamed the "Murph" is Michael's honour and it is completed every Memorial day by both Crossfitters and Navy SEALS alike.
How Long Does The Crossfit Murph Workout Take?
The Murph workout should be completed in under an hour, although times will obviously vary based on fitness levels.
All the following times are based on wearing a weighted vest to complete the workout:
Beginners – 60-75 minutes
Intermediate – 47-58 minutes
Advanced – 36-41 minutes
Elite – under 35 minutes
For me personally, as I've said I've yet to complete the workout with a weighted vest, but I tend to come in at around 38-41 minutes.
However, I can't really class myself in the "Advanced" category because of the lack of a vest, but I'm happy to accept the title of Intermediate.
This Guy Did The Crossfit Murph Workout For 30 Days In A Row
The Crossfit Murph Workout World Record Holders
Memorial Day weekend 2020 saw a couple of world records created for the Crossfit Murph workout.
Firstly, a bit of background may be helpful here.
The Murph workout has been completed at the Crossfit Games twice, once in 2015 and again in 2016.
Okay, the original Murph workout that was posted on August 18th 2005 on crossfit.com was written as follows:
"Partition the pull ups, push-ups and squats as needed. Start and finish with a mile run. If you've got a twenty pound vest or body armor, wear it."
Now I have always performed the bodyweight exercises "partitioned" in a structure that is reminiscent of the "Cindy" Crossfit workout.
Basically, 20 sets of 5 pull ups, 10 push-ups, and 15 squats. The Cindy workout requires you to set a timer for 20 minutes and perform as many sets of the 3 exercises in the above format.
During the 2015 Crossfit Games each bodyweight exercise had to be completed in full before you moved onto the next one. So, you would run one mile then complete 100 pull ups, then you'd move onto push-ups until you completed 200, and then 300 squats, before finishing with your final one mile run.
However, the 2016 Games saw the Murph completed as it was originally published and the bodyweight exercises were partitioned until you had completed all 600 reps.
In truth, you can complete the workout however you want, there is no right or wrong way to do it.
At the 2016 Crossfit Games, Josh Bridges completed the partitioned Murph in a then world record of 34 minutes 38 seconds.
However, on Memorial Day 2020, Rich Froning, considered to be the GOAT (Greatest of all Time) crossfitter completed the same workout (partitioned) in 34 minutes 20 seconds.
Hunter McIntyre, the fitness trainer, professional athlete, and TV personality, who has caused a fair amount of controversy in the Crossfit world completed the 2015 version of the Murph on the same Memorial Day weekend in 2020.
The 2015 world record (completing each bodyweight in full before moving onto the next one) was held by Bjorgvin Karl Gudmindsson who recorded a time of 38 minutes 36 seconds.
McIntyre broke this world record by recording a time of 34 minutes 13 seconds.
Both Froning and McIntyre are recognised as world record holders, although there is much talk over which way should be considered the official world record.
It's interesting to note that Mcintyre stated at the Crossfit games that he was going to try to break the world record, and was doing so for various charitable organizations. He was extremely vocal about his world record attempt.
In fact, while training at altitude in the weeks leading up to the event, he claimed that he wanted to become the first person to complete the Murph workout in under 30 minutes.
To give you an idea of just how difficult this would be, experts have said that this would be the equivalent of a male sprinter completing the 100m in 8.1 seconds.
On the other hand, Rich Froning went quietly about his task, no talk of world records, just looking to complete the Murph workout on Memorial Day like thousands of other people.
I'm not going to get involved in which way is right or which way is harder or easier, as there's just too many factors to consider.
I will say that completing each exercise in full before moving on brings muscle failure into the equation, whereas the partition method throws conditioning into the mix, as there's a lot more respiratory work going on here.
RELATED====>How Many Calories Do Burpees Burn?
Final Thoughts
The Crossfit Murph workout is held in high-esteem, as was the person it was named after.
It's a workout that I love doing and something that has long been associated with Crossfit and a true test of strength and endurance.
If you want a challenge and you want to really push yourself then give the Murph a go. I will reiterate, the Murph WOD isnt as bad as people say
If you're into pushing yourself to the limit (and are also a little crazy) you could of course try the 30-day challenge as well.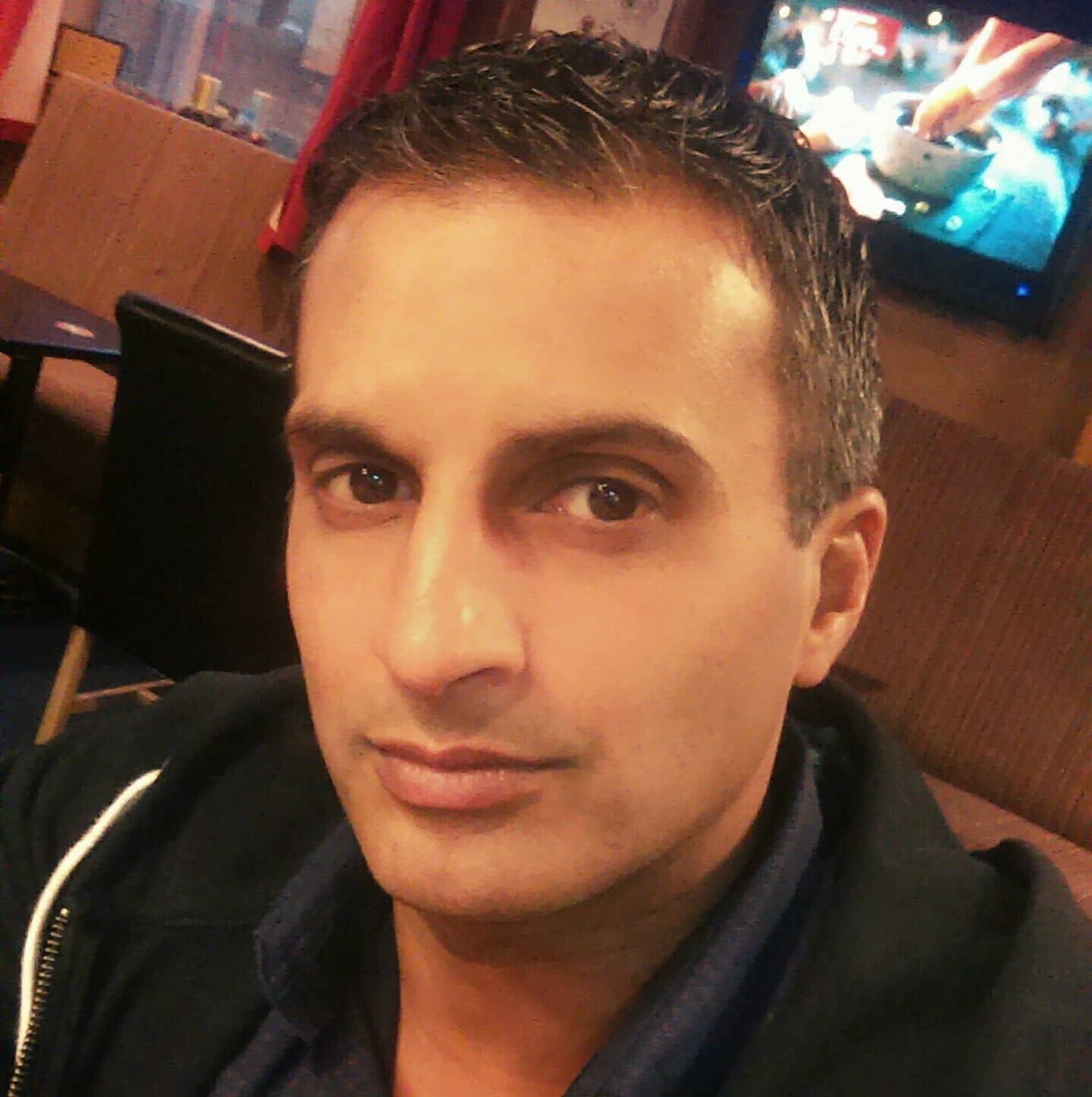 Hi, I'm Partha, the founder of My Bodyweight Exercises. I'm someone who's been passionate about exercise and nutrition for more years than I care to remember. I've studied, researched, and honed my skills for a number of decades now. So, I've created this website to hopefully share my knowledge with you. Whether your goal is to lose weight, burn fat, get fitter, or build muscle and strength, I've got you covered.